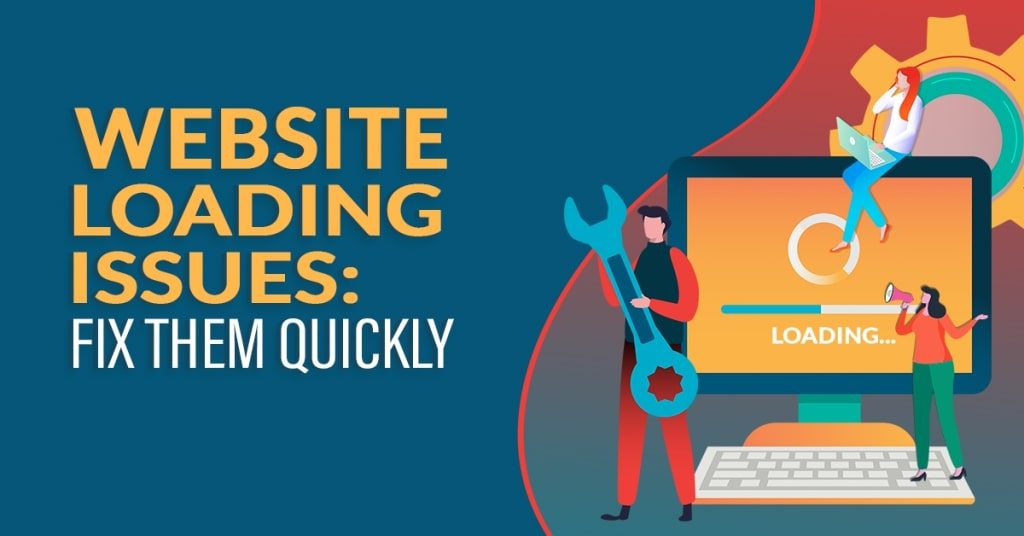 Sep 5, 2019
Website Loading Issues: Fix Them Quickly
Loading speeds are an essential part of both the usability and DNS issueuser experience of your site, and your visitors are at risk without it. If visitors can not wait for your website to be loaded, usability and user experience are useless.  No one wants a slow website or likes it. Load speeds of a slow page can drive users away quickly.
Furthermore, you will probably see high bounce rates related to it. Studies show that further than two seconds of loading time can increase the bounce rate on your site by 103 percent. In addition to that, there's a 7% possible decrease in conversion rates with every 100 milliseconds of extra loading time.
How to Deal with a Slow Website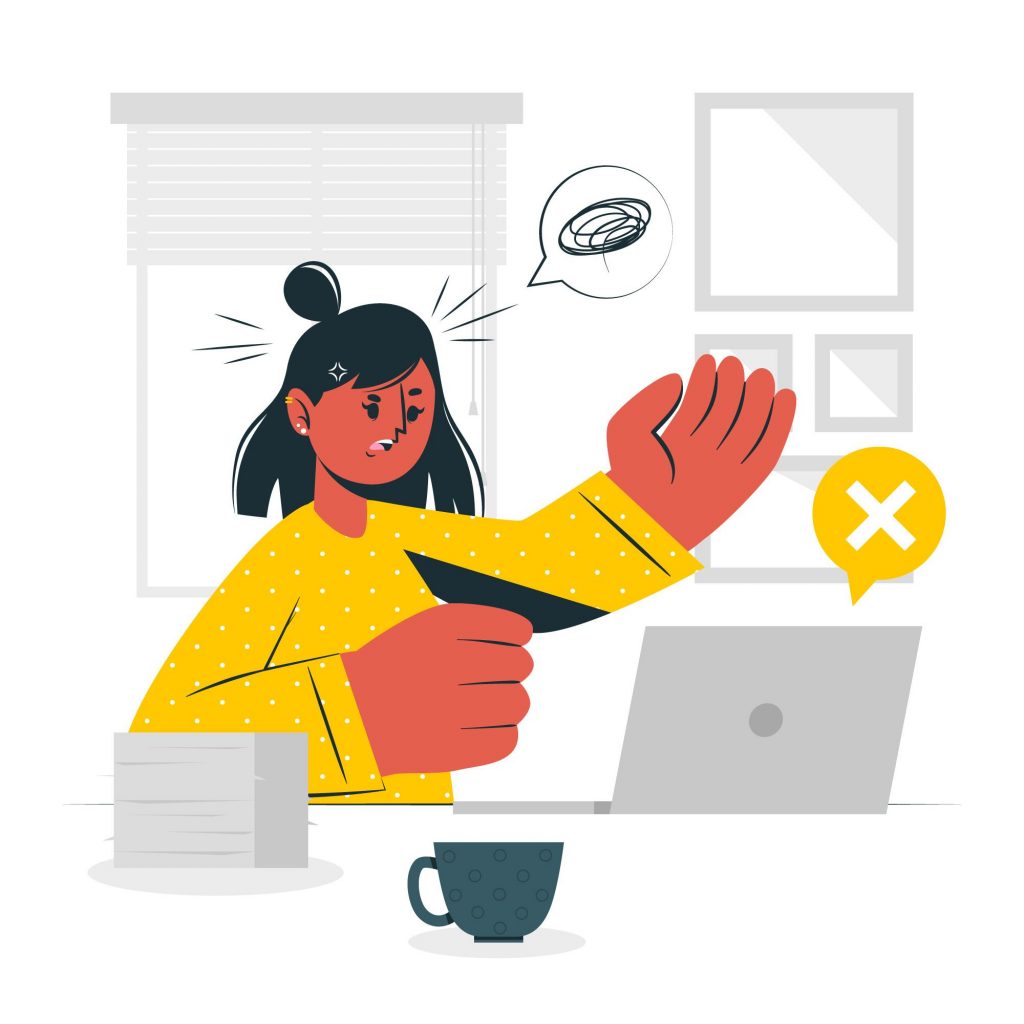 Source: Freepik
If there's one thing about your website that needs attention, it's that it is essential to have a fast website loading speed. You will not only provide a bad user experience if you load your site slowly, but you will also lower the site's rank on search engines.
Fortunately, it doesn't take much more work for you to improve your site speed. The benefits that you receive from enhancing the loading speed of your site are worthwhile and allow more visitors to appreciate its content. 
You can't fix something you're not sure what the cause is yet. The first is to determine what's causing the slow load. This will include checking the internet connection and DNS issue before inspecting the website itself. You can check out these two tools to test out your website speed:
1) Google Page Speed Insights –  A free Google tool, although sometimes the results can be unrealistic.
2) Pingdom Website Speed Test – Pingdom can test your site from multiple locations around the globe, which makes it a valuable, reliable tool. It also shares afterward many practical ways to improve your website load speed.
Things that you can do to speed up your website loading issues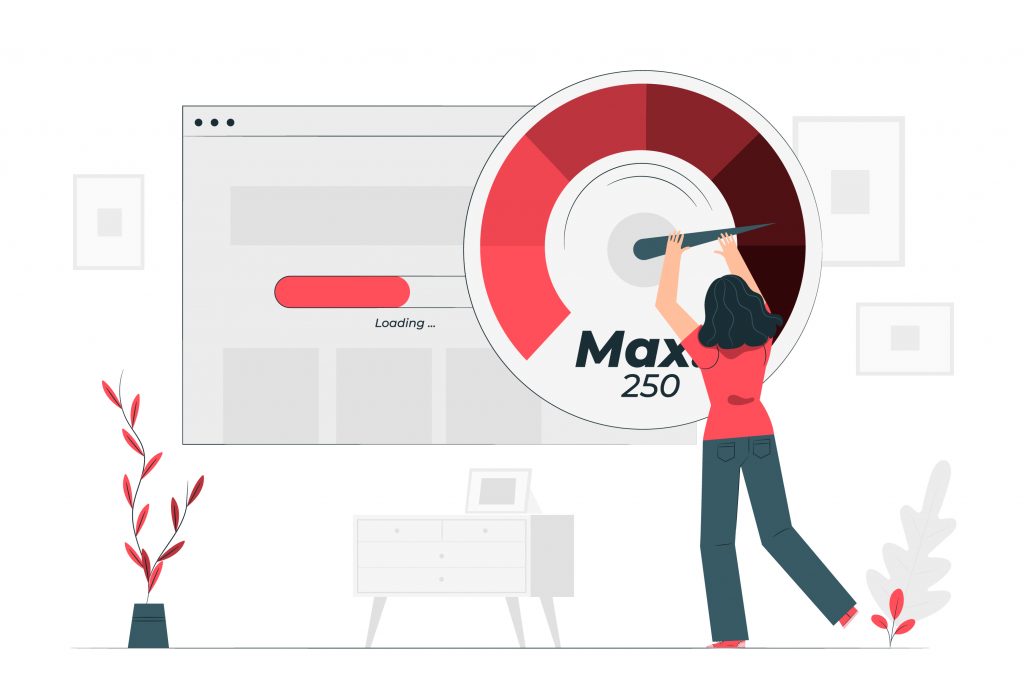 Source: Freepik
Once you determine that your website is really slow and not just your internet, here's what you might want to try out:
Optimize your images and possibly reduce their sizes.
Make sure your pictures are unnecessarily large. Otherwise, it will affect the loading speed of your site negatively if there are tons of images that are not optimized. You will require the desktop browser to load larger files with over-size images. That can be a problem since a lot of visitors use mobile devices today to check out interesting websites. This is primarily a cause of most website loading issues.
Check Your Code or Javascript
Sometimes the code of your website gets somewhat messy. It will take much longer when this occurs and you may end up having some website loading issues. There will be unnecessary breaks, spaces, and other components if you customize the website.  As a suggestion, try to use a CMS or even use a web builder to build your site rather than hard coding.
It's also a good idea to reduce your JavaScript and CSS files. Even having all your CSS and Javascript files in one location will assist speed stuff up rather than various files.
Try to Enable Caching
Whenever you visit a site, certain elements are saved in the cache, so you can access these elements and load them much quicker the next time you visit the site. With caching, it needs to download only a few of them instead of your browser downloading each resource.
You can significantly improve the loading for your repeat visitors on your site by caching.
Check your plugins or add-ons if they're slowing your website down.
If your site currently runs too many plugins, you not only slow down your site speed but also make your website more vulnerable to security risks. There may be a few plugins you want to make your site work as you want. However, there are opportunities that you can live without them, mainly if they are resource hogs.
Investigating can take time. But it will help you to find plugins that will most damage the loading speed of your website. You can look for a less resource-heavy plugin at that stage, or you can find another way to avoid website loading issues.
Check if your latency is good or not.
If it's not with your code or images, perhaps it's with your web hosting and where you placed your web servers.  Maybe your web hosting provider isn't fast enough. 
No matter how much you tweak your website or its code, it is just as quick as the weakest link–your internet server in this situation. A fast web host is a basis for a speedy website. You can split all your optimizations into two primary components–1) optimization of your website and 2) optimization of your webserver.
Final thoughts
The loading speed of the website depends upon a range of factors.  For instance, unoptimized images, numerous requests for HTTP, large codes and JavaScript problems, just to name a few.
It can be a painful task to precisely find out what is. Whatever the root cause, everything else suffers if you have website loading issues.
Every millisecond can make a difference, and it is more important than ever to optimize your server for class performance with the help of a web development company in the Philippines.