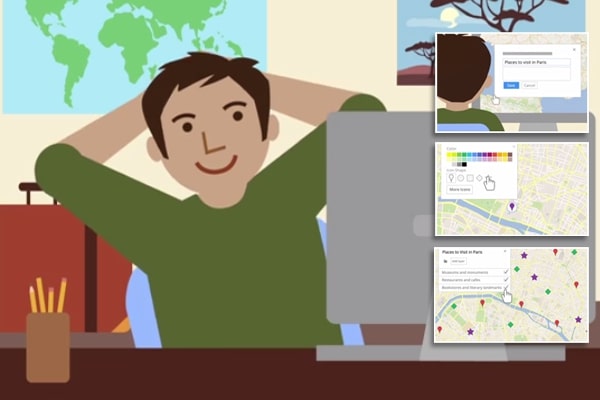 Nov 5, 2014
Learn How to Put Yourself on Google Using Google's My Maps and My Maps Pro!
Google's My Maps and My Maps Pro
The first page of Google's search engine has always been a coveted spot for search engine optimization specialists. After all, why would it not be? For business owners, your business website gets noticed when you are at the top of all the other search results. Therefore, you need to put a lot of effort into becoming updated with what Google is up to. This includes using different SEO techniques, one of which is Local Directory Listings. Since local listings are largely focused on getting your business information known in your immediate area, specialists often use tools such as Google Maps or Google My Business. Just recently, Google has revived and upgraded an old app local listing specialists can also use called My Maps and its updated version, My Maps Pro.
You have to first introduce your business profile locally before entering the international stage. This is where Local Directory Listings or local listings come in, to help you establish your business' identity in your local area.
My Maps, as defined by Google, "gives you the power to create custom maps that you can share and publish online.". My Maps Pro has more advanced options that are more centered on businesses.
The main benefit of My Maps and My Maps Pro is that they make it easier for anyone to find a specific location. When people have an easier time finding your business listing on Google, imagine how many customers you can see in a day?
My Maps and My Maps Pro have a few other benefits too, some of these include:
The ease of sharing your custom maps, since it is as easy as sharing a Google Document.
My Maps Pro has more detailed and bigger maps. If you have a business with multiple branches, you do not have to input all the addresses manually. My Maps Pro allows you to upload CSV files. You can also upload spreadsheets to save time and effort of making individual map markers for different branches.
You can use an array of different colors on your maps for them to stand out! This can also lessen confusion for your customers when they are trying to look for your store, office or branch.
Aside from color choices, My Maps Pro also has a wide choice of icons to make your map unique. You even have the choice to use the pre-made icons, or to use your own company logo.
There is probably more yet to come with My Maps and My Maps Pro, but their existing features can already give great benefits to your business. So start putting your business on the map with the help of My Maps and My Maps Pro, and sign up for your own Google My Business account!