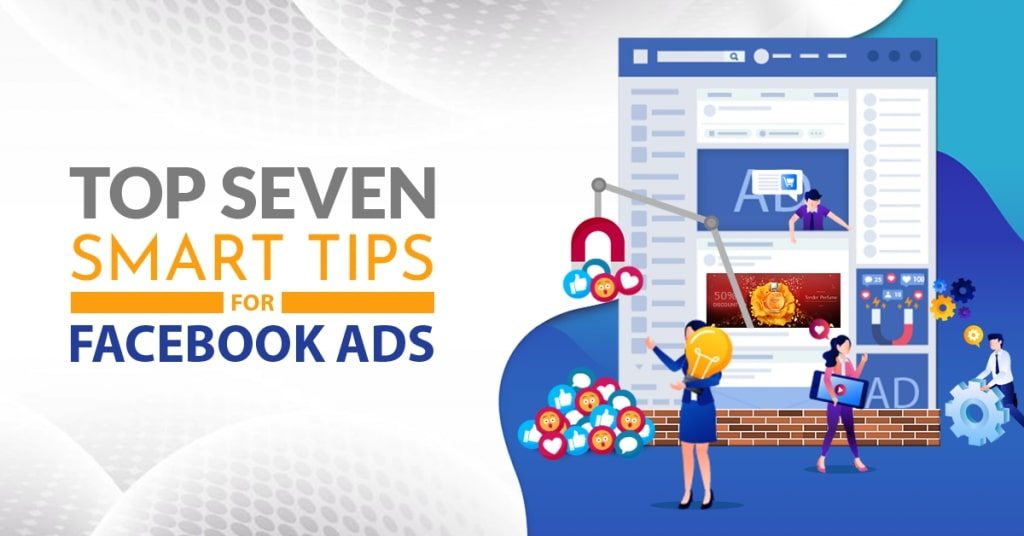 Apr 6, 2020
Smart Tips for Facebook Ads: The Top Seven
Advertising on Facebook in 2020 is a challenge, and we'd like to share a few smart tips. Every day, it gets harder as more advertisers are aware of social media's marketing potential. As the broader digital competition converges, it can perhaps turn your winning Facebook ad into a money-burner quickly. Thus, it's crucial more than ever to understand trends, and online visitor behavior before your budget runs out.
You'll need to specifically tailor each marketing campaign for a target audience's niche segments and carefully select content, photos, and even placements focused on that demographic.
In this article, we listed our top seven tips for Facebook advertisers who wish to attract effectively more online visitors to their ads.
Smart Tip # 1 – Think about color psychology before you create the ad.
If you do not use the psychological influences of various colors, you miss a critical driving force every Facebook Ad pro uses.
According to a Management Decision report, color affects 90% of all the snap decisions we make. Here are some suggestions:
Older adults are blue, purple, and green; yellow, red, and orange are more for the younger demographic. When we grow up, our tastes appear to be darker and cooler than the exiting longwave colors.
Demographics is not the only basis but also appropriateness and how the colors fit your ad. Most of our biases in marketing towards appreciating other colors are linked to how well the color is in line with the product.
As an example, HelpScout emphasized in their article and gave suggestions on what color to use for a particular emotion or mood. In the tech companies sector, the same form of color psychology is noticeable. Apple, for example, is neutral, calm, and receptive to design.
Smart Tip #2 – Hit the Emotional and Logical Feels
Everybody thinks we are beings who behave reasonably, but that's only partially true. When it comes to buying stuff, our emotional side has plenty to say, although our logic can hold us back. In short, appealing to our audience using marketing ads may help you appeal to a consumer's emotional and logical aspects.
With this, feature something that describes the distinctive characteristics of a product or service. Afterward, include why such features are so useful to the audience.
Smart Tip #3 – Pick Images That Get The Attention
Well, if you want your ads to be clicked on, you need to capture the user's attention so that they can look at your content. It all comes down to the image of your ad. The right picture makes a huge difference.
Carefully find an image that stands out from the rest. You may also use contrasting colors to help separate the focus of the picture by adding visual contrast. You can do so without appearing spammy and ensuring that anything your viewers see correlates instantly with the setting. Also, ensure that the photo is not too crowded and uninteresting so that people don't lose their attention quickly.
Smart Tip #4 – Show Reputation and Credibility
Here, trust and credibility are essential. Without these two, you will never convince the user to purchase your product, to give out their mobile or email address, or even establish a relationship.
While this is supposed to be common sense, we see ads all the time that don't seem credible and jump right away, turn us off as spammy, and uninteresting. So when wearing the shoes of an advertiser, it should be of top priority to establish your credibility.
This tip is the most challenging one compared to the rest, as it may require time and consistency to develop. With this, our suggestion is to turn to Facebook paid marketing experts to run your credibility campaigns to make long term objectives.
Smart Tip #5 – Use the Power of Freebies and Discounts
You can't deny it. People are always drawn to freebies and discounts. It's one of those trigger words that makes everything around it more attractive — free coffee, 75% travel discount, free food, 50% off on select items — you name it.
It can be an incredibly useful technique when used in advertising. It sets you apart from the majority of ads on Facebook — which ask people to pay money for products.
However, capitalizing on free psychology doesn't mean you have to give away your product for free. You could make it part of a special offer that comes with the purchase of your product.
Also, freely providing useful information is the easiest and most effective way to spread your content and show people that you are a reliable source of information.
Smart Tip #6 – Make The Message Urgent
We hate nothing more than losing a chance because we were just a little late. It's the principle of aversion to loss: If we miss something, we feel bad. Losing is much worse. We will not allow it to slip through our fingertips when we see an urgent opportunity arise.
Inducing scarcity and urgency could mean capturing the attention of your audience with an eye-catching deal that they just can't get through. Use words like Limited time Only!, Rush!, or Hurry! can excitement and gravity.
Smart Tip #7 – Offer Value To Your Audience
If you plan your advertisements to illustrate and provide awareness not only to your bid but of your brand or product instantly, you will be well-known. The value may justify why users should buy, after all, and sometimes relates to the above-mentioned logical reasons. Also, it should show they should choose your products over your competitors and why they need them.
Step Up Your Facebook Ad Marketing Efforts
To sum up, regardless of what options Facebook marketing strategies you choose, always monitor and review the data and feedback you can gather. Digital advertising, as it continues to evolve, entails experimentation, so don't give up if you're not going to be successful first.