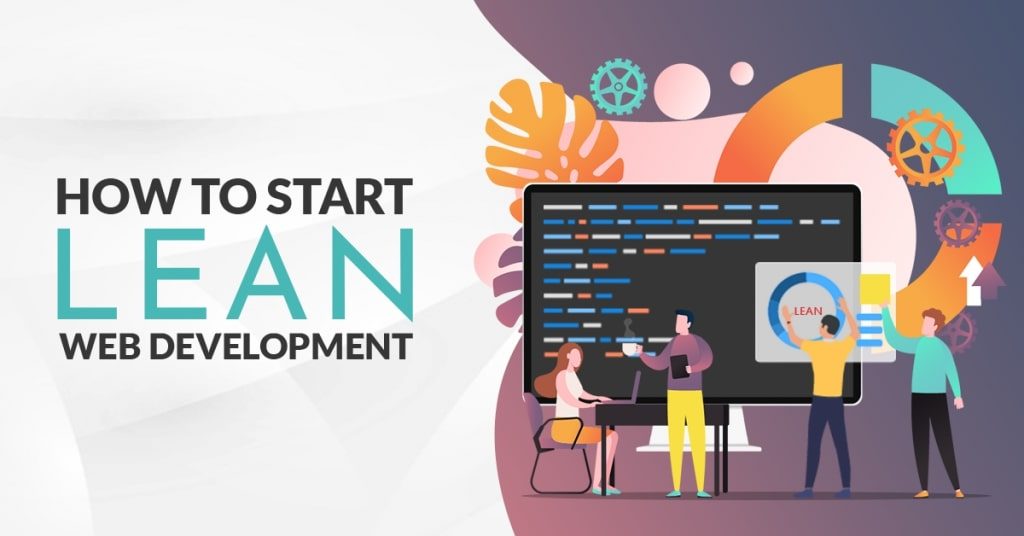 Apr 7, 2020
Lean Web Development: Why Start It
Site design, development, and quality assurance can be done more quickly, more precisely and creatively with the help of efficient lean techniques that help web development companies in the Philippines and around the globe deliver industry-leading results. In short, lean is a production technique that allows management to recognize resources that are not connected directly to consumer value development so that they can eliminate them.
Common Reasons Why We Need Lean Web Development
As realistic objectives, web development companies want to see only:
1/2 of the issues they are usually experiencing in the development phases
1/2 of the hours of spent by human effort
1/3 of the development hours
1/2 of the office space used for the same output
1/10th or less of equipment and software needed for the same output
Transitioning To A Lean Methodology
STEP 1: Remove Waste and Ineffective Processes
Everything that does not add value to the customer is considered waste. It includes these things that you control:
Lack of client requirements as the basis for development.
Involve team members who are not technically capable of performing the tasks correctly and efficiently. Meanwhile, bad coding, poor quality control, and inefficient project management are only results and symptoms of these.
Failure to communicate with precise details to the clients and team.
It is essential to understand what is wasteful to eliminate misuse of resources. In other words, if you can remove a process step while achieving the same result, that's a waste. Team members with poor technical and communication skills also contribute to waste in delivery time and productivity. If possible, identify the waste and remove it from your entire process.
STEP 2: Give team supervisors control to refine processes
Certainly, your workforce is the source of knowledge systems, decision-making, and organizational strength. They know what the issues are and what needs to do to ensure growth and continuity in operations.
Implement a working culture that establishes a great foundation for lean web development. Here are some of the strategies to do:
Build teams that concentrate on value exchange rather than just technical skills. However, skill training is highly a priority to keep the workforce relevant and up to par with the competition.
Delegate a level of decision-making from management to those working in operations.
Encourages staff to recognize, report, and fix issues as they happen.
Allows team members to multitask and expands their potential.
Provides an environment of openness and transfer of information.
STEP 3: Learn lean web methodology and tools
Generally speaking, the best outcomes are evidence-based, not speculation. Lean.org teaches how to analyze our current process based on the five-step thought process. As an example, companies that outsource web development in the Philippines mostly expect lean practices from their developers.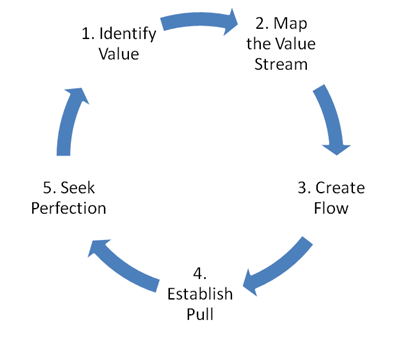 Source
For web development, we can arrive at these suggestions:
No customer is willing to accept any website errors. Therefore, lean pushes designers, developers, and quality specialists in an 'error-proof' practice cycle, in which it is hard to do wrong, and any feedback is focused on enhancing quality — from the customer's point of view.
Don't develop something more than is required, or until it is needed. Although this generally refers to production, it can be used for the development of websites. To prevent waste, designers, developers, and quality specialists need to address and outline their respective areas of specialization needs, problems, and opportunities.
If you have the right equipment for lean web development, observable efficiencies can be achieved. With this, some companies outline the equipment in each business, so you know if anything is lacking at a glance.
Sadly, with web designers, developers, and quality specialists, the waiting game is a common issue. Everybody needs to honor their commitments and the needs of the team to deliver the product of quality on time. On the other hand, clients must also realize and commit to fulfilling their deadlines.
Consider defects as waste. To emphasize, each feature must conform to customer requirements, including design, programming, and quality assurance.
Embrace Lean Web Development
In summary, we need a change in mindset, staffing, and methodology to build a lean environment. But once you make the change, you can understand that real value design and development not only improve internal efficiency and advantages but also offers more useful products to your clients at less expense and more rapid times to the market.