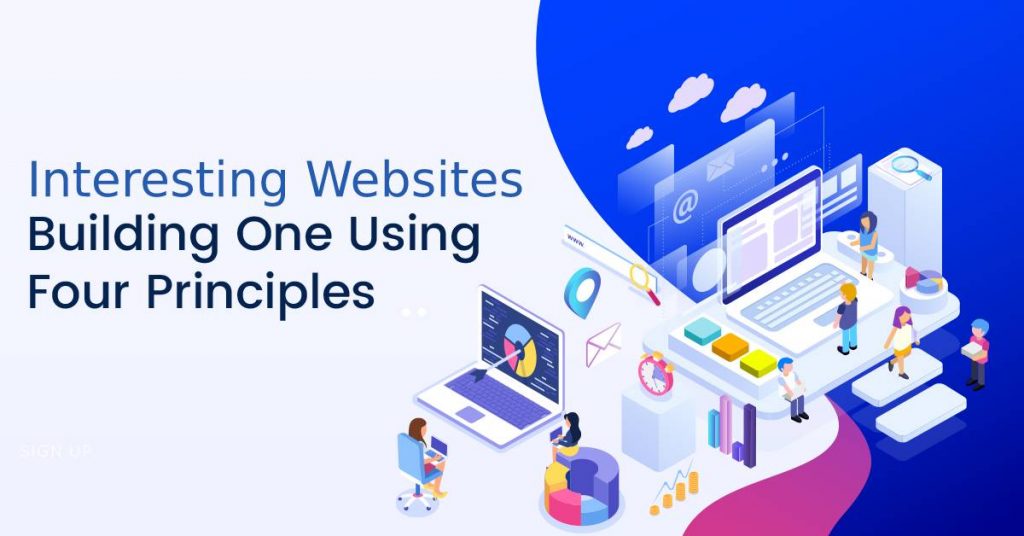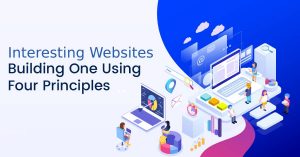 Jul 23, 2019
Interesting Website: Building One Using Four Principles
Building An Interesting Website: How To Do It
Thanks to technology and the new generation of an online audience, digital marketers face a considerable challenge. To them, the priority is to attract the attention and interest of browsing visitors to the websites and make them want to stay long enough.
This objective comes into play but with a lot of factors to consider. While it's essential for businesses to capture a new visitor's curiosity to discover the site, the netizens now look for a fresh concept and experience and not a product or service. 
Communicating your mission and branding require careful consideration of various factors that will keep users on your site, soaking up your message as long as possible.
With that, here are direct but straightforward principles to build a captivating website:
1) Prioritize the visual style, design, and arrangement
Source:https://cdn0.tnwcdn.com/wp-content/blogs.dir/1/files/2017/06/5-Tips-to-Make-Your-Website-Attractive.jpg
In particular, more than 66% of internet users judge a website if they can trust it or not based on what they see, according to research undertaken by Adobe.  This behavior is likely to happen since human beings process visuals 60,000 times faster than text, based on a study by 3M.
Moreover, Microsoft also reports that you only have 8 seconds as a window of opportunity to capture their attention.
For this very reason, you'll probably need to look at:
Design and Color. There is a

psychology to using colors

that all website designers need to know. Based on that, you can tailor-fit your design and color scheme to match your brand messaging and target audience.

Images and Graphics. If you have a reasonable budget, hire a professional photographer. You can also make use of stock photo art as an alternative option.

Organization and structure. In our article on

Web Design Strategies To Increase Conversion

, we talked about considering the F-layout pattern — a typical behavior of netizens in browsing websites and how they read webpages.  Basically, you need to place your engaging elements where your audience can easily spot them.

Accessibility and theme consistency. Primarily, ensure that readers can view content with ease and without getting confused when they switch from one webpage to another. Also, use consistent font faces and sizes throughout the entire site.
Indeed, that's why color-cluttered sites, clashing color schemes, poor imagery choices, confusing element organization, and inconsistent themes don't inspire visitors to engage.
2) Establish credibility and engaging content in any form
Source: https://miro.medium.com/max/838/1*fzodjBsP-RoSKATYQcq6uw.jpeg
Having a visually stunning website design is only half of it, and will get them to the door. As a business, you'll need to show credibility for people even to begin to get interested in what you can offer to them. 
 With this, we are referring to:
Testimonials and reviews

Referrals and endorsements

Certifications and badges

Back-links coming from trustworthy websites
For instance, Millennial Marketing survey showed that 40% of netizens check out online reviews and testimonials first before even deciding to engage an interesting website to check out a product or avail of its service. 
Also, another survey from ICSC reports that 74% of our target audience will inevitably switch to a different website in case they meet a negative experience or testimonial in customer service and product/service encounter coming from your previous customers.
When you have high credibility, it's still not enough. To emphasize, content is nevertheless the king of website engagement. In any form or style, your website should contain content that's capable of drawing people into your site and getting them to stay and get converted to actual customers.
3) Offer a fantastic user experience and platform response.
Source: https://www.finalsite.com/uploaded/Blog/UK_Blog_2017/2018/ux_ui.jpg
On top of a fantastic design and appealing content is adding user experience.
However, this principle is simple yet complex by execution. It's because the implementation varies, depending on your audience's appeal and taste. With this, you should be quick to respond to online trends and behavior.
Our suggestions are for you to:
Optimize your page load speed.

Use attractive calls to action that are easily accessible.

Differentiate hyperlinks. 

Divide useful-to-the-audience information into bullet points.

Use images wisely.

Add well-designed and written titles/headlines.

Be responsive and mobile-friendly.

Add chat features and feedback mechanisms.

Provide freebies and rewards for engagement.
4) Convey the overall theme and brand message with relevance to your audience
More importantly, don't be mistaken: One of the most precious assets of a business is a recognizable and beloved brand.
To note, a Nielson study shows that 59% of customers prefer to purchase from brand websites that are familiar to them.
Nevertheless, branding requires much more than a cool logo or excellent publicity. You will have other things to do, like:
First of all, pick and understand your target audience. 

Create a mission statement, logo, and add a tagline. For example, Nike's slogan, "Just Do It.", is based on their mission statement "To bring inspiration and innovation to every athlete in the world." 





In addition, the Banco de Oro (BDO) bank in the Philippines has a tagline "We find ways," concerning a portion of their statement "…proactively reinventing ourselves to meet market demands, creating shareholders value through superior returns…". 
Form your brand personality and voice.  As a start, you can ask yourself these assessing questions:

Is your website going to be professional or casual-friendly? 

Will it be authoritative or conversational? 

Do we expect your web articles to be technical or promotional? Informative or conversational? 
Lastly, integrate your branding into your interesting website. It must stand out as naturally as possible.
Final thoughts: It takes two to tango.
In conclusion, build an interesting website now with confidence in what you can offer. Besides, you can partner with a professional web development company to establish the technical aspects of it, while you focus on your brand and message to your audience.