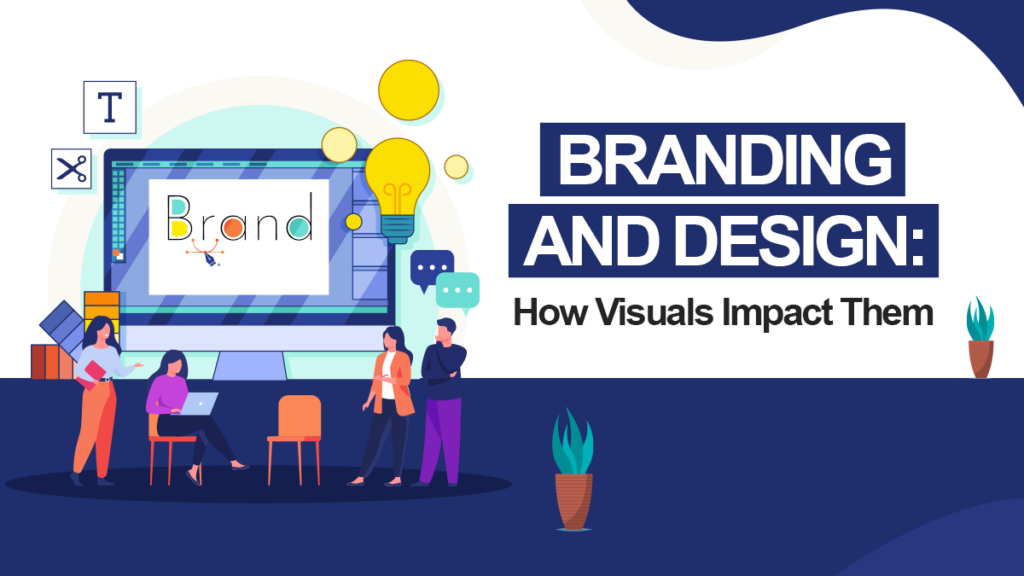 Aug 18, 2023
Branding and Design: How Visuals Impact Them
Visual elements are critical to brand perception, so you need to maximize your business' visual appeal. After all, consistent and unique design sets the brand apart from competitors. As a result, you should hire the right graphic design and branding services to create the ideal visual content.
Visual elements can create a meaningful and lasting impression on consumers. The following factors influence a brand's visual choices:
Marketing requirements;

Cultural context; and
So, it impacts communication with diverse audience demographics. Therefore, a brand should carefully consider the visual elements they use in their visual media. They must take full advantage of both visual identity and branding. Both concepts are critical to brand perception.
What is Visual Identity and Branding? Why is it Necessary in Design?
Visual identity and branding are crucial in design and marketing. Also, both are critical in communicating a business' values and personality through content. 

Source: FinancesOnline.
Let's break down the two concepts, starting with visual identity:
Visual Identity
Firstly, visual identity is a key Graphic Design Type, along with Marketing, User Interface or UI, Motion, etc. It refers to the visual elements that collectively represent a brand. In addition, visual identity will distinguish one brand from many others, including its competitors.
Therefore, it represents a brand identity through visual design by conveying the following:
The brand's essence;

Its values; and

Personality.
Here are some elements of visual identity that a graphic designer creates for businesses:
Logos

Color palettes

Typography

Imagery and iconography

Layout and design elements

Graphic elements

Visual rules and guidelines
Branding
On the other hand, branding is a much broader concept than visual identity. Branding is the complete process of creating and managing a brand's identity, personality, and consumer perception. Also, it encompasses emotional and psychological aspects beyond visual elements and can contribute to building trust with consumers.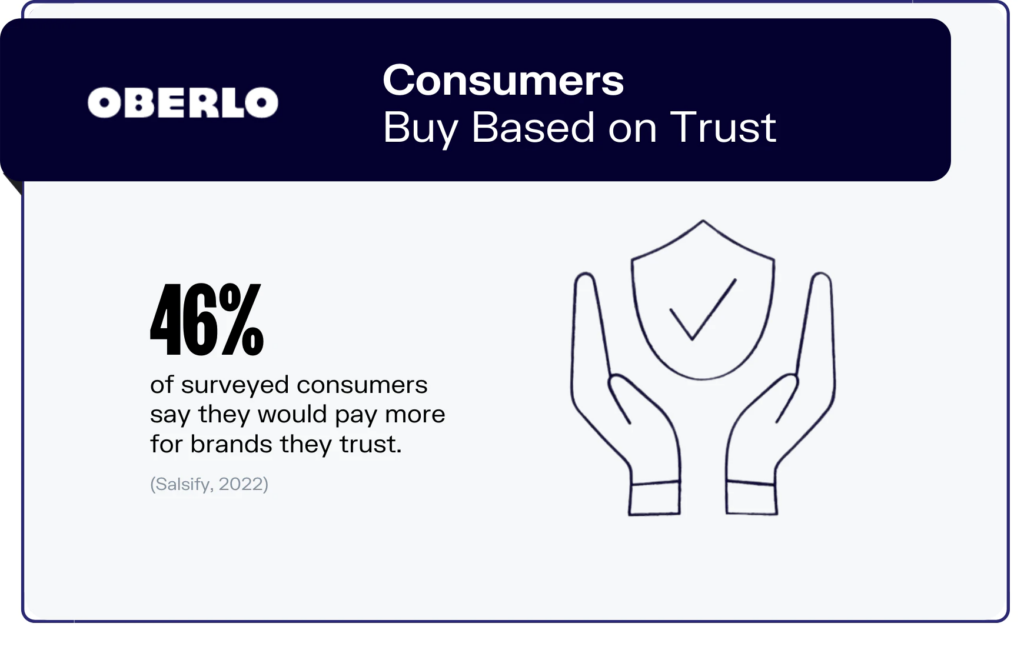 Source: Oberlo. 
Here are things that fall under branding:
Brand Strategy

Positioning

Messaging

Brand Experience

Consistency

Brand Loyalty

Reputation Management
So, while both are essential for creating a memorable brand presence, they have fundamental differences. Visual identity is a part of branding that focuses on the visual elements. A visual identity makes a business stand out from its competitors. Meanwhile, branding involves all aspects of a brand's presentation and perception.
The Impact of Visual Elements on Branding and Design
Visuals are vital for brand perception and connection with the audience. For instance, you can create eye-catching visuals for social networks, websites, and other online channels. After all, they impact branding and design in many ways, contributing to overall identity and recognition.
Maximize Brand Reach on
Digital Marketing Channels Today!
Branding and graphic design services can significantly benefit any business that wants to attract a larger audience. Here's how visual elements can contribute to your branding and design efforts:
Creates Excellent First Impressions for Greater Recognition
Logos, colors, and typography create the first impression of a brand. They aid in instant recognition and make the brand memorable. In particular, "people retain 55% more information" if it's paired with visual media. So, visual elements are vital to a brand's experience and can shape lasting impressions on its audience. 
For instance, the following can instantly convey a brand's identity and personality:
Well-designed logos;

Color palettes;

Typography; and

Imagery. 
Showcasing visual appeal through these elements is crucial for brands because it captures viewers' attention. Consumers are more likely to remember attractive visuals, enhancing brand recall. In addition, consistency across touchpoints signals professionalism and reliability.
Lastly, excellent visual design generates positive associations, which is crucial in creating memorable brand encounters. Well-designed visuals, especially from professional graphic design and branding services, accomplish the following:
Tell stories about your brand;

Convey and evokes emotion in viewers; and

Become associated with positive experiences. 
Contributes to Brand Identity and Personality
Visual elements reflect a brand's personality and values. The right colors, fonts, and design can evoke emotions and perceptions. For example, a playful style can show a youthful, relatable brand, but a minimalistic design can reflect professional sophistication.
Logos, colors, and typography are crucial for brand recognition. Firstly, logos are powerful visual representations of your brand that allow people to instantly recognize your business. 
Additionally, colors influence perceptions and behaviors in branding. Brand colors boost brand recognition by as much as 80%. According to color psychology, different colors evoke emotions and define a brand's personality. 
Lastly, typography or font choice can reflect your brand's personality while effectively communicating to your audience.
Fosters an Emotional Connection with Audiences
Businesses that use visual media to resonate with their target demographic establish an emotional bond, fostering loyalty and trust. After all, visuals can evoke emotions, creating a connection between you and your audience. 
Therefore, customizing visuals for your target audience is crucial for effective branding. It creates a more authentic connection by resonating with their preferences and experiences.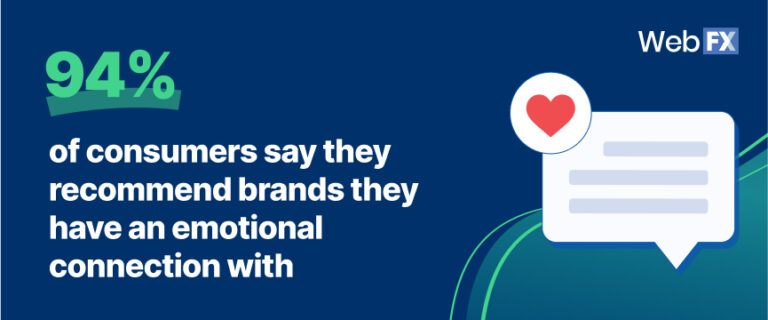 Source: WebFX.
Here are some visual elements that branding and design services can customize to evoke emotional connections with customers:
Colors.

 Warm colors create excitement, while cool colors build trust.

Images.

 Images of happy people evoke joy, while struggle and challenges evoke empathy.

Design.

 Shapes and patterns can subtly influence emotions.

Typography.

 Fonts convey different tones.

Storytelling.

Visual storytelling resonates emotionally with audiences, making brands more relatable and engaging.
Knowing your audience's demographics and preferences is critical to creating visuals that resonate with your target audience. Additionally, an experienced Graphic Designer in the Philippines understands that cultural background plays a role in creating attractive visuals. So, consider cultural associations to ensure your color palette will resonate positively with target audiences. 
Ensures Multi-Platform Consistency
Consistent visual elements across your chosen platforms reinforce brand identity and ensure a unified customer experience. For instance, you can hire professional Graphic Design Services to supercharge your Social Media Marketing strategies.
Spread Your Brand Reach on Social Networks Today!
Brands should update their visual elements while keeping core elements that define their identity to avoid alienating loyal customers. Thus, you should match your brand across online and offline platforms and channels. Being consistent with your visuals is necessary to solidify your brand identity since it builds trust. 
As a result, your business improves its brand recognition through the following:
Reinforces your core branding visual elements;

Spreads your brand message and mission;

Enhances 

User Experience

;

Invites engagement;

Simplifies the graphic design process;

Fosters customer loyalty; and

Allows your brand to stand out with a unique identity.
Tells Your Brand Story and Communicates it to Viewers
Visuals help brands tell their story and communicate values without relying too much on text. Imagery and photography are crucial for branding and design, as they:
Tell stories;

Evoke emotions;

Establish brand identity; and

Foster authenticity and relatability. 
Consistent and culturally relevant visuals create memorable brand encounters that resonate with the target audience. Count on professional branding and design services to tell your brand story via well-designed visual content!
Improves User Experience or UX and Invites Interaction
Visual elements impact UX in digital environments like websites. Intuitive navigation, clear hierarchy, and responsive design enhance brand perception. In particular, you must follow mobile-first design strategies prioritizing design and user experience for mobile devices before larger screens.
Our Web Designers and Developers Create
Responsive Website Layouts!
Though critical for maintaining a brand's visual identity, responsive design poses some challenges. Adapting logos, colors, and typography to different devices while maintaining consistency can be difficult. Not only that, but other challenges include: 
Designing layouts;

Prioritizing content for users;

Quality assurance testing;

Cross-browser compatibility;

Creating intuitive navigation; and

Continuous maintenance.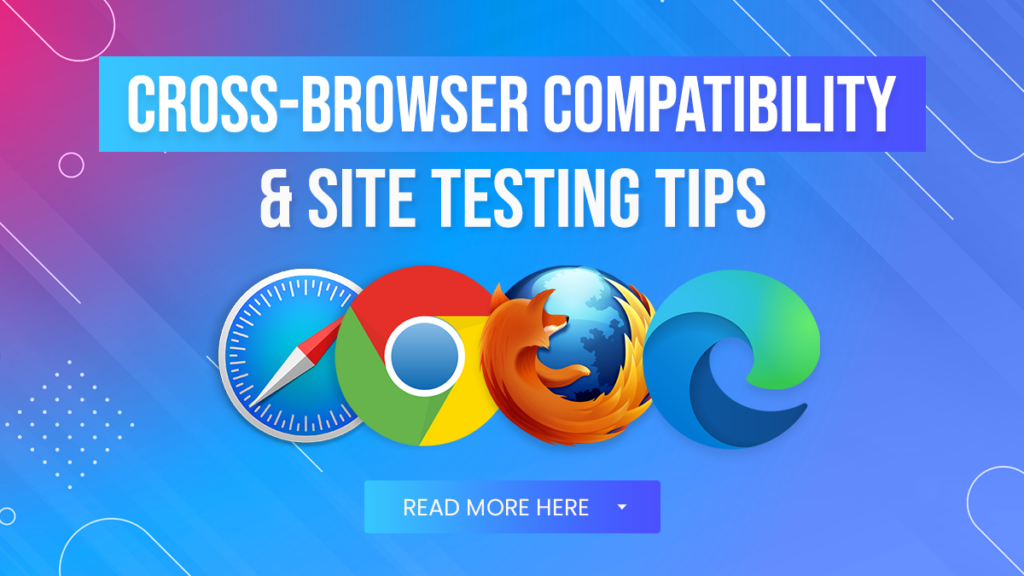 Overcoming these challenges requires balancing design aesthetics, functionality, and user experience to effectively communicate the brand's message across all devices.
Builds Long-Term Brand Equity
Well-designed visual elements contribute to building long-term brand equity. Over time, consistent and well-designed visuals become synonymous with the brand. As a result, it becomes instantly recognizable and trustworthy to consumers.
Over time, visual elements in graphic design establish brand recognition, increasing consumer trust and loyalty. When combined with thoughtful and responsive design, your brand identity fosters a stronger presence within the market. So, visual elements work together to create a lasting impression on customers.
Final Thoughts
Visual elements are crucial to brand perception and recognition. The right graphic design and branding services can make your business stand out from competitors. 
A brand's visual identity, including logo designs and color choices, sets it apart from competitors and creates brand recognition. On the other hand, branding encompasses all aspects of a brand's presentation and builds emotional connections with consumers. 
Here are ways visual elements can positively impact your branding:
Creates excellent first impressions for greater recognition;

Contributes to brand identity and personality;

Fosters an emotional connection with audiences;

Ensures multi-platform consistency;

Tells your brand story and communicates it to viewers;

Improves User Experience or UX and invites interaction; and

Builds long-term brand equity.
Brands must carefully consider their visual elements to maximize their impact. So, partner up with a professional Graphic Designer in the Philippines. They can create a memorable brand presence that resonates with customers and drives business success.