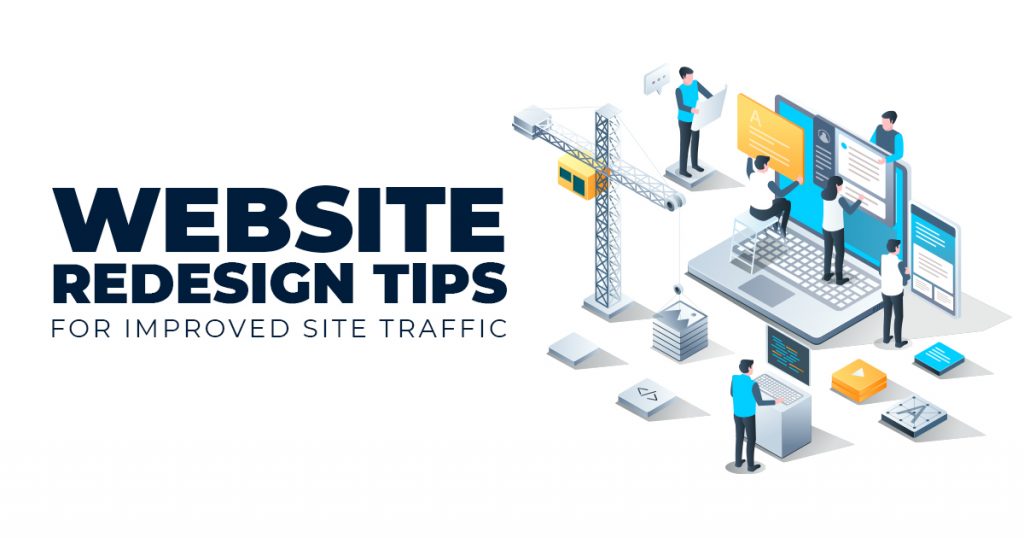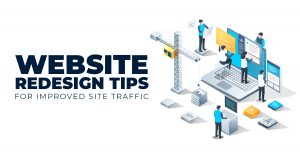 Mar 28, 2022
Website Redesign Tips for Improved Site Traffic
What should you do when you observe that your website no longer reaches its potential? Should you keep it running and waste your resources, or should you do something to improve its performance? The answer: website redesign. This article will discuss how you can perform a website redesign while ensuring no significant drop in your site traffic. Discover our website redesign tips below!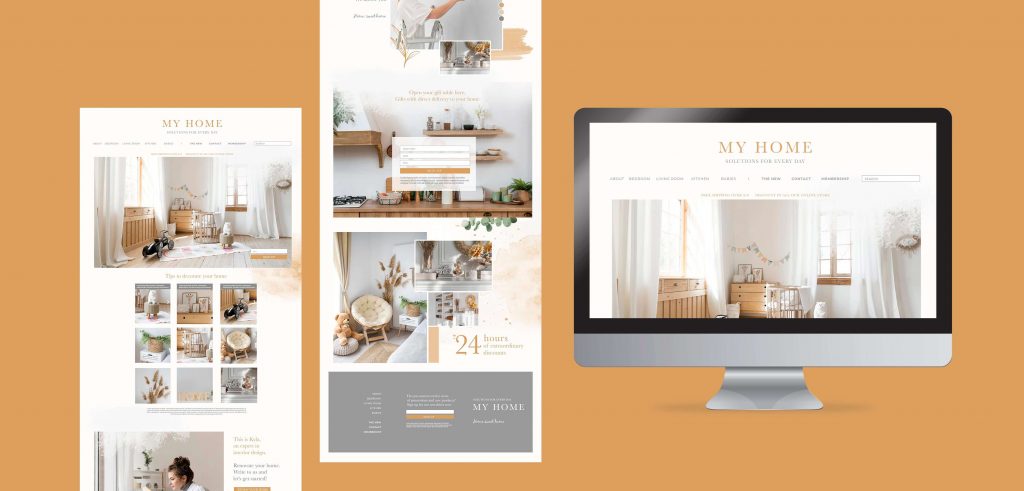 What is a Website Redesign?
A website redesign is part of website development. The process entails significant modifications to a website. Changes in the elements of your code, structure, visuals, and content will give the site a different or new look.
But why make such modifications? 
You need to update your website for many reasons regularly. These reasons include changes in trends, best practices, and technology. You even have to consider site user accessibility and your target market's expectations.
Aside from giving your site a new look, a website redesign helps improve your overall SEO performance. You can also improve site navigation to simplify the user experience, making finding what they are looking for easier. Aside from that, you can offer users faster load speeds and strengthen site security. Moreover, a website redesign allows you to refocus your content marketing strategies. Overall, a website redesign improves the appearance of your site and enhances its functionality and performance.
So, when should you consider performing a website redesign? 
According to a survey, the top reasons for a website redesign include low conversion rates (80.8%), high bounce rates (65.4%), needs better UX (61.5%), not responsive for all devices (53.8%), outdated website (38.5%), and not SEO-friendly (23.1%). Thus, if you are experiencing any or a combination of these reasons, it is best to consider a website redesign.
There's another way to know if you should perform a website redesign.
Try looking at your website from the perspective of a site visitor. Let's say it's your first time visiting your website. What do you think of the branding? Does it have fast-loading web pages? Is it easy to find what you are looking for? Is the site mobile-friendly? How does it compare to its competitor brands' websites? Consider these concerns while browsing on your site through the eyes of your target audience.
Website Redesign Tips for Improved Site Traffic
When performing a website redesign, you must stay organized. In doing so, you reduce the risk of committing mistakes that could negatively impact your SEO efforts. As such, here are things that you should do before, during, and after a website redesign:
ONE: Audit Existing Content
Many marketers use content marketing to attract more people and keep them coming back for more. But, with a website redesign, you can take your marketing efforts to the next level! 
Our first website redesign tip involves the use of SEO audit tools to help collect data on your website's URLs. Popular site audit tools include SEMrush, Ahrefs, SpyFu, Screaming Frog, Moz, and WooRank. With these tools, you can evaluate your site's performance and determine its strengths, weaknesses, problems, etc.
After that, you can use analytics to conduct a complete content audit. Doing so will help determine pages that are important, irrelevant or those that need to be redirected.
TWO: Update Information Architecture
Bad navigation is one of the reasons why most people leave a website. You should know that your information architecture (IA) informs how your site navigation will be structured. As such, you must update your website's IA, which means that you should organize your information in your sitemap. As a result, you will get a more organized website.
You can update your information architecture by creating a map of your website's current structure. After that, you can perform competitor analysis and see how your competitors organize their sites. Then, it would help if you determined how your site visitors interact with your website, such as where they click, etc.
Aside from that, you can also list down your website's main categories. With that, you can create subheadings to list down the URLs of the existing pages that you plan to keep.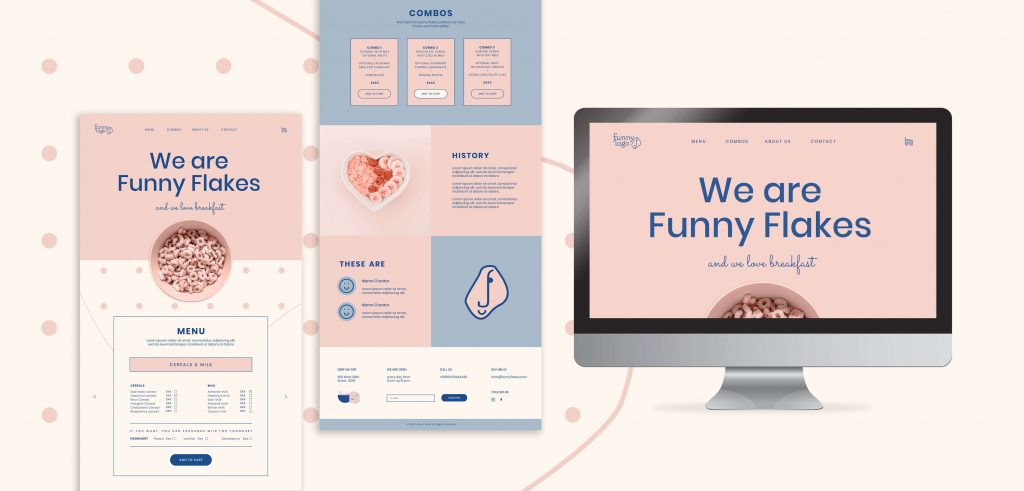 THREE: Map URL Redirects
When you perform a website redesign, you will need to change the structure of your site. For instance, you may want to move some of your pages or even delete others. Note that making these changes could significantly affect your SEO efforts. So, for our next website redesign tip, make sure that you fix broken links and properly redirect old links to their new URLs. You do not want people to click on your link and end up on an empty page.
Therefore, you need to map your URL redirects carefully. You can do this by creating a list of URLs for pages that you want to keep. Also, make another list of URLs for pages you no longer plan to use. Then, you also have to create a list of pages that you plan to place under a new URL. 
After that, you can start matching each old URL with their respective new URL. Then, for those URLs that you will no longer use, you can match them to new content that discusses a similar subject. When you finally have these lists ready, you can hand them over to developers who will handle the redirects.
FOUR: Optimize Web Content
It is also essential to optimize your content when you redesign your website. Doing so ensures that your content remains updated and relevant to your target audience. So, during your site audit, look for specific areas that need improvement. Then, optimize your content accordingly.
To do this, you can use Google Search Console or other similar SEO tools to gauge the performance of your content. First, determine which of your keywords are performing the best in ranking on search engine results pages (SERPs). Then, you can improve your rankings by adding target keywords to your headers. You can also increase keyword density and use the keywords in your alt texts and file names.
Aside from that, you should also identify your poorly-performing content. Then, update said content to improve its SEO performance.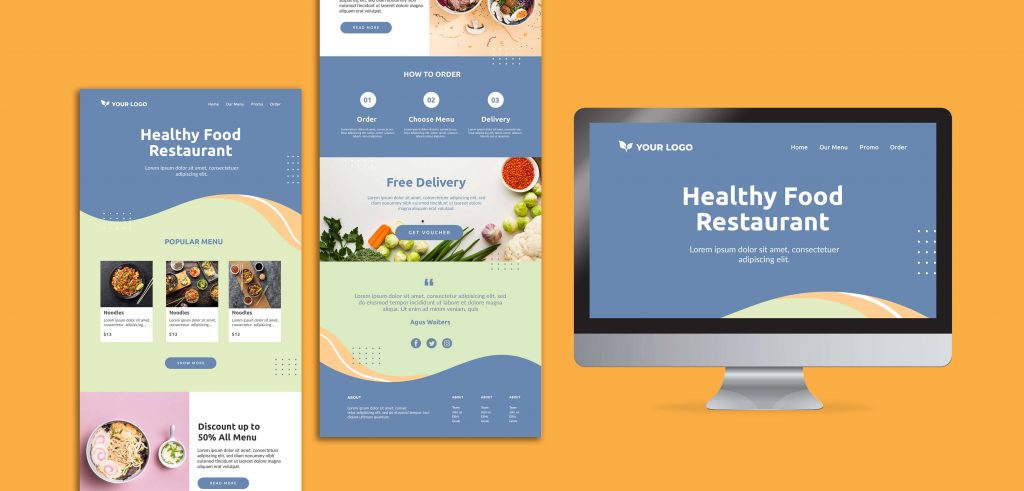 FIVE: Optimize Page Speed
Aside from optimizing content for SEO, it would help if you also improve your website's page speed. You don't want your site visitors to wait for too long before your site fully loads. Slow loading pages increase bounce rate, reducing your chances of ranking higher on SERPs. Therefore, as a website redesign tip, you need to improve your site's loading speed to decrease bounce rates.
You can improve your site's page speed through image optimization, ensuring that images have the correct size and format. Aside from that, you should ensure that embedded videos load correctly. Then, you should also reduce the number of HTTP requests, clean up your HTML, and minify your CSS and JavaScript.
Six: Update XML Sitemap
Search engines such as Google and Bing use your XML sitemap to understand what your content is all about. We can say that it is like the blueprint of your website. Therefore, you need to update your XML sitemap when you redesign your website.
You can do this by adding every URL manually in your updated site to the map. In addition, you can use SEO plugins to generate your sitemap automatically. You do not want website crawlers to ignore your site because of a poorly implemented XML sitemap.
SEVEN: Test Site After Redesign
After covering the preceding website redesign tips, it is time to test your site. Know that it may not come out as perfectly as expected. For that reason, you need to test it first before officially launching it.
It is best to assign your team to test particular areas of your site. For example, you can ask some to test the call-to-action (CTA) buttons. You can also assign others to test your website's navigation. In addition, you can invite others to review your website's forms, pop-ups, exit overlays, and the like. Moreover, you can have them audit your internal and external links. It is also vital to check interactive content and purchasing pages. Finally, have your team test your site on various devices, including desktops, laptops, tablets, and mobile devices.
Ask them to list errors they have encountered while browsing your site. Then, collect their feedback and go through them with your web developer.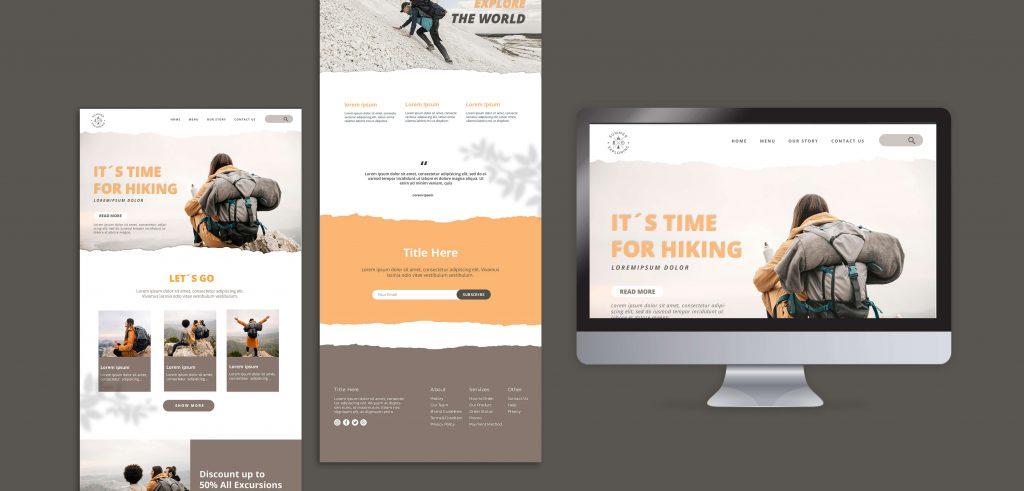 In Need of a Website Redesign?
Our web developers and designers are at the forefront of web design in the Philippines. So, if you need help improving your website, you have come to the right place. Let us know how we can help!
Did you find our website redesign tips useful? Share your thoughts in the comments.