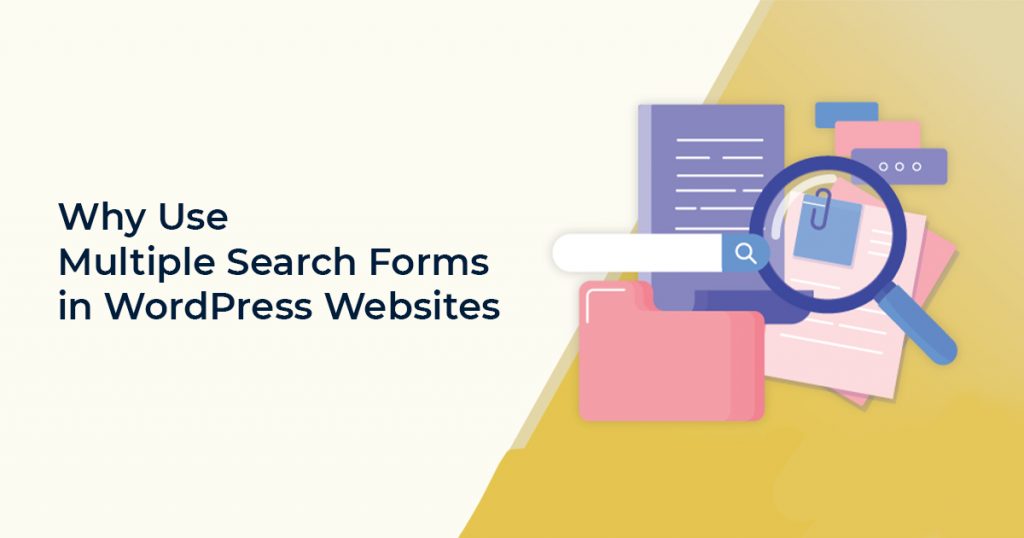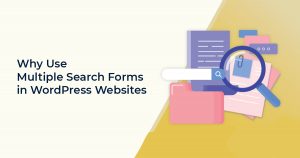 Mar 29, 2022
Why Use Multiple Search Forms in WordPress Websites
Did you know that you can use multiple search forms in WordPress to help site visitors find what they are looking for? Yes! Thus, these search forms can help optimize your landing pages to improve user experience. As a result, your web pages can get higher on search engine results pages (SERPs). Let us show you why you should use multiple search forms in WordPress websites.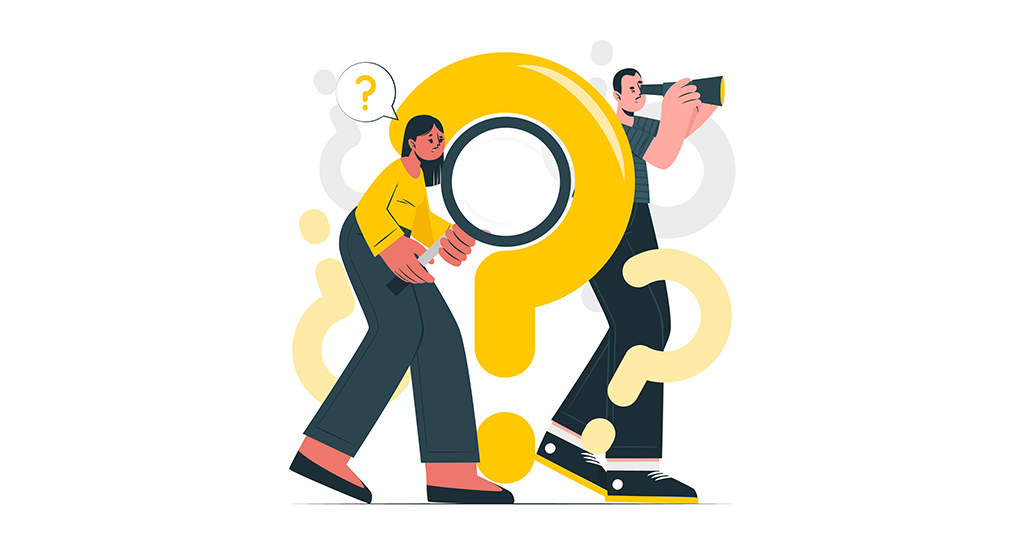 Why Use Multiple Search Forms in WordPress?
WordPress search forms assist your site visitors in finding the information that they seek on your website. Thus, with improved content discoverability, you also increase the chances of users spending more time on your site. With that, you can increase pageviews and decrease bounce rates. Moreover, if users stay longer on your web pages, they are more likely to subscribe to your newsletter, join your email list, purchase a product, or avail of your services.
You can customize these search forms in a way that they display different results according to user location. For instance, let us say you own an online store for beauty products. First, you can have a sitewide search bar on your header. Then, you can also have a separate product search bar to help them find products on your online store.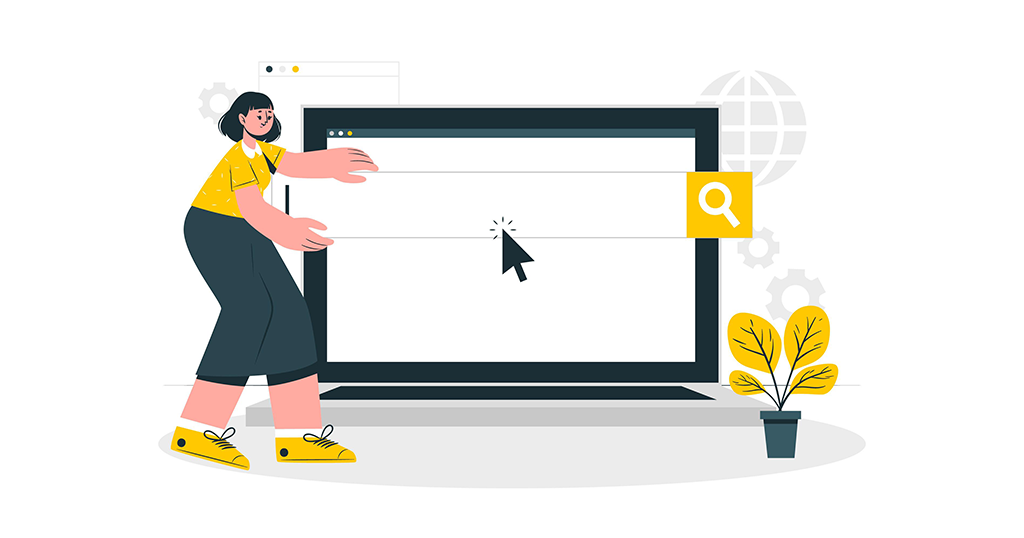 Using a WP Plugin to Create Multiple Search Forms in WordPress
You can use a plugin such as SearchWP to add multiple search forms to a WordPress website. The WordPress plugin is easy to use and provides you with complete control over your search results. It also allows you to use multiple search forms on your WordPress site.
Here are the steps to set up SearchWP in your WordPress website:
First, you need to install and activate the SearchWP plugin.

After activating the plugin, you should head to "Settings," select "SearchWP," and click on the "License" menu.

Then, you have to input your SearchWP license into the "License" box. Next, hit on the "Activate" button.

After that, hit the "Engines" menu, where you can customize your search engine settings. You have to create a sitewide search engine first before creating multiple search forms.

Click on "Posts," "Pages," "Library," and other custom post type drop-down buttons to make the necessary changes.

Also, you can adjust the "Weight Multiplier" up or down if you want to change how your search engine ranks according to content type. 

Lastly, hit on the "Save Engines" button to save the recent changes.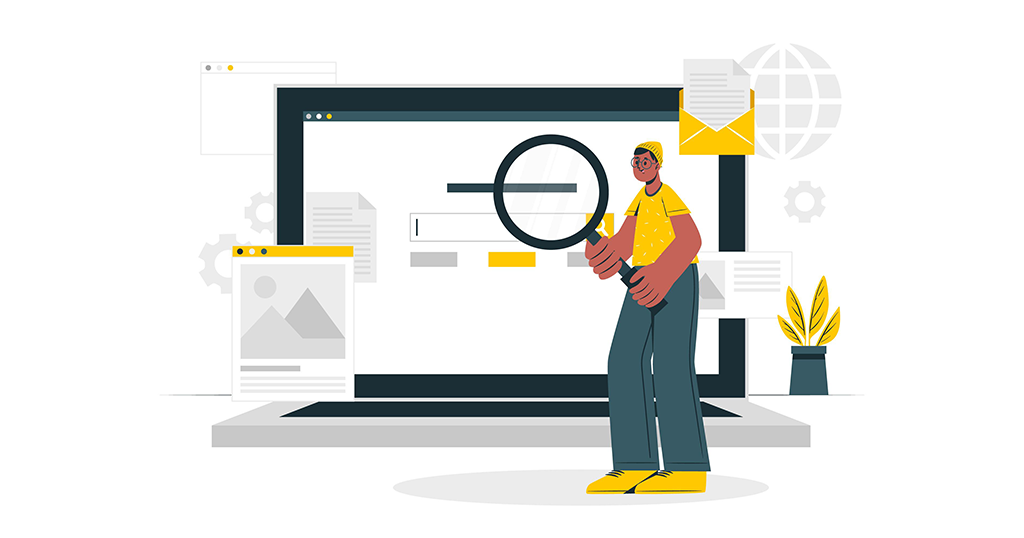 Types of Multiple Search Forms in WordPress
With SearchWP's flexibility, you can create multiple search forms in your WordPress website. These search forms may include the following types:
Custom Post Type
If you have a wide array of information on your site, you can use custom post type search forms. It is a type of search form that helps site visitors find relevant content on your website. So, if you add a custom post type search form on a particular web page, the search results will only show posts from that category, topic, or post type.
Learn more about creating an advanced search form for custom post types in WordPress.
Category
Using category search forms allows site visitors to search your website according to specific categories. It is best to use this type of search form if you have a lot of content on your site. Your site visitors no longer have to search through all of your content pages or articles online. Instead, they can easily find what they are searching for if your site has category search forms.
Here are two ways to search by category in WordPress. 
Custom Page and Post
If you want to exclude some of your pages or posts from showing on search results, you can use the custom page and post search form. For example, let us say you have premium content on some of your pages, and only those subscribed to your website get access to them. With this type of search form, you can stop these pages or posts from popping up on search results. As a result, you increase the relevance of your site visitors' search results.
Discover how you can exclude pages from search results on your WordPress website.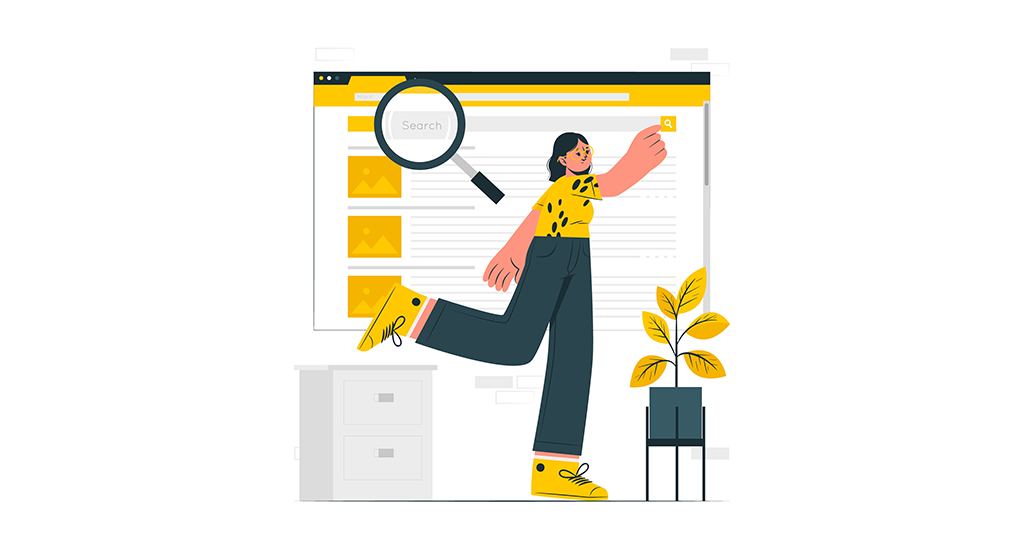 Where to Add Multiple Search Forms in WordPress
After creating your search forms, you can now start adding them to your WordPress website. It is common to place search forms on the menu bar, sidebars, or footers. However, WordPress provides you with the choice to put them in the middle of a page or post.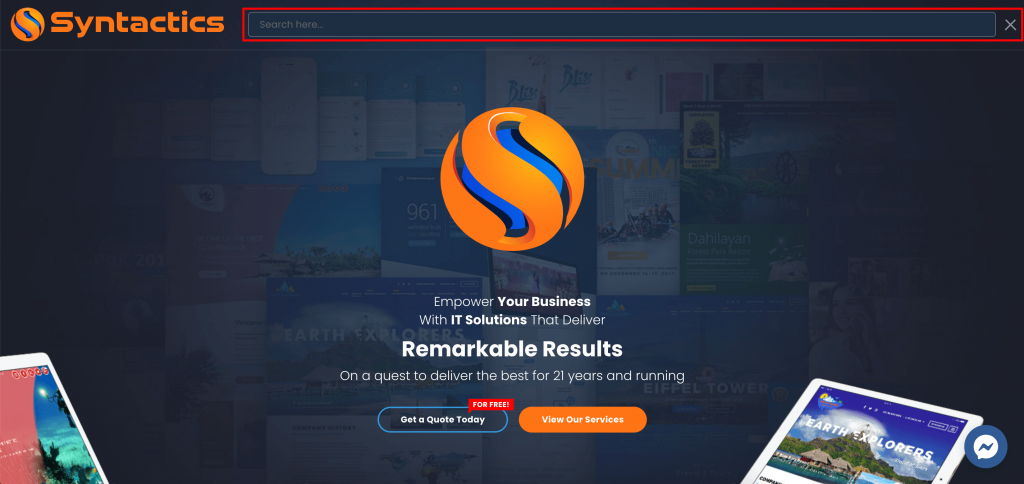 Here are the places where you can add multiple search forms on your WordPress site:
ONE: On the WordPress Menu
So that it is easy for site visitors to find, almost every WordPress blog places their search form or search bar on their website's navigation menu. Note that the said location is so commonly used that your customers expect to see it there.
Learn how you can add a search bar on the navigation menu of your WordPress website.
TWO: On WordPress Sidebars
Aside from your website's navigation menu, you can also please your search form or search bar on the sidebar or footer of your pages. Using SearchWP, you can do this by hitting the "Appearance" tab on your WordPress backend dashboard. Then, you need to click "Widgets," which will display the blocks-based widget editor.
You will see that each widget area corresponds to separate tabs in the block editor. So, click on the "+" button under the sidebar where you plan to place the widget. After that, you can enter "Search" into the search bar. Then, hit the "Search" block icon to add a search form into your sidebar automatically.
Note that you can set a title for your search bar. You can also change the short description inside the search box. Once you are satisfied with your settings, you can click on the "Update" button to save your recent changes.
See how you can add and use widgets in WordPress.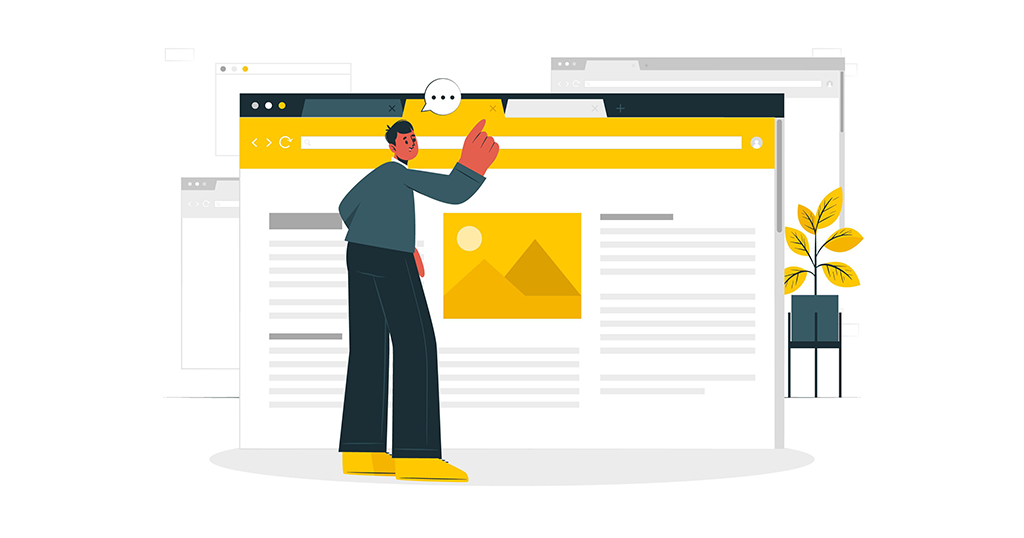 THREE: On WordPress Posts and Pages
You can also add a search form on specific posts and pages on your website. For instance, you can place a search bar on your FAQs page, customer support page, etc. Adding search forms on specific pages or posts will help provide more relevant results to your users.
Read how to add a search form using shortcode in your WordPress posts or pages.
Start Using Multiple Search Forms in WordPress!
Do you need help in implementing multiple search forms in your WordPress website? Web developers in the Philippines are here, ready to serve! Let us know how we can help by sending us an email or talking to us in the comments section below.