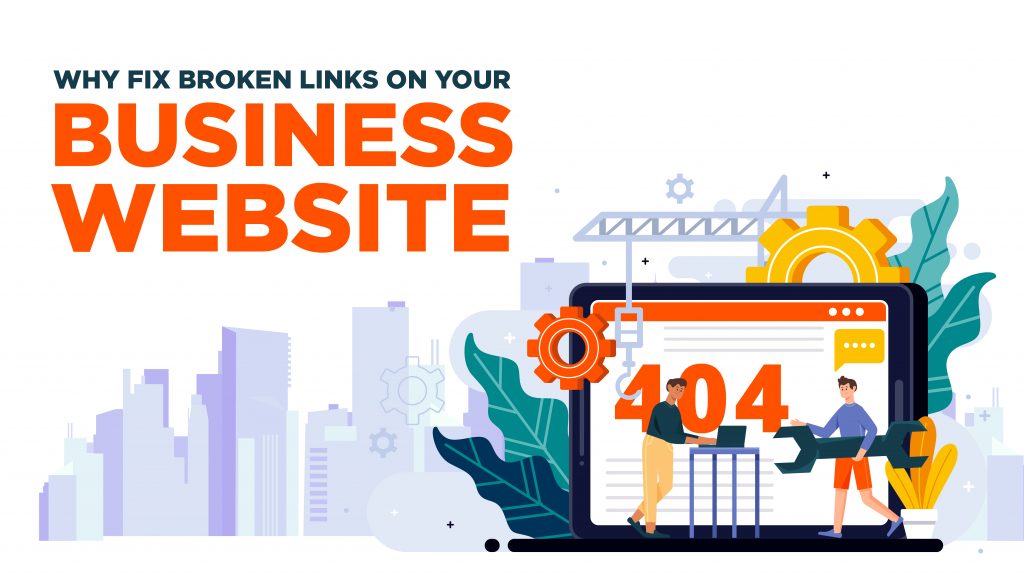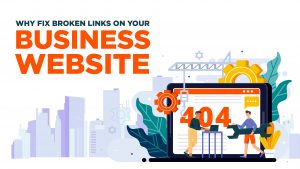 Mar 12, 2021
Why Fix Broken Links on Your Business Website
Broken links on a web page are not suitable for the user experience. More importantly, they bring negative impacts to your site's SEO efforts. As such, website owners should fix broken links as soon as they find one. Let us discuss how fixing broken links guarantees an excellent user experience and enhances SEO ranking on search engine results pages (SERPs).
What are Broken Links?
A broken link is a link on your website that no longer works. Others also refer to it as a dead link and it may happen due to various reasons. However, the most common reason why links become broken is that the page it links to has either been deleted or moved to another location. This then causes the server to display a "404 not found" error.
As such, broken links happen when you move a site to a new domain name. Less commonly, it may also occur due to typographical errors. Moreover, it can happen when you delete a post or page without properly redirecting it to the new location.
For this, you need to regularly monitor your website to ensure that all links are working as they should. Functional internal links help decrease your bounce rate. Thus, should you find broken links, make sure to fix them as soon as possible. Not doing so will negatively impact your SEO rankings.
You may find the following types of broken links on your business website:
Internal Links

These are the links that direct users from one page on your business website to another. Internal links are the type of links that you have more control over your business website because it only leads a site visitor to the same website but only on a different web page. Therefore, it is essential to check on your internal links and ensure that they are working when you make updates on your business website.

External Links

These types of links are also called outbound links. They refer to links that direct users to another website. For this sole reason, you need to dedicate more time to check your external links. Because you do not own the website you are linking to, you would not know when the owner will make specific changes to their pages. Thus, you need to check your external links from time to time to guarantee that they are still working. Otherwise, when search engines crawl your site and follow a broken external link, they would find a dead-end, thereby decreasing your website's value and ranking on SERPs.
As such, you need to make sure that you are correctly using links on your web pages, mainly external links. You can check out these SEO link-building strategies for effective websites to help you along the way.
What Do Broken Links Affect?
Let us discuss more on what broken links can do to your business website. Check out the following:
Bounce Rate

As a web user, how many times have you encountered a "404 error page"? You may have found them to be annoying and a total waste of your time. Because of broken links, your bounce rate could be hurt. The bounce rate is the amount of time spent by site visitors on your web page. If a user does not stay on your page for a certain amount of time, search engines will consider that user to have "bounced" from your site. The more short-time visitors that your site gets, the higher would your bounce rate be. Search engines will frown upon this and will rank your web page and your website lower on search engine results pages. So, it is crucial to fix broken links to keep your visitors browsing your site longer and reduce bounce rates.

Indexing and Ranking

Concerning the item mentioned above, you need a lower bounce rate to rank higher on search engine results pages. So, if Google, for instance, will see that your site visitors leave your web page after a few seconds after landing, then Google will assume that these site users did not find what they were looking for on your page. With that, Google will lower your page's rank on search engine results pages, making your page a less credible source of information.

Moreover, Google ranking also considers whether it has indexed your web page or not. Through "spiders," Google can crawl through the various pages on your site to get information about what your website is all about. Search engines will use this information in producing top results whenever someone searches for something. So, if your website has broken links, then Google will not gather information about your entire website. This then stops the indexing process and could lower your chances of ranking higher on search engine results pages.

Conversion and Revenue

One of the reasons why small businesses employ websites is to facilitate the conversion process. So, it would be quite unfortunate to know that your customers did not get to the conversion page because of a broken link. Moreover, it would be disappointing to hear that your customers click on a link and get redirected to a "404 error" page. From this bad user experience, you could not only lose revenue, but you could also lose your customers. Then, it would not end there. The bad online experience will spread among your other customers and potential clients. So, you would be losing more and more just because you could not fix broken links on your web pages. Thus, it would be best to create eCommerce product pages that sell with functional internal and external links.
Fix Broken Links To Improve SEO
The more pages you add to your site, the more you should check your links as soon as you publish your pages. In doing so, the sooner you see a problem with your links, the sooner you can resolve them. The sooner you find and fix broken links, the lesser the chance for search engines to crawl and find a problem on your pages. With that, the lesser the chance for them to reduce your website's ranking on search results pages.
So, if you plan to redesign or update your business website, make sure to work with an SEO company in the Philippines. They will know how to handle your site architecture, fix broken links, and guarantee to keep them safe and functional.