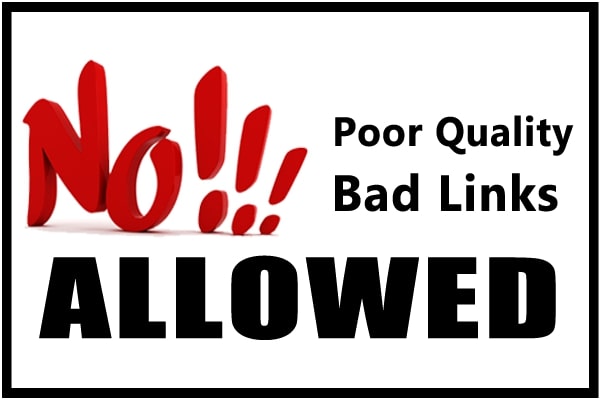 May 20, 2014
Simple Steps That You Can Easily Follow To Disavow Poor Quality/Bad Links
You probably heard about the Google Disavow Tool and might even and still continue to believe that it is a lifesaving tool.
If you are one of the many users of this tool who are still wondering why your links weren't disavowed or why you are still being penalized by Google, it could just be that:
Google does not think they should
You did not file a reconsideration request
The process of lifting the penalty that Google gave to you because of bad links cannot be made easy by using the Disavow Tool. It requires a thorough research and believe it or not, there still isn't any definitive answers to fully disavow all the bad links you've got.
However, there are better ways to disavow bad links than simply relying on the tool.
Remove all the bad links on your own way. The best way to stop the penalty that Google is giving you is to remove bad links that land to your site. Google wants web developers to remove poor quality links first. If there are tons of bad links, don't worry because Google will consider websites that exert effort to remove poor quality links.You need to know that Google's Webspam team keeps a record of your bad backlinks. When you file a reconsideration request for them, they can determine the links and the number of links that you have removed. Just make sure that you have removed a considerable amount of bad links.
Use webmaster tools to collect bad links. Use Google's webmaster tools if you want to get the most accurate type and number of bad links you should remove. Such tools can give you the "Latest Links" report that will be helpful when removing and disavowing bad links.
Spot the rotten link. To do this, you can use two methods:

Manual analysis
Automatic tools

If you want to be sure that you can get the rotten links, use both. The manual analysis to remove bad links provide a step-by-step approach, which is really easy to follow. (A Step-By-Step Guide in Finding Low Quality Links)

On the other hand, the automatic tools you can use to spot rotten links are as follows:

Link Detox
Remove 'Em
Screaming Frog
SEO gadgets' API Extension for Excel

These are your great options to find bad backlinks and totally remove them.

Send emails/request to sites where you found the bad links. You need to make an effort of sending request emails to the websites to remove the links. This can be time-consuming, so to help you make this process easier, use the following tools:

BuzzStream
Remove 'Em
Rmoov

It might take time before the links will be removed, that is why you really need to send multiple request emails.

Send Google an evidence that you've removed all the bad links using Google Docs. Share all the evidence you have to prove to Google that you did removed all the bad links. Allow the Webspam team to see the evidences of those bad links that you those in your site through Google Docs. If you can do this, they might help you lift the penalty you've received from them.Additionally, disavow files must be in the right format. It must be .txt and must be encoded in UTF-8 or 7-bit ASCII in order for Google to approve.
When all else fail, use the Google Disavow Tool. You must only use this tool if you want to disavow an entire domain or individual URLs.You can also use this tool if your reconsideration requests are not granted or addressed immediately because site owners cannot disavow many links immediately. Take note that if you have an overwhelming number of bad links, you need to disavow domains. If your reconsideration request is rejected after submitting the evidence, it is best to disavow the entire domain.
Whatever way you'll use to disavow bad links, make sure that it is quality and that it follows Google webmaster's guidelines. You need to go through all the proper process to get your site's traffic back appropriately.
What are your ways in disavowing poor and bad links? We would really love to hear your answers in the comment section below.