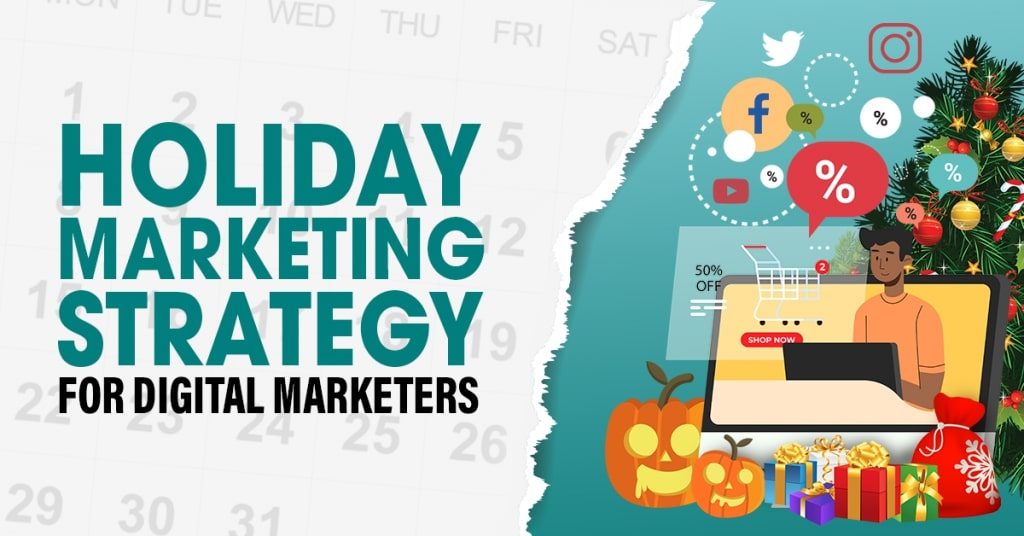 Oct 14, 2019
Holiday Marketing Strategy for Digital Marketers
Halloween, Thanksgiving, Christmas, and the rest of the holidays are fast approaching. Therefore, it's time to get our campaigns out and start thinking of ways to be creative in our holiday marketing strategy.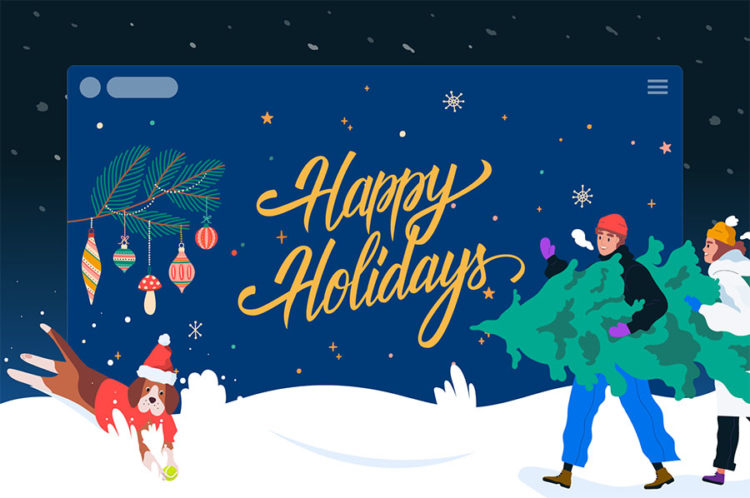 As digital marketers, we need to prepare our strategies and take advantage of what the festivities can offer to boost our promotions. Likewise, the strategy we recommend shows four approaches that you can do to be effective:
1) Use social media to connect with people.
Social media statistics in 2019 indicate there are 3.2 billion daily active social media users worldwide and growing. The number is about 42% of the current global population. Brands continue to include social media in their holiday marketing strategy, with 73% of digital marketers believing the move is "very effective" for their business.
As we leverage on this data, here are several media channels that you can use:
Facebook – The most popular social media channel with about 2.32 billion active monthly users, along with 

notable statistics,

 including that 

74% visit Facebook daily.

Youtube – The second most popular social media platform with 1.9 billion users. Over

1 billion hours of Youtube videos

are being watched every day and have reached the 18 to 49-year-old audience section more than Netflix or any broadcast network on mobile alone.

Instagram – This social media has become the most significant influencer marketing channel, with

1 billion users

and a fast-growing network of digital influencers bringing in millions of sponsored posts.

Influencers – With Instagram as one of the channels of these individuals, people trust and prefer endorsements from these influencers more than a commercial. Moreover, it is probably because the public believes them to be more authentic and organic than orchestrated, as shown in Instagram marketing predictions.

Twitter – This is still one of the best channels to promote anything. Additionally, Twitter has 330 million monthly active user-base and 500 million daily tweets uploaded by global users.

Pinterest – Pinterest has 250 million active monthly users and has become a popular media for influencers also.
Update as of October 2019: Facebook just released new tools to assist businesses with their holiday marketing campaigns.
2) Hit those emotions and feels with your holiday marketing approaches.
Let's face it; people feel that the way they make a decision is based purely on intuition. Nonetheless, the fact is that all of them make emotional decisions, after which they explain their choices with justification on those heartstrings. With this, a heartfelt campaign should be an effective holiday marketing strategy.
The objective is not to be manipulative. Instead, try to concentrate on emotions like giving back and appreciation that align with a specific holiday. Things like going home to family for Thanksgiving, goodwill, and the spirit of sharing on Christmas are approaches that you can focus on.
Additionally, you can:
Decorate your website's theme to match the holiday

Color up your eCommerce store with festive and entertaining designs

Use visuals that add messaging related to the holiday

Product placement on all media
3) Include special offers, giveaways, discounts, and holiday contests
Gifts and competitions are straightforward but effective ways to get new followers and generate excitement for a future event with your followers. Besides, you can easily excite your target audience in the approaching holidays and your brand through personalized giveaways and special offers. 
McDonald's
Meanwhile, these are just suggestions for the activities you can do to spice things up in your holiday marketing:
Twitter hashtag or photo caption competition on your Facebook page 

Creative contests relevant to a product or service

Social media games for followers (with prizes)

Holiday treats (vouchers) to those who avail at a limited time

Free additional gifts on holiday purchases

Gifts when social media page reaches a target number of followers

Free shipping or rebates

Let followers upload photos of themselves using your items and dressed up for the occasion

Post favorite Thanksgiving or Christmas recipes and have the public vote for their best choice
4) Build that sense of urgency and the need to share
Nobody wants to skip a good deal. If you set a limited time for a particular offer, people automatically suspend deliberate thought of procrastination and lean without hesitation to take action. Every holiday marketing strategy should have this component.
Adding that sense of urgency is also a smart way to entice your shoppers to grab your limited offers during the holiday season. For instance, a good example is to add a countdown timer, reminding your customers that the clock is ticking and that they need to take action immediately.
Macy's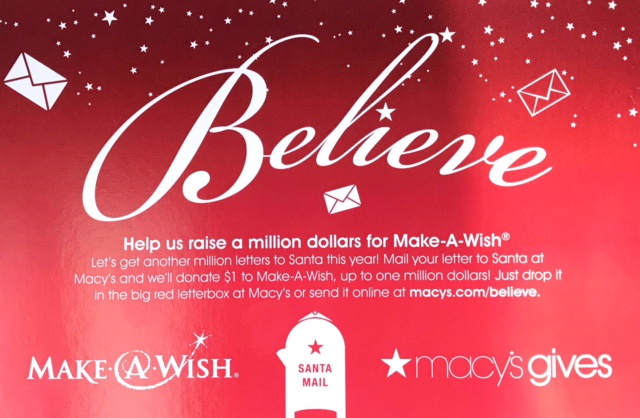 Furthermore, you can exponentially expand your campaign's reach by creating a branded and shareable content with call-to-action. Make it easy for your audience to learn about your business by making your content more engaging than marketing so that people want to share it.
Final Recommendations
In conclusion, there are three things to keep in mind when preparing for your holiday marketing strategy:
First of all, do anything but boring. In all your approaches, make sure they are straightforward, exciting, fun, and engaging. Otherwise, everything will be passable.

Stay ahead of the times. Technically, the months of September and October are crucial to the entire execution stage. You can even plan ahead for your Valentines Day digital marketing if you want. Capture the interest of your target audience ahead of the holiday noise. Besides, launching a new product or service with exclusive deals is effective now than at the end of the year, while your audience still has the money to spend.
Lastly, seek professional assistance from digital marketing experts in case you are not sure how to move forward with your current scenario.