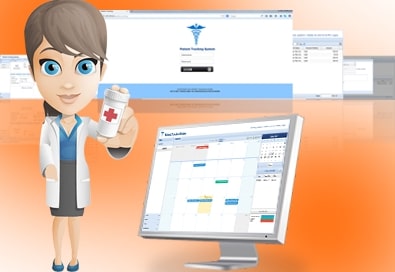 Feb 26, 2015
Automate Your Patients' Records Now with OB-Gyn App
We all know that OB-Gyns or Obstetricians-Gynecologists see a lot of patients every day. Some of them are old patients, some are new and because of that they have a huge file of patients' records to keep. In the old days, they keep all their clients' records in filing cabinets until their clinic will be filled with cabinets, making tracking of each record difficult and takes a lot of time.
Today, Obstetricians-Gynecologists can get an app to keep all the records of their patients online. It is a browser based app, meaning it can run on browsers. NO NEED TO DOWNLOAD this app on Google play and app store for iOS devices. The OB-Gyn Browser Based App can run on any platform or OS (operating system).
This browser based application aims to make tracking patients' record more convenient and much easier. It is an online app especially made for OB-Gyns. It makes organizing and managing of patients records fast.
This app is also capable of processing reports like consultation summaries, exam summaries and fees summaries. It is even capable of providing Patient Schedule Monitoring for the patient's Estimated Date of Confinement or EDC.
The OB-Gyn Browser Based Application offers paperless recording of consultation forms. No more mountain of files in your clinic's filing cabinets. It will also be easier to pull out records or to check a patient's medical history, all you need to do is use the apps!
No more manual writing of prescriptions, orders and medical certificates because you can just print them. Everything that you need in an OB-Gyn App is already here.
You can now schedule your patient's next appointment in the OB-Gyn Browser Based App and be able to keep track who your patients are and how many are scheduled for that day. With this app you do not just save office space and time, but you are also making your patients happy by providing them with a fast and reliable service.
When you avail of this app, you will get "for FREE" the following:
System installation on hosted server
Domain name registration
Premier hosting services
Training and implementations for 15 hours
System user manual
Technical support and maintenance
System backup and updates
With this OB-Gyn Browser Based Application, you can now keep better tracking of all your patients without going through your files manually in your filing cabinets. Everything is online!
NO NEED TO DOWNLOAD on Google play and iOS app store. This is a browser based app that can run on any platform or OS (operating system).
Automate your records now! Get your own OB-Gyn Browser Based App today.