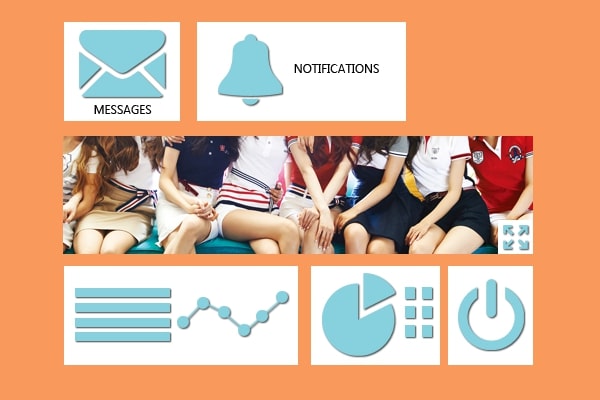 Sep 16, 2014
"Dashing" Through Business: The Importance of A Business Dashboard
The faster you can get things done, the more room there is for your business to grow. Some of you might agree or disagree on this, but for the most part, it is quite true.
It is fairly easy to get left behind in the world of business, and it often leads to a feeling of being too overwhelmed with the things you need to do. Needless to say, looking after a company is not a walk in the park, but there are ways to make it more bearable.Now you might be wondering just how in the world are you going to make managing your business/company much easier? You've probably tried everything and right now you are still on the edge of a mental breakdown.
The answer? A business management tool or application called a Business Dashboard.
What is a Business Dashboard?
Well, let me put it this way. You notice how on Facebook or Twitter you see all the posts, tweets, logout button, home button and other functions fit all in one screen? That way it is easier for you to browse through the posts or jump to your messages or log out without having to navigate quite far?
A Business Dashboard works in a similar way. It is a display of all the important information about your business that you normally need to track almost every day. Through this method you basically have an at-a-glance status on how smoothly your business is running.
The Business Dashboard can contain information such as your Sales Growth and Product Revenues. Taking a look at this beats requires your business' different departments to come up with a report, and you know how much time that takes.
How can a Business Dashboard help my business?
There are great number of ways a Business Dashboard app can help your business. Here are a few examples so you can have a better idea:
All the information is stored in one location. This eliminates the need to open up numerous excel sheets, documents, etc. that do nothing but clutter your computer screens and confuse you on which file you should take a look at first.
If you allow it everyone else working with you can access the Business Dashboard. That way it is easier for everyone to be on the same page, and they can be updated on how the business is running. This also reduces the chances of misunderstanding since they will all be looking at the same report as compared to emailing different versions of reports.
They quicken the decision-making process, and they help make better decisions too. This is because Business Dashboards (and any Dashboard in particular) are made to be user-friendly and easy to understand. At a glance you can see sales patterns, trends, updates, reports, etc. Through all the integrated data stored in the Business Dashboard, you can have a quicker and better grasp on what you need to do to improve your business.
There are plenty of other benefits to having a Business Dashboard, and it is important to remember to keep updating its data to achieve the best results. Many outsourcing companies in the Philippines with application development services can help create and develop your own Business Dashboard, for your business to continuously improve and grow!