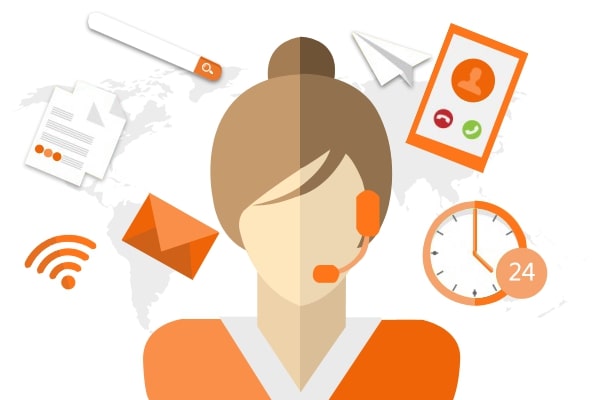 Mar 25, 2015
Why People Make a Big Deal Out of Virtual Assistants
Why are people going crazy about Virtual Assistants?
Every now and then we see online business writers make a whole article about people called "Virtual Assistants." We have read about what type of Virtual Assistants are out there, what we can get our Virtual Assistant to do, why we should hire a Virtual Assistant, etc.
With all the buzz going around about Virtual Assistants or VAs, some people might stop and ask, "What is the big deal?"
Basically, there are two main reasons why things like events, places and even people become a "big deal." It may be because it is something so bad that it is just difficult for the general public to ignore. On the other hand, it may be something so great that everyone is compelled to spread the word about how awesome it is.
Fortunately, with most of the articles about VAs being posted on the internet, it is the latter.
As far as the experiences of popular bloggers/businessmen such as Michael Hyatt, Alina Dizik, Natalie Sisson, etc. VAs live up to their reputation of being more than efficient help. VAs can free up your time, handle your clients/customers while you are away, streamline your day-to-day activities, and all at an hourly cost.
They do all that and you do not have to pay for employee benefits or the equipment they are using because you only pay them for the work they do. Really, it is no wonder why people are going crazy over VAs.
Okay, so what exactly DO they do?
VAs are known to have a wide range of skills that allow them to handle various tasks given to them by their clients. There are also different types of VAs who specialize in certain fields. For example, an Admin VA who is great for bookkeeping, data entry, data presentation, creating reports, etc.
Still not clear enough for you? Then here is a list of some of the tasks VAs can do:
Article Submission
Content Creation
Hosting Server Administration
Microsoft Office Administration & Application
Process Guidelines & SOPs
Project Management
Reporting
Search Engine Optimization
Web Design
Qualify Leads
Edit and Publish Podcasts
Bookkeeping
Website Administration on CMSs like WordPress, Magento, Volusion, etc.
Communication Liaison
Data Entry
Management Scheduling
Operational Streamlining
Process Improvement
Promotional Video Creation
Research
Social Media Management
Manage Email Enquiries
Invoice Clients
Administrative Writing
Send Newsletters via Email
Whoa, how are they able to do ALL that?
As a business owner, you probably know firsthand how overwhelming it can be to see a long To Do list. However, VAs do more than just list down stuff that needs to be done.
Most–if not all–VAs are well-versed at using at least two or more tools to manage projects, emails, and basically manage you. In other words, a good VA who knows the best tools s/he has to use can make nearly every messy process smooth and quick.
To shed a little more light on that, here is a little list of the most common tools VAs use and what they use it for:
Basecamp and/or Trello – for overall project and team management
Microsoft Outlook and/or Windows Live Mail – for managing multiple emails
Google Drive, OneDrive and/or Dropbox – for centralized file sharing, though most project management tools also offer file sharing options
Skype, GroupMe, and/or Redbooth– for instant messaging one or more members of a team
Screenshot Monitor – for tracking the time it takes for a VA to finish a task
TeamViewer – for connecting to a remote computer in order to quickly do a task or to teach/instruct a VA on a new task
LastPass – for securely saving and sharing passwords for multiple accounts
I see, so what can I do to make the most out of a VA?
According to Natalie Sisson from The Suitcase Entrepreneur, virtual assistants can free up at least two hours of your time. You can spend those two hours or more on more important business tasks or activities that actually produce some income and progress!
Previously, there was a list of all of the general tasks a VA can do. However, here are seven of the most recurring and time-consuming tasks you can leave to your VA according to Natalie Sisson:
1. Calendar Management.
Managing your calendar yourself will not only take up a lot of time. Due to an overloaded mind, you might forget to schedule one or two meetings. There are several free online calendar tools such as Google Calendar where you can put your VA in charge of keeping your schedules and appointments updated.
2. Social Media Management.
You might not have the time to regularly create engaging Facebook or Twitter posts to attract more customers. Why not give the task to your VA? A large percentage of your customers/clients are scrolling through Facebook or Twitter at least once a day. Therefore, do not pass up the business opportunity just because you were too busy.
3. Email Management.
Emails will just keep piling up as your business grows, and some of those emails may be useless spam or an actual inquiry. Of course, you do not have the time to sort through absolutely every single email flooding into your inbox. You can let the VA handle that.
4. Blog Writing and Posting.
Regular (but not spammy) blog postings on your website is important for search engine rankings, and for giving customers the information they need. You can have the VA do the proofreading and posting after you have written the blog, or your VA can do everything from writing to posting.
5. Bookkeeping.
The busier you get, the harder it may be to monitor your bill due dates, cash flow, expenses, sales, invoices, etc. This is something that needs someone's full and undivided attention, which you can have your VA give since you obviously have too much on your mind as a business owner.
6. Customer Support.
The best way to keep customers happy is to give them the attention they need and deserve, even if you are neck-deep into tasks. However, if you cannot immediately attend to your customers yourself, having your VA step in and represent you is a great idea. It is a whole lot better than completely ignoring the customer's concern/email and getting back to them quite late.
7. Email Marketing.
Properly informing consumers of promos, sales, new products, etc. can involve sending out a lot of emails. Again, this is a time-consuming task. However, virtual assistants can use tools like Mailchimp to make the bulk emailing a lot easier and faster to do.
Where can I hire my own VA?
Finding VA services is just as simple as doing a search online, or you can visit our website and check out our own Dedicated Virtual Assistant services.
Do you have anything you want to say, share or add about Virtual Assistants? Have you previously worked with a VA or are currently working with one and want to share your experience? Then feel free to tell us!