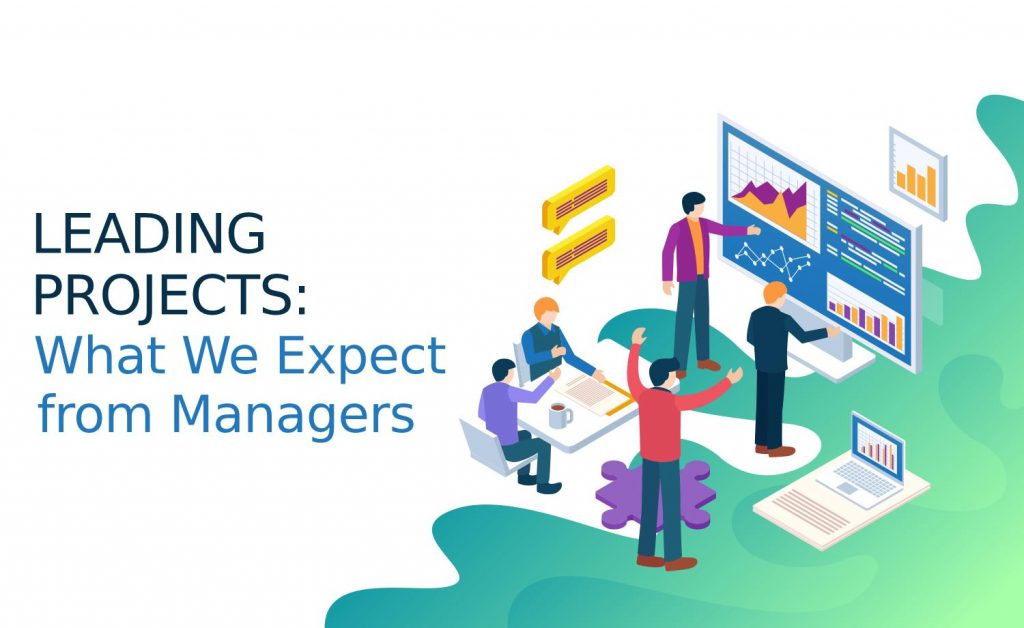 Jul 30, 2019
Leading Projects: What We Expect from Managers
To lead or to manage? Or do both?
We're all aware that the effectiveness of any project depends mainly on a project manager's supervision skills. Just like most other companies, without a qualified and competent manager, a project such as a website is unlikely to be successful without a website project manager.
Issues such as project time management, budget allocation, and high-quality outcomes require project managers to have outstanding management abilities.  With that in mind, these reasons ensure that project managers take correct and informed decisions, responding adequately to the changing nature of projects and addressing risk factors.
But, here's the big question — is management the same as leadership? Or is there a difference between the two?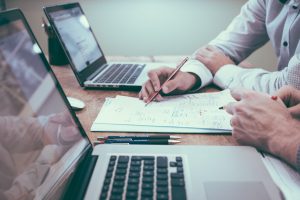 source: unsplash.com
Yes, there is. But more importantly, can we expect both in a project manager? The answer is a definite yes.
Fusing Leadership to Project Managers: How to Start
By all means, project managers are concerned more about control loss, errors, and missed deadlines. Mostly, they spend their days in detail whether they plan, organize, or solve problems. So, how do you incorporate leading behaviors that focus on direction, alignment, and motivation?
Well, here are our suggestions for introducing active leadership into your methodology for project management: 
Objective #1: Make sure your project is consistent and visible within company priorities and top-management sight. 
First of all, always consider your stakeholders. Understand how they think and know how to meet their success expectations. 

Capture their vision and the direction towards where they are taking the organization moving forward.

Align your project with the company's business strategy. With this, never deviate without approval.

Monitor the project and provide metrics on how it should be able to meet the overall business goal.

Focus on effective methods of delegation and functional management interactions.
Objective #2: Establish a PR campaign for every project. Recognition is key to personnel morale.
Plan constantly for rewards and visibility to motivate all team members.

Another key point, acquire support from top management and always keep them informed of any development.

Be active and responsive to manage perceptions. Remember, team morale fluctuates often.

Be quick to celebrate small victories and successes. Besides, small steps lead to giant accomplishments.
Objective #3: Choose a well-formed and competent project team. Pick the trainable ones.
In this case, encourage your project team and establish a passion for the undertaking.

Concentrate on integration activities of stakeholders.

Focus on a combination of skill sets, a collaborative job environment, and a communications plan that emphasizes team contributions.

Establish new team working techniques and strengthen favorable team habits. In effect, they grow a stronger dynamic with each other.

Handle conflict proactively. To put it another way, put out the fire quickly before it burns the entire village.

Lastly, reward and acknowledge beneficial team and individual contributions.
Expectations of Project Managers and Leaders
Although some individuals possess natural characteristics of leadership, everyone has to learn.  In particular, we all need to hone these skills to guarantee that each management strategy is effective and tailored for the team's styles and individual personalities.
So, what behaviors do we expect from a project leader? Here are a few things to note:
1) Excellent communication, interpersonal, and delegation skills.  Project Management Institute (PMI) reports that 90% of what project leaders do is communicating with his or her team. Because of that, we expect that managers should be able to possess this skill; otherwise, the projects are doomed to fail.
Furthermore, it is only 7% of our communication that is verbal — the content of our conversation. In addition, the quality of the voice — tone, volume, speed, and pitch — conveys 38%. Lastly, 55% is by posture, motion, gestures, facial expressions, breathing, and changes in the colors of the skin.
In the end, every project manager's goal is to become less directive and more facilitative in creating high-performance teams — giving the team increasing self-management skills through efficient delegation.
2) Able to inspire others out of a positive attitude, enthusiasm, integrity, and a calm disposition. Let's face it; everyone needs a relaxed but effective and influential leader.
3) Has a personal commitment to success, learning, and taking calculated risks. Indeed, a project leader does not work with all of his or her heart blindly but considers calculated and well-thought decisions. Besides, every risk is a learning opportunity and a chance to be innovative.
Are we ready to lead?
In essence, these tips provide you a good insight on how to boost and solidify the leadership skills and abilities as a project manager. Remember, a manager handles and a leader influences; If you fuse the two, we have an influential project manager. More than that, project managers with strong leadership skills and superb technical abilities are an essential asset for any company.