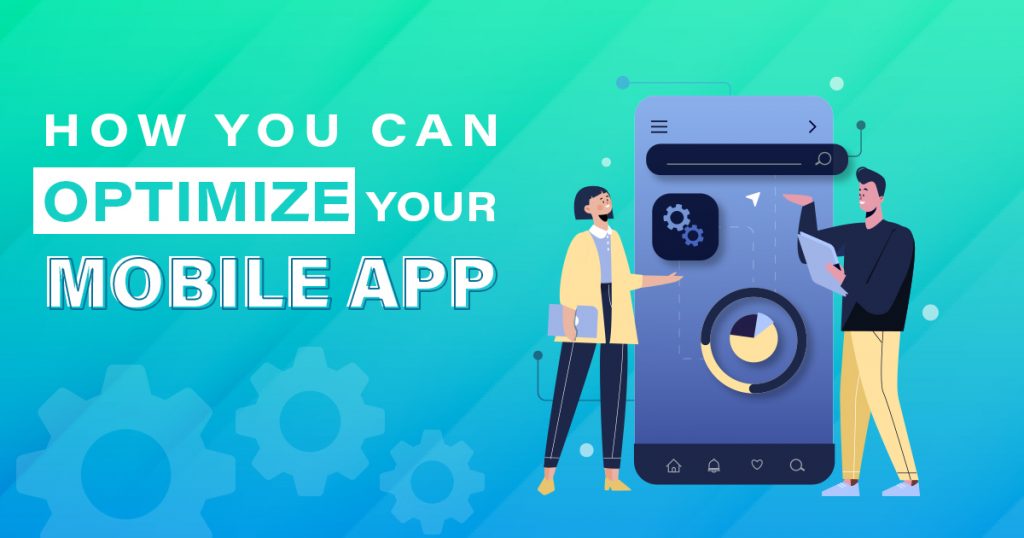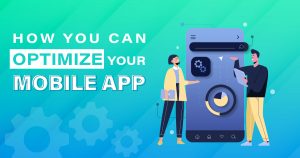 Jun 7, 2021
How You Can Optimize Your Mobile App
People spend more and more time on their mobile devices. They access information and make various types of transactions using mobile sites and mobile applications.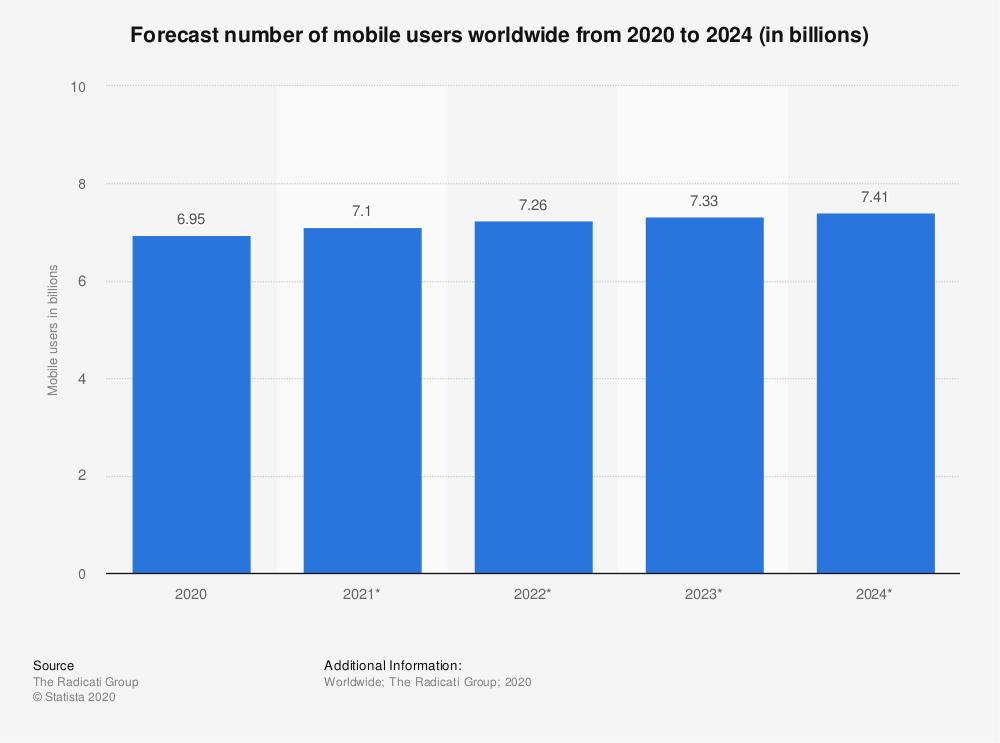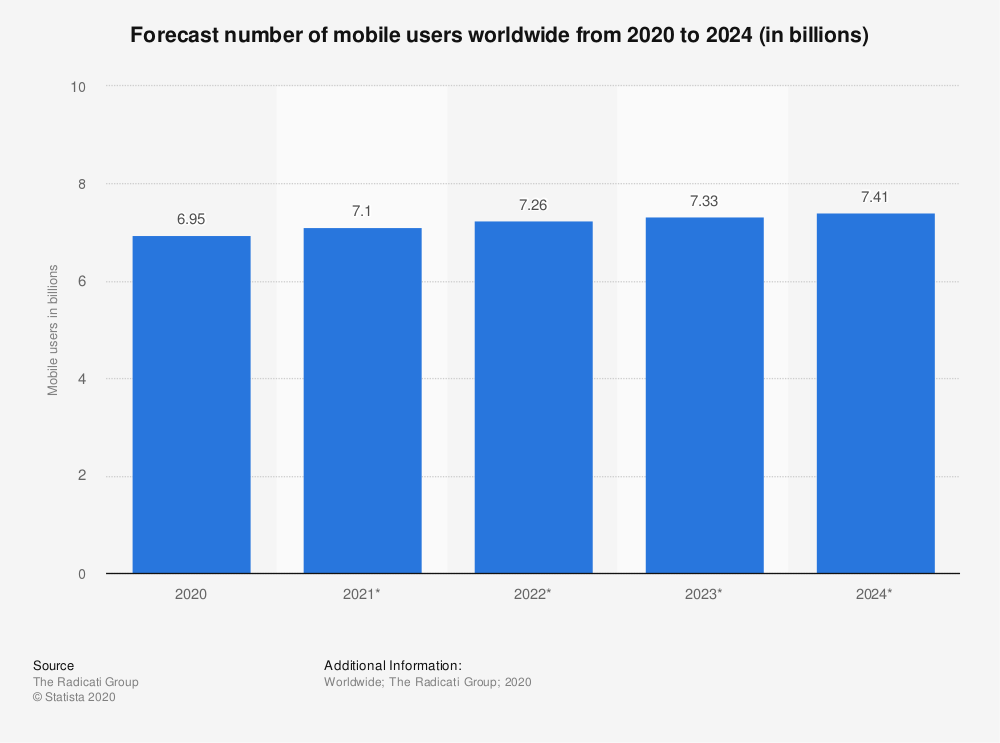 Image Source: Statista
Interestingly, you should know that people spend more of that time specifically on mobile apps. There has been an increase in mobile app downloads in the world from 2014 up to present, and this is seen to continue to increase in two years' time.
However, despite the great use of mobile sites to provide your existing clients and potential customers with an excellent browsing experience, you should also build an effective mobile app to boost your business potential further. As such, let us explore how you can optimize your mobile app to help guarantee customer engagement and brand loyalty!
Why Build Mobile Apps for Your Business?
In today's fast-paced world, people instantly want information on whatever products and services they are interested in. With a mobile app, you provide your clients and customers with that x-factor to your business. A mobile app can help build brand awareness and expand customer reach.
With a secure mobile app that you can download straight to your mobile devices, you help further establish what strong online presence you may have already built through your business website. Then, in doing so, you also widen your market reach and increase the chance of customer conversion. In turn, you acquire more sales and achieve a high return on investment (ROI).
Why Should You Optimize Your Mobile Apps?
Suppose you open digital distribution service providers such as the App Store or Google Play (Play Store). In that case, you will encounter hundreds, if not thousands, of mobile applications from which you can freely download to your mobile devices. However, it would not be possible to download each of those applications to your device as a mobile user. You would want to download that one app that you deem is best for your needs.
App developers make it their goal to optimize mobile apps to guarantee that it exceeds both in functionality and in popularity over their competitors'. Thus, it would be best to make sure that your mobile app stands out from the rest of the competition to ensure that you get more downloads from your existing clients and general audience.
The Importance of Mobile Apps for Your Business
Here are some of the advantages and benefits that you may reap when you build and develop a mobile app for your business:
Improves Brand Accessibility

Almost everyone today uses their mobile devices to access information and make business transactions. So, apart from having a mobile website to market and promote your brand's products and services, it would be best that you supplement your marketing campaigns by building a mobile app. With more people going mobile, you can improve your brand accessibility with a mobile app. Once you satisfy customers with your mobile app, they will recommend it to other users. In doing so, you can gain an advantage over your competitors.

Helps Create Client Database

When you market your mobile app on digital distribution service providers (e.g., Google Play or the App Store), more people will know about your mobile app and, in extension, your business. Whenever a user downloads your mobile app to learn more about your brand, you can gain information about the said user. Of course, you would need to ask for their permission first before you collect their data. If they agree, you can use the information gathered to target customers through ads, give recommendations based on previous purchases, and improve your overall strategy to meet and satisfy customer expectations.

Establishes and Grows Customer Loyalty

The best way to grow customer loyalty is to develop a trusting relationship with your customers. You can do this by meeting and satisfying their expectations. Through a mobile app, you have a platform to create a quick and direct link with your customers. As you already know, mobile apps are more accessible and interactive compared to a business website. As such, gaining their trust and encouraging their loyalty becomes easier. You can further promote customer loyalty by introducing them to a reward system. For instance, they can get bonuses or discounts whenever they purchase a particular amount.

Supports Customer Service

Customer satisfaction is a vital characteristic of a successful business. Thus, you can achieve customer satisfaction by providing customer support. You can do this through your mobile app. Your customers can use your mobile app to express their opinions, suggestions, issues, and concerns about your products and services. Then, through the mobile app, you can conveniently answer their questions and resolve their complaints. Remember that the goal here is to ensure that they are satisfied with how you deal with what they have to say. With a mobile app, you improve customer engagement, which makes your brand more genuine and human.
How Can You Optimize Your Mobile App?
Below are some tips on how you can optimize your mobile app:
Design and build a mobile app that showcases your brand.

Your mobile app's aesthetics and feels should remain consistent with how your brand appeals to your customers in other mediums, including your business websites, advertisements, and the like.

Make use of attractive and inviting product images.

When a user searches for apps, you can help encourage them to click on your mobile app by placing images of what they can find in your app. So, you have to ensure that the images you use are attractive. Moreover, it should provide them with an idea of what your mobile app has to offer. It would also be best to provide them with a step-by-step process on how to use it.

Use relevant keywords and descriptions.

To optimize your mobile app, you need to use appropriate keywords in your title and description. If you do this, the digital distribution service provider can determine what your mobile app is for. Therefore, they can display your mobile app to users whenever they type in relevant keywords in the search box.

Optimize content for mobile use.

You also need to check that your mobile app's content can easily adjust to various mobile devices. These would include their respective screen sizes and resolutions. In doing so, you guarantee that your content loads quickly, and your users can easily read your text and view your graphics.

Add a welcome message whenever a user registers on your mobile app.

It would be best to be thankful to the user who downloaded your mobile application. So, when they register or sign up to your mobile app, you should give them a welcome message. Try to make them feel at ease and at the same time excited to use your application.

Pick the right category for your mobile app.

When marketing your mobile application at app stores, you should be careful in picking the right category where it should belong. Mobile app categories include Art and Design, Business, Communications, Entertainment, Education, Finance, Food and Drink, Health and Fitness, Lifestyle, Medical, Music and Audio, Photography, Shopping, Social, Sports, Travel and Local, Video Players and Editors, and many more.

Have a website or landing page.

If you have a mobile application marketed at digital distribution platforms, you should also link it to your business website's landing page. Doing so would help improve site traffic and, ultimately, increase conversions, in case you have other products or services. As such, you should also build an attractive and functional website and landing page. This would encourage them to browse through the rest of your site.

Your mobile app should provide added value to your customers.

Your customers need to use a mobile app that helps improve the way they deal with your products and services. If they download it, it should provide a more convenient way to interact with your brand.

Listen to customer feedback.

Your customers are the ones using your mobile app. As such, you should listen to their feedback to further improve and optimize your mobile app. If they post reviews or feedback in the Play Store or in the App Store, then it would be best to leave them a timely response. Moreover, if they have issues or concerns about the app's features and functionalities, you should immediately resolve them in your mobile app's next update.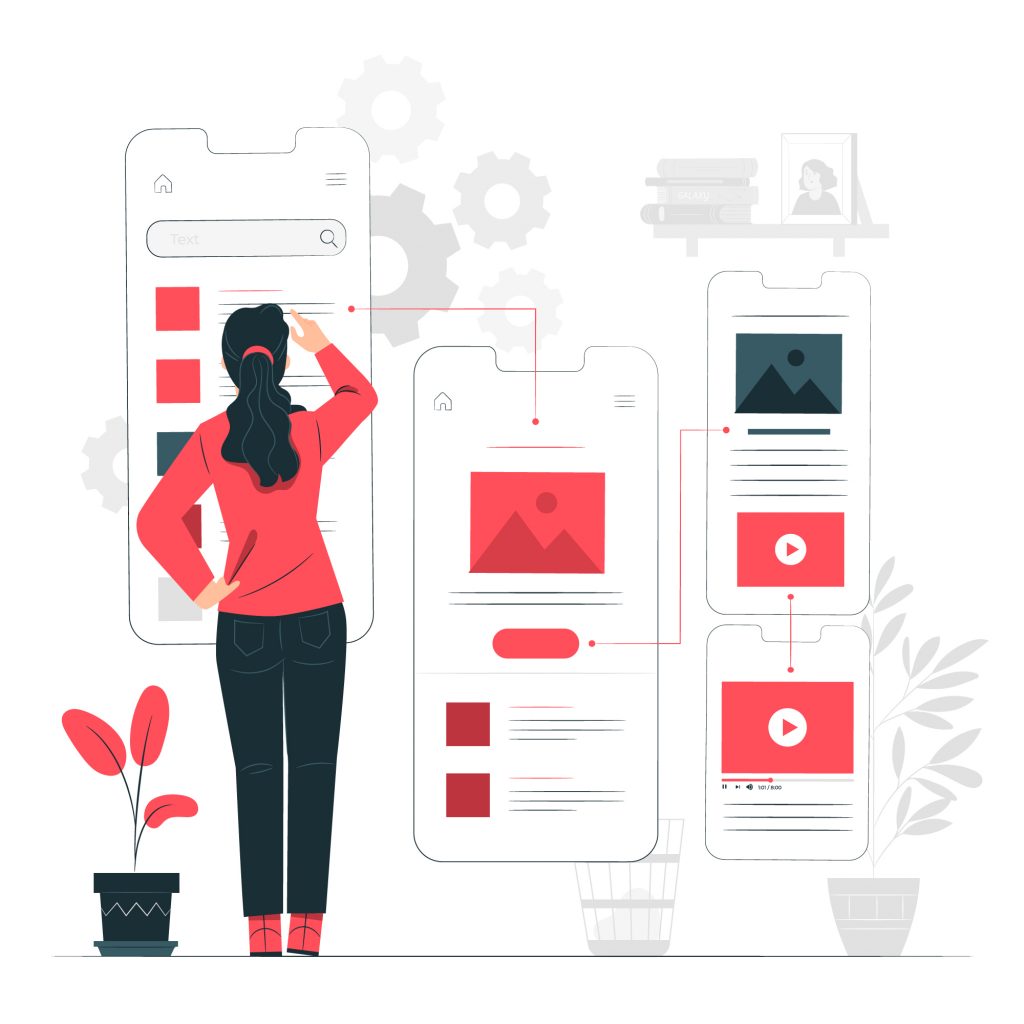 Optimize Your Mobile App with Dedicated Developers
Mobile applications are integral in achieving a positive and modern experience for your clients. So, you have to guarantee that you optimize your mobile apps to ensure that it targets your business goals, provides the best services for your market, and helps you achieve high returns on investment.
Find a dedicated web developer to help you optimize your mobile app and achieve the best results to boost your business success further!