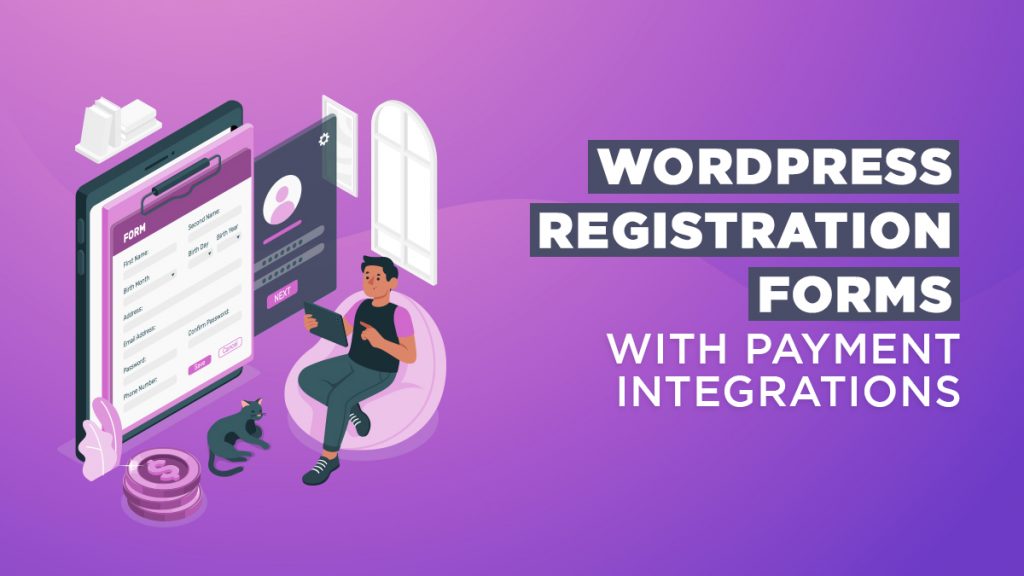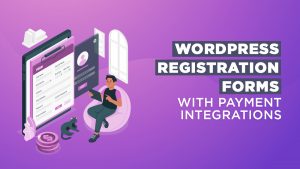 Aug 11, 2022
WordPress Registration Form with Payment Integrations
WordPress is beneficial for businesses due to its many themes and plugin features. Plus, you can set up payment-ready Registration Forms. Thus, you must know how to make WordPress Custom Registration Forms with Payment via plugins.
WordPress is a Content Management System trusted by many Internet users, or more precisely, 43.2% of all sites on the Internet. Thus, business owners can increase their digital presence with a WordPress site. The CMS has various themes and plugins to keep up with such demand. For instance, WordPress has so many excellent website themes that you can find one for almost any industry, including Restaurant Themes!
Also, WordPress is critical for a front-end Registration Form if you want people to pay for your services upfront. Plugins are critical for things like constructing Custom User Registration Forms. To make a Custom Registration Form with Payment integration, you just need to rely on the right plugin.
Why Have Payment Options on Your WordPress Website?
Naturally, eCommerce Websites or stores accept payments, and most times, you can apply plugins to give it more functionality. For instance, you can use WooCommerce, which 6,694,025 live websites are using. However, you can apply alternative methods.
So even if your WordPress site isn't a dedicated eCommerce store, you can still integrate payment options. To automate your business site's sales, you must use the right WordPress Registration Form Plugin.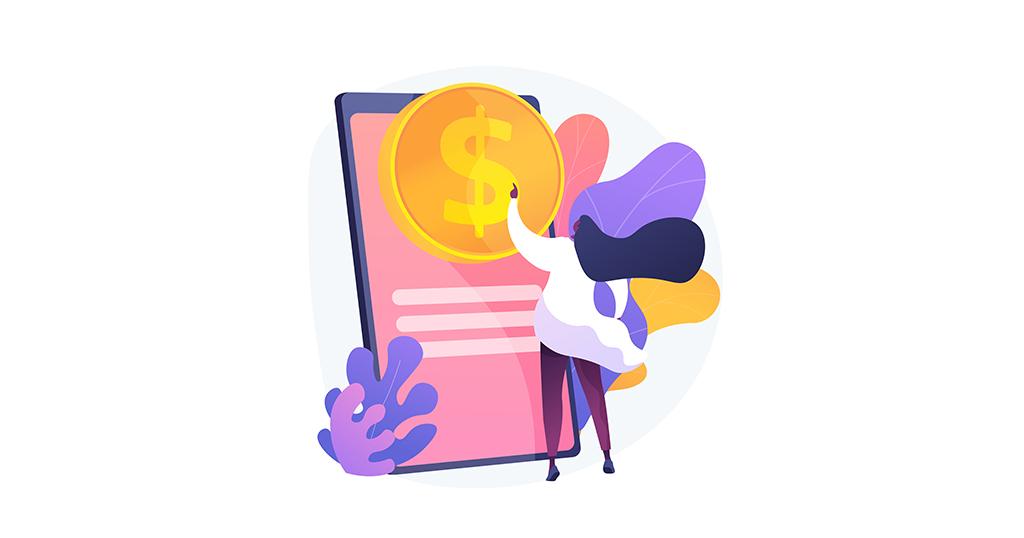 Firstly, merchant accounts allow online businesses to make payment transactions. So, companies can accept varied payment methods.
As with a Kajabi Website, you can set up payment integrations to get payments from customers as they register. Here's what you need to find in a Registration Form Plugin.
Features You Need in a Registration Form with Payment Integration
Security and Data Protection. Your site will be handling payment data such as credit card information. Thus, it's critical to use plugins that

encrypt such sensitive information

.
Accepts Various Payment Mediums. Of course, you'll need to transact with banks and PayPal. However, there are more payment portals than these two. So your plugin should accept various methods.
Has a Payment Tracking System. This feature will let you manage and track orders. You can monitor cancellations, refunds, shipments, and other changes.
Has a Checkout Page. Checkout Pages allow customers to write down payment details. Additionally, the page helps them finish their transactions.
Now, you've learned all about the hallmarks of the best Registration Forms that include payment options. So, let's look at a few great examples.
Your Registration Form, of course, can be used with Lightweight WordPress Themes. So, you can choose from a couple of plugins, such as:
WordPress' Top Plugins for Making Custom Registration Forms
Consider trying the Everest Forms plugin if you want to use Multi-step Forms. It allows you to create forms using Stripe and PayPal. Additionally, you can customize the form using various layout and template options.
Constructing the Registration Form:
Once you've installed and activated the Everest Forms Plugin, go to the left column of your WordPress admin panel. Right after activating the plugin, you'll be redirected to a welcome page which contains a link to construct a form.
However, let's say you've activated the plugin for a while and want to add a new form. To create your WordPress Registration Form, go to the left column and hover over 'Everest Forms.' This will open up a menu, and you'll want to click 'All Forms."
Next, the plugin will generate a new default form, which you can build to your liking. Fortunately, the drag-and-drop builder and Advanced Options can help you make a Custom Registration Form.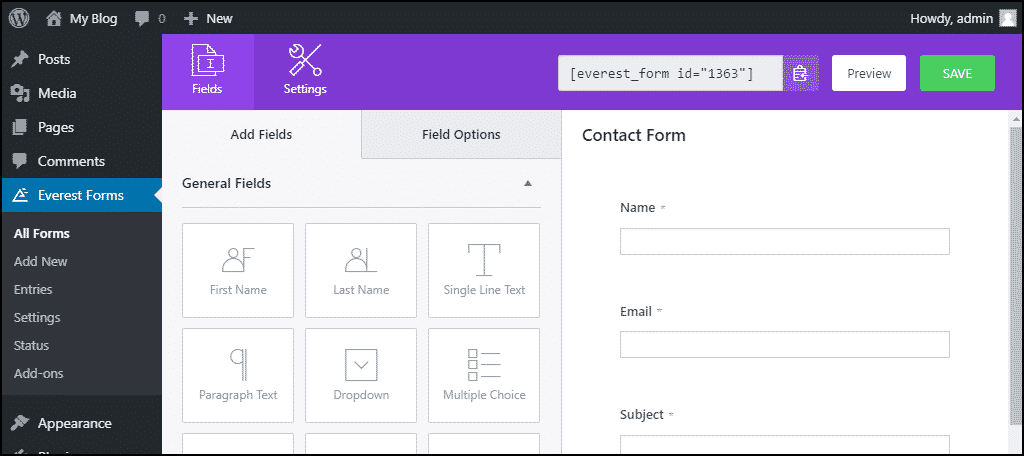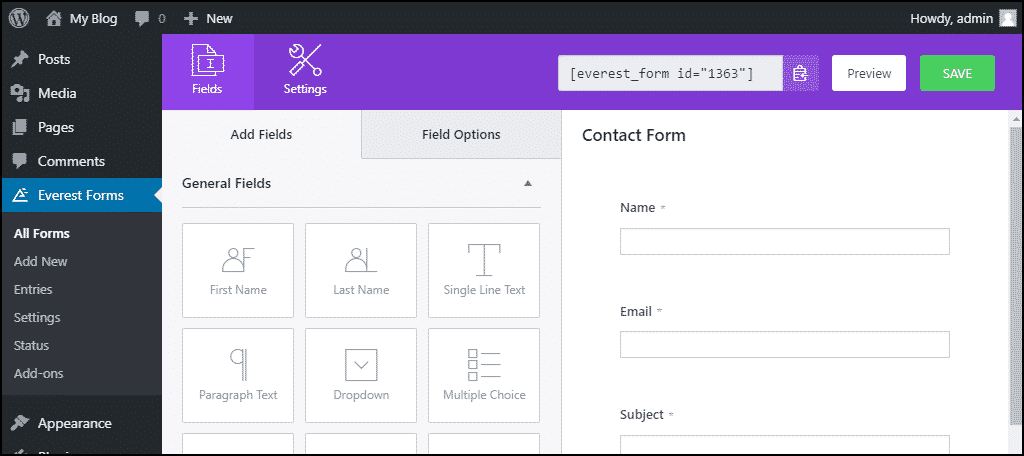 Source: GreenGeeks.
Then, you can display the form on your pages or posts via shortcode.
Forminator can add front-end Registration Forms with payment integration too! On the plus side, it's Stripe's official partner, but you can still accept customer payments with Paypal. Also, you can customize your forms as needed and create quizzes and survey polls.
Constructing the Registration Form:
First, you'll need to have Forminator installed and activated on WordPress. Alternatively, you can do so via the WPMU Dev Dashboard.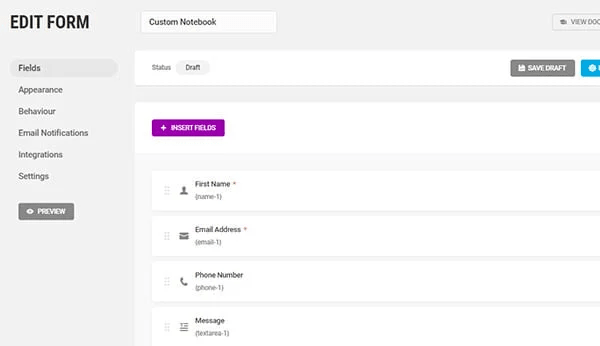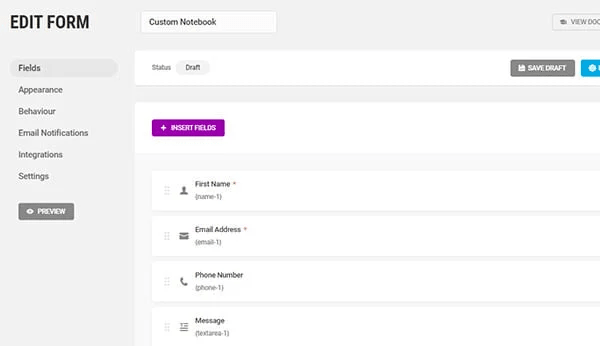 Source: WPMuDev.
So, you can then create a new form via the Forminator Plugin or Dashboard. First, you need to name the form before modifying it. Thus, you may edit, add, and even delete fields to match the image of your forms in your mind. Additionally, you can change the form via the Appearance section.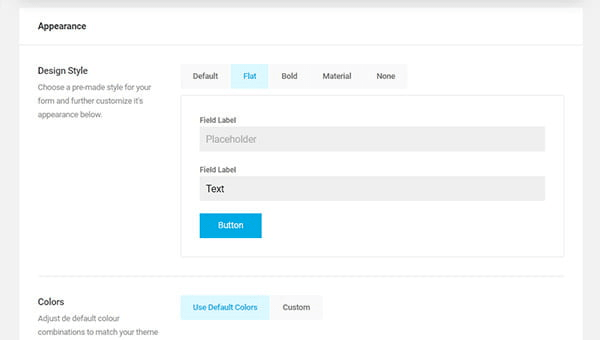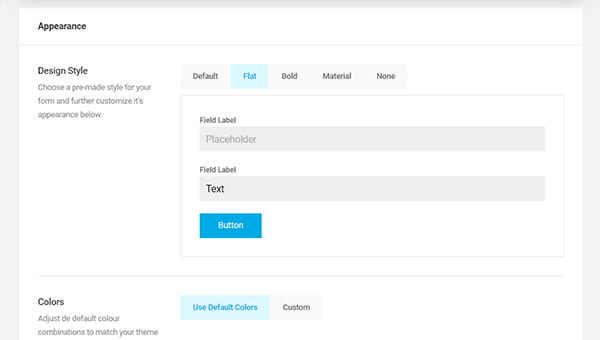 Source: WPMuDev.
As for the payments, you can integrate your payment portals, such as Stripe. Just click on the purple 'Insert Fields' button, then select the desired payment method. Additionally, you can configure Stripe or PayPal via Payments Settings.
Just remember that you can only choose one method. Also, you can set the payment amount via the portal's field settings.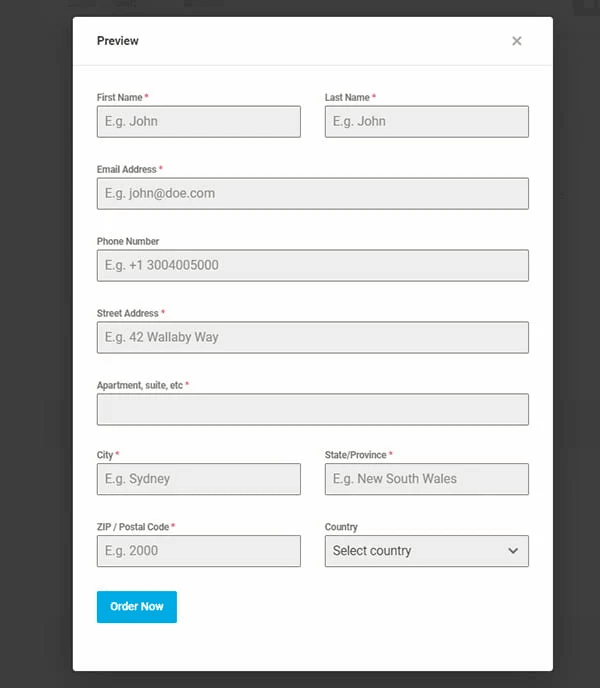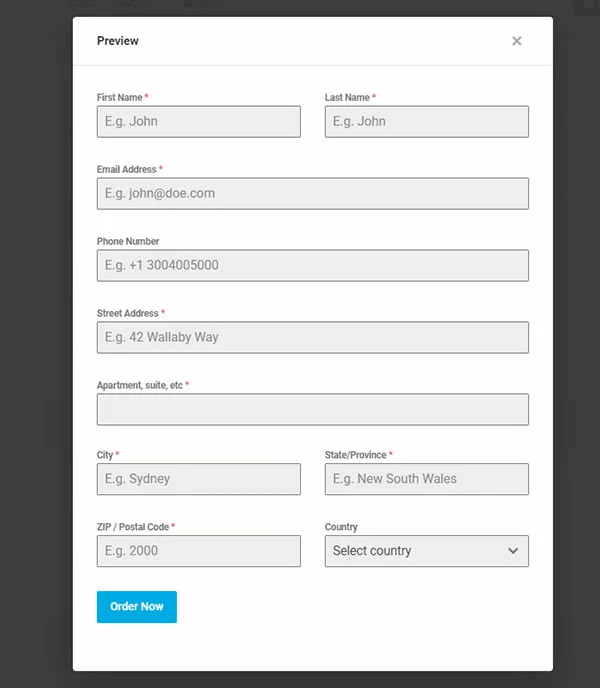 Source: WPMuDev.
Once everything's in order, you can publish the form with a shortcode on the necessary page(s).
RegistrationMagic is a drag-and-drop form builder that's perfect for creating forms. You can use a handful of styles and layout options to customize your Registration Forms, then include additional attachments. It even allows you to see data about users gained from the registration process!
Constructing the Registration Form:
Once your RegistrationMagic plugin has been activated, you can start on a new form. You can name it before you add and edit fields. It's worth noting that you must label one field before adding the next.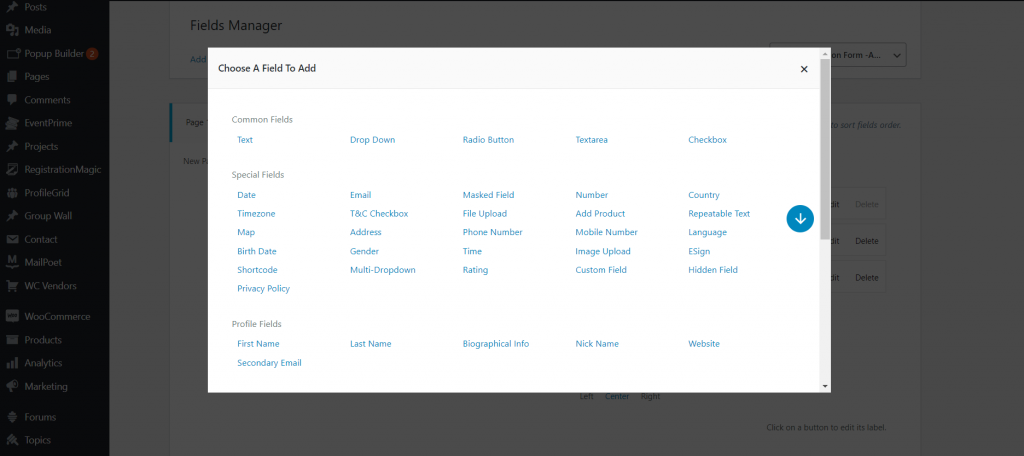 Source: RegistrationMagic.
Also, one more thing to remember: among the many fields, the email field is mandatory and can't be removed from the form. So, you can tie a Contact Form into your Email Marketing efforts.
In addition, you can add text, images, buttons, and more. One great advantage of the plugin is that you can create either single- or multi-page forms.
Once the form is ready, you can paste its shortcode on the desired page.
WPForms has excellent customization tools for creating forms with Stripe and PayPal integration. Like with RegistrationMagic, it's a drag-and-drop builder. Also, as with Everest Forms, it can create Multi-Page Forms. With it, you can create customized Registration Forms for your site.
Constructing the Registration Form:
As with other plugins, WPForms should be installed and activated on your WordPress site before you start creating a Registration Form with Payment integrations.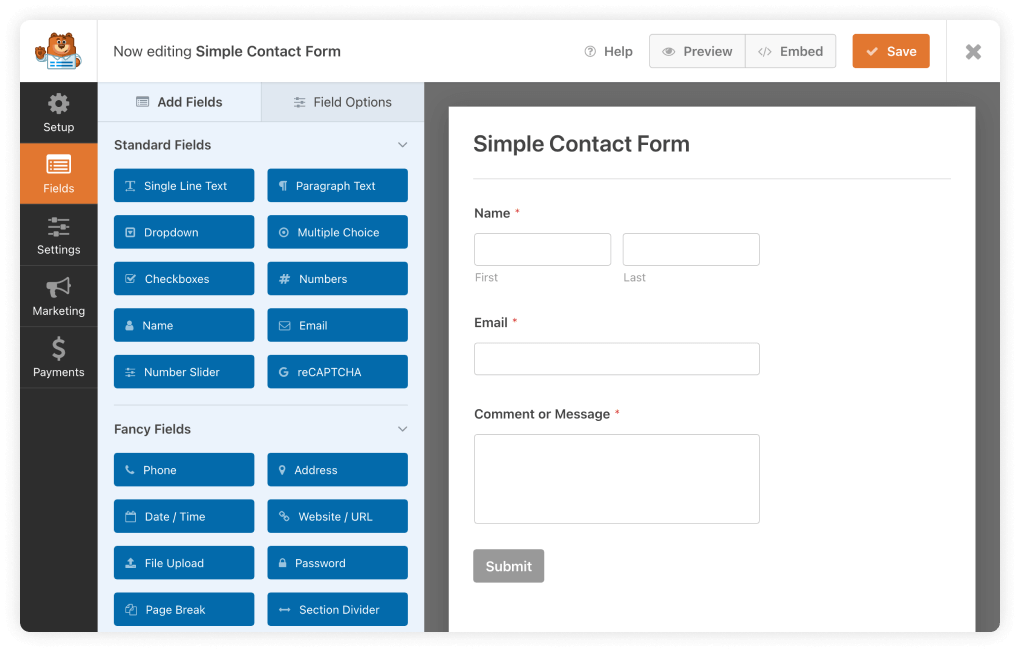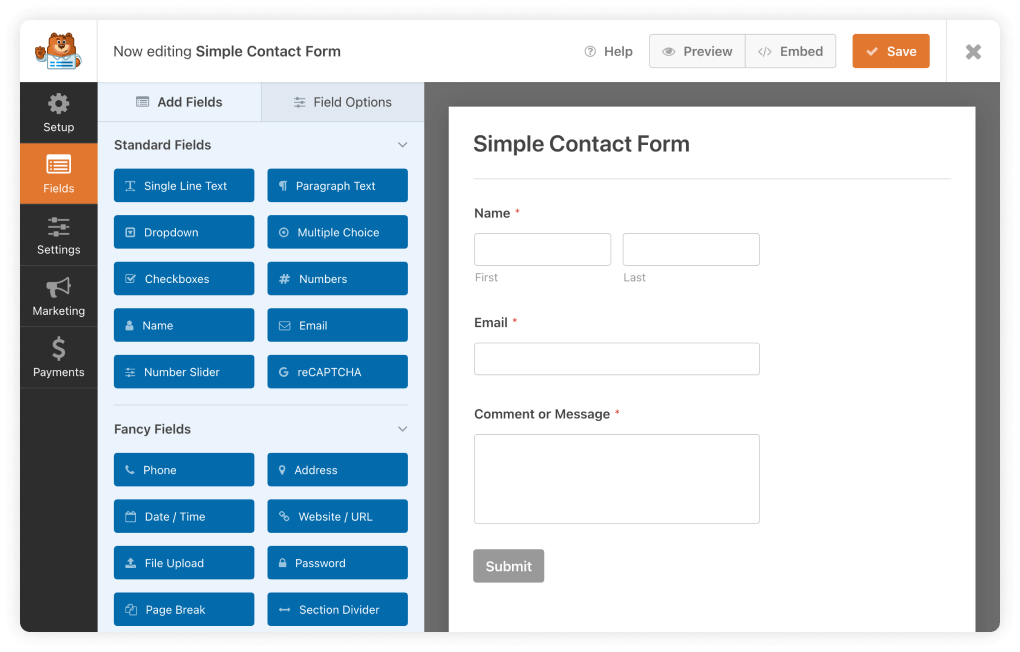 Source: WPForms.
So, when adding a new form, naming it is optional. Also, you can either use a blank template or pre-built form templates to spruce things up. After that, you can start working on the fields, which you can drag and drop into your form. Thus, you can edit and delete form fields as needed.
To display your forms, you can manually embed them into the desired page or use an embed wizard.
Bonus: User Registration
This particular plugin helps you make a Registration Form. After all, it has Stripe and PayPal add-ons, meaning that customers can confidently make payments. So, you can build the form to your liking and perhaps even add a survey or poll.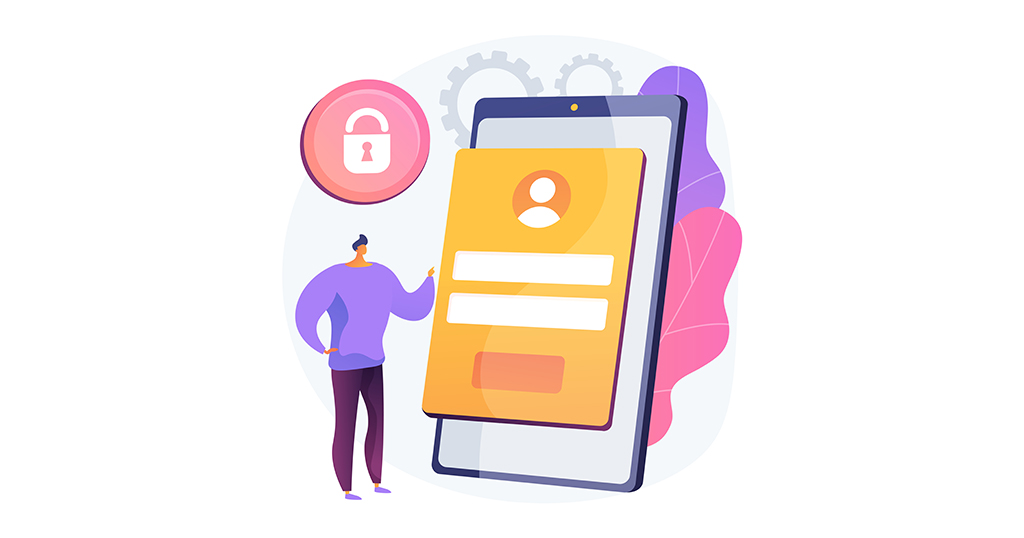 And that's it for Creating Custom WordPress Registration Forms with Payment Options!
Forms help sell products or services on your site. It's an excellent way to automate sales via the website, and it's simple enough. You can already start selling by creating a form and attaching a payment field!
But, many businesses want their website elements to match their branding. Thus, you must use plugins with built-in features that can customize the form while being secure.
Your business will progress further with a Custom Registration Form with Payment on the WordPress Dashboard. So, consider employing WordPress Web Developers that can create the perfect form for your website!