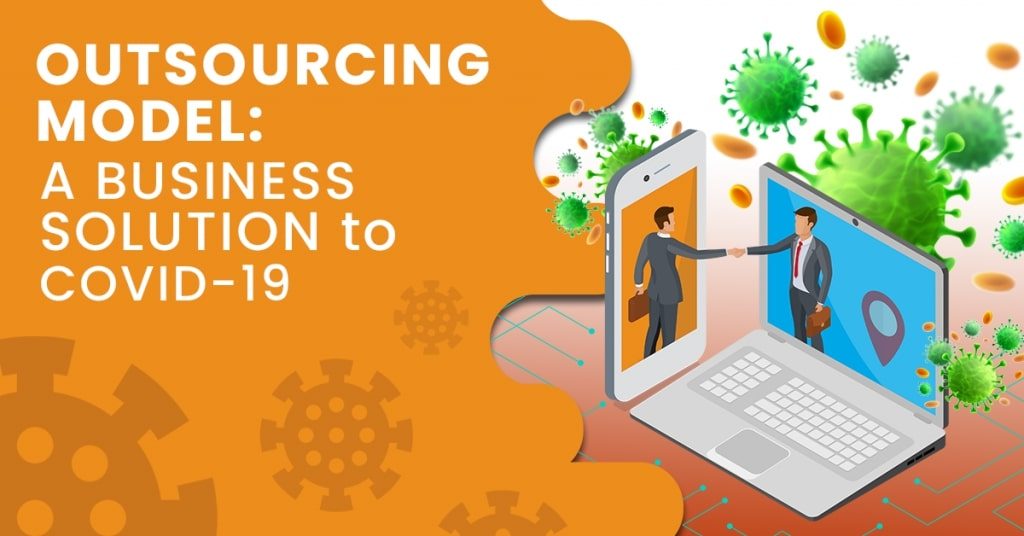 Mar 19, 2020
Outsourcing Model: A Business Solution To COVID-19
In response to the COVID-19 pandemic, government and business enterprises must answer continuity challenges. When a business continuity plan is yet to be put in place, companies resort to remote work (outsourcing model) prematurely. In fact, Runningremote.com is holding a free charity online event called Remote AID 2020 to help CEOs, managers, and employees get through COVID-19 remote work challenges.
As such, four management phases will happen in the inevitable sequence to a company when extreme conditions force employees to work from home:
Phase #1 (1 month): What do we do now?
1) Management and the ICT department need to immediately meet together and collaborate quickly. They must understand better what the current remote working paradigm in place in their organization can do and cannot.
2) Determine how much of the workforce can work from home and establish policies on how to make the whole work-from-home or outsourcing model work.
Phase #2 (2-4 months): Let's try and assess if this works.
Once the remote workers have the technology and equipment to perform their tasks, management must now face the challenge. The question remains: How do we fine-tune the performance of these remote workers?
Using company-approved collaboration tools would need to be implemented professionally. Examples are video conferences or team calls in the morning, reporting and spot checks, etc.
The mindset is now different. It is not a "We can use this technology" but a "to keep the company running and avoid losing our jobs." Due to COVID-19, infrastructure companies like Google have stepped up to offer ways to make their tools even more useful for teams following the outsourcing model.
Phase #3 (4-6 months): Well, this looks promising.
Once the whole COVID-19 pandemic has passed, everyone is ready to work at the office again. Management can see now that remote work (outsourcing model) is possible. Within a few weeks and months, the company has established policies and procedures that are currently in place. Collaboration tools are tested to be very useful, and the remote work model does not hinder the performance of the staff.
With business processes in place and the bumps in adoption ironed out, there will be an opportunity for management. Perhaps several employees might request to do work-from-home instead of the regular setup.
Phase #4 (Beyond six months): I'm sure we can adopt this.
When the top-level management realizes that remote work can indeed be a viable model, here are some questions they may raise:
1) Why should we pay for all that office space and other operating expenses if we have an option to cut them?
2) Do we still need to hire people locally to do the work, or can the jobs be outsourced?
3) If the outsourcing model is again like doing remote work for our existing employees, what are the pros and cons?
4) Other countries like the Philippines offer lower labor costs compared to locally-hired people. Should we start outsourcing?
Outsourcing as a solution and a future model
To conclude, the outcome of all these scenarios is that all psychological, technical, business processes and even HR barriers that hinder the remote work model will be broken. In the longer term, several businesses will grab this opportunity to adopt an outsourcing model especially in the tech industry which will mostly hire dedicated web development teams with countries like the Philippines to cope up with financial burdens and business continuity. Hence, there will be a need for cost-cutting responses to this pressure, and outsourcing to the Philippines can be the best option for your business. This scenario is just one of the effects of the COVID-19 pandemic, and there will be many others.