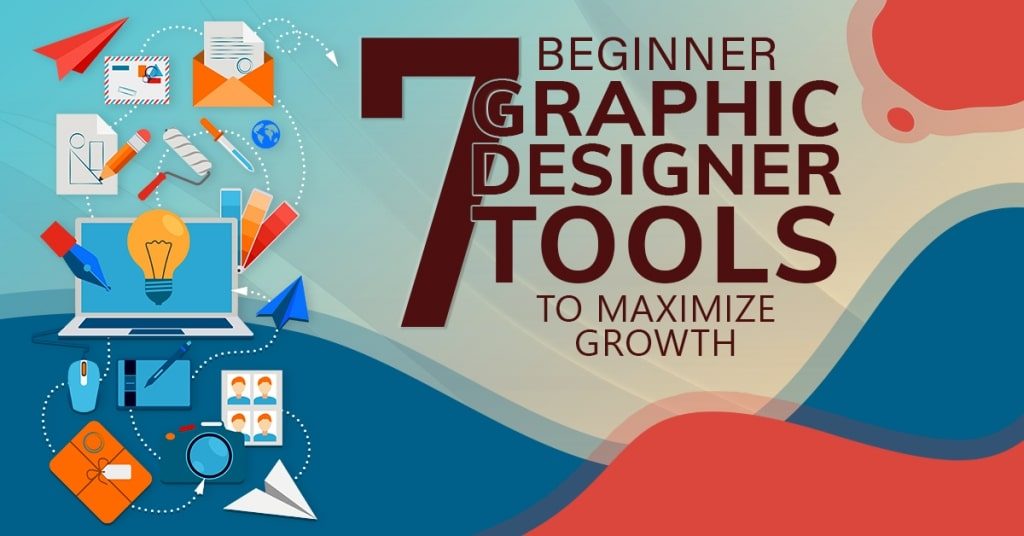 Dec 5, 2019
7 Beginner Graphic Designer Tools To Maximize Growth
Every great graphic designer was once a beginner. The high quality work these professional artists produce today is undoubtedly the result of investing hours and hours into their craft. In fact, graphic design is most important in businesses, especially if you're planning to implement a holiday marketing strategy.
So without further ado, here are the best tools for graphic design beginners:
Behance
Behance is one of the first social media sites for artists—regardless of their field. In reality, it's growing into a community of artists who never leave the site without even the slightest bit of inspiration. As beginners who are looking to jumpstart their careers with something unique, many artists tend to look away from a professional's work. However, forcing yourself to come up with absolutely distinctive concepts can sometimes leave you empty-handed. Instead, don't shy away from the rest of the community and start embracing inspiration when it comes. Consider them fuel for your creativity. Plus, it's a great way to stay up to date on the latest design trends.
Coolors.co
With Coolors, beginner graphic designers can generate fresh, new color palettes for each one of their projects. Furthermore, it provides users with various additional features. For example, you can enable "monochromatic mode" to only get the same color in varying tones. When you're satisfied with a few colors but want to continue looking for ones that better complement it, simply lock the colors of your choice in place. This will give you the ability to easily generate more colors that can match your existing color palette. As a bonus, you can also easily adjust the brightness and saturation of a particular color to fit the rest of them. As a bonus, besides its website and ios app, you can also install Coolors as an Adobe Photoshop add-on.
Not only is it well-liked with designers, both Canva's free and premium versions are useful for businesses and non-designers as well. It's known for helping you create banners, illustrations, and announcements or greetings for your social media accounts. With an easy-to-use drag-and-drop interface, you'll be able to learn to navigate through its features in no time. It also speeds up the design process with its wide variety of pre-sized social media templates for its users. With Canva, your custom projects will always be the perfect middle ground of professional and personalized. 
VistaCreate
If you are starting out your designer journey, VistaCreate can serve you as an educational launchpad as well as a practical sandbox no matter what you are tasked with. This world-recognized design software so far helps millions of people, including beginner designers and non-designers; basically, it enables everyone to build professional visuals, with all the design consistency aspects in mind. This software offers anyone tons of pre-made designs for social media posts, business cards, logos, Youtube covers, infographics and more. The included designs come packaged with multiple concept variations and a powerful editing dashboard that you can use to change the color scheme, background, and further manipulate any type of design element. Animations, videos, images, music and other objects are there for you to improve your designs.
Adobe Creative Cloud
When you invest in Adobe's Creative Cloud package, you're enhancing your skills in some of the most popular tools in the industry. More specifically, graphic designers work with Adobe Illustrator (AI) and Adobe Photoshop (PS) to manipulate vectors and images.
Use Photoshop to enhance an image's brightness, saturation, and color hues. You can also make other adjustments as simple or as dramatic as you want to alter the image's overall mood. It's considered to be the industry's standard as it's the most popular raster editing program. In fact, its reach is so widespread that even people from outside the community use it in their day to day language as an alternative word for "edited."
On the other hand, AI works best for artists looking to create icons, logos, and other customized trademarks. As opposed to the typical raster file—which are more commonly used by other image editing programs—AI uses vector files that won't compromise the image's quality regardless of its size. However, when you first start working with AI, you're more likely to encounter somewhat of a steeper learning curve. But once you master it, it's guaranteed to provide you more advantages than you'd ever expect.
Laptop or Computer
In addition to all your programs, as a beginner graphic designer, you also have to consider your equipment. For instance, if you prefer working on the go, a laptop is typically the better choice for you.  However, if you have the right office space and prefer working with a dual monitor setup, then you're better off getting a desktop computer.
Drawing Tablet
It's always possible to create stunning images for offline use or when publishing for the web using a simple mouse. However, this can be a pleasant surprise for artists who prefer drawing by hand. They'll be able to use a drawing tablet to maximize their potential by mimicking hand strokes. Using a drawing tablet gives beginner graphic artists the ability to emulate traditional drawing methods and combine it with modern concepts like layers.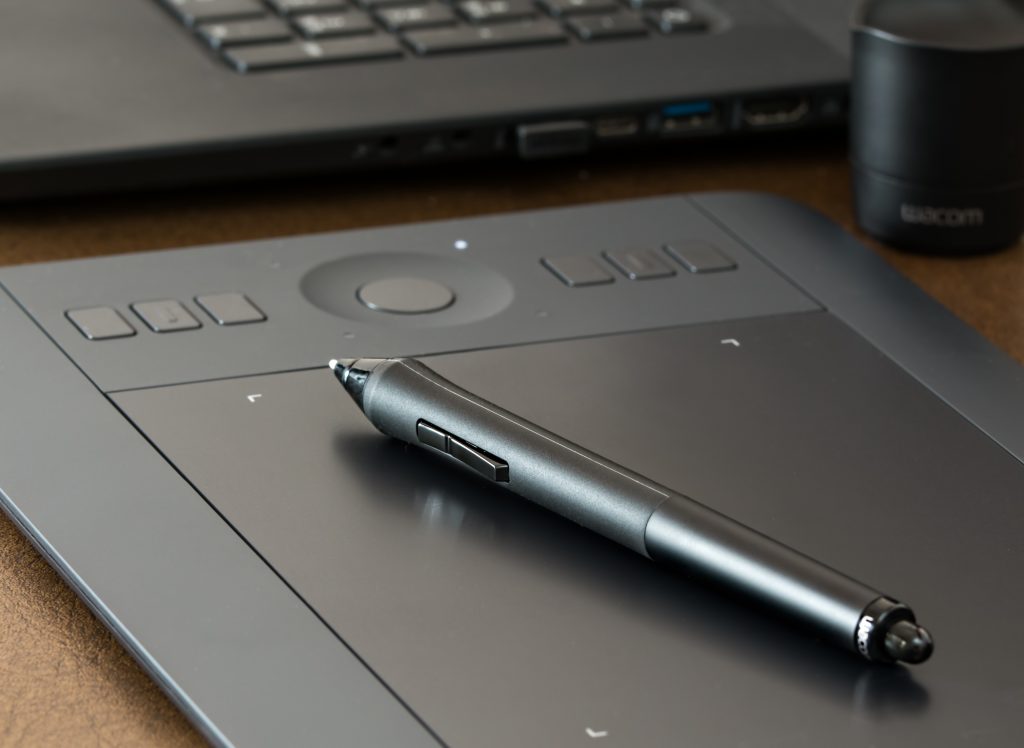 Source: pexels.com
What Tools Would You Use As A Beginner Graphic Designer?
Some argue that a Filipino graphic designer is only as great as his or her tools. However, others counter that it's your skill level that truly makes a difference—regardless of your tools. In the end, it all boils down to meeting halfway. Having the right tools may give you an advantage, but it's the time you invest in mastering how to use these tools that produces the best results. Tell us what graphic design tools you use in the comments below!