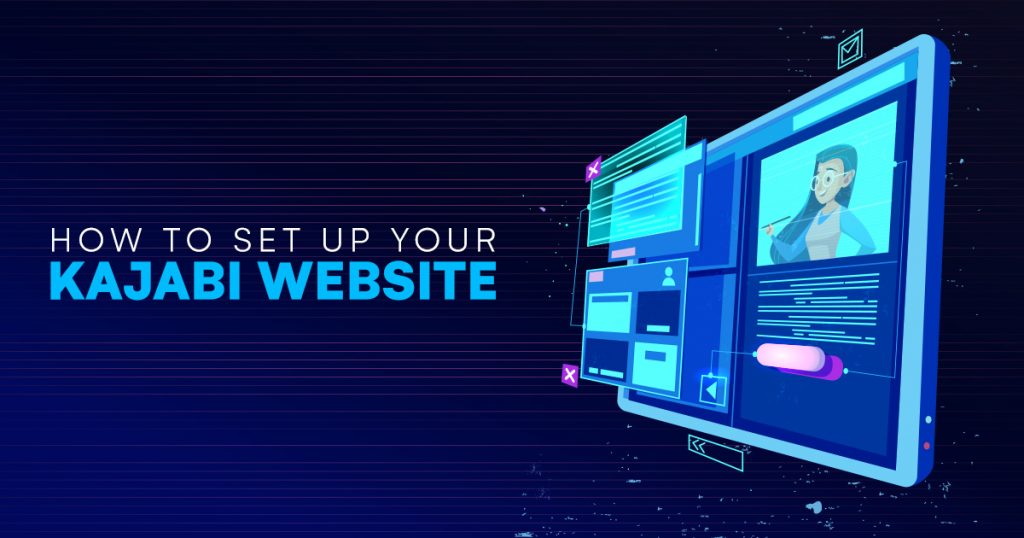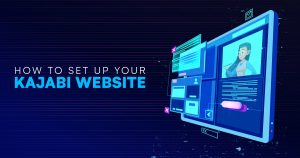 Aug 18, 2021
How to Set Up Your Kajabi Website
Building a functional and engaging website is integral for entrepreneurs to enhance their online presence. Kajabi is a new website platform that can help you build your business website.  Let's set up a Kajabi website and discuss the features and benefits you get when using the platform.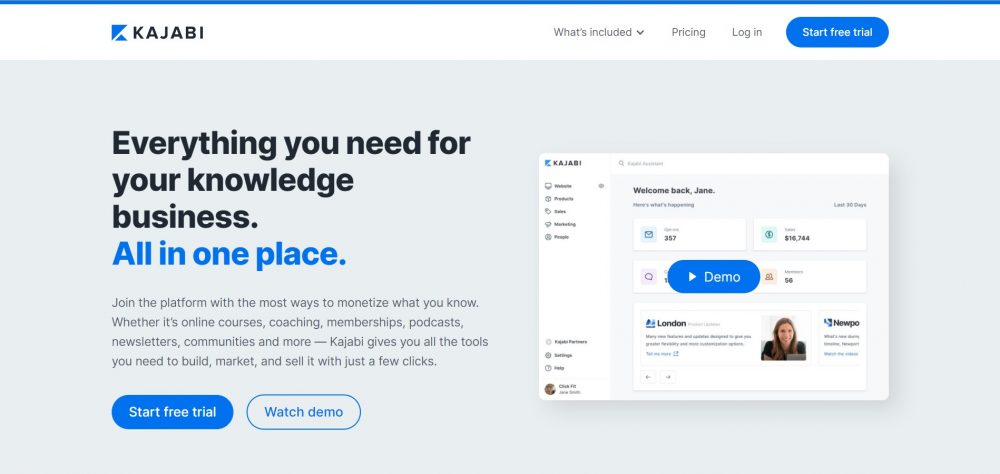 Image Source: Kajabi
What should I know about Kajabi?
Kajabi is a cloud-based content marketing platform that allows users to sell their online courses. If you are a digital entrepreneur or an influencer, or if you own a small business, then you can use Kajabi's customizable templates to create, promote, and sell compelling content in the form of coaching programs or classes.
With Kajabi, you can quickly establish your online presence. When building a business website, you will need to consider several things. First, you need to make sure that you have optimized your content for maximum impact. After that, you have to make sure that your website is aesthetically pleasing and appealing to your target market. Then, it would be best if you also crafted online advertising and marketing strategies in promoting your brand's products and services.
But what happens if you do not have enough skills to create a functional website that reflects your company's visions and goals? What if you do not know much about web design and development? What happens if you are not successful enough to design and implement a marketing campaign?
Thankfully, we have Kajabi to help you with that!
What does Kajabi have to offer?
Here are some of the benefits you get when using Kajabi:
You can create your own Kajabi website.

With Kajabi, you can create your own website and store all your courses and other relevant information. Because businesses differ in terms of vision, goals, and target market, you can create a Kajabi website that reflects the feel and appearance of your business. Kajabi offers several ready-to-use and customizable templates for you to choose from to provide your users with a modern and engaging website experience. Moreover, Kajabi also allows you to edit your Kajabi website's text colors, font styles and sizes. You can also choose to add animations, images, or videos that would further engage your site visitors.

You get access to lead generation and product launching tools.

Kajabi highlights the vital importance of marketing on one's business. Thus, with Kajabi, users can use particular lead generation and other product launching tools to streamline their business activities and online operations. Moreover, Kajabi also knows the importance of SEO in boosting an online business website. As such, if you create a Kajabi website, you can use its search engine operation features to improve your overall web and SEO performance. Kajabi also provides its users with other marketing tools, including blogs, membership websites, and analytics.

You no longer need third-party tools.

Kajabi was made especially for business owners who do not possess enough technical skills to build their websites. As such, if you create a Kajabi website, you no longer have to employ and integrate various plugins and other third-party tools to your site. Kajabi also offers built-in features such as email marketing tools that allow users to send out optimized emails and one-time broadcasts, autoresponder sequences, and list segmentation, to name a few. It also has sales funnel software that can help improve customer sales. It also has a community platform to interact with other Kajabi users and learn from each other.
How to Set Up Your Kajabi Website
Getting Started
After creating a Kajabi account, click on the "Settings" button located on the lower-left corner of your admin dashboard.

Click on "Payment Integrations" to set up your payment gateway, which would make it easier for you to sell your digital products.

You also need to establish this payment gateway for you to set up your domain. Just click on the "Domain" button under the "Settings" tab.

After setting your domain, you should also fill out your marketing settings for your Kajabi website, which includes your business name and your physical business address. To do this, click on the "Settings" then  "Marketing Settings" button.

Then fill out your site details to customize the information, homepage, and SEO settings of your site. Here, you can add your company logo, adjust your colors, and many more. Just click on "Settings" and hit the "Site Details" button to do this.
Email Marketing
On your admin dashboard, click on the "Marketing" tab and click on "Email Campaigns."
You can choose to create an "Email Broadcast," which would allow you to send a single email to promote your product, share news, or stay connected with your customers.

You can also choose to create an "Email Sequence," which would help you send a series of emails.
After choosing the type of email, you can choose from provided email templates to set up the appearance of your email. Of course, you can also create an email from scratch by adding pictures, adjusting fonts, adding different blocks, and such.

Select the people whom you would like to send your email from your email marketing list. You can easily import this into Kajabi and then segment these audiences. With that, you are assured that the right people get the right messages.
Are you ready for Kajabi?
You now possess the necessary knowledge in creating a Kajabi website. You can now start creating your digital products and selling them to your target audience. If you need any assistance in developing and improving your business website, immediately seek help from a web design and development company from the Philippines to further enhance your online presence!
Do you have more questions and concerns about building a Kajabi website? Please feel free to share them in the comments section below!