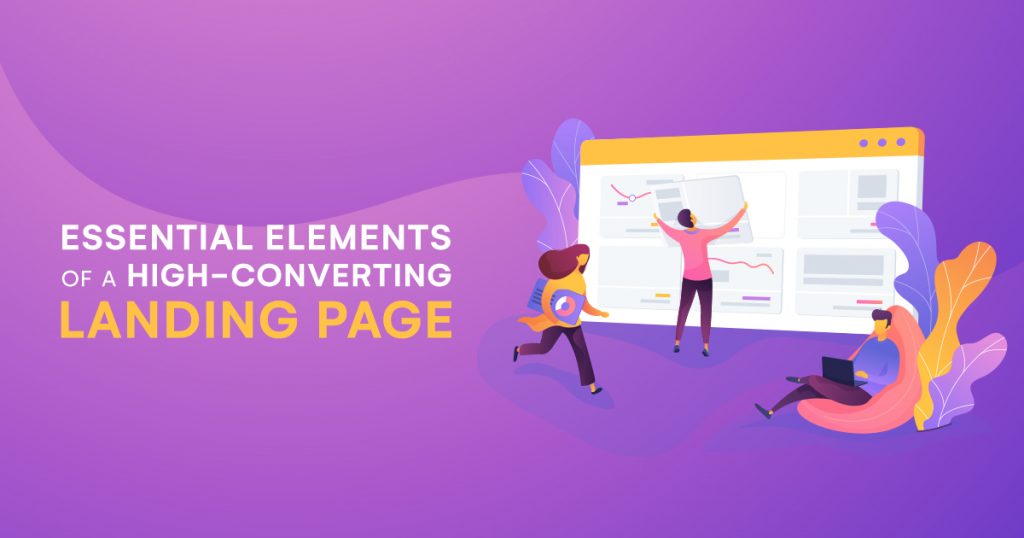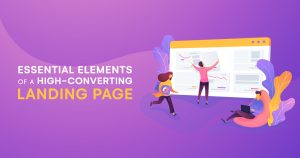 Aug 19, 2021
Essential Elements of a High-Converting Landing Page
We build a business website because we want to expand brand awareness among our target market. However, these business websites provide several products, services, and offers for clients on several web pages that site visitors may get distracted from the goal of converting. On the other hand, if you have a website with only one page in the form of a landing page, you can keep your site visitors focused on specific campaigns. In doing so, you increase the chances of site visitors converting to actual paying customers. Let us explore in this article the five essential elements to ensure a high-converting landing page.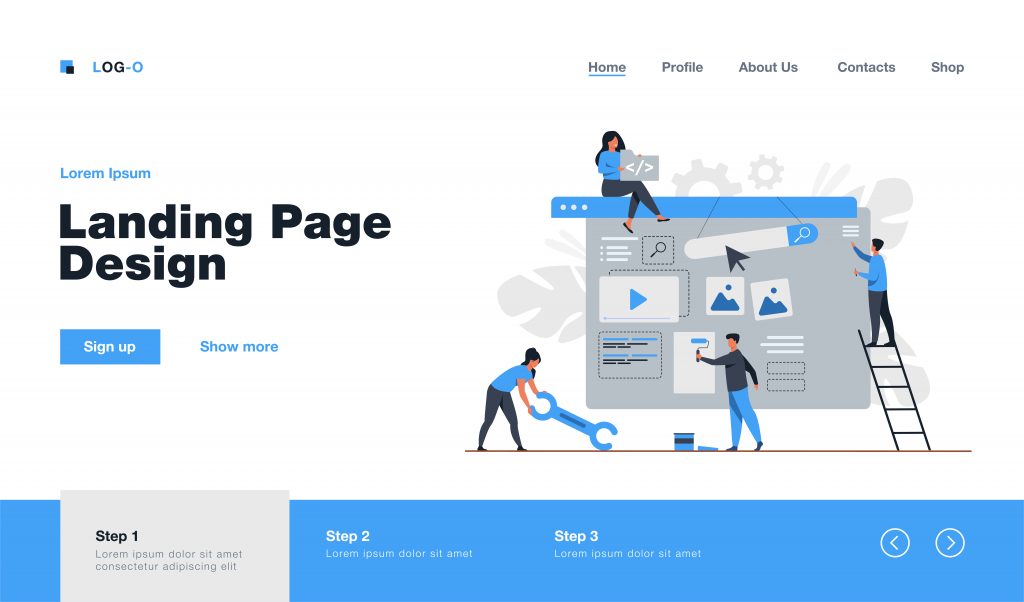 Image Source: Freepik
Essential Elements of a High-Converting Landing Page
A landing page is one of the pages on your website that offers information about your business in exchange for a site user's contact information.
Ideally, a landing page should only focus on one conversion goal, a site visitor action that you want to get out of your landing page. These actions may include generating leads, increasing clicks, subscribing to your newsletter, or purchasing your products. So, before you start creating your landing page, you should have a clear idea of its respective conversion goal.
Here are the five essential elements that you should include when designing and developing a high-converting landing page:
ONE: Unique Selling Proposition
In whatever industry your business may belong to, you will always face several competitors vying for the attention of your target audience. Therefore, it is integral that you have a unique selling proposition (USP) that would show your potential clients that you are the company they are looking for. Because of your USP, you can set yourself apart from your competitors, increasing the chance of a customer choosing your business. So, it would be best that you not only broadcast yourself in the market. Make sure that you stand out among the crowd!
As such, you should design and build a landing page that immediately gets to the point. You can do this by describing the specific benefit that your site visitor will get if they chose your product or service. More specifically, your USP should include the main headline, a supporting headline, and a closing argument.
The Main Headline

Your main headline is the first thing your site visitors will see as soon as they reach your landing page. Therefore, it would be best to create a main headline that is clear, short, and impactful. Never forget what they always say: you should know how to KISS—keep it short and simple.

The Supporting Headline

When it comes to your supporting headline, it can be a continuation of your main headline. However, you can also choose to extend the message in your main headline by adding a persuasive layer. If you do this, you can further encourage your site visitor to browse longer through your landing page.

The Closing Argument

Of course, you need to reassure your site visitor that they are making the right decision to choose your business. This is what your closing argument is for. You can do this by posting impactful and compelling content with a clear call-to-action (CTA) at the end to tie up what you have been proposing the whole time.
To further optimize your unique selling proposition, make sure that you use the right keywords. It would be best to coordinate with an SEO expert who knows how to conduct keyword research so you can start creating compelling content!
TWO: Hero Shot
The next thing that helps ensure a high-converting landing page is a hero shot. The hero shot is a visual representation of what your business has to offer to your site visitors and potential clients. So, make sure that the image or video you choose best explains what your products and services are all about.
Aside from that, the hero shot should also contain and tell a story. By integrating a human side through an image that tells a story, your site visitor can better resonate with what your landing page is talking about.
The primary purpose of your hero shot is to help your site visitors visualize what it would be like if they are using your products or services.
Tip: It would be best to hire a dedicated web designer who can effectively layout the elements on your page to guarantee that they blend well together and achieve your goals.
THREE: Features and Benefits
Now that you have caught your site visitor's attention, the next thing to present to them is the features provided by your products and services. You can give more answers to whatever questions your site visitor may have in mind after reading your unique selling proposition and seeing your hero shot about your offerings in the features section.
So, when talking about the features of your products and services, try to emphasize the benefits that they provide. As such, the features of your products and services will describe what they can do. Meanwhile, the benefits will inform about the value that they can offer. Thus, the main goal of this high-converting landing page element is to show your site visitors what they can benefit from your products and services.
Additionally, when writing the features of your products or services, make sure that you use bullet points and keywords. Always think that your site visitor does not have the luxury of time to read lengthy descriptions. You don't want to lose a potential client just because they found your landing page too wordy, right?
FOUR: Social Proof
Another way to strengthen your landing page is to add credibility to your products and services. You can do this by placing social proof, including product reviews and expert testimonials. Providing social proof is one of the most potent ways to help encourage your site visitors to choose your business.
With your social proof, you can show your site visitors that people have already purchased and used your products and services. It is also a great way to show your potential clients how your existing customers are satisfied with your offerings. When your site visitors see that others have previously chosen your business, they are more likely to choose your business as well.
Aside from customer reviews and expert testimonials, you can also show how many customers you have to date. If you have awards from reputable organizations, then you can display them, too. Your awards would show your site visitors that you are established and recognized for what you do. It would also be best to place trust seals to show that your company upholds information security.
FIVE: Call-to-Action
Your landing page's call-to-action (CTA) is one of the factors that make your conversion goal a reality. Usually, CTAs are displayed as a button on a clickthrough page. They may also be part of a lead generation form. Common CTA buttons include those that use "Click Here" or "Submit". However, you should avoid using these as they are considered poorly-crafted CTAs.
Instead, create a CTA that connects with your unique selling proposition. Your CTA should also tell what the site visitor will get when they choose to click on it. So, think of a clear, catchy, and clever CTA that stands out on your page and guarantees those clicks!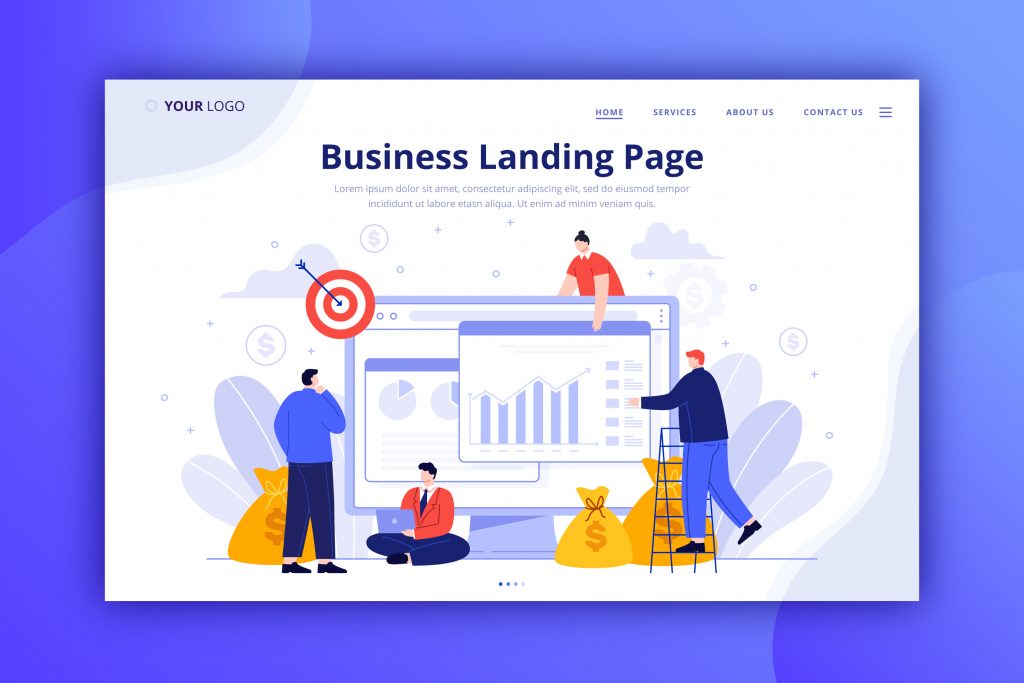 Image Source: Freepik
Ready to Build Your High-Converting Landing Page?
You are now equipped with the knowledge on which essential elements you should include when building your landing pages. So, make use of these tips so you can strengthen your landing page and realize your conversion goals!
Need a high-converting landing page for your brand's products and services? Our landing page development services can surely help convert your site visitors into customers. Let our web designers and web developers customize your site or add another page for an enhanced online presence now!