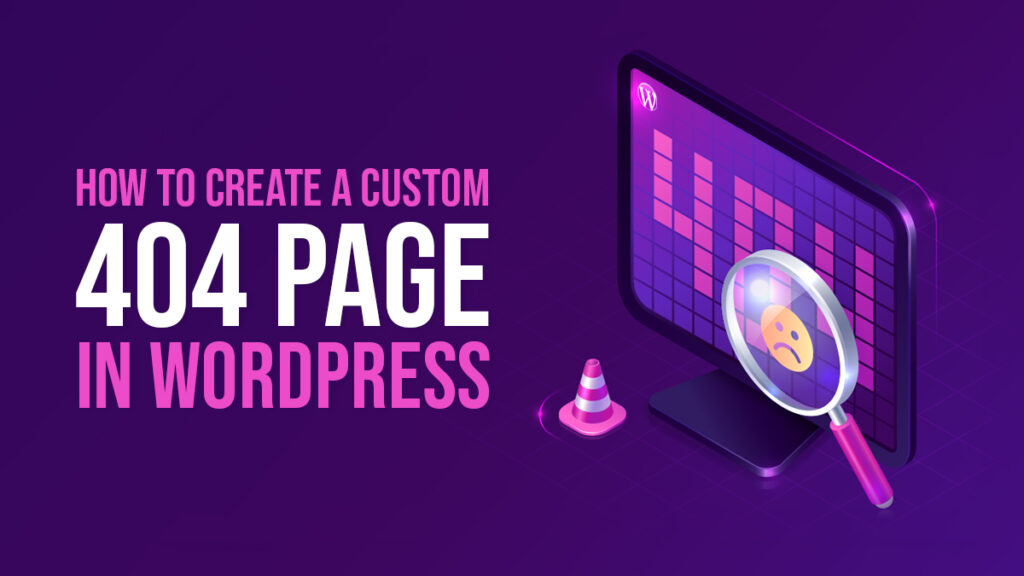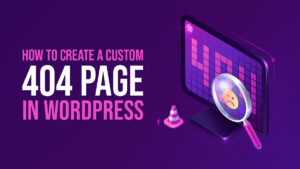 Nov 17, 2022
How To Create A Custom 404 Page In WordPress
A website that's slow, has broken links, or otherwise obstructs the user journey can't keep visitor attention for long. 404 Pages can cause confusion and disappointment and ruin a visitor's User Experience. Fortunately, Customized Error Pages can add some fun to the situation. So, website owners need to know how to create a Custom 404 Error Page for their WordPress Site.
Every website owner's dream is to have their website running smoothly, with no loading delays and broken links. But, some website issues are unavoidable, such as pages that no longer exist on your site.
404 Pages, in particular, drive away as many as 73.72% of visitors from your site. The worst part is that some visitors bounce away, never to return. The best way to avoid this situation is to personalize your Error Pages, making them more helpful to visitors.
It would be unfortunate if a user reaches a dead end on your website. But a custom page with a healthy dose of humor can guide the user back to available pages.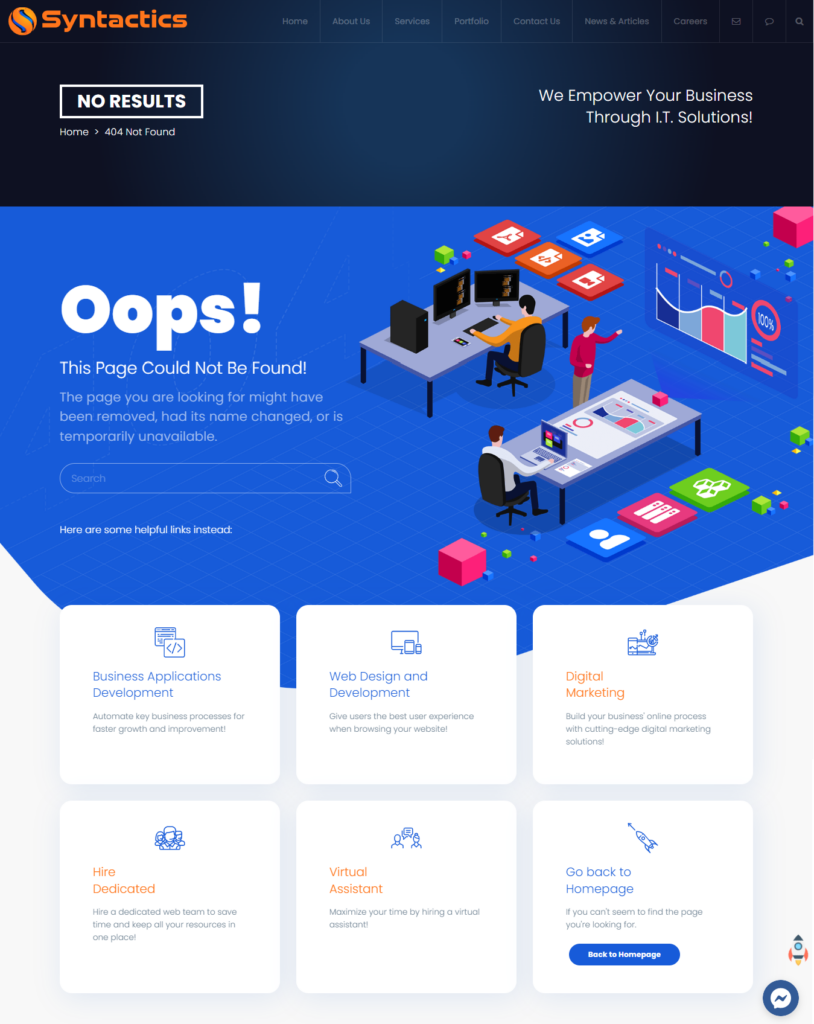 404 Pages: A Necessary Website Browsing Component
Website servers put up 404 Error Pages when a searcher reaches a page that no longer exists. They go by many names, and you might have seen these variations:
404;
404 Error;
404 Not Found;
HTTP 404; and
Page Not Found.
These headings mark the page that tells you the page you want is unavailable. In addition, they occur as a result of these scenarios:
A user misspells a domain's URL;
A user clicks an old or broken link;
Visitors don't have permission to access the site;
The page exists, but it's been moved, renamed, or deleted, and there is no URL redirection for the old backlinks;
The website is down or under maintenance; or,
A site crash has occurred.
These can be a significant blockage in your visitor's UX. Also, the default '404 Not Found Page' is generic and unwelcoming. For some, it can feel like the website didn't put much thought into the possibility of a missing page.
However, just because your users reached a dead end doesn't mean the end of their time on your website.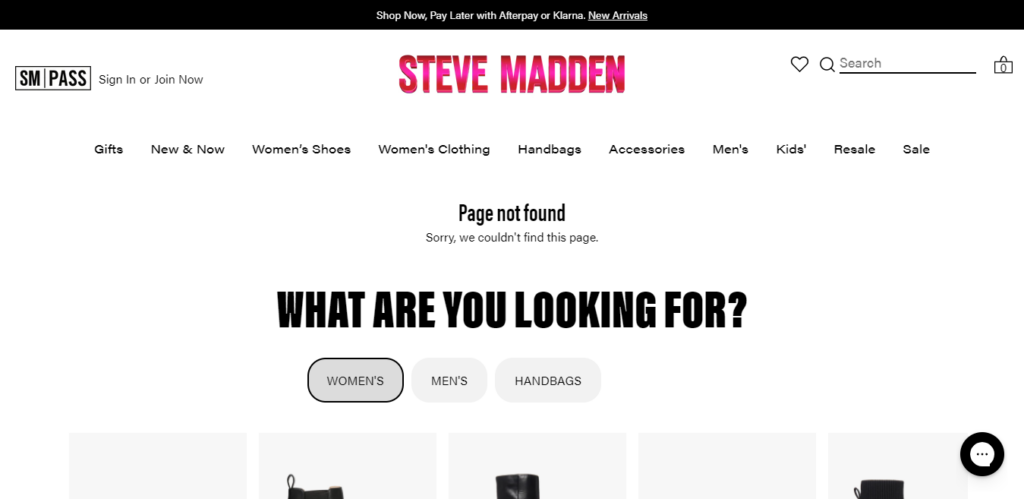 Source: Steve Madden.
Reasons to Customize Your Site's 404 Pages
Even with vital tools and preventative measures, you might not catch all broken links on your website. You cannot predict how or when potential visitors mistyped your website's URL.
404 Error Pages are critical to your website. Though they cause visitors to leave sometimes, they can be customized to do the opposite. With a WordPress Custom 404 Page, you can ensure that your visitor has a smooth website experience.
They Can Provide Brand-Appropriate Humor
Humor can be the saving grace of a WordPress 404 Error Page. Generic error pages will simply indicate that the page doesn't exist. However, you can give a 404 Page a taste of your personality.
In addition, a staggering 91% of consumers worldwide prefer funny brands. So by injecting some humor into your 404 Page, you make the experience less of a bummer.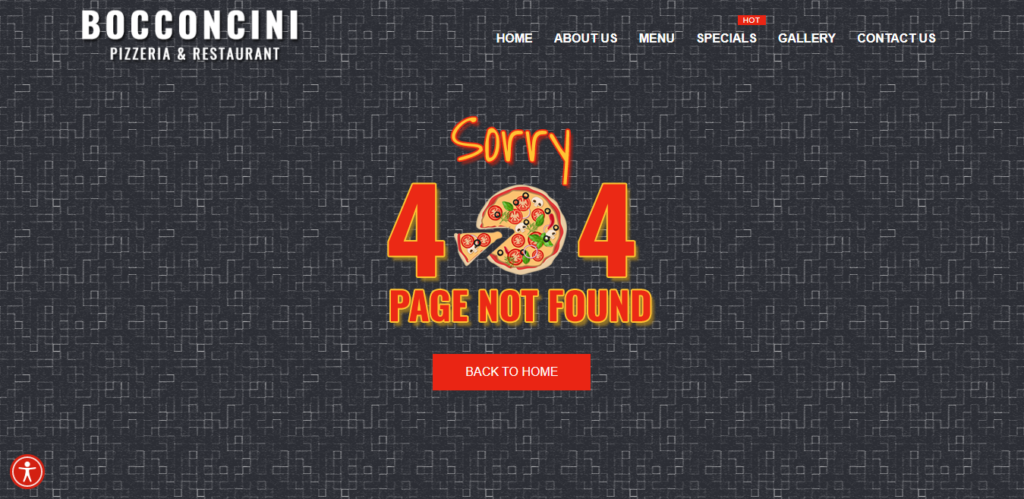 Source: Bocconcini Pizzeria & Restaurant.
It Helps Redirect Visitors to the Right Page(s)
Landing on a 404 Page can be frustrating. Firstly, visitors have to backtrack or enter another query to a search engine to find what they need. In the case of the latter, this boosts Bounce Rates, which is bad news for your SEO.
Fortunately, you can customize your WordPress Error Page to be more functional. For example, you may add several links to key website destinations. Thus, visitors learn how they can access the right page. As a result, an Error Page doesn't just have to notify a visitor that they can't advance any further!
Quick Tips for Custom 404 Error Pages
You want to avoid people bouncing from your website with the right personalized Error Pages. Fortunately, plenty of other practical 404 Error-Related Plugins can help you!
Yoast SEO's Redirect Manager helps you avoid 404 Page Errors. It's perfect for moving or deleting content to avoid Keyword Cannibalization.
The WordPress Redirection plugin tracks 404 Errors and 301 Redirects.
There are URL Fixer tools. For example, Link Fixer finds out whether WordPress can't find permalinks.
However, you must also handle 404 Custom Error Page creation. You must consider several approaches when crafting a 404 Page. So, these tactics can ensure that visitors stay on your site as long as possible:
See What You're Working With
You can start by checking on your site's existing error message. The extent of your edits depends on its current look. You can purposely mistype your domain URL to examine the Error Page.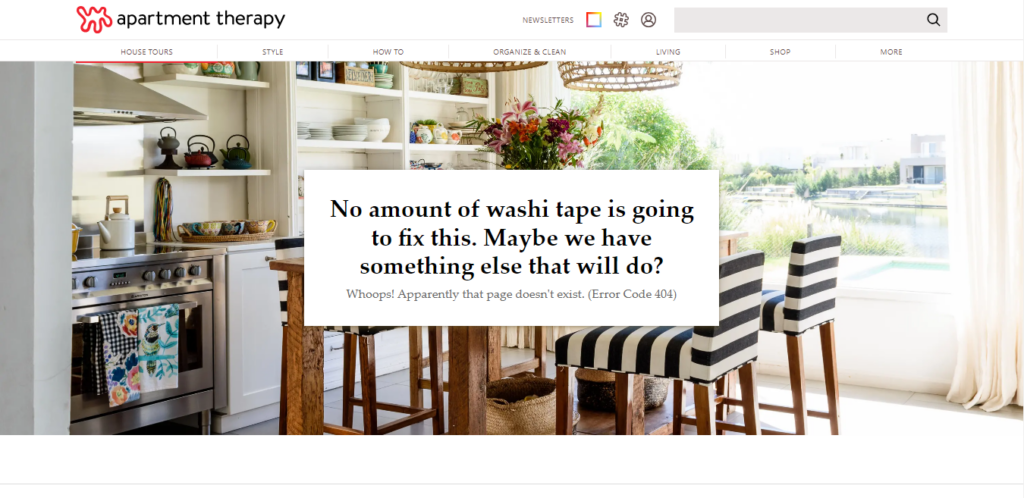 Source: Apartment Therapy.
Be Transparent With Website Users
Add a message that lets visitors know they've landed on an unavailable part of the site. Again, appealing to a user's sense of humor is highly recommended. This can offset their disappointment at not finding the right page.
You may also include an explanation for the 404 error and how users can get back to browsing the site.
Ensure the Error Page is On-Brand
Ensure your business branding is reflected on the Error Page. So, its logo, color palettes, and fonts should match the rest of your website. Consider applying Google Mobile Fonts if you can ensure that it won't slow down your mobile site.
Include Vital Links on Your Error Page
Add a link or button leading to the homepage or main menu. These are crucial for assisting website users who land on your Error Pages. In addition, they contain popular links leading to your other functional web pages.
Otherwise, you can add links to other popular pages for users to continue browsing the website from the 404 Page. You should ensure that visitors aren't stranded on the WordPress 404 Page.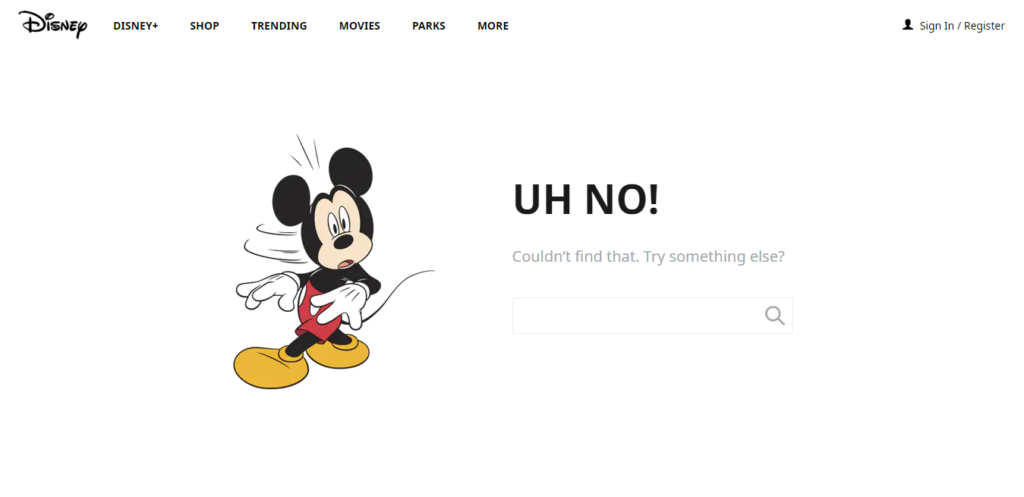 Source: Disney Philippines.
Add a Search Bar for More Immediate Action
You may also add a website search bar so users can directly find their desired page.
Consider Including Your Socials 
Additionally, you can include your business' Social Media accounts on the Error Page.
Give Visitors a Taste of Site Content
You can display popular content on the 404 Page. Depending on the site user's interest level, they can latch on to some pages or blogs. However, you can display posts with high engagement, such as most viewed, commented, or liked posts.
Creating a Custom WordPress 404 Error Page
Fortunately, many Lightweight WordPress Themes have default Error Page templates; you only need to spice them up. Some themes even allow for extensive page customization over others!
But it's essential to remember that you can create a 404 Page unique to your website. So, there are three ways to customize your WordPress Error Page:
First, you can edit via the Theme Editor Page.
Alternatively, you can apply WordPress Plugins.
Lastly, you can utilize Page Builders.
Via the Theme Editor 
Naturally, some themes have default 404 Error Page templates. Default 404.php files provide visitors with a WordPress website's basic navigation. So for the Theme Editor method, you can edit your website's error template file.
1. First, head to your admin dashboard on the WordPress backend.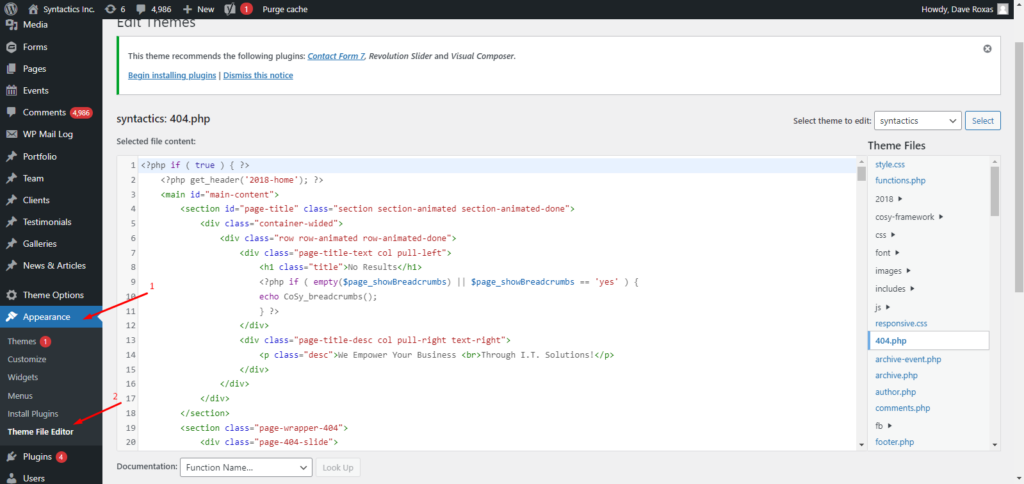 2. Go to the Theme Editor page from your Appearance menu.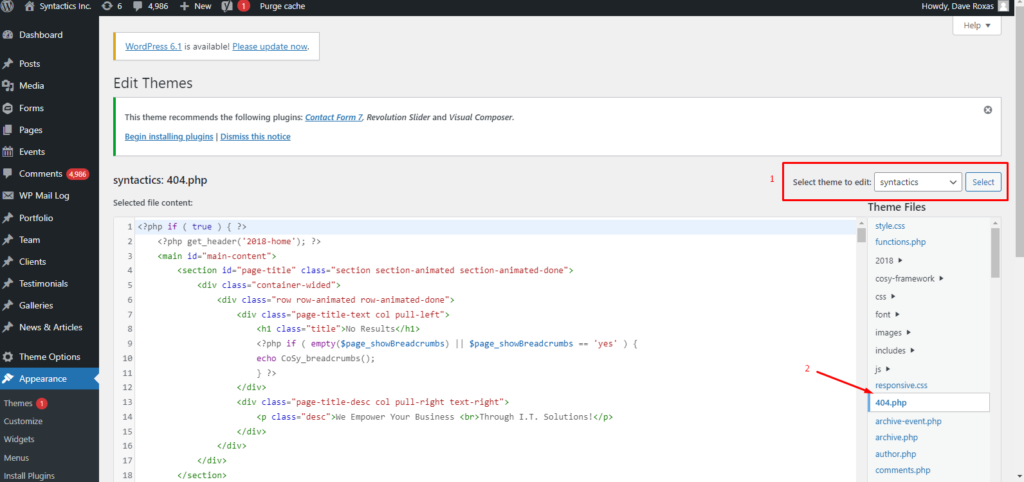 3. Click on the 404 template, or rather. 404.php.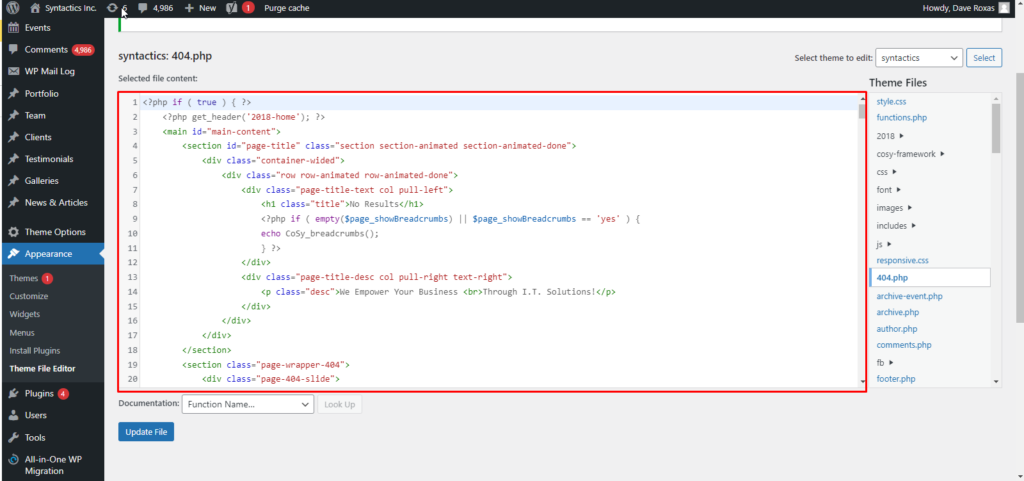 4. Next, you can edit the message text and ensure the page has a custom message for lost users.
5. Though optional, you can add more text and links to different web pages. These might help visitors find what they're looking for.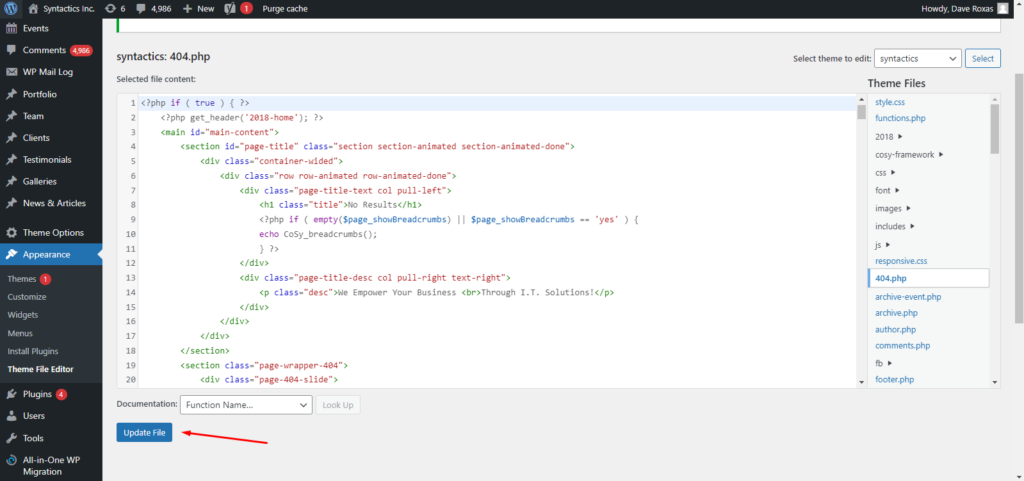 6. Once you're satisfied with the changes, click Update File.
Using Page Builders (Elementor Pro)
Page Builder Tools can help you create web pages in record time. But many of them give the option to craft 404 Page templates. Here's how you can create a Custom 404 Page with the Elementor Pro builder tool. (Of course, remember to install and activate the plugin before you do so.)
1. First, go to the Theme Builder sections from Templates.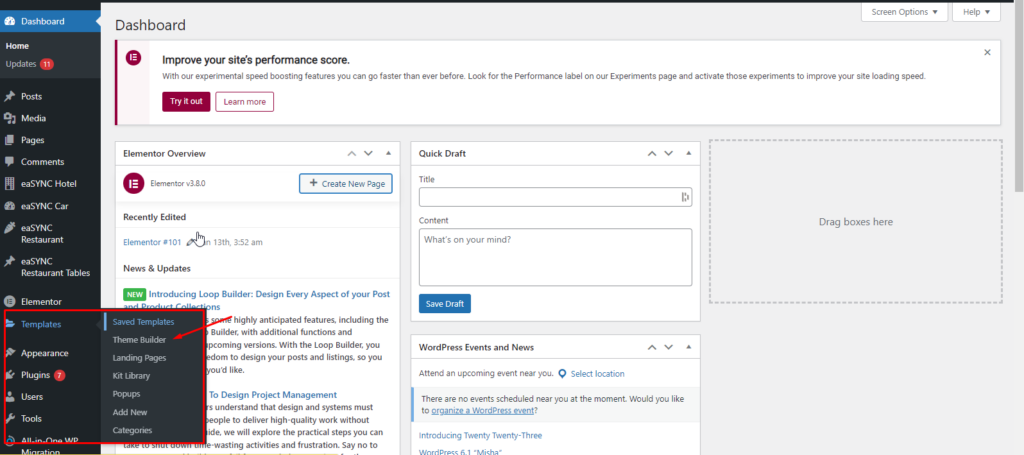 2. Click Add New.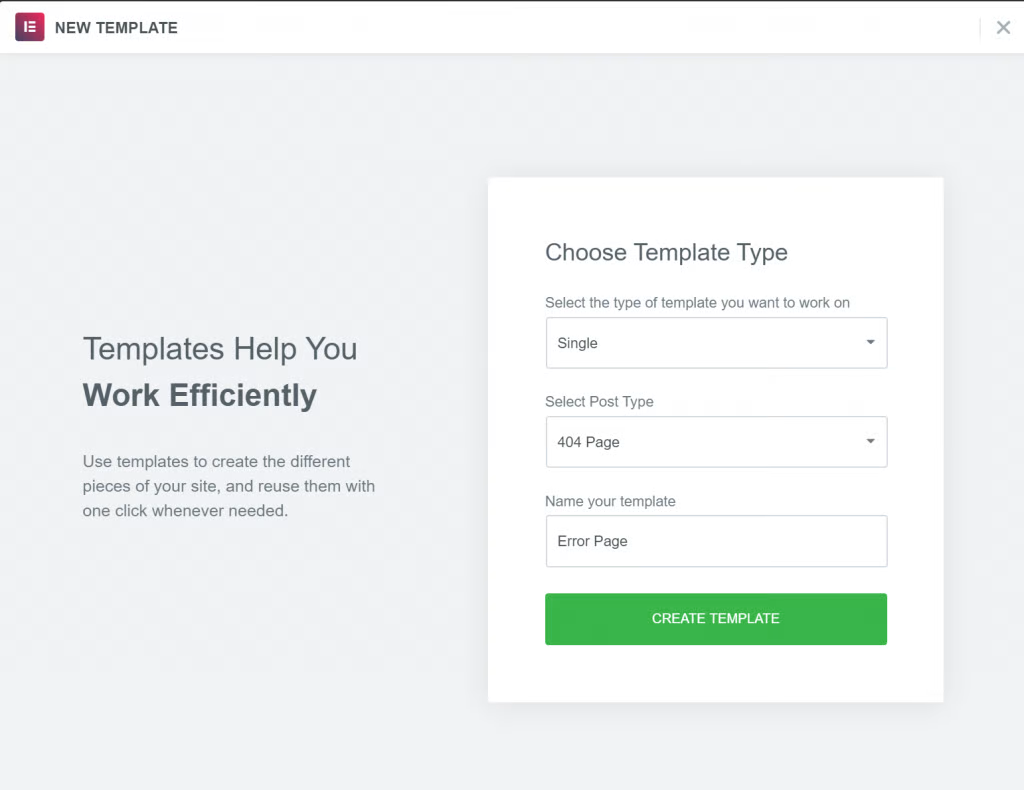 Source: Elementor.
3. Then, you must select the template and post type.
4. You must name this 404 Error Template. So, note that you shouldn't use '404' in the name to avoid permalink errors.
5. Once done, you can click Create Template. This will lead you to a list of 404 Error Page templates you can customize.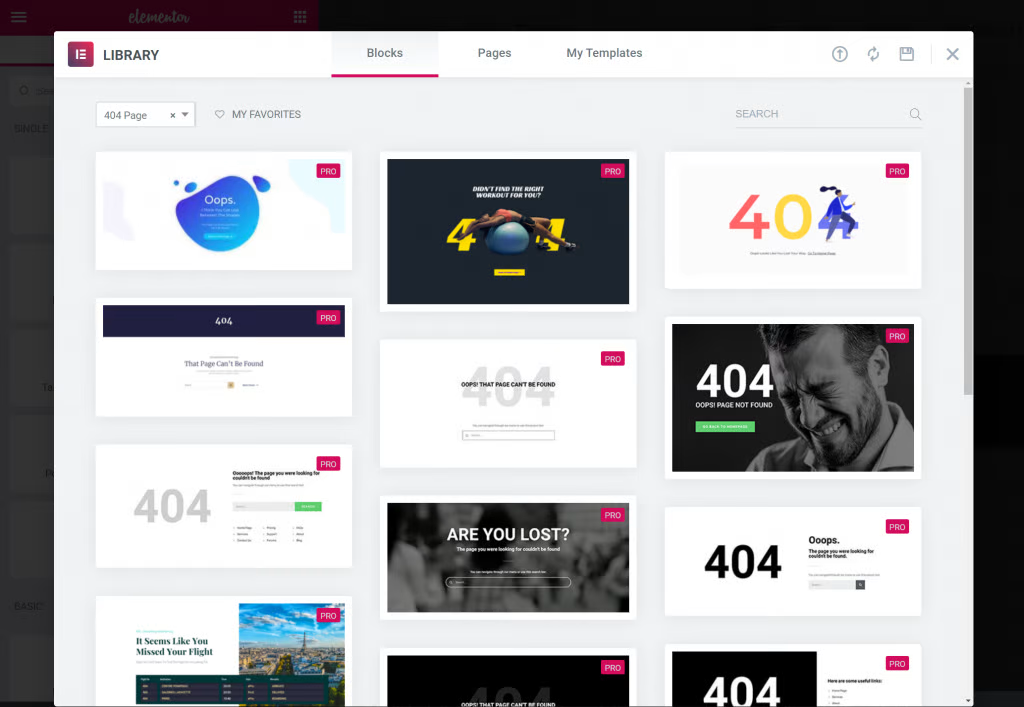 Source: Elementor.
6. You can select a prepared template to create your new Custom 404 Error Page. Alternatively, you can create one from the ground up.
7. Here, you can create your WordPress 404 Error Page. Elementor's interface and widgets can help you add personality and functionality to your web page.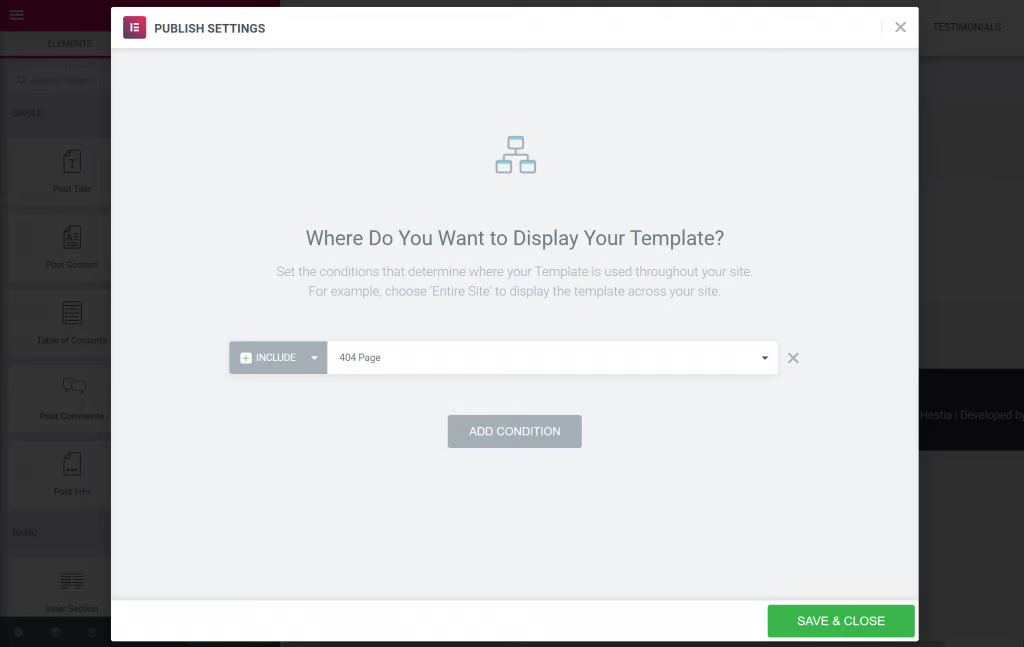 Source: Elementor.
8. When you're satisfied with the page design, you can publish it.
9. Lastly, click Save & Close to finish the process.
With 404 Page Plugins (404Page)
404Page is a popular WordPress Plugin for adding Custom 404 Error Pages to websites. Thus, it's perfect for elevating their look! But, before creating a Custom 404 Page with this method, ensure that the plugin has been installed and activated.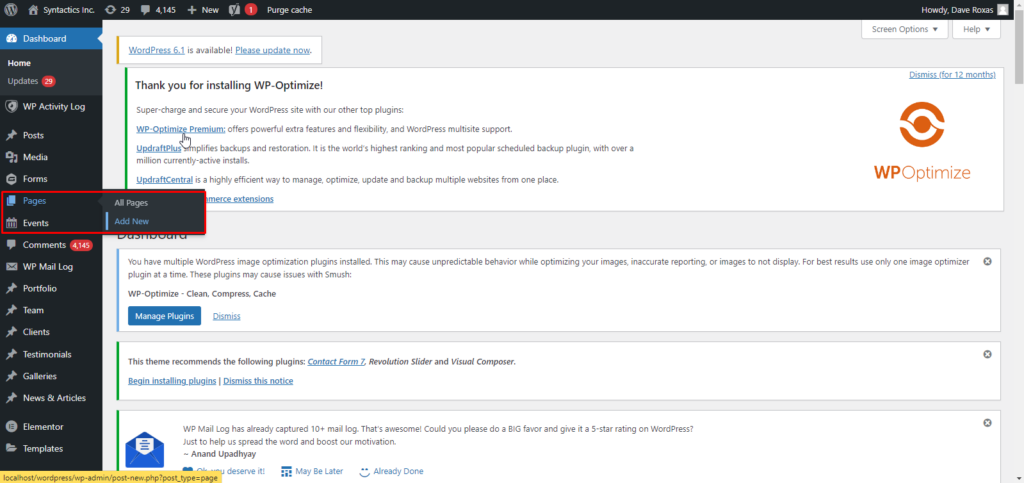 1. To start Error Page creation, go to Pages, and select Add New. You can customize this new page — your Custom 404 Page on WordPress — much like your other site pages. You can do it in the Editor or the Customizer for selected themes.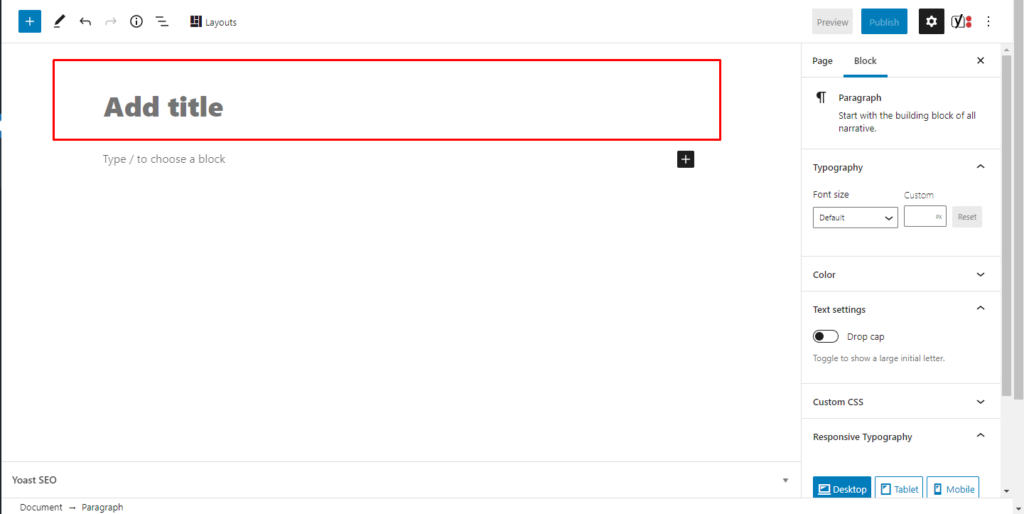 2. Then, you can name the page to indicate that it's an Error Page.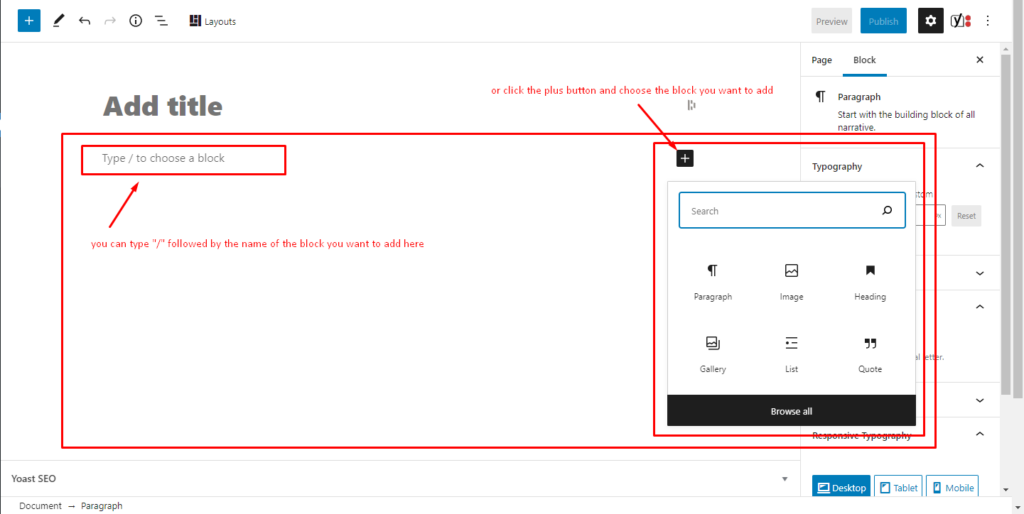 3. You can add more content as needed. The informative copy, images, or visual design should work together to keep your visitor from bouncing off your site.
4. Also, consider customizing the background to match your business site's branding.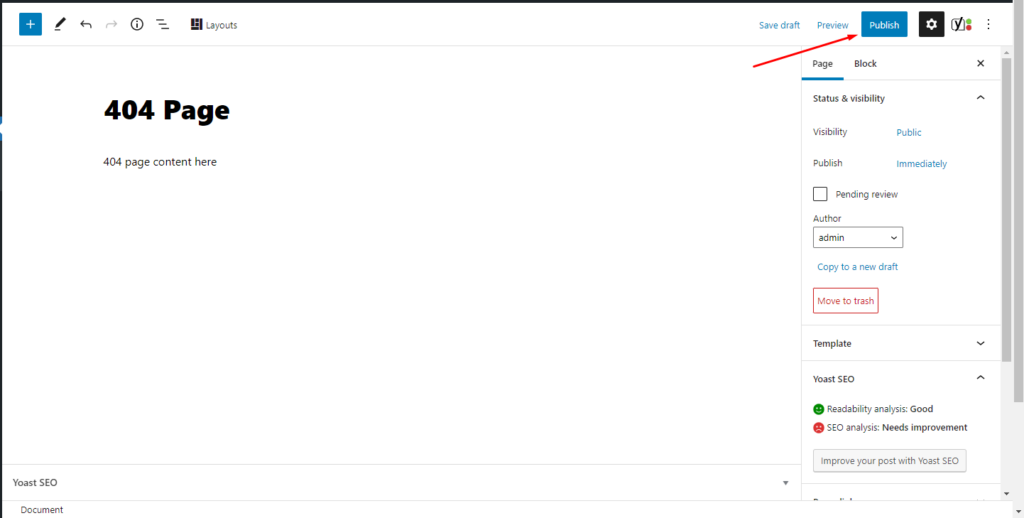 5. After customizing the page to your liking, you must check on the finished product. Once you're satisfied with its look, you can click Save Changes.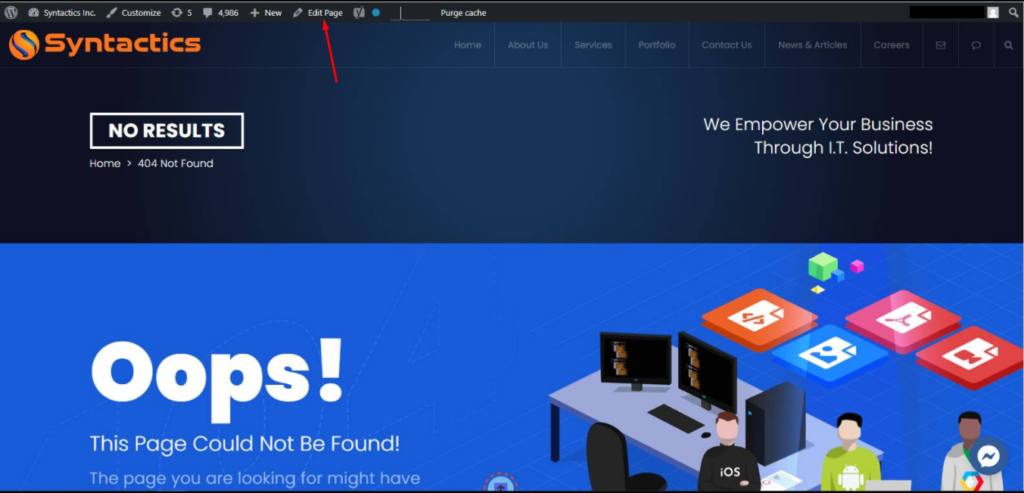 6. Lastly, consider testing the page and seeing how it looks. Then, you can click 'Edit page' to directly modify your customized page.
Final Thoughts
If every website were perfect, it wouldn't have any technical issues, broken links, or slow loading times. Your intended audience would reach your page 100% of the time and end up converting or purchasing a product or service. However, this isn't always the case.
404 Error Pages indicate that a particular page is unavailable for website users. Though helpful on the surface, it can cause visitors to feel lost. Then they can decide to either backtrack or start a fresh Google search — and avoid your site next time.
404 Pages can occur on any website, even the most well-maintained ones. But you can improve the UX by injecting humor and functionality into that particular Error Page. Thus, it's vital to craft Custom Error Pages with unique, personalized messages and links to popular pages.
You can accomplish this with the WordPress Theme Editor, Page Builders, or Plugins. But you can turn to a WordPress Website Developer from the Philippines for helpful 404 Error pages.