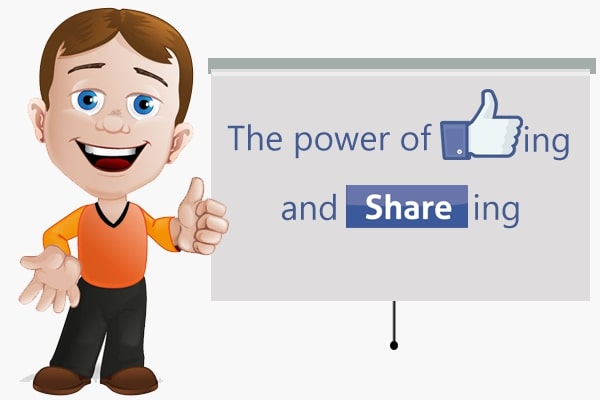 Jul 10, 2014
The Power of Liking and Sharing: Four Tips To Improve Content On Your Facebook Page
Facebook has become one of the most popular social networking sites with over a billion users. In the past, it was just used to connect with friends and family. However, as of today, it has already become a platform for businesses to increase their visibility. There are pretty obvious reasons why these days almost every business has its own Facebook page with fresh Facebook page content. Two of these reasons are because 1) Almost everyone has a Facebook account, and 2) Their pages can appear on several News Feeds with a single Like or Share.
However, sometimes simply having a Facebook page is not enough. For your business to be successful in the online market, you need to have a Facebook page with good content.
Since Facebook helps your business become more visible, your page has to, of course, be visibly attractive to really reel in customers.
Here are a few tips that can help you fill your Facebook page content with good posts to read to:
Post updates about your business on your page. Make sure though that these are important updates and avoid the ones that do not really engage with the customers. Company events, tips, facts and promos about your products/services are examples of particular updates that should be posted on your Facebook page. You can also post links to informative blogs and forums on the internet to build your credibility, just remember to credit the original owners of the blogs.
Avoid hard-selling on your Facebook page content. An example of hard-selling on your page is posting about a certain product or service repeatedly with "BUY NOW!!!!" statuses. Doing this can actually lead to people not liking your page since it can get very annoying. Facebook is supposed to be about socializing and fun, so you need to be less aggressive and post content like you are your customer's friend and not strictly as a business.
Use images strategically. You can do this by including people, most especially your customers, in your Facebook page content and images. Facebook users find images of actual people more interesting than images that contain nothing but your products or services. To add more value to your products, post images of customers using them. It is also a fun idea to ask customers to tag your Facebook page name when they upload photos of them using your products.
Establish a clear strategy and goal. This strategy can take the form of posting a "featured product" every morning. Thus, encouraging engagement from your customers by posting polls or questions. Most customers can actually appreciate when you have a consistent and clear strategy with your Facebook page content since they can see how dedicated you are to your business.
Concluding Statement
Facebook stands as more than just a popular social networking site because of the opportunity it has given to several local businesses. So, build up your credibility on those Likes and Shares with the help of these tips.