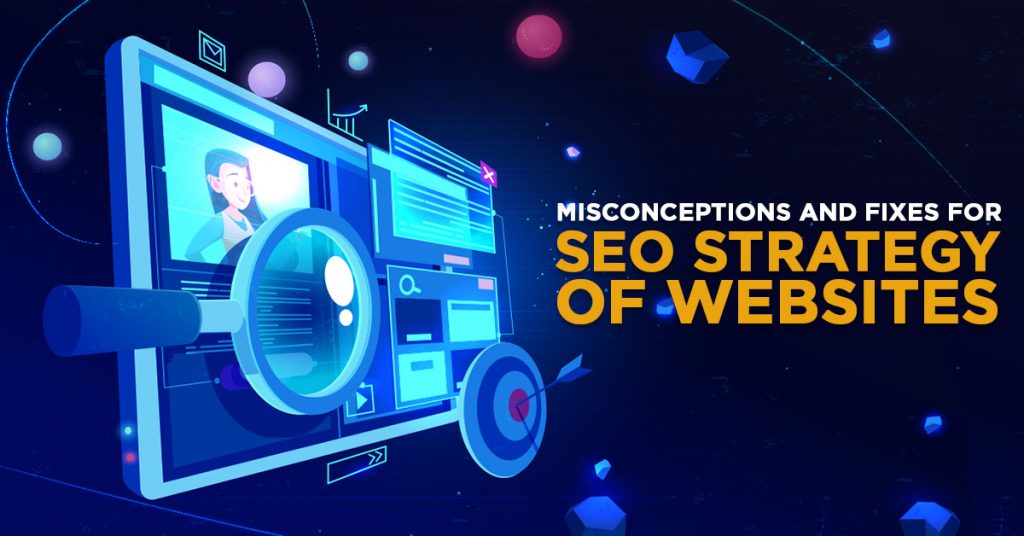 Apr 8, 2021
Misconceptions and Fixes for SEO Strategy of Websites
Ah, the SEO strategy – the reason behind why digital marketing experts have white hairs sprouting on their heads. Kidding aside, SEO, or search engine optimization, is known by many – marketing experts and regular users alike – to be among the most complicated strategies that help web pages on your site rank higher on search engine results pages (SERPs). However, is it all that complicated, or are we all overreacting a little bit?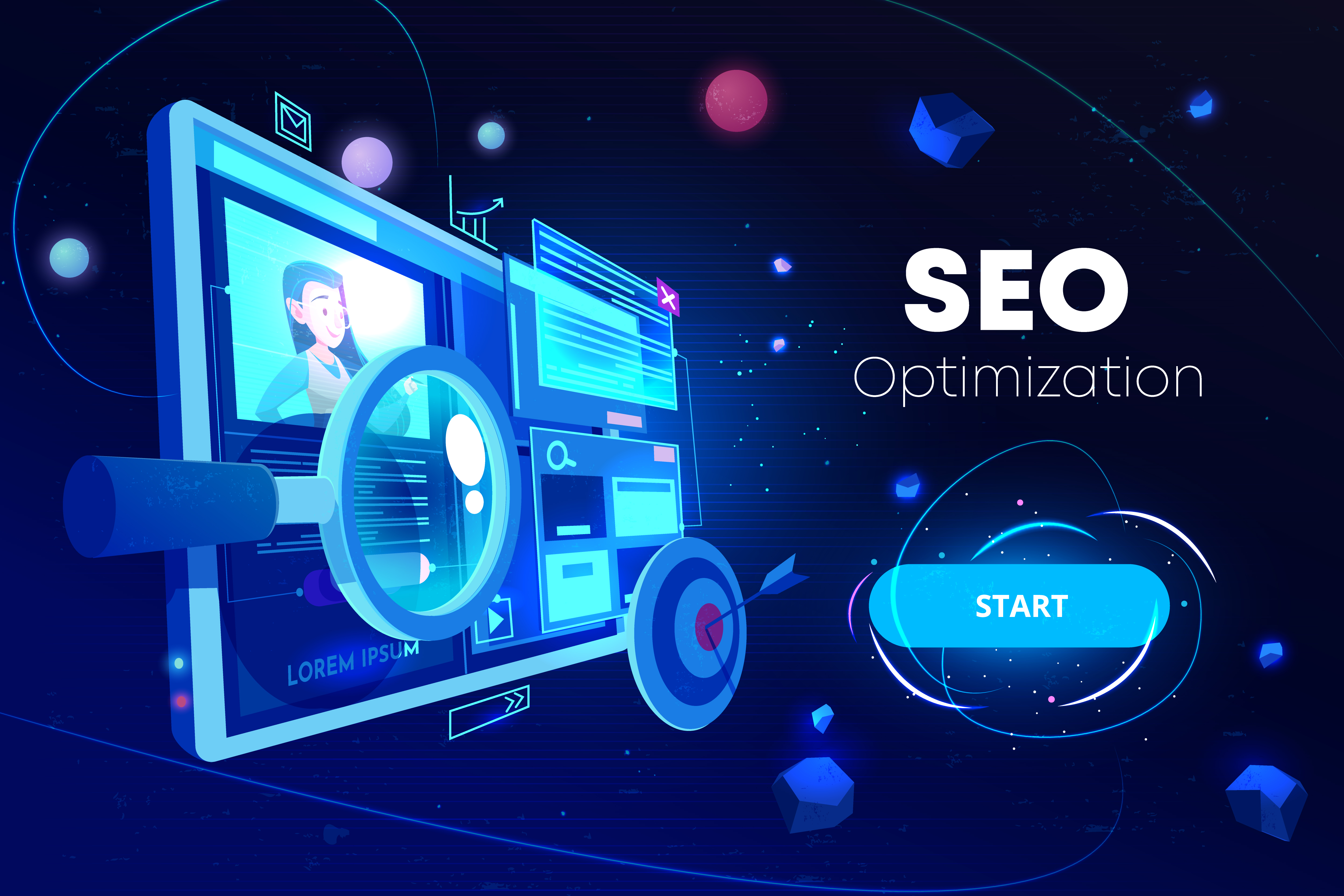 The SEO Strategy Will Take Time and Effort
Though you can't possibly get immediate results with SEO, it might not necessarily mean that it is difficult. It would help if you thought that SEO is a long-term marketing strategy. You need to keep doing it consistently for a while to get your expected results.
These results include getting high website rankings on Google Search pages and other SERPs and gaining improved search volumes on organic search results. If you want to achieve such results, you will need to invest in time and the required effort.
Nevertheless, what makes everyone think that the SEO strategy is so complicated in the first place? Let us talk more about SEO below. 
Why People Think Search Engine Optimization (SEO) is "Complicated"
#1 – The SEO Strategy Takes Too Much Time
Search engine optimization is a digital marketing strategy that will require the time and dedication that it deserves for one's marketing campaigns and business to flourish. Think of it this way: working with the SEO strategy is pretty much like having a serious relationship with that special lady or gentlemen. If it is worth it, then you've got to work for it.
However, business owners already have so much on their plate. They can't possibly have any more room for more. Also, the fact that SEO could take some time could be one of the attributes of why most people have the "SEO is too complicated" mindset.
#2 – Two Words: Google Algorithms
Aside from investing time and effort, you also have the dreaded Google algorithms to consider in your marketing campaigns. Unfortunately, these algorithms can take even seasoned digital marketing experts by surprise. One day you log in to analytics or run your site through a keyword rankings checker only to discover that all of your ratings and rankings have dropped.
Nobody likes an algorithm that pops out of nowhere. It leaves people all scrambling to bring everything back to a semblance of normalcy. However, we can do nothing when it happens as – by the time that we notice – it has already happened.
The fuss over having to recover from algorithms and always watching your back for another adds to the misconception that the SEO strategy is difficult to handle. Thus, there is no question why those who look to improve their digital marketing strategies for SERPs associate SEO as being complicated.
#3 – It Always Changes Marketing Strategies
Similar to how algorithms can always change how Google SERP ranks websites, it only makes sense that strategies would also adjust accordingly. For instance, what may be working for the past few months can eventually turn obsolete in the next ones. In a similar way, some people would make search queries on the most trending product of the season or about the latest mobile devices. Then, in the next month or so, their attention wanes.
Do you remember when SEO was still a new thing? It revolved mainly around the process of link building. People were connecting as many internal links and backlinks to their blog posts as possible. Back then, it didn't matter where these backlinks came from or if they were of high quality—it was all about quantity.
These days, however, there's no way marketing experts can easily get away just by doing that. Today, your SEO strategy should be all about building links (using anchor texts) that are high quality and with high Domain Authority and relevance to your campaign.
The possibility of having to continually find ways to ramp up your strategy to keep afloat and improve user experience may be too much effort for some. Thus, deeming SEO as complicated for such.
Here's How You Can Simplify the SEO Strategy (Even For Just A Little Bit)
#1 – Make Sure to Check Your Campaign Regularly
If you can check your campaign every month, you would be able to monitor your campaign's progress closely. Monitoring your campaigns can help you detect any problem early to remedy it with just a few tweaks to your strategy immediately. Regular campaign monitoring is vital for you to guarantee that your website adheres to various search engines' SEO requirements.
Thus, you must make sure to check your website for the following regularly:
Organic Traffic

These are search engine users that arrive at your website naturally without paid search efforts, such as pay-per-click (PPC). Digital marketing experts can improve your organic traffic by promoting and linking your website to your social media posts.

Keyword Rankings

It is your web page's rank on SERPs with regards to a particular keyword search query. Whenever someone searches using a particular keyword, your ranking URL will be the page you listed for that keyword search. As such, it would be best if you perform additional keyword research for potential trending keywords and attract more traffic to your site. Some of the keyword research tools you can make use of include:

SEMrush

Google Trends

Ahrefs

SpyFu

Google Keyword Planner

Backlinks Status

Using backlinks in your web page content is one way to rank higher on SERPs. As a result, it drives more traffic to your website. As such, you must check if your backlinks are functioning as they should. You would not want a site visitor to click on a link only to get redirected to an "Error 404" page. As such, you need to fix broken links on your business website as soon as you find one. Get help from a digital marketing expert when needed.

Image Search

The SEO strategy also requires you to optimize your images to provide users the best experience when searching online. Add relevant alt texts and caption your images using your keywords so that search engines can quickly locate and display your web page on SERPs whenever someone searches online.

Traffic/Visitor Behavior

You also need to monitor your visitor's behavior when they are browsing through your site's pages. Determine how long they are staying on your pages. Check which content compels them the most. Also, please find out the reason why they leave your site. Is it because they did not find what they were looking for? Then, you also need to identify the best ways to make them complete the desired action, such as signing up, purchasing a product, or availing of your services.
Overall, you need to monitor for any dips or problem areas religiously. In doing so, you avoid any more distressing problems that could potentially require more time to resolve.
#2 – Stay Updated on What's Trending in SEO
Several existing sites regularly post SEO-related news and content. In reality, they are just waiting for you to subscribe to them or follow their updates. If you are more active on social media, you may want to like or follow them on their most active platform and enable your notifications.
In doing so, you can stay updated on the latest content through the emails you receive from marketing experts. You can also get updates from their social media channels. You may not always fully understand or appreciate absolutely everything at first. However, doing this would be a good practice for you to improve your SEO strategy knowledge. Eventually, you will get to a point when you realize that it is not at all as complicated as you thought it was.
#3 – Watch What Other People Are Doing
It would be best if you looked at what others are doing to know what you can do, too. Thus, you must perform a web search on who your top competitors are. Then, try to find out the digital marketing strategies and techniques they are using to improve their SEO campaigns. However, you should take note that we don't mean just any other person. The people you have to keep track of should be your competitors, regardless of whether they are beginners or marketing experts.
For instance, you can research an international or local business within your niche or industry. People who are related or even in the same business niche as you may be doing strategies that work. You can then try to adapt them and do the same to your marketing strategies to impact several SERP ranking factors positively. Hopefully, it would work the same for you, too.
Using tools such as Moz, SEMRush, Spyfu, and many more can help give you a little insight into what they could be doing that you can replicate. That way, you no longer have to craft a strategy from scratch constantly. You will have a basis that works!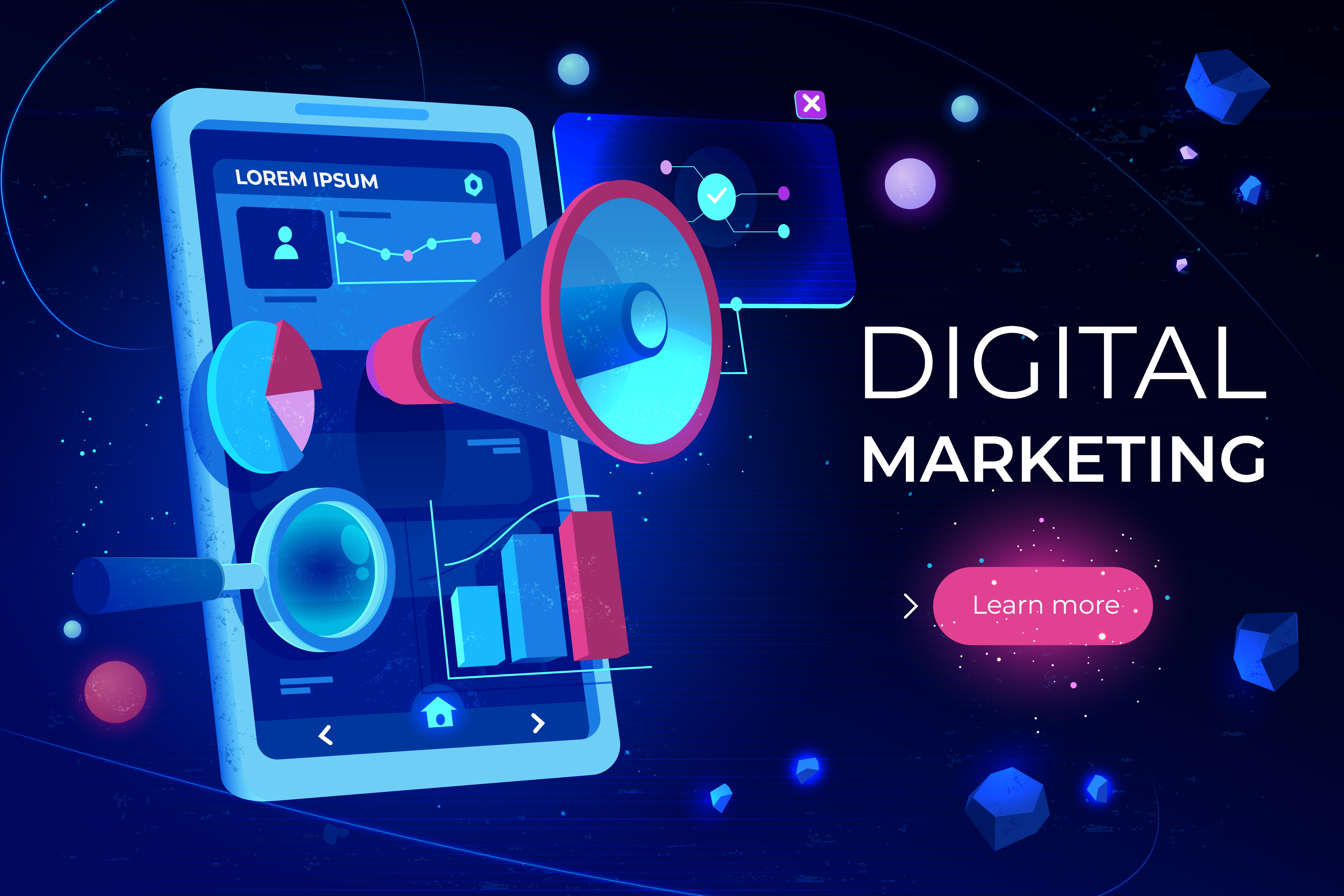 Do You Still See Search Engine Optimization As Too Complicated?
Overall, seeing the SEO strategy as either something complicated or straightforward should not be your focus. When running a business website, you should focus on the fact that you need SEO to rank higher on SERPs, drive more traffic to your site, and increase the potential return on your investments.
However, after trying to implement these SEO practices yourself, if you still think that they are too complicated to handle, you can always ask for help from digital marketing experts from an SEO company in the Philippines. They will walk you through the process until you can do things on your own!
Did we miss other tips on how to make the SEO strategy more manageable for beginners and marketing experts alike? Please share it in the comments section below!