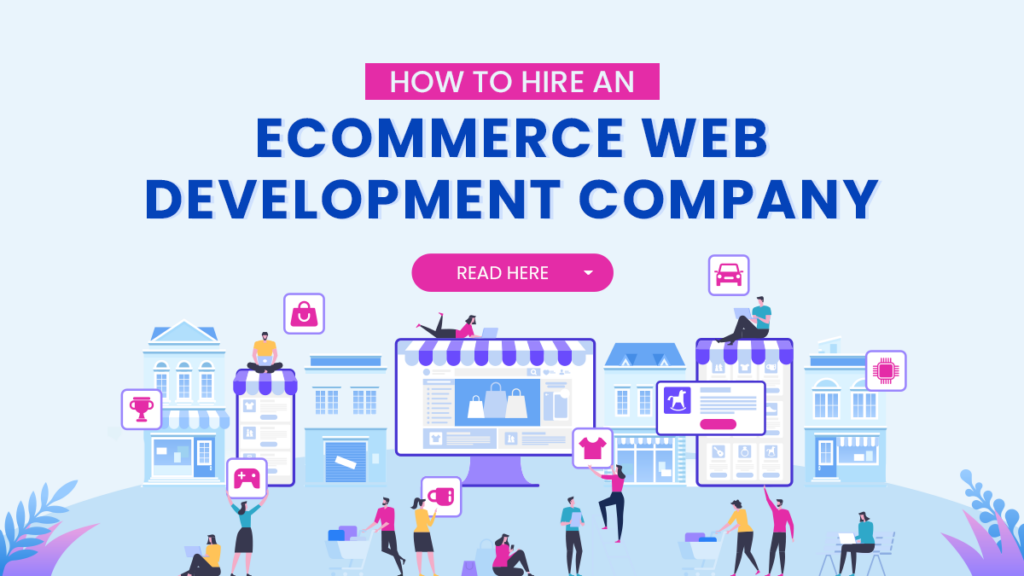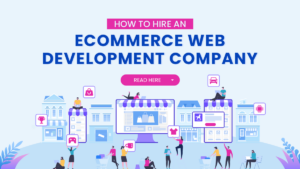 Mar 9, 2023
How to Hire an eCommerce Web Development Company
For business owners, setting up an eCommerce store doesn't require a physical location. Often, they rely on a website to present products to consumers. So, you need an experienced eCommerce Web Developer to craft an exquisite shopping experience. You can hire or outsource the work to an eCommerce Web Design and Development Company.
Thanks to the eCommerce industry, consumers find shopping for products or services incredibly convenient and accessible. In fact, experts believe that online or digital channels will be responsible for almost "95% of all purchases" by 2040. On the other hand, business owners find eCommerce a profitable yet cost-effective model.
A crucial part of achieving success is to present your products or services on your eCommerce Website attractively. This is true whether a person is on a desktop or mobile device. After all, an attractive eCommerce shop maintains your online presence and improves brand credibility!
As a result, businesses must hire the ideal eCommerce Website Design and Development team to craft their online store.
How to Pick the Best eCommerce Web Development Company
Of course, an eCommerce business owner can create a website from scratch with ready-to-edit templates. But, your eCommerce shop is vital to getting the attention of curious shoppers, spreading brand awareness, and increasing sales.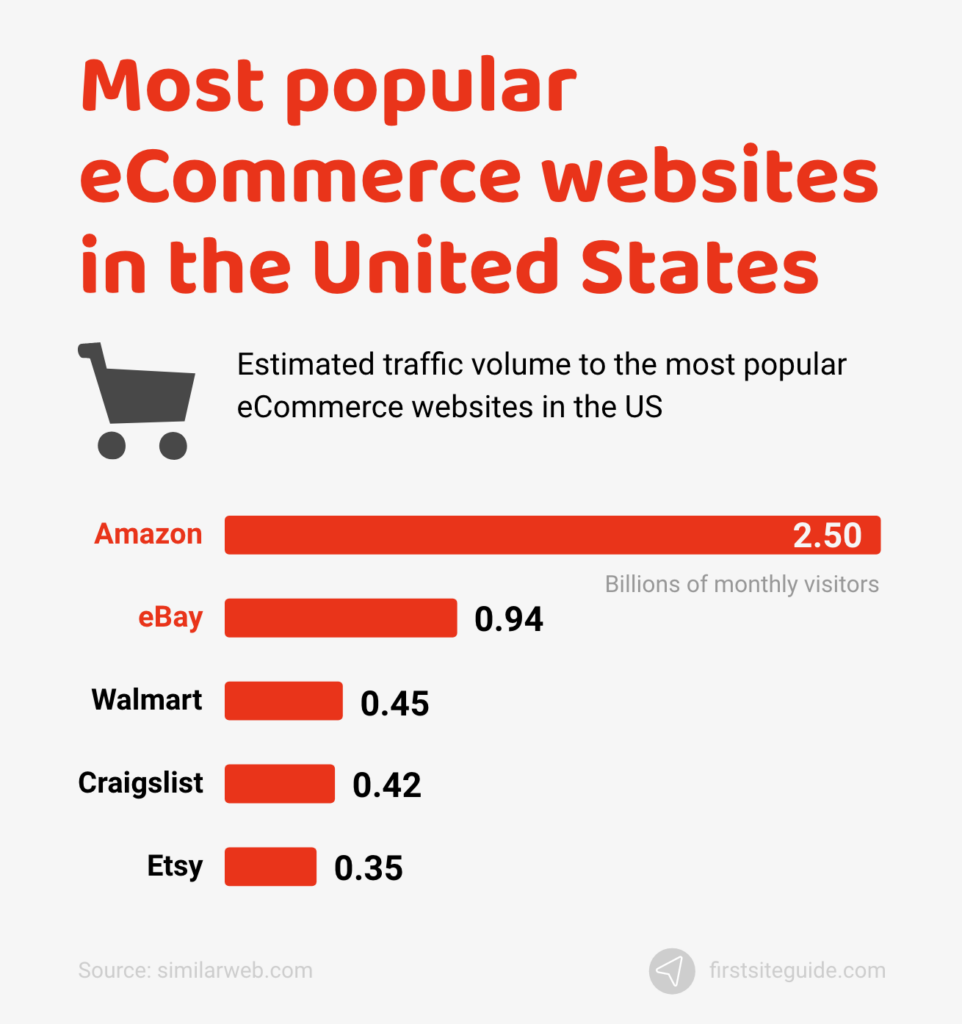 Source: FirstSiteGuide.
You can always sell your products on Social Media or eCommerce websites like Amazon or eBay. However, you have limited control over your pages' appearance on these websites. So, eCommerce business owners need a quality website that reflects their brand's niche. Your site should also have a shopping cart and unique, high-converting Product Pages and Thank You Pages.
As a business owner, your website is an opportunity for greater visibility and sales. Thus, partnering up with a skilled, trustworthy eCommerce Web Development agency is vital to maximizing your website's reach. Also, there are many benefits of outsourcing Web Development to offshore agencies.
But, finding a fitting eCommerce Website Design and Development Company isn't as easy as doing a Google search. Various organizations on the market advertise top-notch Site Development services, so you must carefully consider your options.
However, one thing is certain: you must find an experienced service provider or outsourcing company that fulfills your project requirements.
What to Look Out For When Choosing an eCommerce Web Design and Development Company:
Relevant eCommerce Web Design Background
While many base Web Design elements apply to general and eCommerce websites, the latter requires particular attention. Of course, your eCommerce store must provide information about products to consumers. Thus, an online store is designed to show off products and related information to shoppers.
So, eCommerce Web Design elements — in addition to functionality — should enhance your products' attractiveness to visitors. Then, these elements must influence visitors to purchase from the store.
An eCommerce Website Design Company that can't display your products will not add value to your business. You can examine a company's past works or portfolio. Use them to judge whether or not you'd want to buy from the eCommerce shopfronts they've constructed.
When you hire an eCommerce Web Development Company, it's vital to find one with mastery over its design principles. Naturally, the same is true if you outsource eCommerce Web Development to a dedicated team.
Relevant eCommerce Web Development Expertise
Building an eCommerce website requires relevant expertise. For example, eCommerce Developers should know how to create a website on Content Management Systems or from scratch.
A company may be skilled at creating a general business site. But, an eCommerce shop requires added functionality to meet the needs of online shoppers. After all, eCommerce sites have to accept customers' orders and securely process their payments.
You need to hire eCommerce Web Developers to incorporate such critical features into your eCommerce website. It's best to hire an eCommerce Web Development Company experienced with the eCommerce platform of your choice, such as WooCommerce.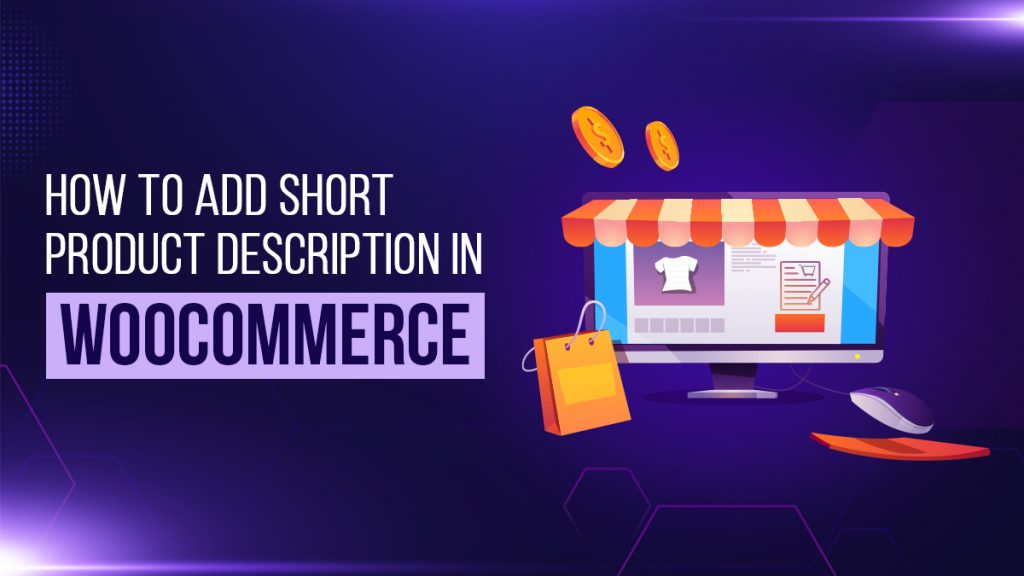 Thus, to ensure your online store is in working order, you need a company with ample knowledge of eCommerce Website Development.
Previous eCommerce Web Project Portfolios
You want to get your money's worth with eCommerce Site Designers and Developers who know what they're doing. As a business owner, you must examine the team's ability to deliver on your vision for your online shop. Thus, you need a company with ample experience creating eCommerce sites and User Interfaces.
Thus, finding and reviewing proof of their past works is necessary. Their portfolio can indicate how the project might turn out. So, you can learn how the company works and what their User Experience is like. You should hire eCommerce Web Developers that have worked on or specialize in your eCommerce business niche!
You may also contact the company for a better look at their profile! After all, they might not have recently updated their past projects section. The best part of asking them about work experience directly is that you can have a more personal conversation with them.
The Company's Own Website
Examining portfolios is a large part of hiring a team to outsource eCommerce Web Development work. However, the look and functionality of their business website will indicate the kind of website they can create for you.
Many experienced eCommerce Web Design Companies have portfolios on their site. But, you should always closely examine how your potential partner presents their brand.
Chances are, your chosen company will provide your website the same care and attention they've given to their digital presence. If their website has lackluster eCommerce Site Design, it'll extend to your website. However, if the eCommerce Web Design is up-to-date and minimalist, they'll create a high-converting site for you.
The Company's Core Values
When examining a service provider's web pages, you'll likely come across their mission statement or core values. eCommerce business owners should check out what drives a Web Development service provider. It's one way to check if they're a company of competence and integrity.
Do they offer comprehensive solutions to your needs? Are they proactive in dealing with your concerns? Do they notify or update you regarding any errors during the Web Development Process? Lastly, do they prioritize your business goals?
As a business owner, you deserve a responsive, functional online storefront for your business. So, you must find an eCommerce Website Development Company that follows its convictions.
Their Web Development Process
Another critical concern when hiring eCommerce Web Developers is learning about the company's development process. Learn how an eCommerce Web Development Company works by checking the appropriate section on their business site. However, you can also directly ask them about their process.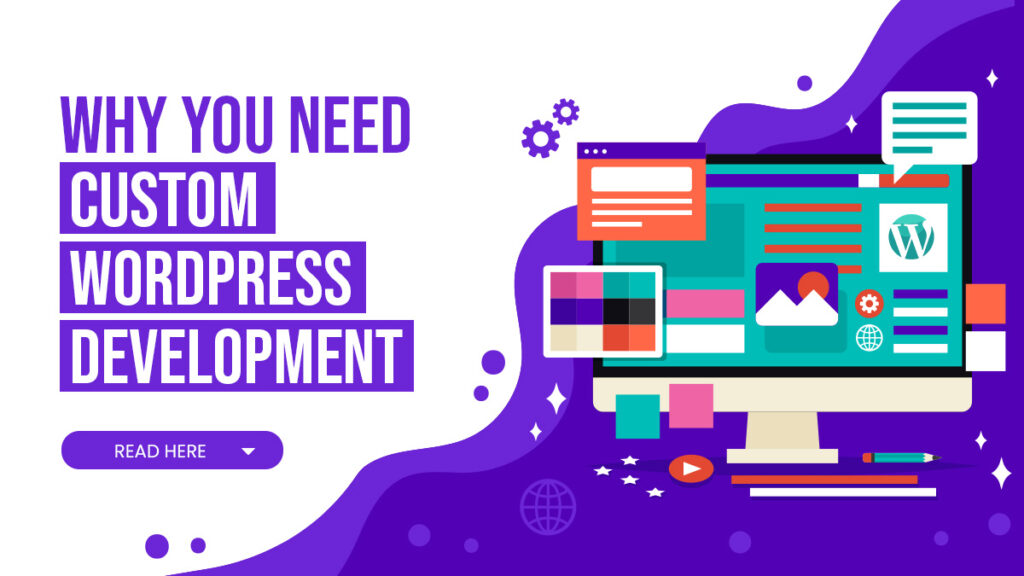 One characteristic of an outstanding Web Development Company is that they're thorough about their development process. They can do this by creating roadmaps; the more organized the process, the better for the project. Here, you can learn how they test features and ensure project quality.
You may use this to compare processes with other shortlisted service providers.
The Design and Development Team's Qualifications
Creating the ideal eCommerce Website for your business requires having the right personnel for the job. Naturally, your Design and Development service providers are vital for achieving success. So, you can check out the eCommerce Website Development Company's team members and their qualifications.
Some eCommerce Site Development companies will display such a list on the appropriate page. Meanwhile, other Development agencies may supply you with team member resumes or CVs! Such information will be useful when examining the staff you want to outsource for eCommerce Web Development.
Customer Reviews and Testimonials
Learning what a company can do for you in their own words is necessary. However, you must also see what past customers are saying about them. You can count on companies to publish their customer reviews on their website.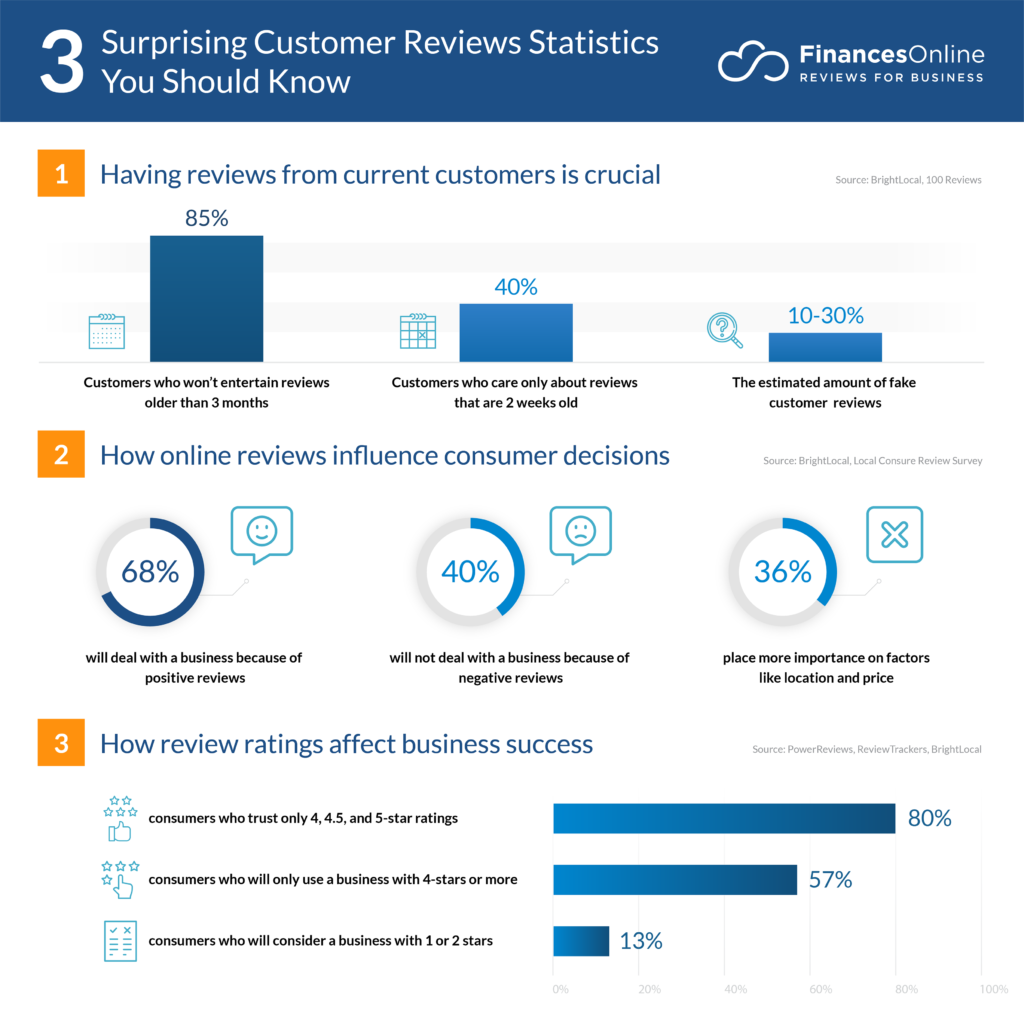 Source: FinancesOnline.
But what if a Design and Development Company doesn't post some — or even all — of the negative reviews? Well, you must dig a bit deeper to hire the right eCommerce Web Developers. For an unbiased look at a company's track record, you can find more reviews from Google. Alternatively, consider checking out other platforms like Yelp, Clutch, and Glassdoor.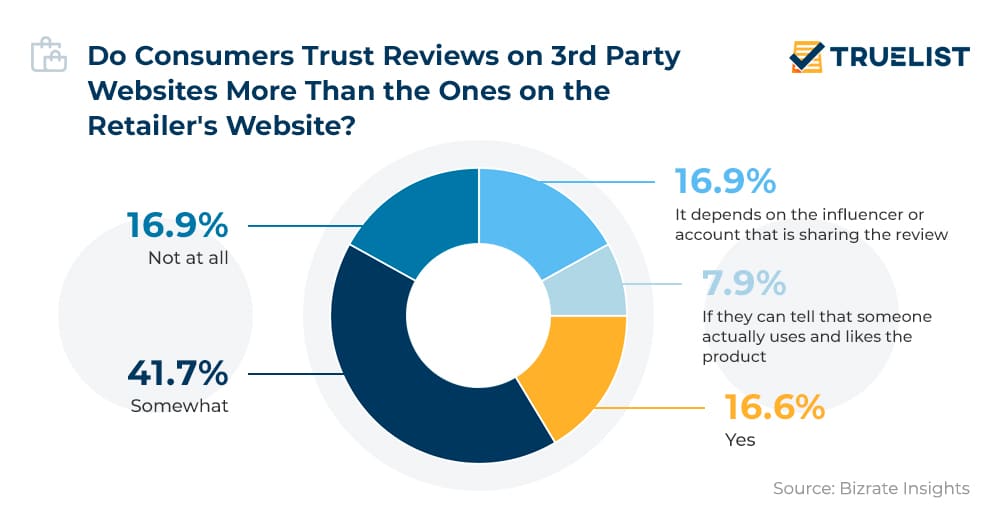 Source: TrueList.
It's vital to see how a service provider has dealt with previous clients. It's a good indicator of how your eCommerce Web project might turn out! So, check testimonial sections to narrow down your prospective list of eCommerce Site Development specialists.
Project Cost and Quality
The cost of eCommerce Web Design and Development services is another critical concern. You can ask for detailed cost estimates that suit your requirements. But, while getting a website at a reasonable price is vital, you mustn't settle for a cheap one. A quality online store costs money since the ideal eCommerce Web Design and Development team sticks to website quality standards!
Communication Language(s) and Channels
Language is crucial, especially if you outsource eCommerce Web Development to offshore agencies. During the hiring process, you must check whether you have a shared language with potential partners.
Not only that, but you must also ensure that you can contact your partner on various communication channels. Whether you hire a team or outsource eCommerce Site Development, you can use Skype, Google Hangouts, or Microsoft Teams. These apps are necessary if your chosen agency isn't available for in-person meetings.
Added eCommerce Site Features
If you want to make your eCommerce business last, you should have a website that lasts too. So, when picking the best eCommerce Web Development Company, you need one that offers a variety of website features.
Your chosen company should offer more than a standard team. As a result, your should feature not just eCommerce Design and Development experts but the following as well:
UX and UI Experts
SEO Specialists
Project Managers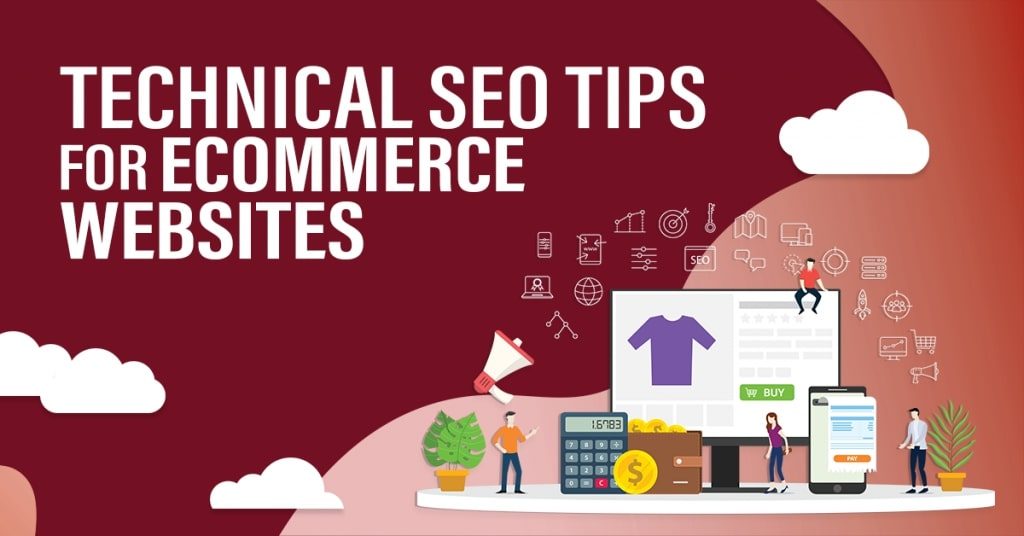 A full team of specialists can help your eCommerce Website reach its maximum potential. Not only that, but hiring various Web Development experts in one group saves you time and resources.
Site Ownership and Maintenance Terms
Many companies may only create an eCommerce site but will retain website ownership after launch. Continued site usage will require additional fees, including when they want to make design changes. As a result, your website ownership costs may be a little too hefty for your budget.
However, a trustworthy service provider will allow you to retain website ownership. In addition, you must own every aspect of your website, including design elements.
Also, you must ensure the company doesn't charge additional fees for maintenance services. This can cause a considerable strain on your budget. So, it's vital to hire an eCommerce Web Development Company that offers affordable maintenance services in the development package. Consider getting a package with 24/7 support personnel!
Final Thoughts
With eCommerce market revenue projected to reach $6.3 trillion in 2023, the eCommerce Industry has proven itself lucrative. When setting up a shop, you shouldn't merely focus on how top-quality your products are. You should also look at their presentation to potential customers via your eCommerce website.
So, learn whether they can present your brand and products to influence consumers to buy from your business. There are plenty of eCommerce Web Design service provider agencies on the market.
However, when hiring eCommerce Web Developers, it's vital to examine several factors, such as:
The agency's eCommerce Design and Development background;
Previous works or portfolios;
Their site;
Core values;
Their development process;
The team's qualifications;
Reviews and testimonials;
Project costs;
Communication channels;
Additional site features; and
Ownership policy.
Naturally, the eCommerce Web Design and Development process will be a breeze when you know what to look for. Your eCommerce store deserves the best design and functionality. So, count on eCommerce Website Development in the Philippines to craft a speedy, attractive, and functional site for your business.