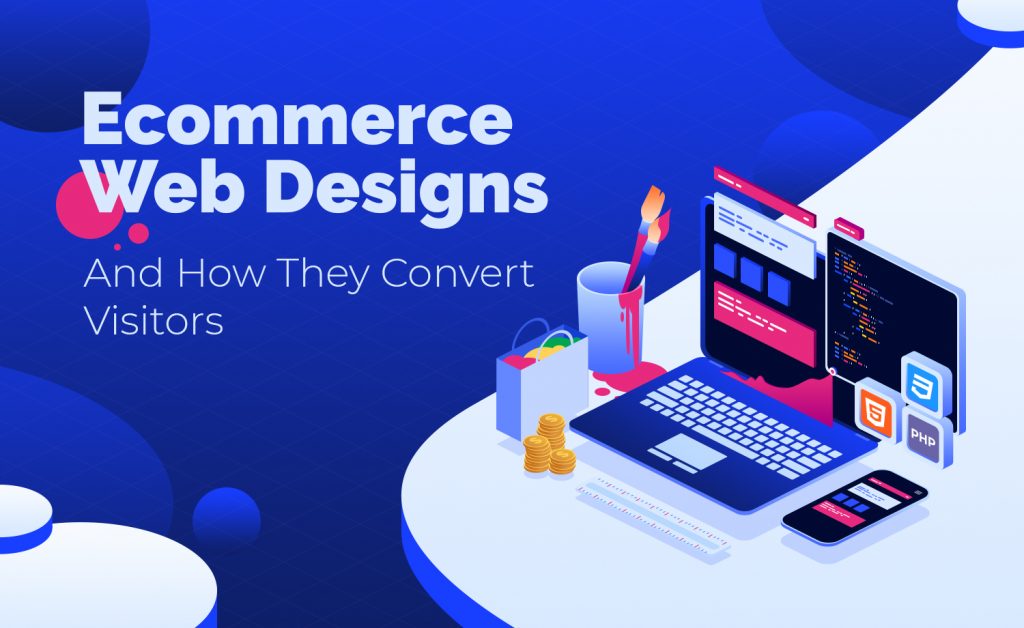 Aug 16, 2019
eCommerce Web Designs & How They Convert Visitors
eCommerce Web Designs that satisfy customers' needs can persuade site visitors to make more purchases from your online store. When it comes to eCommerce Site Design, bright colors and clear product photos aren't enough. There are many concerns when building an excellent eCommerce Site, but you can count on eCommerce Website Design Services.
Boosting your Conversion Rates is part of ensuring that your eCommerce Business Website can gain the attention of visitors. Forrester Research found that an attractive User Interface can raise Conversion Rates by 200%. That same study found that improved User Experience design raises your rates by 400%.
So you've decided it's time for a fresh new eCommerce Business Site Design. Fortunately, there's an abundance of eCommerce Web Design Strategies to boost your conversions. Additionally, there are two major things you need to consider before converting visitors into customers. These are your User Interface (UI) and User Experience (UX).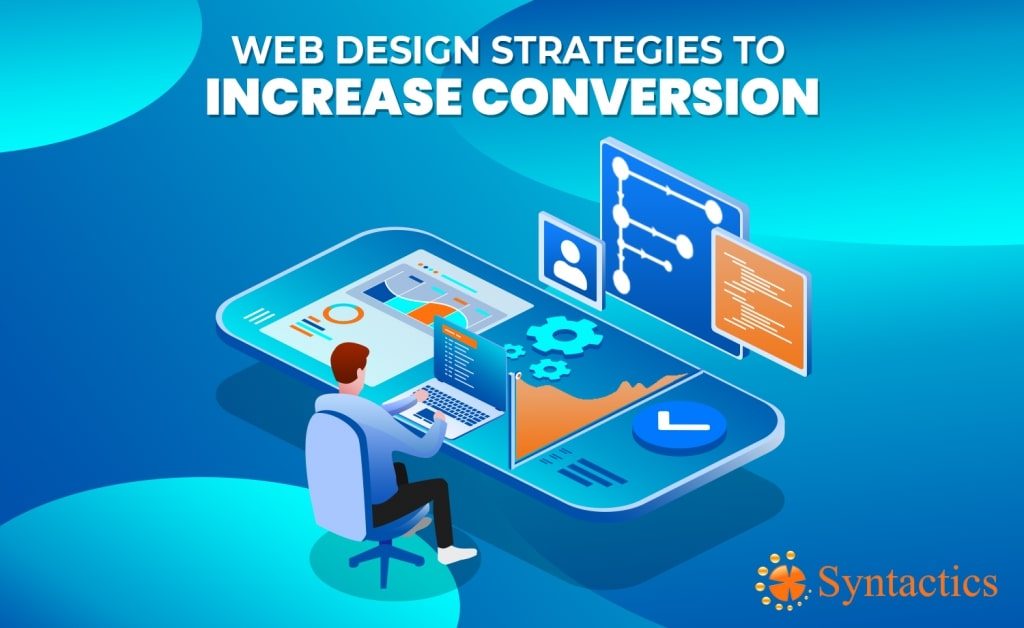 User Interface (UI) Design Patterns 
Is there a certain style already tied to your business, brand, or industry? Are there any expected additions to your eCommerce Site Design from previous customers?
Of course, you can browse the web for eCommerce Website Design inspiration. You might notice an ongoing trend you want to incorporate into your design. But at the same time, this is about your potential customers too.
Here are a few User Interface-related tips to help you tailor your website to their liking:
Conduct a Personality Check
You must avoid several Conversion Rate Optimization mistakes, such as not defining your audience. You can convert more site visitors into customers by getting a feel for what your audience enjoys.
However, this strategy doesn't mean asking all your visitors one by one about their preferences. Instead, website owners must identify their target audience and discover what that audience wants to see!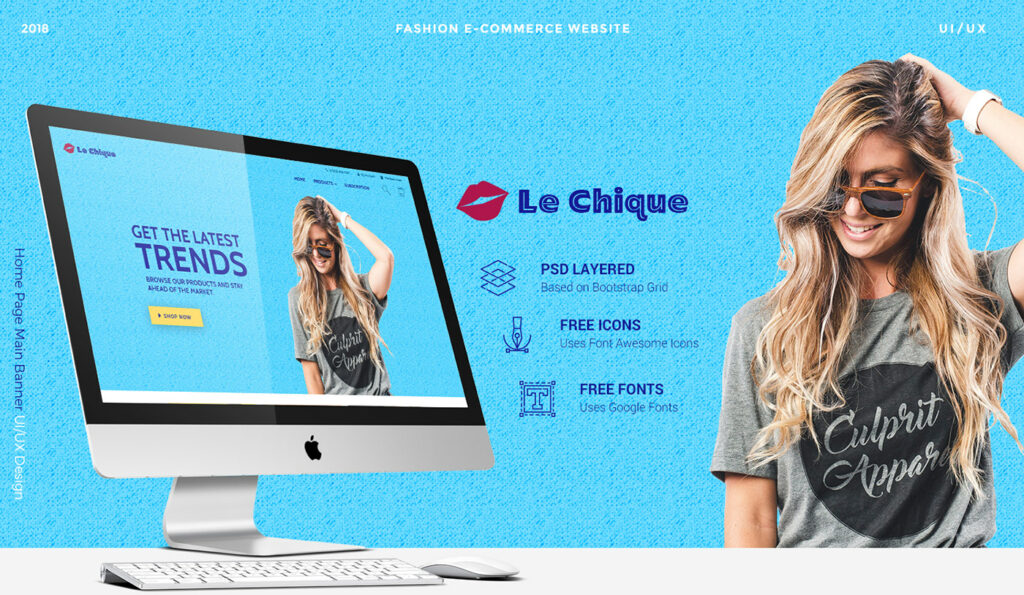 So, ask yourself: what kind of people would most likely be interested in your products or services? It's vital to make a customer profile and get a hold of their taste in design.
When it comes to branding, your business' chosen colors speak for themselves. So consider studying fundamental color theories and choose a few colors that best fit your company. Targeting your intended demographic can ensure you have an easier time converting the right people. After all, you can't please every audience segment.
Utilize the Ideal Website Design Elements on Your Pages
75% of people judge a business' credibility "based on their website design." Thus, it's vital to add fitting imagery to your website.
Naturally, you need to include high-quality photos or videos that are unique to you and your brand. The need for high-quality product visuals is even more pronounced since your eCommerce shop needs to show off its goods! Additionally, you need to keep your visual branding elements present on your eCommerce Web Pages.
Similarly, different fonts and font families portray distinct moods, whether they're weighty, elegant, or curvy and playful. However, it's vital to choose your fonts wisely. For instance, a more mature audience might feel disconnected from your company if they feel your design's too childish.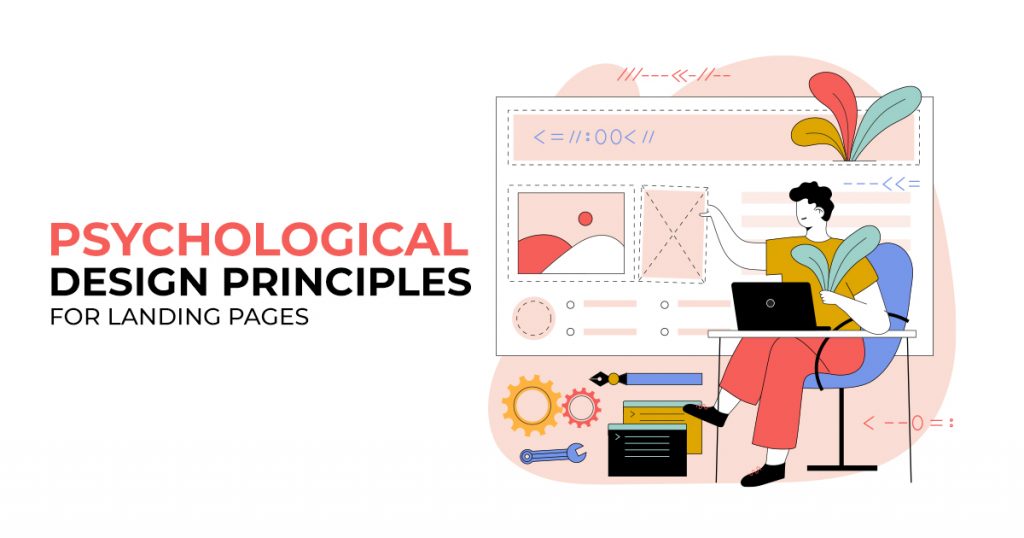 You can find the ideal website design elements if you keep your target audience in mind during the research process.
Maintain the Information Balance
In addition to site design elements, the amount of information you provide says a lot about your business, too. For instance, some items or services must display the price and a few bullet points of their basic features. However, others may call for a more detailed product description involving paragraphs of text.
You can address additional questions later via a Frequently Asked Questions section. Fortunately, you can set up a contact form for that particular purpose. Alternatively, you can place them somewhere between your content with touches of white space wherever necessary.
However, it's also vital to speak for your brand as well. This way, you can showcase your company's credibility without spamming visitors. So, consider dedicating a section or two to social proof and add content such as:
User testimonials;
Product reviews and ratings; and
General feedback.
Regardless of industry, when you have a content pool, you shouldn't fill your site with more information than necessary. After all, you want to avoid overwhelming your site's visitors.
Keep Your Website Navigation Straightforward
If your users find your eCommerce site difficult to navigate, you'll lose out on conversions. Navigation encompasses all the website UI elements that users interact with to reach particular pages or destinations, including:
The navigation bar or menu;
Product Pages;
Sitewide search;
Search filters;
Website footers, etc.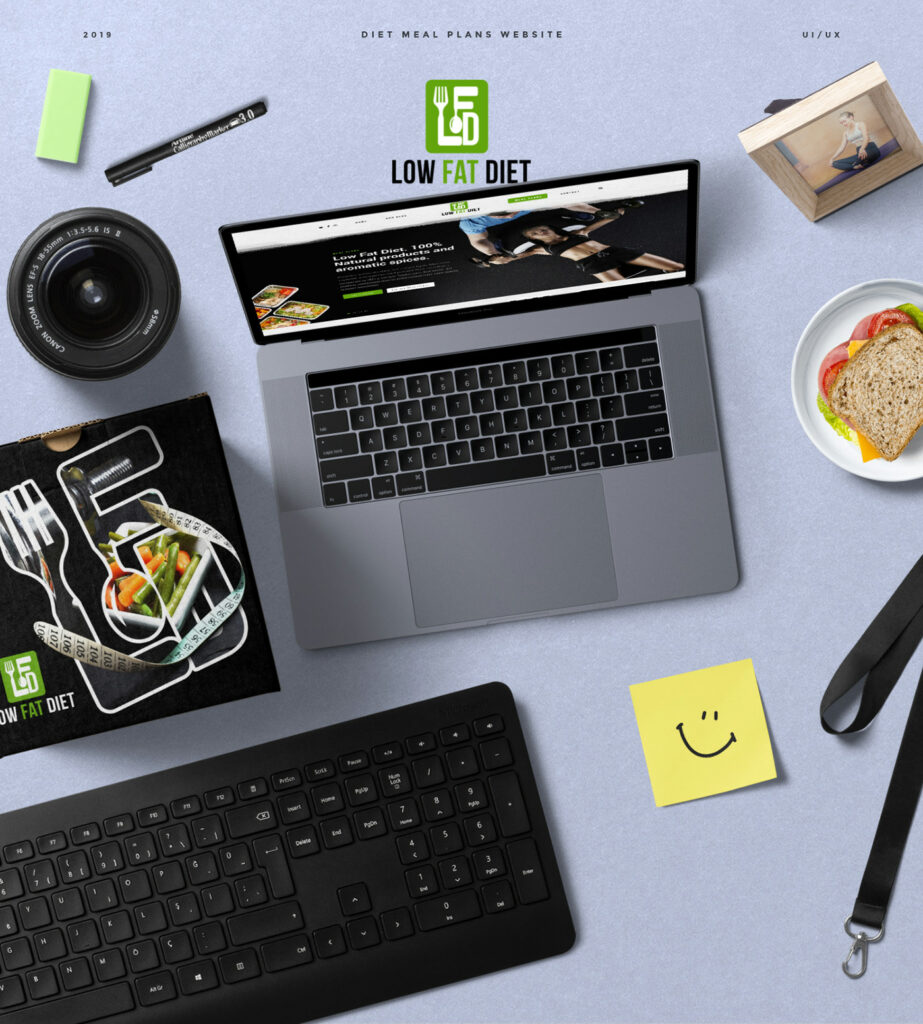 In addition to having an attractive design, your website must have a straightforward layout. Otherwise, you risk having people bounce away from your website. An appealing and clear website layout can decrease your Bounce Rate.
Visitors should find your website user-friendly and easy to navigate. Also, consider how many clicks it takes for a visitor to purchase from your eCommerce Website. To ensure your visitors can interact with your site and get to their intended destinations, here are a few tips:
Make sure the navigation bar or menu is visible on the page.
Avoid adding too many options or buttons.
Clearly define each button's purpose.
Ensure that click-throughs function seamlessly.
Examine how navigation works on mobile devices.
Keep Your eCommerce Web Design Consistent
Once you've decided on a primary color palette and a set of fonts, make sure to stick to them. Having the same elements throughout your web pages reminds visitors that they're still on the same company website. It also leaves them with a sense of comfort and familiarity the next time they visit.
In addition, it helps to follow a familiar layout or theme across most websites. This means including the following:
A logo on the top-left corner that redirects to the homepage;
A header or menu in the top-middle,
Lastly, a search bar in the top-right corner.
Think of these as an unspoken rule of Web Design's Best Practices. These Website Design elements make things more convenient for everyone, overall.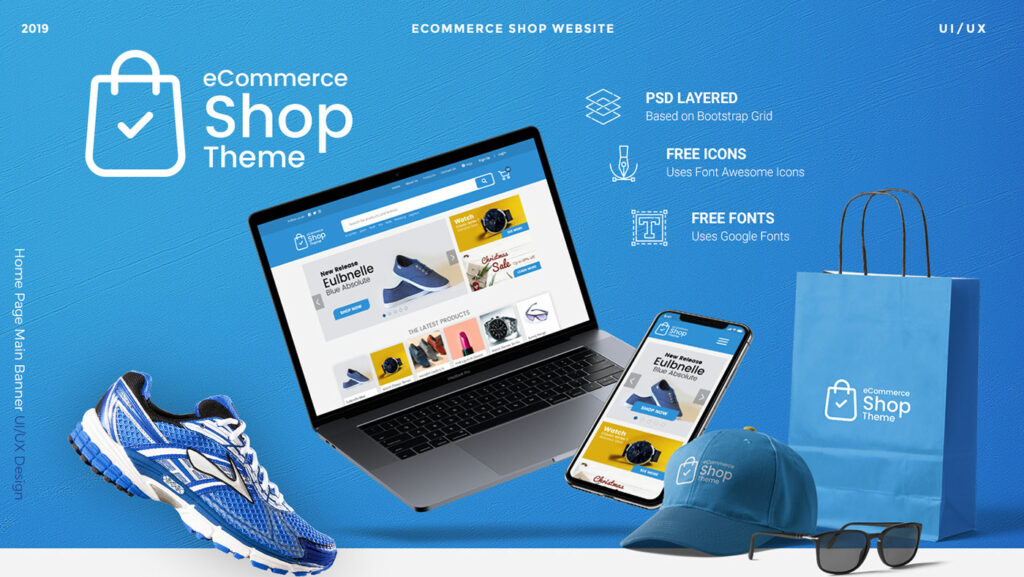 Incorporate Analytics Into Your Decision-Making Process 
Consider using Google Analytics to find out more about site visitor behavior. You can also get user feedback and tailor your website design to your target demographics. Creating Website Designs based on your own desires or guesses can result in low Conversion Rates. Thus, it's vital to make data-driven decisions when creating eCommerce Website Designs.
You must learn how the visitor experience affects your conversions and get information on the following aspects:
On what page do most of your site visitors land?
Where do people spend their most time on your eCommerce Web Pages?
On average, how long do users spend on your website?
At what point do people bounce away from your eCommerce Business Site?
How do users find your eCommerce Website's usability?
So, use visitor tracking software to learn what your analytics say about your traffic! You can also use a heat map to see what page elements your users favor. Consider testing your website conversions with A/B Testing and then make changes based on the results.
Ideal User Experiences (UX)
Consumers won't think twice about leaving a frustrating eCommerce Website. It's time to talk about the visual aspect's equally important counterpart: the User Experience.
Also known as UX, this design aspect revolves around your eCommerce Site's functionality. You must give your site a test run to see if it gives you a positive or negative experience. Here are the top UX concerns to watch out for:
Ensure Your Site Loads Fast
Isn't it annoying when you're looking for product information but are still waiting for the next webpage to load? Alternatively, it's frustrating for a user to click on buttons for a while without any results. It might be inconvenient, but poor eCommerce Web Design moments like this increase a site's Bounce Rate.

Source: ThinkWithGoogle.
Online shoppers value an attractive, responsive experience but also want a quick one. Most websites have an optimal load time of three seconds, which is reduced to a mere two for eCommerce Sites.
This is why you must keep the entire shopping process smooth. You can do this by eliminating elements that only contribute to increasing your site's loading time, such as:
Compressing your product images;
Cutting down on videos with large file sizes (don't forget to disable their autoplay while you're at it); and
Remove any unnecessary plugins.
Fortunately, Custom WordPress Development Experts can help you craft high-converting eCommerce Web Designs.
Cater to the Dualities of Desktop and Mobile 
No matter how captivating your Web Design is via Desktop computers, it doesn't immediately translate to being Mobile-Friendly. Thus, you have to optimize them to be compatible with most — if not all — Mobile Devices.
Prioritizing your eCommerce Website's Desktop version doesn't cut it these days. "Nearly half of consumers" make purchases on mobile than in a store. As a result, if you don't optimize your site for mobile, you're missing out on conversions and sales. In addition to those, here are additional effects of a site not optimized for mobile:
Reduced organic traffic;
Fewer leads;
Increased Bounce Rates; and
Unsatisfactory SEO rankings.
Your eCommerce Site should look aesthetically pleasing and function seamlessly on any device. As a result, visitors can enjoy a smooth on-site UX on their desktops, smartphones, or tablets.
Responsive Design is one way to build trust with site visitors. This way, you can entice them to stay on your site and browse your products. As a result, Mobile-Responsive Design provides various benefits to your eCommerce shop.
Search Engine Optimization
SEO provides your eCommerce Site with various opportunities for online visibility. Of course, you must be vigilant with opportunities to boost your SEO, such as utilizing eCommerce SEO Tips!
So, you must also keep up with critical SEO Trends, including the following:
Core Web Vitals;
Image Optimization; and
Offering an improved online shopping experience.
Additionally, it's critical to follow essential SEO Best Practices, such as optimizing Meta Descriptions, and adding relevant keywords. Don't forget to make your site framework SEO-friendly, as excellent Site Design also improves SEO.
Most importantly, you must ensure your Search Engine Optimization efforts are continuous and up-to-date.
Consistently Add Valuable Content
Part of providing a satisfying User Experience is consistently posting relevant website content. Content is critical for boosting your SEO rankings. After all, you can optimize them for better online visibility! Adding essential information to your site concerning your products, industry, and other related topics can build trust in visitors.
So, you need to find the right Long-Tailed Keywords to help you tap into the right search results pages. Afterward, you must regularly post various SEO-optimized content concerning topics related to your business! You can write how-tos, product explanations, reviews, etc., on top of informative blog posts and articles.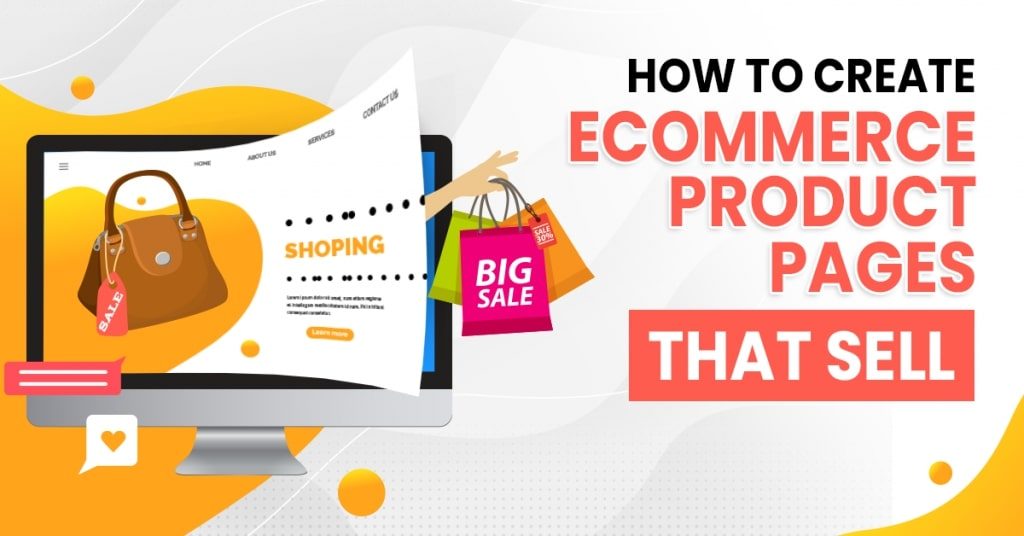 It's also an excellent practice to incorporate media files like images and videos. Also, you must make sure these contain the appropriate keyword-optimized Alt Text! In time, Google will notice that your eCommerce Website provides helpful information to its users. This is how your eCommerce Site gets higher search results rankings.
Build Trust to Encourage Conversions
No two eCommerce Website themes are the same. Unfortunately, you can't make a code that causes users to trust your site. Your eCommerce Site should earn your customers' trust.
Naturally, you'll be dealing with customers' money and sometimes sensitive data like credit card details. So, you need to ensure your website is trustworthy to improve your Conversion Rates.
For instance, you need to add the following to indicate trust:
A clear or transparent store return policy.
Your business' contact information — i.e., email and phone numbers. (You can include your mailing address if applicable.)
The location's store hours, if applicable.
Payment trust badges to indicate buyers' payments are safe with your store.
Social proof, customer testimonials, or User-Generated Content.
The store's Social Media accounts.
An About Us section explaining your business, how it was founded, and what its mission is.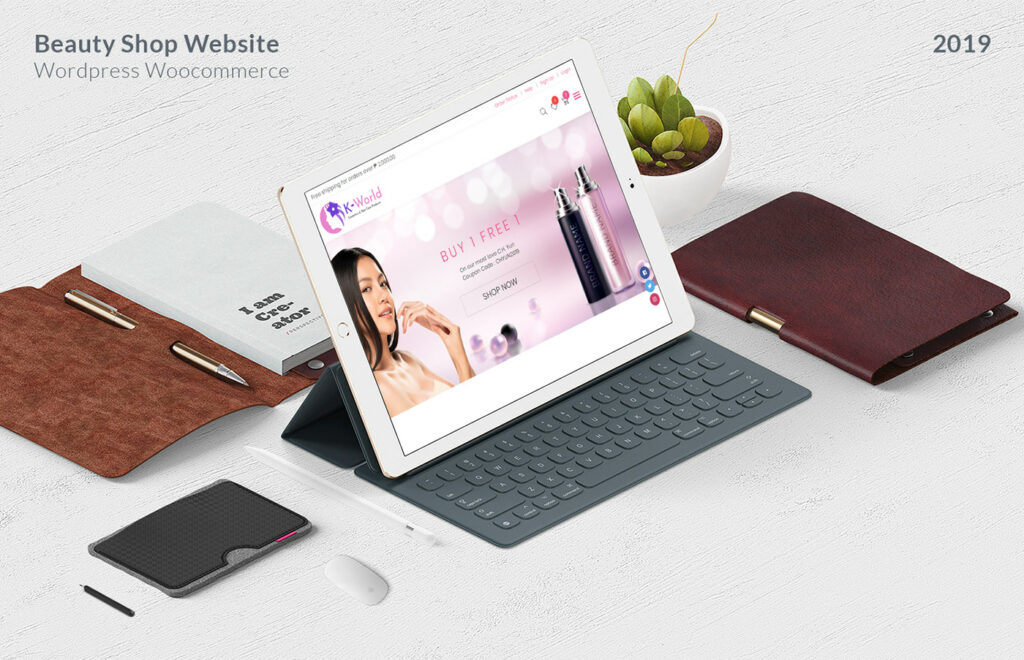 Keep eCommerce Web Design Consistent to Make it Stand Out
To convert online shoppers into loyal customers, you must tell them about your products. Online shoppers have to visualize themselves with the added value your product would provide them before it's even been delivered. That's where the best eCommerce SEO Strategies and Web Designs come in.
These aspects of Website Design discussed here are a limited look into designing an optimized eCommerce Site. In addition, you must customize your website to stand out from the competition. After all, a more personalized approach may push your visitors toward the checkout.
But overall, an attractive, navigable, and responsive eCommerce Website can significantly improve your conversions. Your eCommerce store should allow customers to browse, select, and purchase products no matter their device.
Count on eCommerce Website Design in the Philippines to improve your Conversion Rate Optimization efforts.