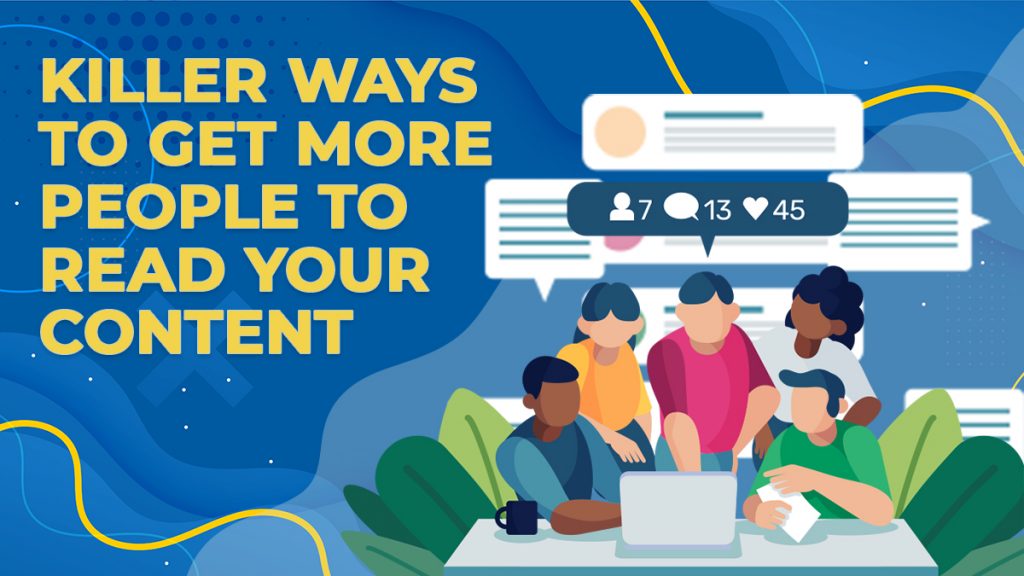 Jun 30, 2021
Killer Ways to Get More People to Read Your Content
Online content writers love getting attention. They want to feel the love and appreciation of their followers and readers. They feel this when their readers comment, tweet, or share their content on social media platforms and networking channels such as Facebook, Twitter, Instagram, LinkedIn, Pinterest, and the like. As such, to become an excellent online content writer, it would be best to know that online readers are pretty different from the traditional offline reading bibliophiles. So, suppose you want more of your followers to read your content. In that case, you must learn the following practical techniques. These are used by professional content writers from top SEO companies to attract and hold their readers' attention.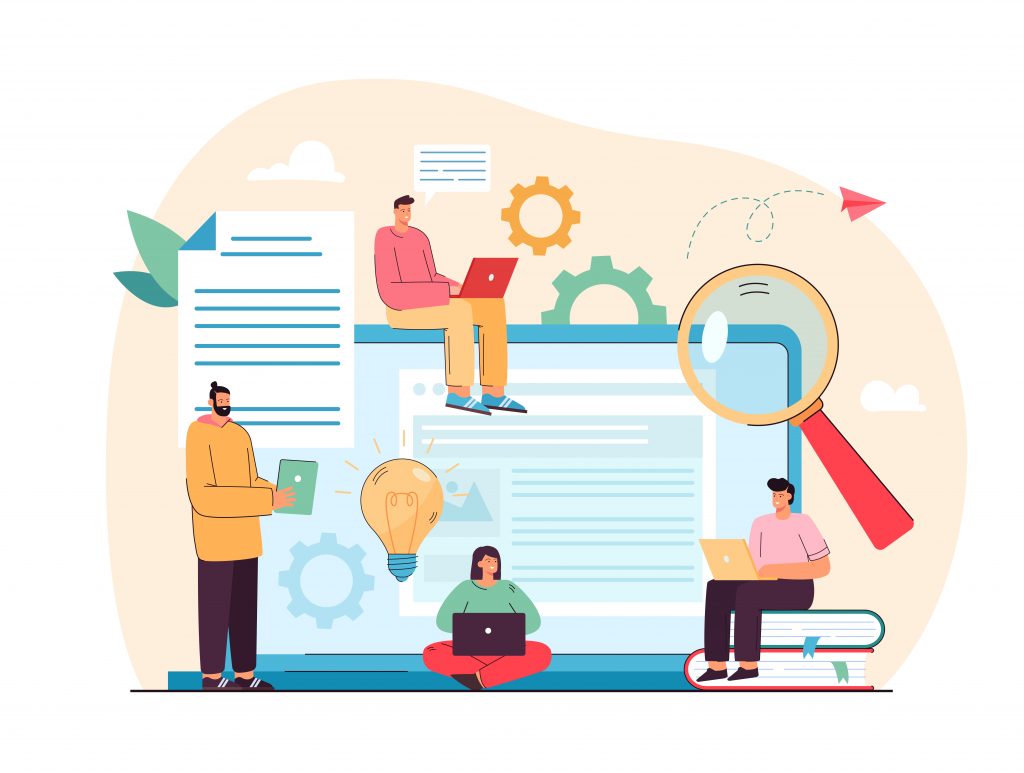 Effective Ways to Attract People to Read Your Content
If you have built a website for your online business – big or small – or you produce articles for your travel blog website, for instance, you need to write and publish quality content. Doing so allows you to attract the audience on a deeper and more genuine level. As a result, you help grow your brand and establish a solid and reliable online presence.
Here are some of the techniques that you may adopt when writing articles, blog posts, news, press releases, and the like to help guarantee that your site visitors read your content and get added value from them:
Get to Know Your Audience

It is vital that you know and understand your target audience when writing online content. Understanding your audience's problems, issues, and concerns will help you cater your content – including your products and services – to addressing their needs. Therefore, when they see how valuable your content is to their needs, then your brand becomes relevant to their lives, thereby helping you build customer trust and foster customer loyalty.

Establish a Clear Objective

You create content so that your site visitors read your content and perform the desired action. So, when you write content, you should know what the content is for. For example, you want your content to improve your brand awareness, improve site traffic, generate leads, and rank higher on search engine results (SERPs). You can also use it to introduce your company or showcase new products and offerings. Ultimately, your content should naturally lead your readers to perform your desired action.

Align Content with Marketing Campaign

You write content because you want your business to grow. This becomes possible if you align the message of your content with your business strategies and marketing campaigns. So, when you write content, it should help direct your reader's attention to your sales material and other marketing efforts. Relatively, it is also vital that the preview you display on SERPs (title and meta description) and the actual content correspond with each other. Otherwise, you risk increasing your site's bounce rate.

Find Trending Topics to Use as Reference for Your Content

If you want people to read your content, you need to know what topics are trending in the niche or industry that you belong to. In doing so, you stay informed and you keep your audience updated on the latest trends, practices, products, or services. Also, staying updated keeps you apart from your competitors. So, it would be best that you use trending topics as reference to help give you inspiration on what to write.

Utilize SEO Research Tools for Generating Content Ideas

As a business owner, you may not have enough time to come up with fresh and unique topics to talk about in your latest article. Fortunately, the friendly people of the internet provide you with several search engine optimization (SEO) research tools that can help you generate content ideas. These SEO research tools include BuzzSumo, SEMrush, and Buffer. BuzzSumo, for example, allows you to key in a word or a phrase. They will then display some of the most popular posts online that contain said word or phrase.

Craft Catchy Titles and Headlines

You are not the only one posting content online. So, aim to stand out from the rest. If you want people to read your content, you need to catch their attention with an exciting and informative title. You can also use headline checker tools or headline generators such as Sharethrough and Headline Analyzer. More importantly, it would help if you also used relevant keywords in your title tag, meta description, and the body of your content to help that particular web page rank higher on SERPs. Doing so would help improve your marketing campaign's clickthrough rate (CTR).

Create Easily-Digestible and Relevant Content

For your content to be highly efficient, you should keep it easy to read, brief, delightful, insightful, and relevant to your target market's needs. For instance, if you are running an IT and business solutions website, you need to consider that not everyone can understand your industry's technical jargon and concepts. As such, you must write online content that uses simple words and sentences when discussing complex and technical information.

Review and Proofread Written Content

If you want people to read your content, make sure that it follows the various rules in grammar and spelling. As much as possible, it should be free from grammatical mistakes and spelling errors. You need to set some time to review your written output's content and structure to do this. You can do this manually and have others edit and proofread your content. However, you can use a spelling and grammar checking tool such as Grammarly and Copyscape to proofread it for efficiency.

Use Online Tools for Improved Marketing Campaigns

The internet provides business owners, entrepreneurs, marketing professionals, and the like with the necessary tools, applications, programs, and software to streamline and automate marketing initiatives and overall SEO endeavors. These tools will prove helpful and integral when writing, publishing, and marketing your content to your readers. You can choose to sell your content through your website or publish them through social media platforms.

Monitor, Analyze and Optimize Content

When you publish online content, that is not the end of the line. As part of your marketing strategy, you should monitor, analyze, and optimize content when needed. In doing so, you can check if your target audience reads your content and performs the desired actions. These are either signing up for your company newsletter, purchasing a product, availing of your service, and the like. In addition, by analyzing the online content you publish, you can determine which works and which doesn't.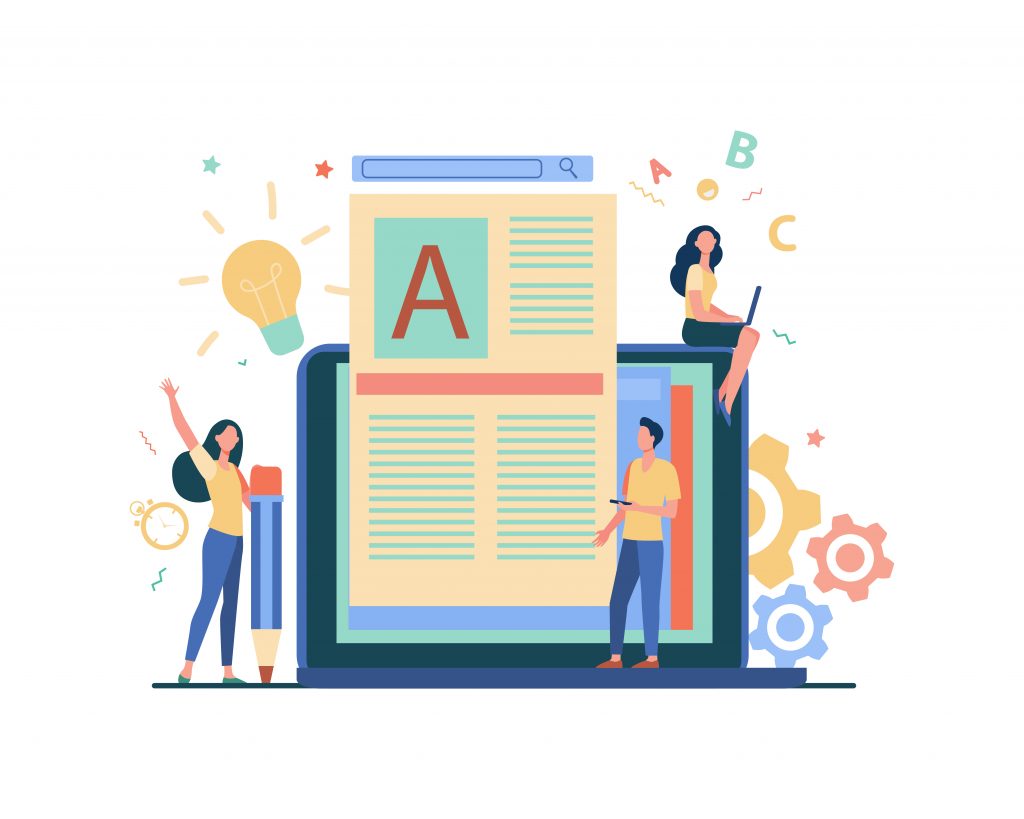 Get More People to Read Your Articles with Web Content Services
In the end, if you can please your online readers with your articles using the above techniques, you can expect them to read your content and share it with their online networks and connections. Moreover, by gaining customer trust and establishing customer loyalty, you can also expect them to keep coming back for more. So, if you need help creating highly relevant, quality, and engaging online content, you can seek out an SEO company in the Philippines that offers excellent web content services!
Do you know of any other ways to get more and more people to read your content online? Please share it with us in the comments section below!