Jun 3, 2020
10 Tips For Improving Your Development Skills
While skilled teams often craft large website development projects through collaboration, every developer contributes to it in a different way. As such, it's important to note that every professional is on a unique journey towards career growth and self improvement. Here are 10 tips on enhancing your development skills regardless of your current skill level:
Study the fundamentals.
It's easy to look at finished outputs and become overwhelmed by the length and complexity of their code. In these situations, it's best to take your time to break it down into smaller subsections. Carefully read them part by part and try to understand their purpose. After all, one of the best ways to develop your development skills is to have a solid grasp of the basics.
Pay attention to the little details. 
Organize outside of the code itself. For example, while it may be tempting to store all your files in one folder, this method can only cost you time when you need to sort through all of them later on. Start getting into a more organized routine and create as many folders and subfolders as necessary. 
Keep in mind that without the need to show and deconstruct it for others, single-developer projects have become more prone to being unstructured. Therefore, it's best to make it a point to group, categorize, and organize all of your elements as neatly as possible. Doing so allows you to locate any bugs you may have missed down the road more easily.
Having the best web developer tools in your toolbox won't automatically improve your development skills overnight. However, intentionally and consistently blocking out time frames to focus on practicing your knowledge of these tools can reap you better results than you expect. Conduct practice sessions and test yourself with a few activities from online resources.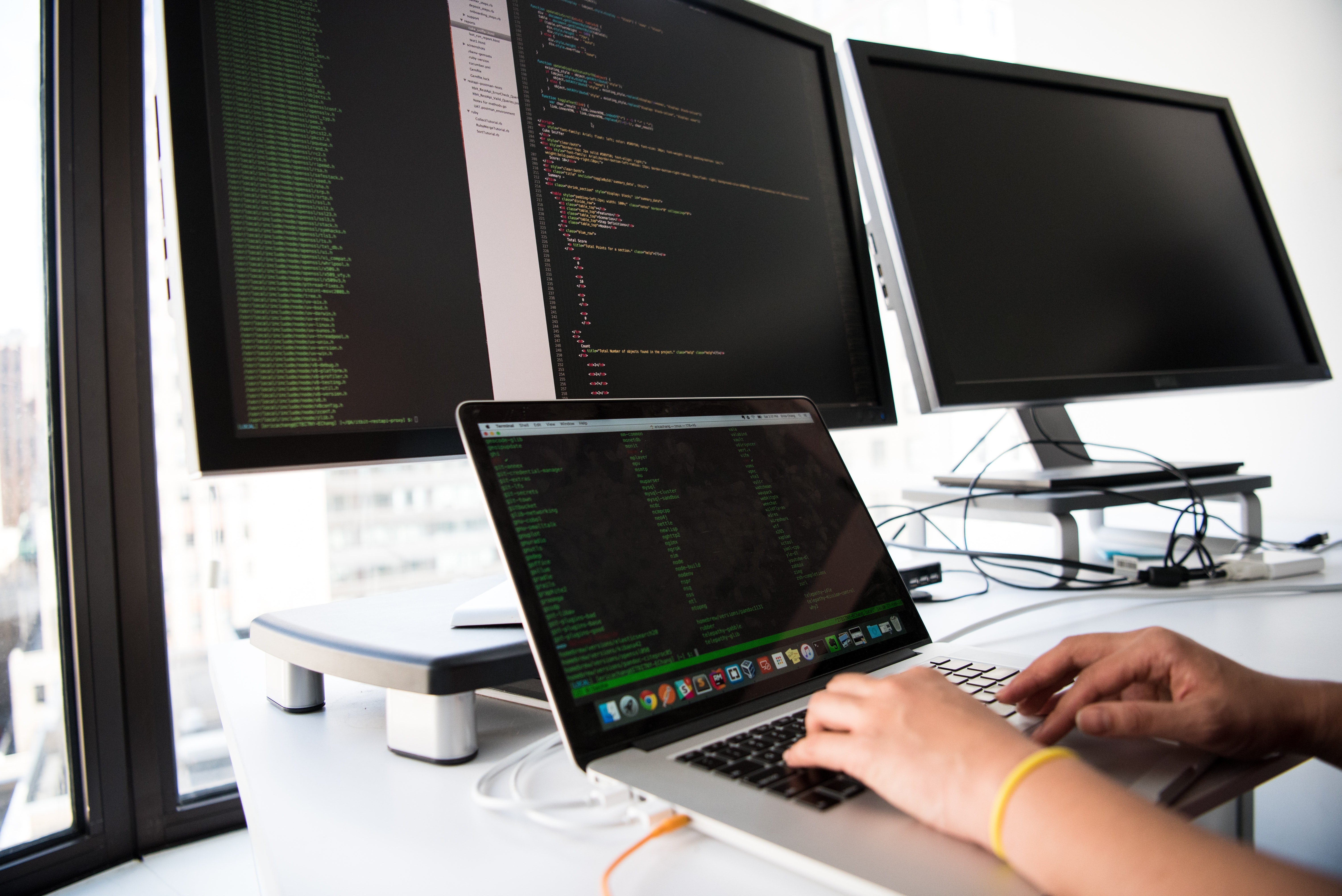 Source: pexels
Know how to properly track your progress.
Have specific Key Performance Indicators (KPI) that measure the growth of your development skills as a developer over time. This holds true regardless of whether you're trying to learn a new language or improve your speed and efficiency via keyboard shortcuts, for example. Moreover, having these data on your growth gives you a more objective perspective that consequently allows you to identify your strengths and points for improvement in the future. Marques Coleman, a writer for subjecto.com education website says: "When you track your progress, you naturally become more focused on your work. You also have a better understanding of the value you create."
Identify your learning style.
Right off the bat it's important to know that learning styles vary from one individual to another. Given that learning is a lifelong process, it's important to identify your learning style beforehand in order to save time in the long run. You may find that you pick up on concepts faster after a hands-on experience. On the other hand, others may be more visual and auditory learners. In that case, they may better improve their development skills after watching video demonstrations and tutorials. 
Share the development skills you've learned.
On the flipside, invest a portion of your time to teaching others the techniques you've picked up along the way. This allows you to further reinforce your confidence in your development skills while also showcasing your competence and mastery to clients. Other developers may even start their own dedicated blogs to document certain concepts or projects.
Ask for help.
The first step to solving a problem is thoroughly understanding it well enough that you're able to accurately explain the issues you've encountered in detail. More often than not, other developers that have previously been in the same boat are able and willing to provide advice or tried and tested solutions. Don't hesitate to reach out to colleagues or online forums filled with lots of resources and development communities. Remember that asking the right questions is a skill in itself.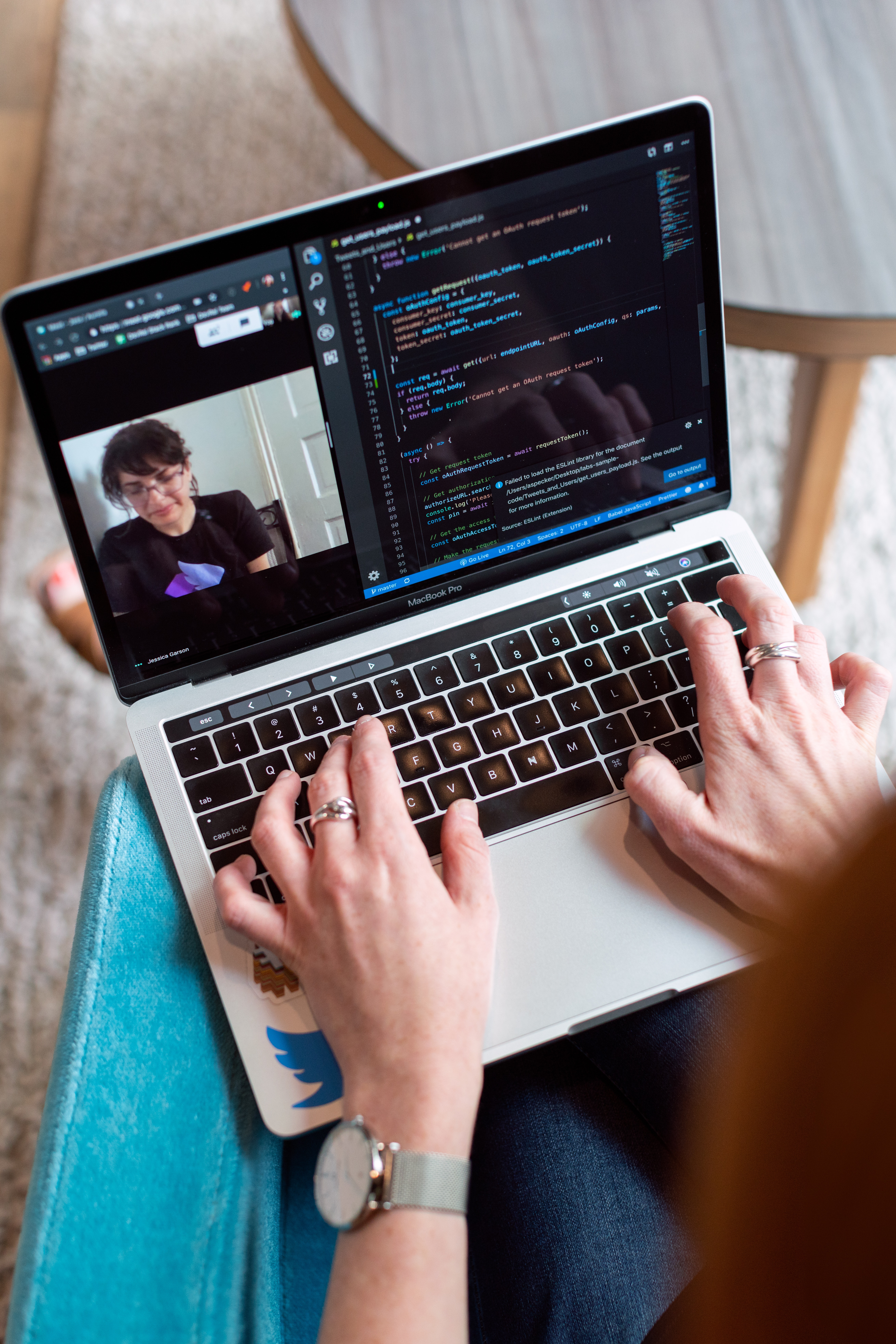 Source: pexels
Compare and contrast.
Take the time to analyze other developers' codes on similar projects. Look out for the similarities and differences between your work and theirs. While you're at it, avoid overcomplicating your code and keep it as simple as possible. 
Expand your network.
Meeting new people within your industry gives you more opportunities to better your career. Join conferences, local meetups, and other similar events with like-minded individuals. Share and listen to advice with your peers. Engage in smaller projects and training sessions with your team. At the same time, expanding your network outside your direct line of work can be a great way to learn more about other industries. And as a result, you now gain a better understanding of foreign concepts and, over time, will be able to generate ideas for collaborations and partnerships.
Build and strengthen habits.
In order to succeed in your field, improving your development skills should not only be a priority but a habit. Act like a great web developer and aim to learn quickly within time constraints. However, make sure you continuously reinforce your learnings and make your priority to develop your skills a habit. 
Are you a developer looking to improve your skills? Let us know which of these tips you will test out first!