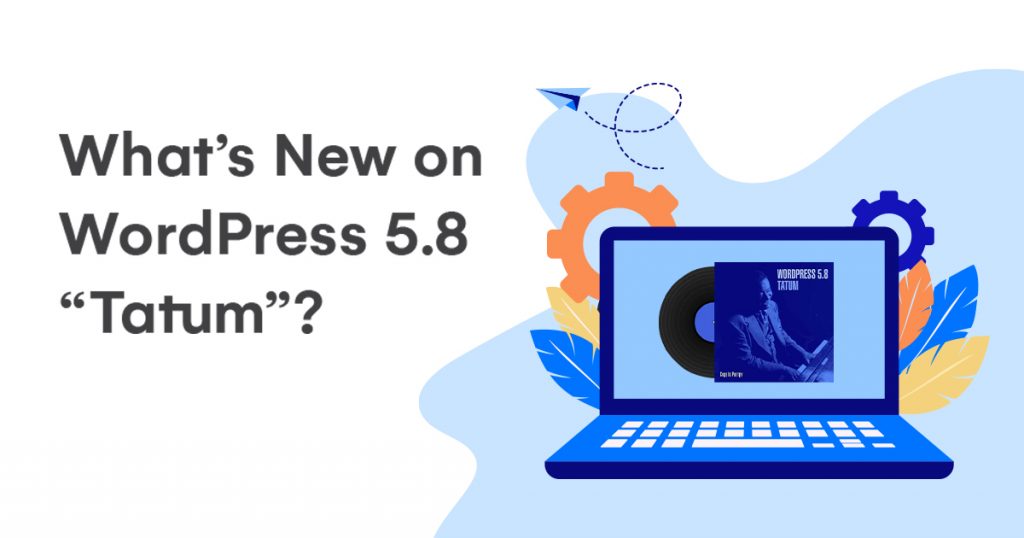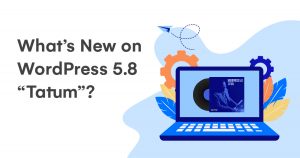 Sep 2, 2021
What's New on WordPress 5.8 "Tatum"?
In July 2021, WordPress released version 5.8, "Tatum," in honor of legendary jazz pianist Art Tatum. It is their second major release of the year, and it comes with new and improved features. So, let us see what WordPress 5.8 Tatum has to offer you and your business websites!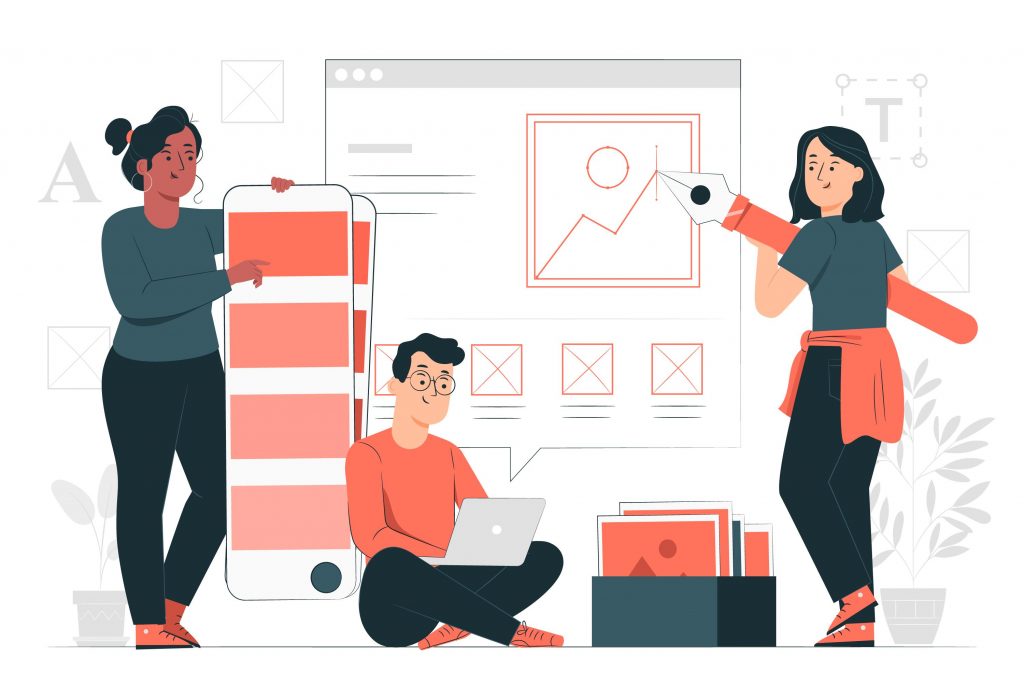 What's New on WordPress 5.8 Tatum?
Discussed below are the brand-new features and improvements that you can work with using WordPress 5.8 Tatum:
The Template Editor
For this latest version of WordPress, you can work with the new template editor. By using the block editor, the template editor serves as a significant move towards having a full site editing tool. For this reason, you can only expect WordPress to improve in its succeeding versions. Furthermore, as a new feature, the template editor helps you create and save templates for your WordPress website. Thus, you can use them later when you need to publish a post or create a new page.
If you switch to the template editor, you can add and start using the site editing blocks. It comprises several essential blocks, including the following:
Login/out
Page List
Post Categories
Post Content
Post Date
Post Excerpt
Post Featured Image
Post Tags
Post Title
Query Loop
Site Logo
Site Tagline
Site Title
Moreover, the template editor still relies on the WordPress theme that you are using. So, upon usage, you can see that it will inherit the WordPress theme's styles. Nevertheless, the template editor feature is optional. As such, you or your WordPress developers can choose to enable or disable it accordingly.
WebP Images
WordPress 5.8 Tatum will also start using a new file format for images that you use online called WebP. With the WebP image format, your images are 25-34% smaller in file size compared to PNG and JPEG without compromising its quality. In addition, WordPress 5.8 Tatum allows you to upload your WebP images to your website without the use of plugins. Here are some tips on how you can optimize images for improved page loading speed.
Blocks As Widgets
One other contributing factor towards having a full-site editing experience comes in the form of the blocks as widgets interface. The blocks as widgets feature will help improve the flexibility of the block editor to your sidebar widgets. It also offers a widgets block that allows you to use classic widgets that are not yet available as blocks.
Therefore, with the blocks as widgets feature, you can use design tools, such as colors, typography, and spacing, without installing any plugins. WordPress users can access this new feature by heading to the "Customizer." You can also find it by heading to the "Appearance" tab and clicking on the "Widgets" page. However, if you are not ready to use this new feature yet, you can disable it by installing and activating the Classic Widgets plugin.
Some Editor Improvements on WordPress 5.8 Tatum
The following are the editor improvements and bug fixes implemented in WordPress 5.8 Tatum to enhance your editing experience:
Select Tool with Block Handles

In WordPress 5.8, the select tool can now show you an improved block outline. The outline includes a block handle, quickly allowing you to move blocks up and down. This latest version of WordPress has also improved its block highlighting feature when your mouse hovers over different blocks in a post or page.

List View Panel

WordPress 5.8 also made some improvements in its list view panel. The list view panel will display a complete list of blocks in the post or page you are making. This improvement will make it more convenient for you to transfer or move a particular block, especially when working with complicated layouts.

Duotone Filters and Media Blocks

The Duotone filters for images is another feature added to WordPress 5.8 Tatum. You can use these filters on media blocks, including images, cover images, and galleries. It also conveniently comes with its own presets for faster media block editing. Also, know that WordPress themes will come with their own presets, making it easier to match your theme color schemes. However, if these presets do not work well with your design and layout, you can always create your own, including the color you want to use.

Parent Block among Nested Blocks

In WordPress, you can easily group blocks such as columns and groups through the nested blocks feature. But there are times when you may have found difficulty selecting the parent block inside the nested block. With WordPress 5.8 Tatum, you can now always see a parent block button in the toolbar so that you can easily select the parent block from the nested block.

Existing Blocks

When it comes to existing blocks in WordPress 5.8 Tatum, you now have more options when choosing text, link colors, and background. You also have a new opportunity to adjust the padding among your columns and select the gradient background for your table blocks.

Pattern Suggestions in Add Block Panel

If you use the add block panel in WordPress 5.8 to search for a particular block, the editor will give out pattern suggestions that you can add. WordPress 5.8 comes with new patterns. Moreover, they have started working on integrating said patterns with the WordPress.org pattern directory.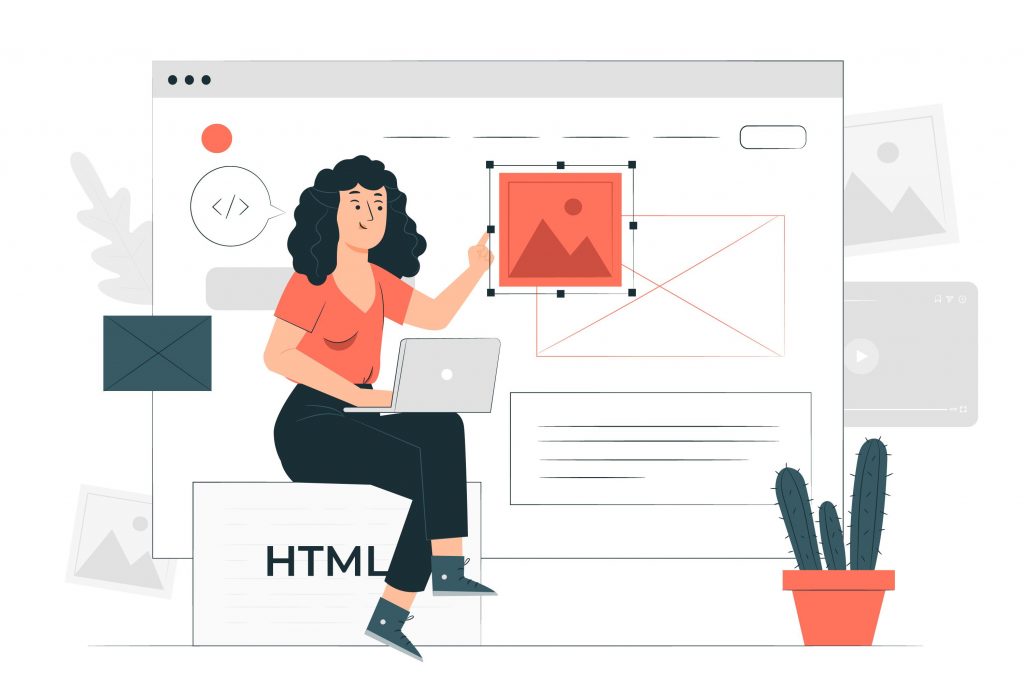 Are You Ready for WordPress 5.8?
That's all that you have to know about the latest WordPress version! We hope that you are now more excited to post new and creative content on your WordPress websites. If you need help with your WordPress website projects, please feel free to tap on a web design and development company from the Philippines to assist you!
So, which among these WordPress 5.8 Tatum features and improvements are you most excited to work with? Let us know in the comments section below!