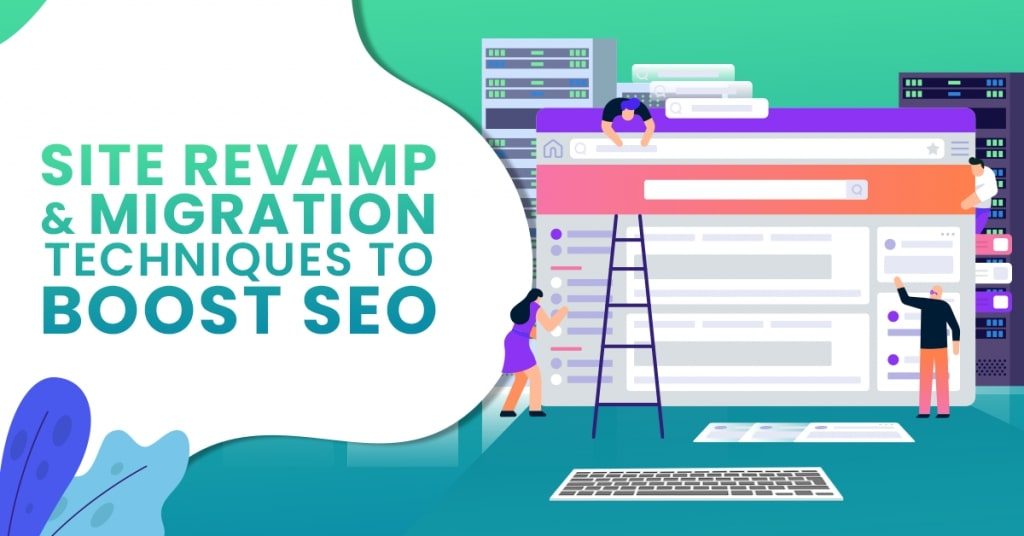 Jun 2, 2020
Site Revamp & Migration Techniques To Boost SEO
On the most basic levels, site migration is simply transferring a website from one domain to another. However, in other circumstances, it can also be seen as a process wherein teams modify a website's design, architecture, and other elements. Teams that work with a trusted SEO agency in the Philippines often work on revamping and migrating websites with the objective of boosting a site's overall SEO performance.
Moreover, it's important to remember that there are plenty of reasons to undergo site revamp and migration. These could range anywhere from experiencing a decrease in site traffic or conversion to an overall rebranding. Thinking about revamping and migrating your website? 
Here are a few more signs it's time to migrate and revamp your website:
Having difficulty organizing your website's content is a major sign that it's time you revamp your website. In fact, not having a

Content Management System (CMS)

prevents you from fully optimizing your web pages. On the flipside, with a CMS, team members can easily access and modify your content—even without programming knowledge.

In reality, businesses collecting personal data and payments are more likely to be the target of third-party attacks. Without taking the proper precautionary measures, introducing newer features to your website may make it more vulnerable to online security threats. To start off, you can contact your web hosting provider to coordinate plans during your website migration and revamp process.

Running a website that's inaccessible to mobile users can easily discourage clients from engaging with your brand. Consider migrating and revamping your website the moment you notice an increase in your web pages' bounce rates. Remember that evaluating your site's effectiveness and responsiveness on mobile is equally as important as its performance on desktop devices.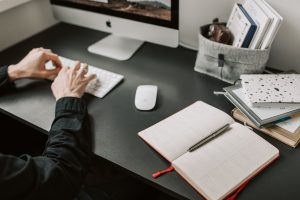 Source: pexels
Types of Site Migration
Once you've decided to proceed with revamping and migrating your website, the next step is to familiarize yourself with the various site migration types. Here are a few of them and the steps you can take to get started on revamping your website:
Content Changes
Learn a few of the best practices for keyword research in 2020 and incorporate them into your digital marketing strategy. Knowing the right keywords to target and revamping your site to improve them allows you to increase your rankings. Experiment with your copy and insert keywords in well thought out places. Run multiple AB Tests to determine which image works best. Incorporate various media elements to keep your audience interested.
Functionality and Design Changes
Prospects are undoubtedly more likely to work with businesses that are visually appealing. In fact, it's safe to say that simply failing to revamp your website's design and functionalities can lead to a decrease in your audience's interest in your brand. Thus, generally, it's best to aim to refresh your website's design once in a few years. However, websites for business in specific industries, like e-commerce for example, may benefit from seasonal revamps as well.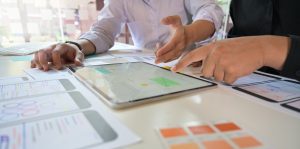 Source: pexels
Structural Changes
Take the time to review the customer journey you've mapped out at the beginning of your operations. How accurate is it in comparison to your current processes? Are the elements and functionalities you provide presented in a clear hierarchy based on their relevance and purpose. More importantly, identify how often and how relevant your internal links are to prospects while they navigate your site. Be wary of any non-functional Call to Action buttons, pages, and other elements that can leave negative first impressions. While you're at it, it may be best to work on a few onsite optimization tweaks as well such as restructuring your URLs and slugs.
Techniques For Your Site Revamp 
It's important to identify the aspects of your website that impact the most change. Take your time to carefully consider every detail. For example, it's important that you separate pages into at least two categories. You can use the analytics tool of your choice to determine your web pages' performances. Then, place all fully functional and effective pages in the first category. Keep in mind that more often than not, these are best left untouched or unchanged.
On the other hand, under-performing pages should be set aside in the second category. Depending on your team, you may want to create subcategories based on the types of improvements to be made. Make sure you have a clear objective set for each subcategory in order to stay on track.
Furthermore, teams who are revamping their own websites for the first time should keep in mind that it's more beneficial than not to start small. Keep an eye out for the subtle changes that may make the biggest differences. In the end, every little modification you implement on your content, features, and site in general should all come together to provide the best user experience you can offer.
Have any experience revamping or migrating your website? Let us know!