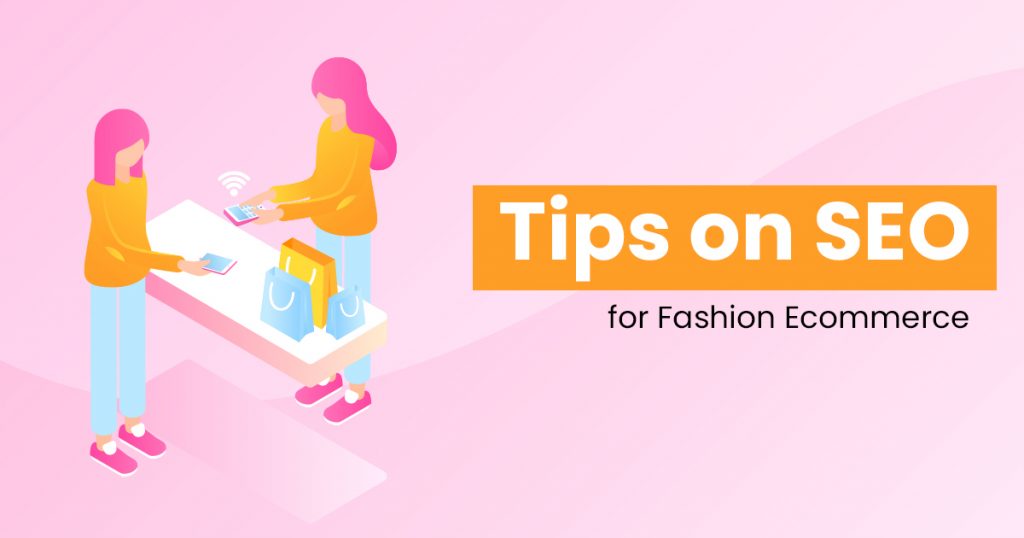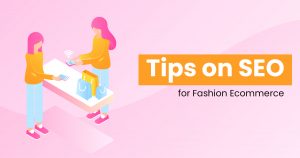 May 18, 2022
SEO for Fashion eCommerce: Top Tips for the Industry
To boost your eCommerce site's sales, you should apply Search Engine Optimization (SEO) practices. Fashion Brands need websites to extend their digital reach with SEO. Additionally, businesses may need SEO services due to the Fashion Industry's large market share. We'll delve further into SEO tips for Fashion eCommerce businesses and their websites!
Although direct sales are vital for business, we live in an age where online shopping is a viable go-to. In fact, due to the pandemic, online sales went up "$244.2 billion or 43% in 2020."
We previously discussed various eCommerce SEO Tips for site elements. Driving more traffic to your website is crucial to boosting your sales. After all, SEO for Fashion Brands can increase visibility on Search Engine Results Pages, bringing organic traffic to your site!
Why is SEO so Crucial for Fashion Brands?
Fashion is the most popular Business-To-Consumer eCommerce market. Statista backs this up, saying it'll "reach a total market size of US$1.164,7 billion by the end of 2025."
With such a significant market share teeming with competition, there's a need to stand out. In addition, "51% of website traffic is driven by organic search." Thus, you must optimize your Fashion eCommerce Website for search engines! Interested searchers can find your products via search results pages.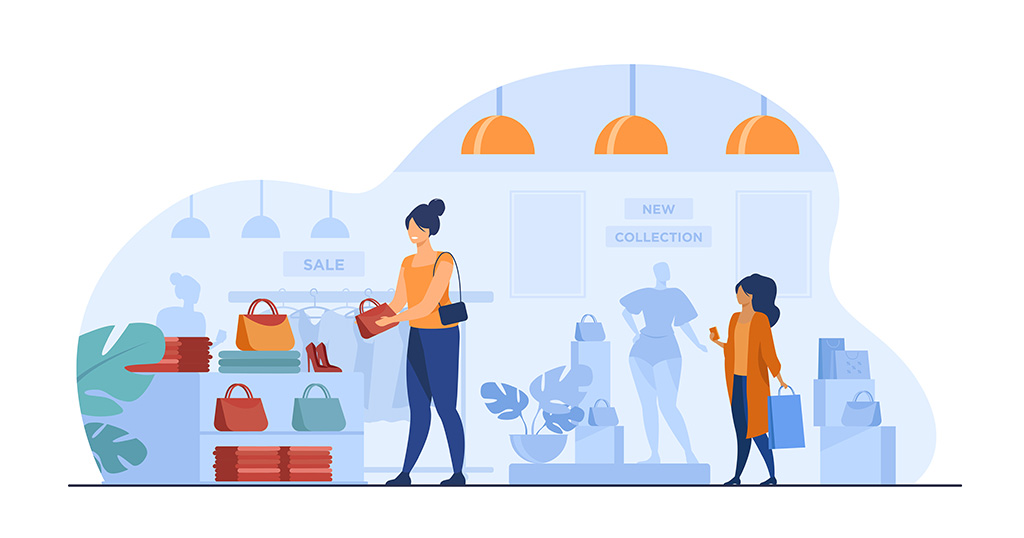 SEO, both in general and for Fashion Brands, can take a few months to show results. After all, you need to craft optimized content, get top-quality backlinks, and gain authority! Still, it gains traction as time passes, and it's much cheaper than most marketing strategies.
Tips on SEO for Fashion Ecommerce
Research on the Perfect Keywords for Online Clothing Stores or Businesses.
To achieve plenty of conversions, you need the right keywords for the job. Fashion brands can lose out on leads and resources without the optimal keywords for their business.
Thus, it's vital to avoid highly competitive or general keywords. Also, you shouldn't compete with more prominent, established brands, especially if you're starting out. However, you can build your brand's credibility with Long-Tail Keywords over time.
So, you need to start by thoroughly researching the kind of keywords that work for your business. Of course, SEO Services for the Fashion Industry are always available, but you can always use various Keyword Research Tools!
Relevant keywords can help you find your audience and vice versa. Keywords allow you to rank high on Search Engine Results Pages and gain plenty of exposure.
So, tailor your Keyword Research to online clothing stores or businesses! Then, you must optimize your website or app and its content with your selected keywords.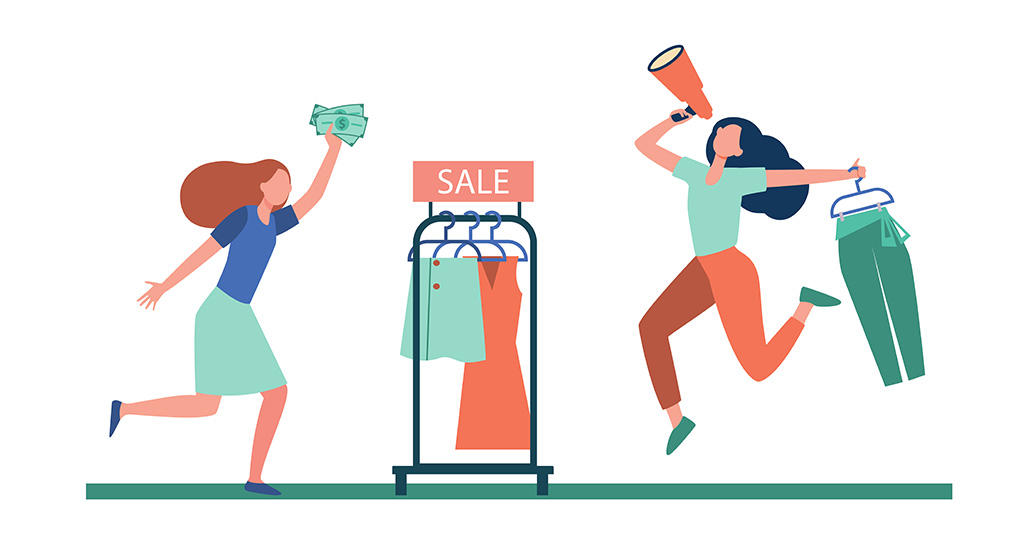 Optimize Your Fashion Website to Make it as User-Friendly as Possible!
User-Friendly eCommerce sites can increase conversions or sales. Google has various ranking factors geared towards providing searchers with a seamless experience.
A surefire way to boost your search results rankings is to ensure that your users spend more time on your site. Also, here are other factors that can help you judge whether or not your website is User-Friendly:
Quick Page Speed.
Navigable Product Pages.
Clear Call-To-Action (CTA) Buttons.
Legible Font Size and Styles.
Optimized Checkout Process.
You can create a website for free with Google My Business, but if you have enough budget to spare, you can hire a Web Developer to create one. Or, you can have both to ensure more digital reach.
Add Valuable Content to Your Fashion eCommerce Website!
There are over 600 million blogs to 1.7 billion websites. So to get ahead of the competition, your Fashion eCommerce Site should have a blog. Then, you must optimize your blog content or articles with SEO for your Fashion Brand.
Also, you must regularly post optimized, informative content that your visitors consider valuable. So, naturally, you can write about the latest trends and even link or display related products on the page.
A blog can bring in organic traffic and boost your SEO rankings. In addition, if you keep your site visitors on your website long enough, you lower Bounce Rates while increasing Click-Through Rates.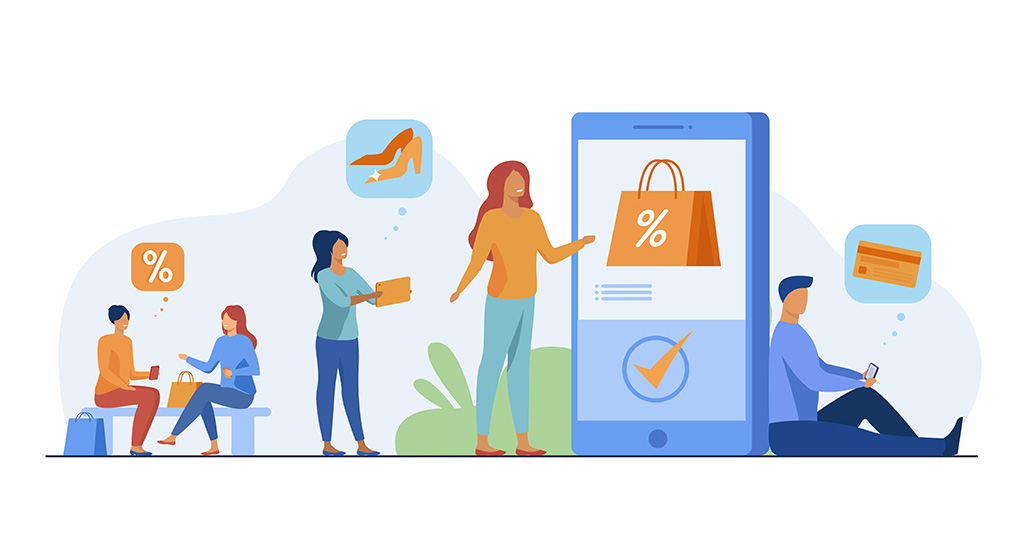 You can ask your in-house team to create content, but SEO Services for the Fashion Industry can do so for you.
Optimize the Images on Your Fashion eCommerce Site!
Fashion is a visual-based business, so you must add images to your Fashion eCommerce Website. These can entice potential customers to fulfill a purchase. After all, pictures complement Product Descriptions!
It's not enough to have excellent written content. You also need to add relevant (and high-quality) images. Optimized images can support website content, allowing visitors to understand your products better. Also, your visuals have a bearing on how your audience and Google perceive you.
Image Optimization is one way to decrease Page Speed, a key factor to getting excellent rankings on search results pages. So first, keep your image file sizes manageable and uniform. Then, focus on Long-Tail Keywords and incorporate them into file names, captions, and alt tags.
User Experience is vital for retaining website visitors. Although there are various Web UX Design Challenges, they have their corresponding solutions!
Create Attractive CTAs in Your Product Pages.
A fashion website's Product Pages are naturally responsible for displaying your products and enticing shoppers to make a purchase. So, Product Descriptions are particularly vital, especially when it comes to SEO for Fashion Brands!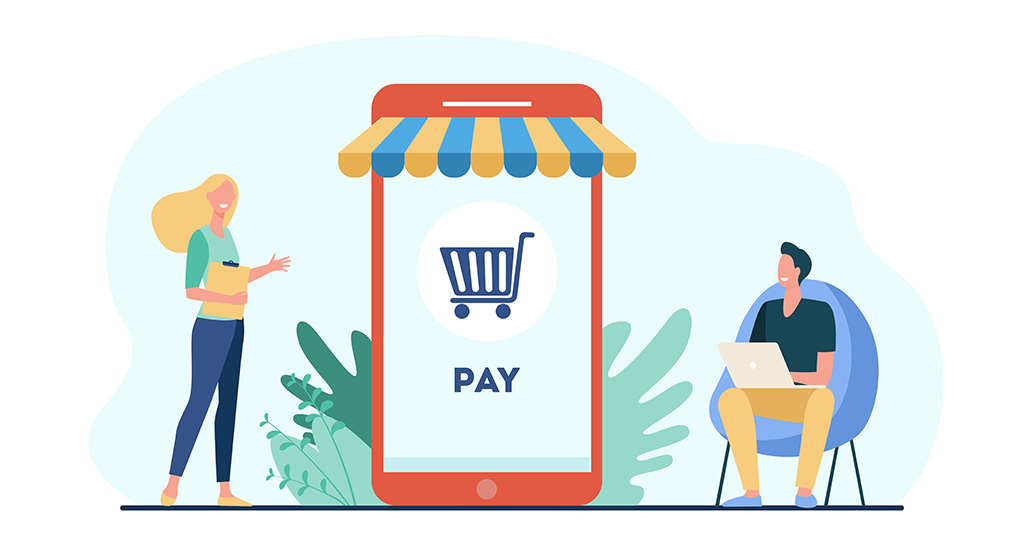 In addition to influencing a customer to purchase from your site, Product Descriptions can include target keywords. As a result, people can find the keywords — and your products — via search engines.
Also, you can incorporate Calls-To-Action into statements or even clickable buttons on your website. CTAs usually appear at the end of your description, after it's talked up its product. Then, once a shopper has been convinced to buy, the CTA can close the sale and direct the shopper to the next step.
Have a Navi that Allows Customers to Browse the Site Easily.
Your site visitors need to find your products from SERPs, but visitors finding your products through your site is equally as critical. So, an easy-to-understand Navigation Bar is instrumental for that.
Also, you need a straightforward website architecture that both Google bots and users will deeply appreciate. But, on the other hand, a complex website architecture might cause you to lose customers and good standing with Google.
Search filters can make it easy for customers to find desired products. Additionally, you should organize blog content as well.
Don't Forget About Mobile-Friendliness!
More people prefer mobile devices over PCs or desktops for surfing the Internet. Also, Google prefers mobile-optimized websites, giving them higher SERP rankings. So, ensure that your website works as intended, regardless of the device. In fact, "76% of consumers shop on mobile devices" because of its time-saving nature.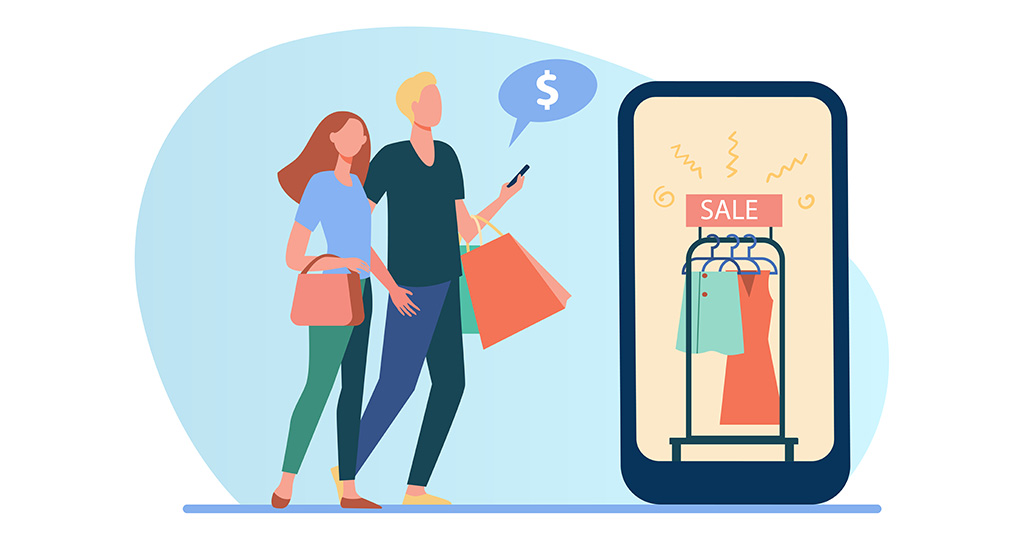 So when creating content for mobile devices, it has to have all the necessary details, which can drive Conversion Rates or sales. Additionally, your Fashion eCommerce Website must have:
A quick Loading Speed;
A navigation bar or menu;
Easily allows for searches;
A manageable number of pop-ups; and
Clear and easy-to-spot CTAs.
Social Media Can Get You Far.
Social Media helps you reach a wider variety of users, and with the perfect SEO strategy, you can gain plenty of traffic in no time. So naturally, it's recommended to apply SEO practices such as incorporating keywords and links.
Marketers can post engaging content on various Social networks or platforms. So you can count on visually-focused platforms like Instagram or Pinterest to help your site. Additionally, Social Media can direct traffic to your dedicated Fashion eCommerce Site.
Local SEO Gets You on the Map — Literally!
Global SEO is vital to your Fashion Industry eCommerce site, of course. But Local SEO can bring in local shoppers as well as online ones.
Local SEO practices include creating search terms that contain location-related words. So, you can hire SEO Services for your Fashion Industry Business to set up a Google My Business account! The page can help your store location get customers' attention via local search queries.
So, optimize your Google My Business page with SEO practices. Descriptions must incorporate your selected keywords and include high-quality images and reviews of your business.
Do SEO Audits Often.
It is critical to have an excellent site and post content regularly. However, it's also vital to do regular maintenance to optimize your site better. When handling SEO for Fashion eCommerce, you need to do audits now and then.
As your website grows, you must ensure that your optimization efforts go smoothly. Thus, it's your responsibility that these changes don't slow down your site or impede its functionality.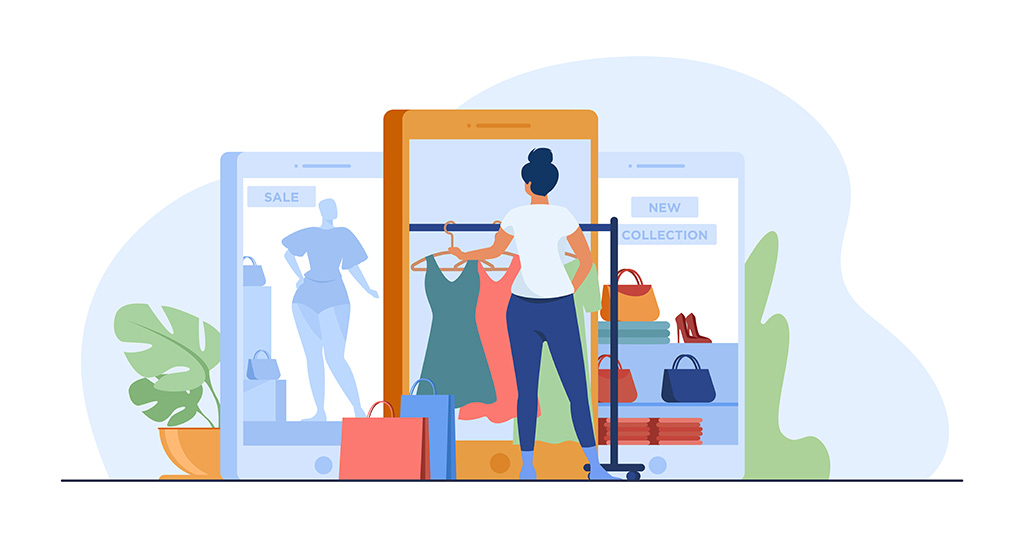 So, here's what you need to focus on when you do SEO Audits:
Keep Page Loading Speed to three seconds or less.
The website's User Experience (UX) must be seamless.
The website structure needs to be well-organized.
All links should be functioning correctly.
SEO-optimized visuals (images and videos) should also be working correctly.
The site should be Mobile-Friendly.
Apply Search Engine Optimization to your Fashion Business Website!
SEO can provide various benefits to your Fashion Brand. First, it gives you more online visibility, directing organic traffic to your site. In addition, with more visibility, SEO increases brand awareness. In summary, it can increase your chances of sales.
SEO may take a while to produce results for your Fashion eCommerce Website, but it gets stronger as time passes. Of course, SEO practices include finding the perfect Long-Tailed Keywords that help target the right audience. In turn, these keywords can help potential customers find you, especially when you start a fashion blog to drive interested searchers to your site.
However, it's not just keywords that can help you guarantee success — you need to ensure your site is responsive and functional! So, look for an SEO Company in the Philippines that can provide SEO Services for businesses in the Fashion Industry!