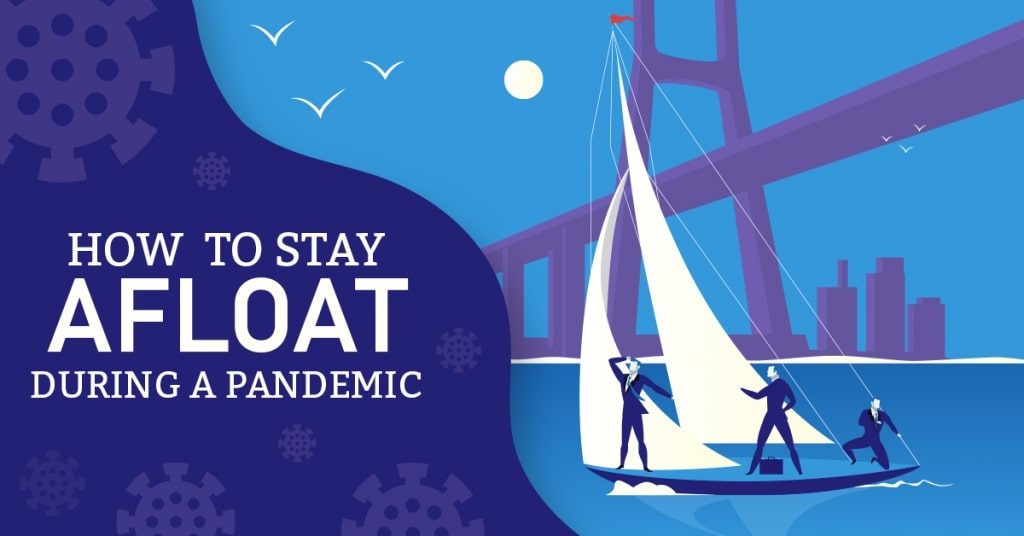 Apr 17, 2020
How To Stay Afloat During A Pandemic
No matter how you look at it, the state of the world affects every company across industries. This is true regardless of how smoothly you've been operating thus far. The COVID-19 pandemic forces business to learn how to stay afloat in the most trying times. And while this may be the biggest obstacle you've faced, here are a few things you can do right now to ease the situation:
Work From Home
The ability to work from home during the coronavirus pandemic heavily depends on your current circumstances, location, and industry. In any case, even when you've only just begun considering this possibility, it's best to determine which factors make certain staff eligible as soon as possible. While transitioning to a fully remote setup may be challenging, it certainly is doable given the number of resources and tools available online. However, for some businesses, you may need a few officers physically present at your office—should your local government permit it. Nevertheless, make sure you have concrete procedures and guidelines in place that enable your team to stay efficient.
It's also important to keep in mind that even if your business may be used to operating remotely, others' learning curve affects you too. For instance, there may be an increase in product demand that could overwhelm your suppliers and delay their delivery times. Stay up to date on recent developments and have back up plans prepared at all times.
Create Cash Flow Projections For Your Business
Know how varying degrees of impact can affect your current and future operations, with or without the coronavirus. There are multiple factors that influence the outcome of this situation. Thus, in order to be as prepared as possible, it's best to formulate a few financial projections as soon as possible. Having them on hand to serve as your guide when you create business strategies moving forward.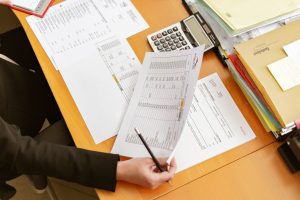 Source: pexels.com
Strengthen Your Lead Generation
Some form of social distancing, and community and self-quarantine protocols are in effect all across the world. This makes it more difficult to entice prospects to take a closer look at your products or services. However, that's most likely the opposite of what you can encounter online. Currently, more of the world's population is flocking to the Internet for solutions to their needs. This means that you're more than likely to find more potential customers if you look in the right areas. 
On that note, make sure they can find you on their own too. After all, being available and able to continue your operations during a pandemic shows prospects that you're performing better than your competitors. Therefore, as an added bonus when they do discover you, they will be more likely to engage with your company right off the bat. Take this time to have a trusted digital marketing agency in the Philippines to improve your Search Engine Optimization (SEO).
Use Technologies That Help You Cut Down On Expenses 
There are plenty of digital solutions that can help businesses maintain your efficiency while reducing costs. Review your current processes and identify which ones you can automate. A few examples include sending out invoices, calculating payroll, generating reports, tracking expenses, and Social Media Management. This frees up valuable time from your team, enabling them to work on other more complex tasks. And while they're at it, they can use a few open-source tools which are often free to use, even commercially.
Communicate 
Prospects, or even regular customers, who aren't too familiar with your industry may be confused about how you'll be coping. Thus, after your team adjusts to your new setup, it's time they reach out to clients and help them out. Be prepared to explain to your clients in great detail how you're going to accomplish what you set out to do. The majority of them will be thankful when you're as transparent as possible regarding any alternative processes you may be taking. Whenever possible, show your target audience that your products and services will still remain relevant once the pandemic has passed.
Source: pexels.com
Identify Trends In Your Industry
Business processes have been evolving since way before the coronavirus pandemic even started. Brick and mortar stores can retain their current customer base when they offer home delivery services. Similarly, restaurants and fast-food chains who aren't already listed on the most popular food delivery apps in their area should use this time to do so. Groceries can even offer memberships for regularly scheduled subscription-style bundles. On the other hand, service providers may hire Virtual Assistants to take on their increasing workload. Be as flexible as you can and look for any industry-specific opportunities.
During And Beyond The Coronavirus Pandemic
The coronavirus has thrown the current state of the world off-balance. However, remember that prospects who don't work with you now may remember your unfaltering dedication as a sign of strength in the future. And while staying afloat is a given necessity for all businesses, it works wonders when communities do it together. Make sure you promote solutions that can help alleviate the stress brought upon by the pandemic.