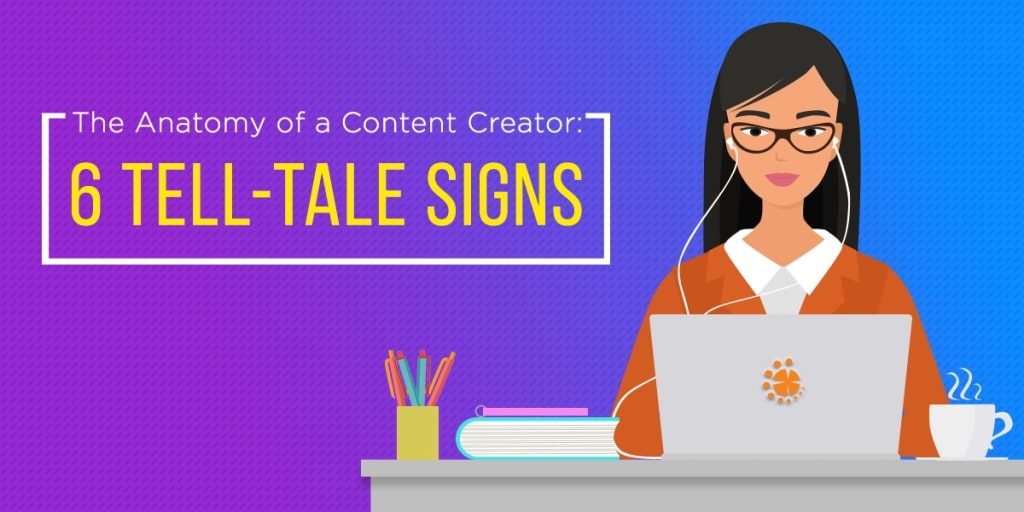 Jan 7, 2019
The Anatomy of a Content Creator: 6 Tell-Tale Signs
It's no secret that more companies and businesses are using digital marketing to market their products and services and enhance their brand's visibility. With the internet, business owners get to choose between marketing through their website, social media, paid ads, and much more with the help of an SEO expert, a web content writer that does great web content writing, graphic designers, web developers and so much more. They can even select more than one and combine them so that they can get better results. Just think of all those times you're opening a video on Youtube and an unskippable ad for a detergent powder or food additive plays.

Using the internet is also evidently an effective strategy. People flock to the internet every day to stay updated or search for something they need. With search engines or social media, they can easily see the images or videos of products or services. This increases the chances of actual sales and conversions.
The Power of Words
There's another aspect of digital marketing that contributes to its success and that is content creation. Without the right words, visuals won't be as compelling as they should be. The viewers also wouldn't be able to get the full context of the image. This is the power web content writing has!

Let's take for example this brand of clothing you're a fan of. They post an image with the word "SALE" written on it, but it has no captions or anything else. What products are on sale then? When is the sale happening? Why are they putting up a sale? What are their followers and fans going to miss out if they don't take advantage of this sale?
Here's a sample image of that sale announcement that doesn't have any other helpful information: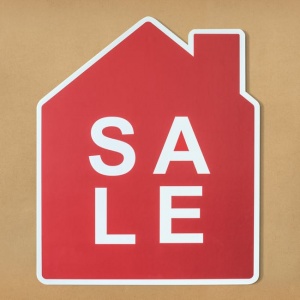 Lost and confused about the image's context? Don't worry, we are too.
The Web Content Writer
This is where we web content writers or content creators come in. The job title is pretty much self-explanatory. However, what we writers create range from taglines, social media captions, articles, blogs, product descriptions,  brochures, email newsletters, press releases, website content, sales letters, and even text for videos and graphic designs.

When you're planning on visiting our office (or any other office with a web content writer), here is a foolproof list with six tell-tale signs and items that will help you identify me or my fellow writers.
1. Hipster (Anti-Radiation) Glasses to Protect from Reading
Part of being a web content writer is reading and writing – a lot. Reading is what helps us get all that information we need to create effective content. Otherwise, we wouldn't know what to write about and we'd end up creating misinformed and misleading content. Thus, web content writing requires a lot of research.

If your business is about selling flowers, we will have to read and learn all about the florist business to create useful, informative, and attractive content (even if we had limited prior knowledge about the florist industry).
As readers, we also tend to become very immersed in what we're researching. This is based on true experience as I once had to write an article about a Korean skincare routine. I never really cared about skin care routines but after hours of studying that topic and writing for it, I slowly found myself days later becoming very conscious of my nightly face-washing routine. Thankfully, I didn't follow the step by step process and bought all the needed products. I can still memorize the steps to that routine, though.
This just goes to show that whatever your industry is, we're willing to learn all about it so we can come up with contents that will work for you. Isn't web content writing amazing?

Since we're always reading and writing, that means we'll be facing the computer for hours. Hence, you'll find me wearing eyeglasses to protect my fragile irises from all that radiation (and because I am actually near-sighted). The frame also has to be dark-rimmed hipster ones so we can look cool and smart at the same time.
2. Earphones
For web content writers, focus and concentration are must-haves when we're writing. This is even more essential when we're working on long pieces like blogs and articles. To block out all the distractions from the environment, I like to wear earphones and listen to music. This helps me keep all the creative juices flowing. I also have a playlist to set the mood and condition my mind. I may even shock my colleagues as I end up being too immersed with the music sometimes and randomly belch out, "GALILEO FIGARO!"
3. Coffee
Like all people running on caffeine to stay alive, alert, awake, and enthusiastic, coffee is the fuel for many of us content writers. There isn't a day where you'll find us writers without a mug of coffee beside us while our fingers are typing away. The warmth of the mug also keeps our fingers from freezing from the office's airconditioning system.
4. Smartphone and Laptop
How else would we research online, create articles, and stay updated with current SEO and pop culture trends without our smartphones and laptops? If it isn't a laptop I'm carrying, I still have to stay updated, which is why I have my smartphone. It's also a need to be online a lot of times so that I know what's hot and what's not in the digital marketing world. We're also willing to learn all the time and are aware that trends are constantly changing. Thus, we're ready to whip out those gadgets should we need to to get all that new knowledge.
5. Book
Most web content writers are voracious readers and that's one of the factors that help us to become effective writers. Thus, it shouldn't be a shocker for you to find a book in our vicinity. If it's not a book my eyes are glued to but a phone instead, there's an 80% chance that it's an e-Book (or the latest Avengers 4 theories) I'm very immersed with. Speaking of reading, I'm now reminded that it's been months since I bookmarked my copy of the first Game of Thrones book.
6. Notebook and Ballpens
A lot of us writers and readers like sticking to tradition and writing on pen and paper when learning about new topics. Part of being a web content writer is to learn about Search Engine Optimization since we have to create content with the right keywords and form. Sometimes merely jotting all that information on a phone's notes application isn't enough for us. We'll need to write what learning for better understanding and retention. Plus, we can use colored ballpoint pens and scribble extra notes for when we get an idea or learn something new!

All in all, we can look like the coolest people you've ever met. Do you know anyone who embodies the anatomy of a web content writer?