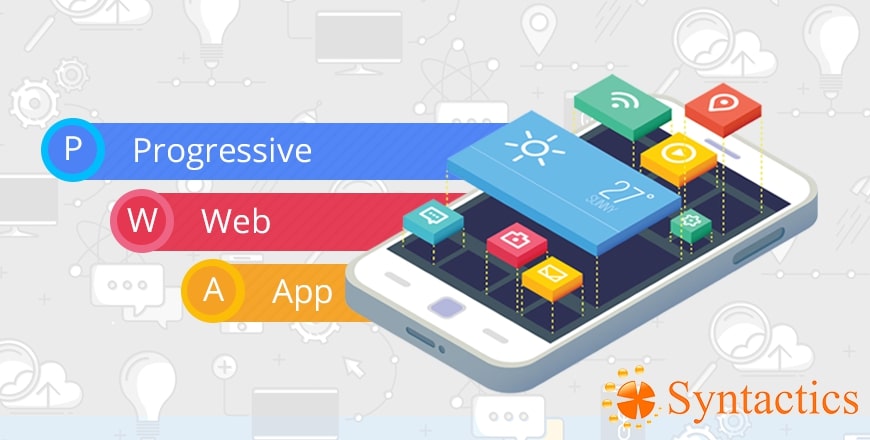 Aug 17, 2018
5 Reasons Why Progressive Web Apps (PWAs) Can Strengthen Bonds Between You and Your Clients
We can't stop innovation. We can only choose to support it or risk missing out altogether. Nevertheless, it's 2018! It's one of the many–although equally significant–years where we've hit a technological breakthrough. This time, we're talking about PWAs and how they're taking every industry's online audience by storm. First, what exactly are PWAs? Could the acronym stand for Promising, Worthwhile, & Advantageous? (It doesn't.  Still, those are good words to describe what it really is.) Why is it a breakthrough? Are they truly as powerful as a storm? It's true that PWAs are promising, worthwhile, and advantageous. However, by definition, PWA stands for Progressive Web Applications – and it's just what its name implies it to be. It's progressive; it helps push technology forward.  Also, it's a web application: a program designed for a specific task.
Being progressive makes PWAs run smoothly in older browsers but provide more functionalities when accessed through more recent versions – a powerful upper-hand for businesses who want to retain their current audience and extend their reach out to the next generation!
It's not fully an app; it's a website that's altered to automatically fit the dimensions of your client's preferred browsing device, regardless of its display size.
The Core of Progressive Web Application
 The top three key characteristics of a progressive web app include being reliable, fast, and engaging. The two things that make your Progressive Web Applications work like magic? App Shells and Service Workers.
Think about App Shells as the next digital picture frame. After your first visit to a website, the frame, composed of the header, side navigation menu bar, and call to action button/s – remain there, even during times with little to no internet connectivity, ready to encapsulate and display your content.
Meanwhile, Service Workers independently work behind the scenes for you in a browser's background. They let you choose components you want "cache" or store from your previous visits so that the site will load faster on your next one.
How does it stand out?
Not only are they convenient, they also improve your overall experience while using the Internet. Consider them a boosted version of the typical native site, which are sites for certain devices. The progressive web app we create for you will:
Allow your clients to have more offline device storage.

Apps are usually deleted because of the heavy chunk of storage space they consume. Since PWAs are lighter, they contribute to this problem less in comparison to most native sites. In turn, this will make your clients less likely to have the need to uninstall apps altogether.

Keep your clients up-to-date on your latest promotions.

Unlike most websites and just like native apps, PWAs allow users to enable push notifications, making your messages just one click away.

Improve your security.

A progressive web app only functions on secure connections, providing you with a guarantee that your safety won't be compromised.

Decrease your costs.

 It's a website operated on a mobile device. You don't need to proceed to the app store and pay to download a progressive web app.

Increase your site traffic.

 PWAs monitor their user's activity, allowing us to determine which paid advertisements will suit them most. The closer to the user's preferences an ad is, the more likely they are to click on it. Users with interests in your products, services or industry will see your ads and your site's users will thank you for this personalization.
All these advantages will soon replace the market's demands for the typical mobile apps into their new counterparts–signifying the start of a new era; one faster, smarter, and more convenient.
The benefits don't stop there. Here's more good news!
In the future, PWAs will be completely available across all three platforms: web, Android, and iOS. Similarly, companies develop their products three times to accommodate each one. While our passionate and focused web design and development team can help you do just that (after you send us a message here) we can do it for you much faster if you choose to avail of our PWA services instead.
A few of everyone's favorite social media platforms like Twitter, Instagram, and Pinterest have already started embracing this transition. Likewise, they're joined by Flipkart, Ali Express, Forbes, The Washington Post, Wego, Uber, Trivago, and OLX.
In the end, the need to decide between choosing to develop apps vs PWAs shouldn't be a problem – because the choice is obvious. Progressive Web Applications are the way to the future. Plus, at the rate of which technology is evolving, they just might be the next step into developing the next big thing.