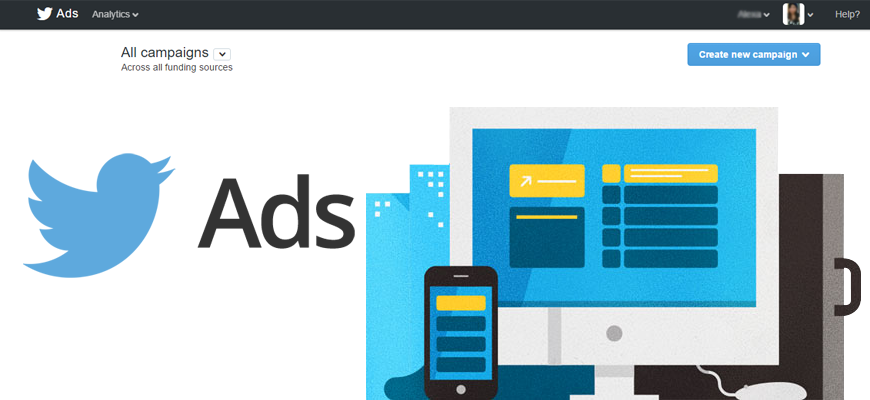 Dec 4, 2015
Twitter Ads: How to Get Started
Twitter, an online social networking service with 304 million active subscribers in Q2 2015, just joined the world of social media ad buying, catching up with Facebook which recently reported to have more than two million active advertisers.
The company's advertising dashboard, a self-service platform, was first made available in March 2012 to American Express card users through an invite-only scheme. When there was substantial feedback received from thousands of small businesses and those who have used the tool, the company expanded the platform so that any business in the US can pay to promote tweets and accounts. After it dramatically proved successful, the platform now made its way across more than 200 countries around the world beyond its initial 33 countries test area.
This means advertisers now have the ability to promote tweets and accounts by country, in 15 different languages, to basically any location in the world. Along with the increased advertising ability comes an expected increase in advertisers around the world. Twitter announced that as of the beginning of September 2015, it has approximately about 100,000 active advertisers, a rise from the reported 60,000 back in November 2014. A significant portion of the number of advertisers are owners of SMEs, the main target type of entrepreneurs for the system Twitter developed.
With so many users on Twitter frequently glancing at the network everyday, there's a significant chance that some of them can see what you can offer. Getting started is simple:
1. Create a Twitter Profile and attach it to an Ads account
Obviously, you need to have a Twitter account to use the feature. Creating a separate profile for your business should be a better option than using a personal account. Once that's done, go to Twitter Ads login to sign in your account. You should be guided on the next steps.
2. Choose a campaign type and create an advertisement
Depending on your objective, pick your type from any of the options:
Followers
Website clicks or conversions
Tweet engagements
App installs or engagements
Leads on Twitter
Custom
Then, choose your content type and create it.
3. Target your audience and set your style for bidding
It's now time to segment your perfect target audience. Targeting capabilities of Twitter include:
Location
Gender
Language
Devices, platforms and carriers
Keyword Targeting
Follower Targeting
Interest Targeting
Tailored Audiences
TV Targeting
Behavior Targeting
Tailored Audience Exclusions
Behavior Exclusions
Then choose a budget. After this, you should be able to launch your very first Twitter Ads campaign!