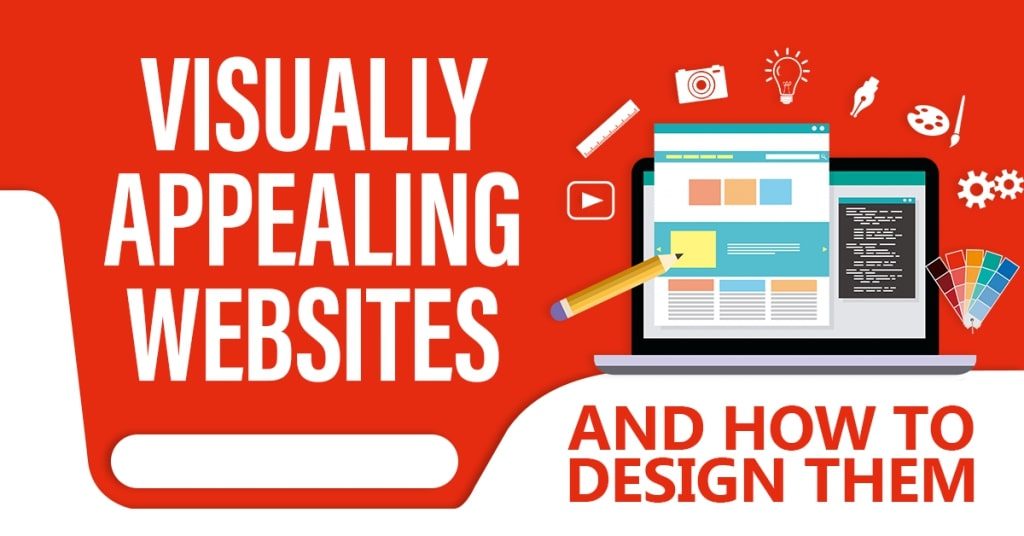 Oct 30, 2019
Visually Appealing Websites & How To Design Them
Regardless of how visually appealing a website's design is, it's guaranteed to leave lasting impressions on its viewers. Terrible designs put off viewers, making them click away. They may never return after that first impression. Good designs flow smoothly. Great website designs establish professionalism, credibility, and trustworthiness. Not only do they welcome your site's visitors, they also invite them to stay and explore what you have to offer. 
Above all, your website must be ready to accommodate every user who's ready to avail of your products or services. Whether your website is developed custom or through WordPress, it has to be ready to guide them to the right call to action buttons. So how do you design a visually appealing website that does this?
Prioritize Usability
Most customers know what they want and they are not afraid to click away if they lose interest. This is why you should put their interests first. Ask yourself: what would they be looking for? 
Web designers understand this. This is why they make it their goal to empower your customers to get what they want as soon as possible. When designing an e-commerce website, organize and label your products into categories. On the other hand, if you're offering services, avoid cramming them all in one page and divide them into subcategories instead.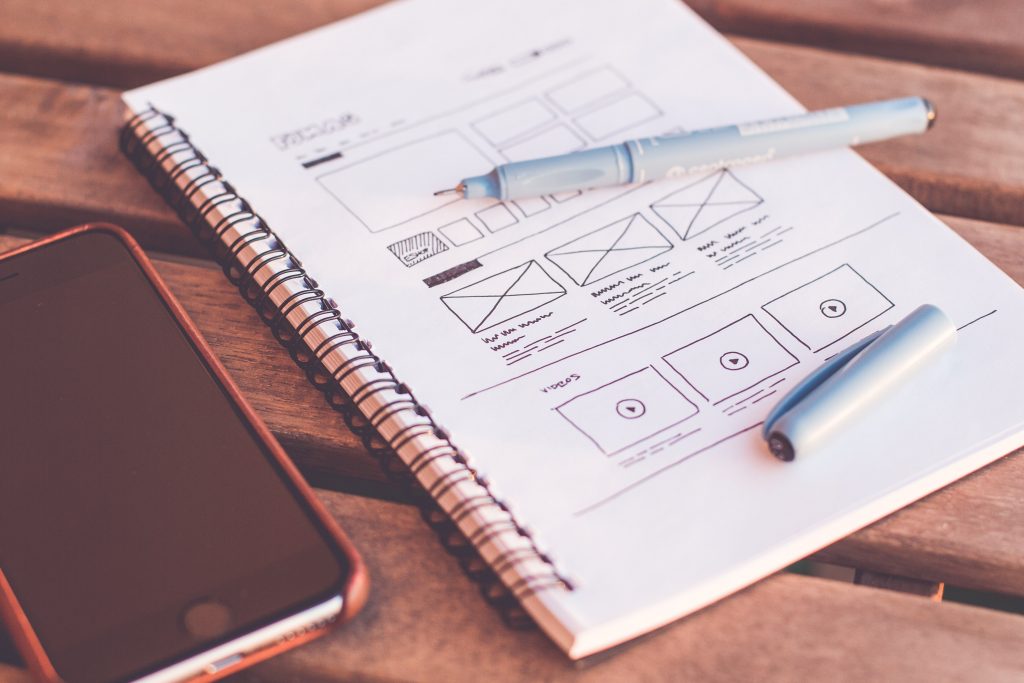 Source: pexels.com
Have your menu laid out with the most important pages clearly visible to increase your site's navigability. Furthermore, make your call to action buttons stand out. Focus on designing a visually appealing website that's as straightforward as possible. Have your contact form one click away in case they have any questions. It's better to have them ask you instead of looking for a replacement. 
Stay Consistent
The way you reach out and communicate with your website's audience is equally as important as their ability to contact you. It's worth noting that communicating with your website's audience goes beyond using the same language to speak. We use both verbal and non-verbal communication elements during our personal interactions. In a sense, visually appealing websites communicate verbally and non-verbally as well. Similar to how we point at objects to show their relevance to the conversation, websites emphasize their call to action buttons by making them a different color.
Don't stray too far from the norm. Place your logo and other images where your viewers would expect to see them to avoid confusing them. Don't use a certain color scheme on the first page only to completely alter it on the next. Identify a few text formats for your headings, quotes, body text and stick to them. 
Help your audience spend less time trying to figure out how to understand you. Instead, let them allocate that time to actually understanding you and the message you're giving them.
Stick To A Color Scheme
Now that you have an idea on how user experience is integrated with a visually appealing website's design, it's time to discuss the actual visuals. Take a step back and analyze your brand's signature colors. What do they represent? Research on color theory and determine what color scheme to follow.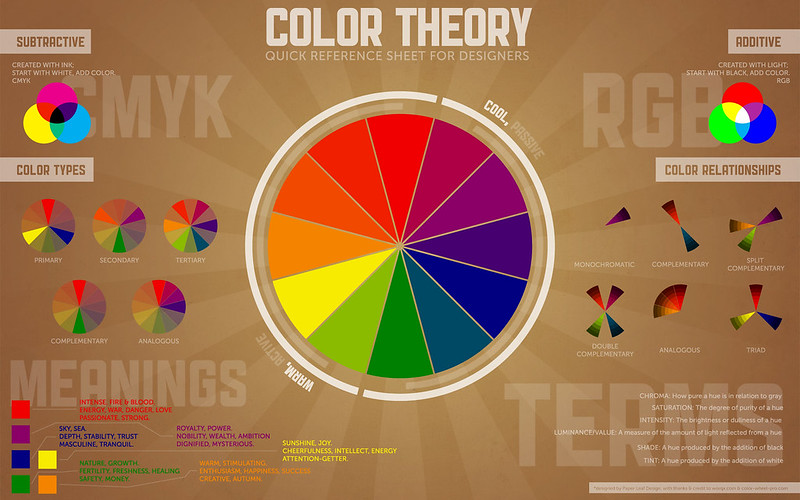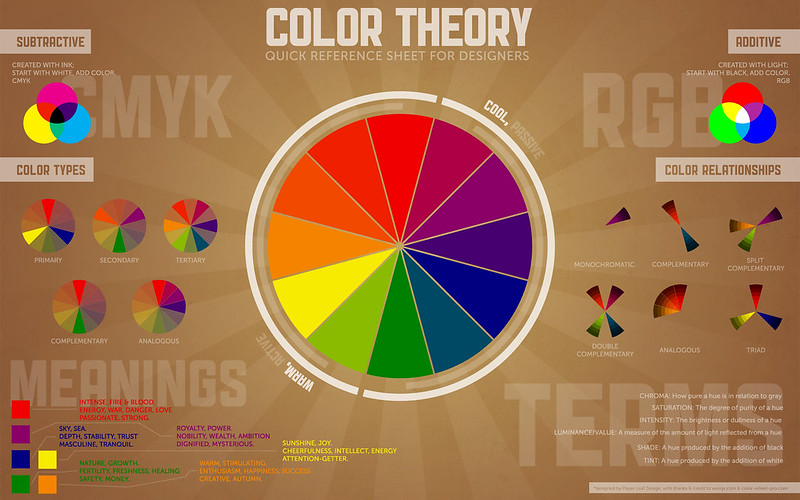 Source: flickr.com
After you've narrowed down your color choices, it's time to decide on where to assign them. In interior design, they have a 60-30-10 rule. This means that when you have a three-color palette, your dominant color should take up 60% of the space. Your secondary color should then occupy 30% of the room to complement it, leaving the remaining color to accentuate the remaining 10%.
Moreover, since it's become common practice to incorporate your logo's colors into your website. Consequently, it's highly recommended to follow this principle and assign them as either your dominant, secondary, or accent color. Remember to add neutral colors as well. Contrary to popular belief, they don't make web pages dull. Instead, they help relax your viewers' eyes.
Maximize The Use Of Multimedia 
Considering text and graphic placement is only the bare minimum. Adding visual elements to break apart blocks of text can keep your users engaged with your content. Mix it up with eye-catching images and educational infographics. You can also include videos that showcase the benefits of using your products or a few charts and charts and graphs to show relevant statistics. Take these as opportunities to strengthen your brand's style as well.
However, it's important to find the perfect balance. Cramming too many images, animations, and videos into a page may make it look cluttered. This can significantly slow down your pages' loading times, consequently causing frustration for your audience. Plus, there's no point in having a WordPress web designer create a visually appealing website if your viewers won't stick around to use it.
Research On Trending Visually Appealing Websites 
While your design choices reflect your brand's personality, it takes informed choices to design a visually appealing website. Read our article on web design trends to look out for in 2020. Let us know what you think in the comments below!