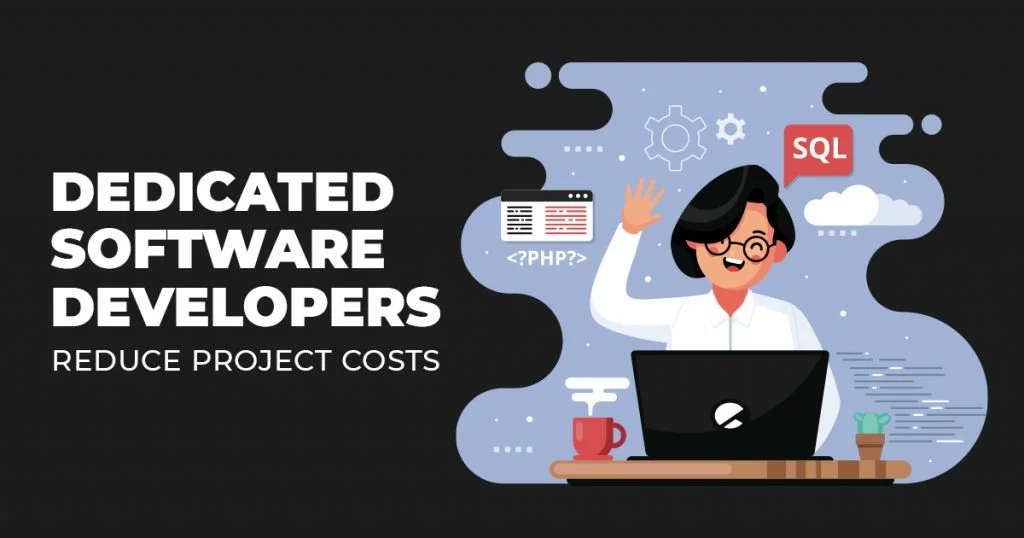 Jan 11, 2022
Dedicated Software Developers Reduce Project Costs
An advantage of using software for business is that it supports or even automates time-consuming processes! But you need Customized Software, of course. Although such software costs a fair amount of money, there's no need to worry. To get around this issue, you should hire dedicated developers! "But does hiring developers really reduce project costs?" you might ask. Hiring dedicated software developers from different companies tends to cost less than in-house developers. Why? Custom Software Development experts can keep your costs low without sacrificing project quality. You might even find that the project quality exceeds your expectations.
Bringing on Software Developers
Software Development refers to "all the computer activities that are involved between the conception to the final manifestation of the software." Such activities include: designing, creating, deploying, and finally, supporting the Custom Software. 
A dedicated Software Developer can craft anything their client requires. But, of course, they already have the necessary skills and experience to do it! Generally, Custom Software is usually created to automate or streamline a process. There are many business processes that software can support!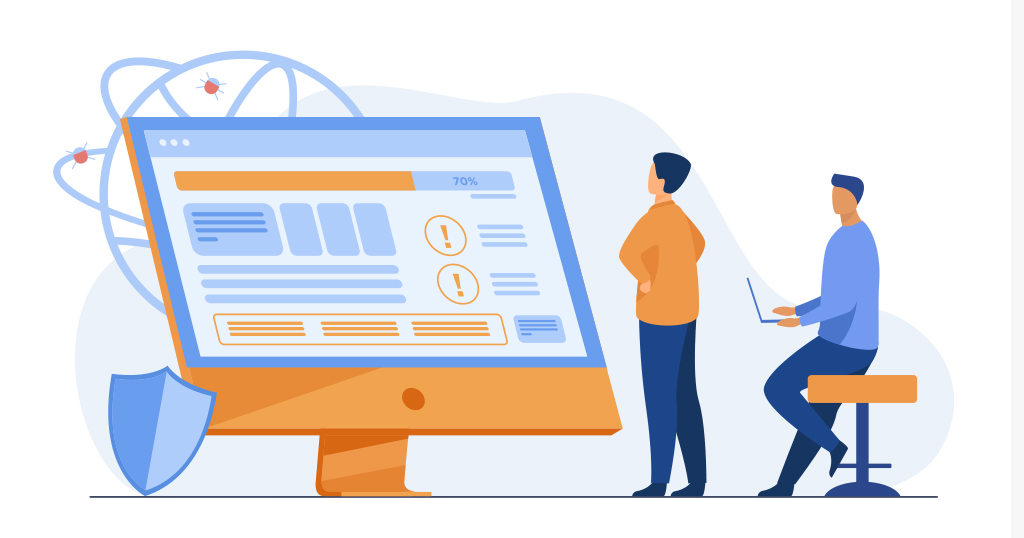 So here are some examples of Custom Software:
Business Operation Management Systems.

Project Management Systems.

Social Media Management Systems.

Calendars/Scheduling Systems.

Customer Support Systems.
What to look for in a dedicated Software Developer
Hiring dedicated Software Developers is an excellent corporate strategy that can reduce project costs by a lot. However, developing a software project "takes between one to nine months." This means that it should take about four and a half months on average to finish. So while you can't rush good things, you still need to consider how you can avoid spending more resources than necessary!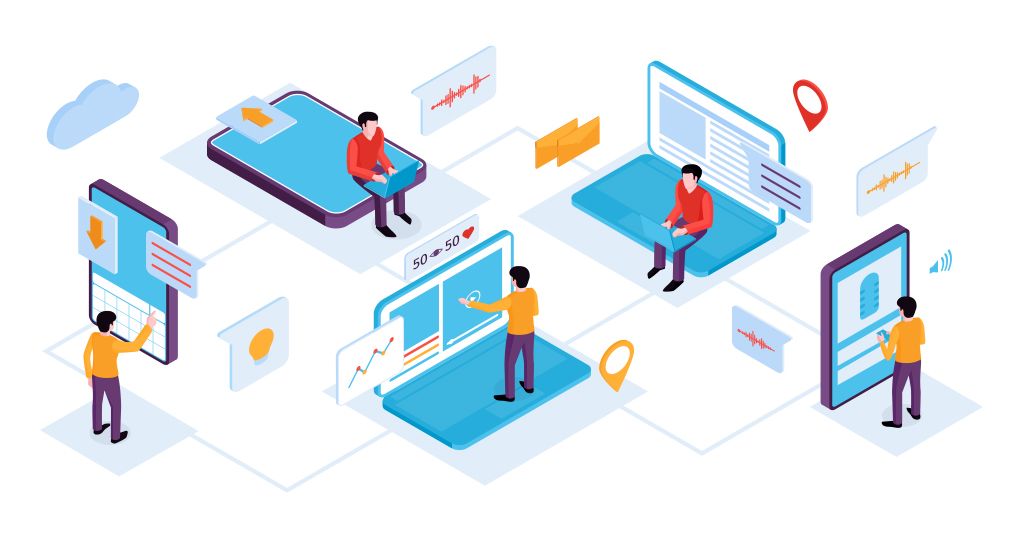 You don't have to throw your wallet on the pyre for skilled Custom Software Development experts. Time, money, and knowledge are necessary to accomplish a software project, to be sure. But, you can make your investment in a dev team more worthwhile if you select an experienced one!
When hiring dedicated Software Devs, you have to choose wisely. To reduce project costs, you've got to select Software Development Experts that have certain qualities. When applied to your dev team of choice, such qualities can only make your investment in them worthwhile.
Here are the qualities you need in your Custom Software Development Experts!
Hiring dedicated Software Developers to reduce your project costs doesn't just require you to get offshore devs! You also need to vet them and find if they match qualities that speak to their work ethic. 
The Right Attitude.

This isn't important just for

entry-level

Software developers! In general, if you want to work with others, you have to get along well.

Respectable Work Ethic.

Work ethic is when your developer wants to get the job done well. Though excellent work ethic should be rewarded, don't forget about

work-life balance

, either!

Tech-Savviness.

You should bring on an employee who knows their stuff! Also, your team should branch out their scope of knowledge constantly!

Problem-Solving Skills.

Custom Software Development comes with difficulties. So, your dedicated developer should be prepared to handle any problem that comes their way!

Willing to Ask Questions.

A Software Developer shouldn't be shy when asking questions. After all, the only foolish question is the one not asked. Questions can only help development efforts!

Has Soft Skills.

Soft skills refer to communication and teamwork skills. While a dev mainly creates software, communicating with team members and clients is still crucial.
Why hire dedicated developers for your software development projects?
While taking on Custom Software Development Experts can get pricey, they still cost less than having an in-house team. In addition, there are many benefits to hiring dedicated developers or teams for software projects! The main one is that they significantly reduce project costs and resources.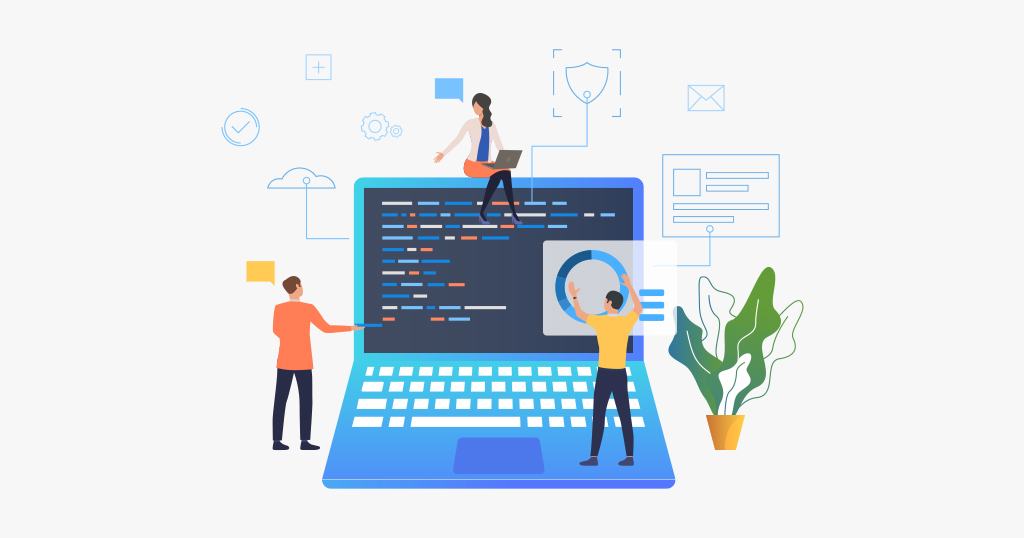 So here are some extra benefits:
You can access a wider variety of developer skills.
It's tricky keeping up with numerous tech and software advancements. But, chances are, Dedicated Software Developers have an eye on progress and know those changes inside-out! So, if you have an in-house team, you may already know that hiring and training talent can take time. For example, let's say you want a particular skill for a project that none of your staff have! Hiring and then training someone from scratch will cost you time and money. So if you take on a dedicated dev team, you don't have to worry about training your team to learn a new skill. The Custom Software Development Experts are way ahead of you!
You can focus more on the bigger picture.
With a dedicated team of developers handling the project, you can rest easy knowing it's in good hands. Not only that, but because another experienced company is taking care of everything, you have less time to worry about the project! As a result, there's more time to handle your own tasks.
There's a lesser chance of vagueness or miscommunication.
It helps if you are clear with your instructions for the project! If you have a well-outlined plan, then you can proceed with your development as scheduled. Of course, the planning will include the budget, so keeping an eye on that will ensure that you don't go over budget. A more experienced dev team will want lots of details to create the software to your specifications. After all, if they don't know what they're supposed to make, they won't create the product you want!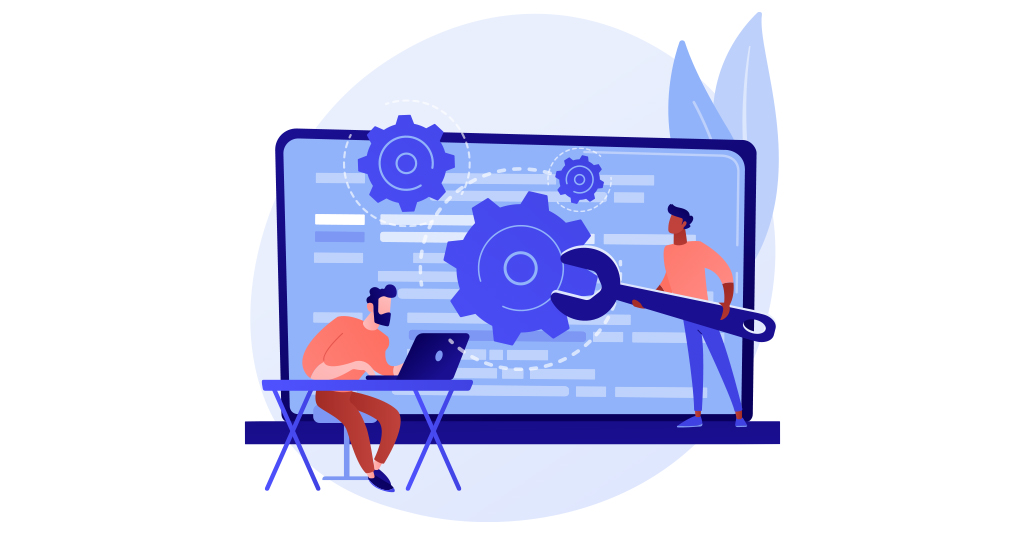 There's more flexibility!
Software Developers can handle your project for you with their skill sets. Offshore developers especially are capable of handling your projects. Also, such developers tend to be more flexible. In addition, your in-house team might already be up to their ears in projects. So, to lighten their load, you can get other Dedicated Software Developers to take care of one project. It's one less point of worry for your in-house Custom Software Development experts.
The dev team's utilities or training won't come out of your budget.
Though you pay for the custom software development team's labor and their finished product, they won't work in the same building as you. So, you spend less on electricity and other resources! Thus, there's less chance to go over budget. In addition, you don't need to train anyone to learn new skills or gain experience. Thus, hiring dedicated developers is cost-effective for your business!
Goodbye challenges and hello reduced project costs!
Hiring dedicated developers can reduce project costs. So taking on a dedicated Software Developer costs less. Plus, they also require fewer resources to train and manage. The perks of having dedicated Software Developers include having access to a wide variety of skills from the jump! Another one is that you can focus more on other tasks that need your attention. Dedicated Software Developers tend to be more flexible too!
Want to have a Custom Software Development expert onboard? Why not consider a software company in the Philippines! But if you're not sure about whether hiring dedicated Software Developers is good for you, check out if you fit these five signs.