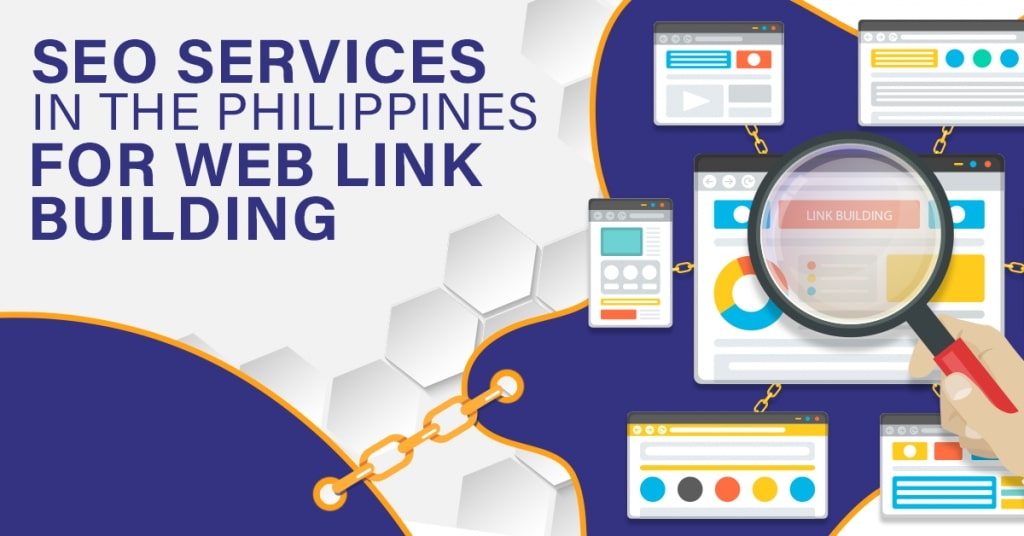 Aug 4, 2020
SEO Link Building Strategies for Effective Websites
If content is the king in Search Engine Optimization, then link building is its queen. Like the content, link building has a whole new set of duties and responsibilities that contributes to the success of your SEO campaign. For this, businesses rely on SEO services in the Philippines to perform SEO link building strategies to guarantee a high-ranking website on search engines.
What is Link Building?
According to Google, links are the number one factor when it comes to ranking your site, along with great content. The process of acquiring links (or hyperlinks) from other websites and putting them to your own is called link building. It is a way for users to navigate between pages on the internet. Link building in SEO is a way for search engines to crawl the links between individual pages on your website and between entire websites. So, for many years, anyone managed to rank on the first search engine results page. The trick then was to place multiple links here and there on their site.
However, in 2012, the Google Penguin Spam Filter became part of Google's Core Algorithm. It works in real-time. As such, it certainly changed the way white label link building services in the Philippines use backlinks in SEO. Google Penguin prevents various types of search engine spam from being rewarded higher-placed ranking in search engine results. Some of these search engine spam may include activities like link spamming, keyword stuffing, the use of invisible text on web pages, and the duplication of copyrighted content from high-ranking web sites.
Thankfully, you can build links using different sets of techniques with varying levels of difficulty. However, if you ask any SEO Company in the Philippines, they will agree that link building is one of the hardest parts of their jobs.
Let's find out more why.
Link Building – Relevance by Recommendation
Relevance is one of the essential factors that Google, Yahoo, and MSN like to feed on. They want to go deeper than just considering the face value of your keywords in ranking your website. Keep in mind that this relevance is not only catered by good and quality content articles. In reality, relevance by recommendation comes in the form of high quality inbound and outbound links.
Link Quality
Often, publishing high-quality content is only one aspect of link building in SEO. In reality, to build links that effectively boost SEO rankings, you also need to guarantee that the content or services you link within it are also of top-notch quality. For this reason, white label link building services in the Philippines often check the link and the domain's authority on the web. Keep in mind that becoming a trusted source significantly improves your probability of being promoted on other websites through backlinks. 
SEO Link Building Strategies
Let us now discuss how to build links for SEO, shall we? Here's a list of the several link building strategies that you can consider incorporating into your SEO activities:
Add Link To Article 

When you have already written various articles about a particular topic, you should link them with each other. Then, if you find an existing article about the kinds of products or services that you offer, it is a good idea to request a mention of your business. Do not forget to describe how the existing article would benefit from mentioning your business. You can ask companies that offer professional link building services in the Philippines to help you do this.

Broken Link Building 

Broken link building is a practical and content-focused strategy that involves three simple steps. An SEO specialist from a company that provides white label link building services in the Philippines starts by finding a relevant broken link on your website. Then, they create something similar to the broken resource. Lastly, ask people linking to your dead resource to link instead to your new working resource.

Directory Catalogue 

Choose this link building strategy in SEO if you want to request a link from a catalogue or directory. Focus on trusted and niche catalogues first. Then, prepare a template with a clear statement of why this directory needs to link to your website.

Guest Post 

As an industry professional, you may want to distribute your content on other websites. Companies that provide professional link building services in the Philippines do this through guest posts. You write an article for another website, they publish it, and you link it to yourself from that article. Please pay special attention to the quality of your content. With that, you should emphasize on the benefits it may provide to the guest post source.

Image Source: Facebook

Link From Mentions 

Asking to link unlinked mentions of your business to your website is the easiest way to get new backlinks. However, you have to consider the endless number of sites existing on the internet. So, you can use content explorers to find pages that mention your business in its content. You can also opt to look for effective link building service providers to help you search for these mentions. Afterwards, do not forget to thank the author for referring you.

Manual Link 

Manual linking is reaching out to people and introducing them to your content. These content could be your product, service, business, brand or even personality. However, for websites with user-generated content (e.g., article comments, forums, user profiles, etc.), you can add a backlink manually. In this case, you don't need to contact the website owner. However, it is still useful to track your link-building efforts.
Editorial VS Acquired Links
At this point, it's important to distinguish between two standard links used in SEO.
The first kind, editorial links, are organically acquired and not paid for. For example, SEO experts from companies offering professional link building services in the Philippines can place editorial backlinks within your content to promote authority over your topic. Likewise, having more editorial links leading to your site shows audiences the trust between you and other creators. Thus, the number of editorial links you have can be a benchmark or measure of your content's success.
On the other hand, you can classify any link that you paid for as an acquired link. A few common examples include comments on posts or blogs, link ads, or distributed articles. In most cases, you can measure the value of these acquired links by their site placement, the potential to generate leads, and relevance.
General Pointers
There are a variety of factors that affect the link's ranking. For instance, how each team chooses to build links also varies depending on whether they use the White, Black, or Grey SEO Hat. Similarly, make sure to be mindful of your link placements, domain authority, and levels of user engagement. Likewise, you can also work with other businesses and agree to partnerships that benefit both your websites.
Produce relevant content, boost the quality of your links, and learn more about link building with the help of an SEO outsourcing company. Find professional link building services who have experts with the skills, knowledge, and experience in driving your business forward through link building and other strategies!