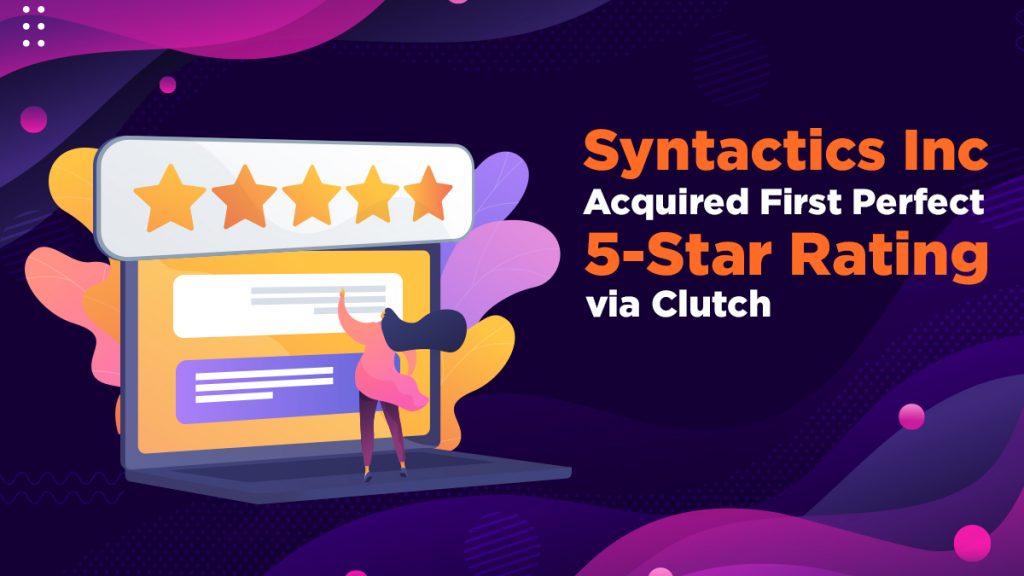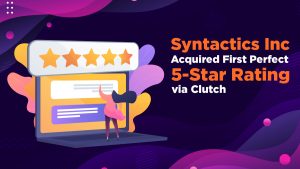 Apr 12, 2021
Syntactics Inc Acquired First Perfect 5-Star Rating via Clutch
From cloud-based processes, web design, digital marketing to custom software development and other digital services, businesses should not settle for less. They need solutions that work anywhere for both individuals and other organizations.
Right before the pandemic hits us all hard, we, at Syntactics, Inc. were prepared for whatever was coming. We are well known for web development, but we also offer dedicated virtual assistants that can work for you or your business anywhere in the world. Located in a highly urbanized city in the Philippines, our team has been offering online and business services for over 20 years.
Recently, we earned our first review on Clutch, a B2B ratings and reviews platform. This is an amazing opportunity for us to showcase more of what we have to offer.
We received this review from a criminal defense law firm where we provided a video support production. This includes editing and posting videos on various social media platforms. We converted their videos to proper sizes and time frames to fit in with the specific social media platforms. We then optimized the videos accordingly to perform well. They're very satisfied with the work that they gave us a perfect five-star rating.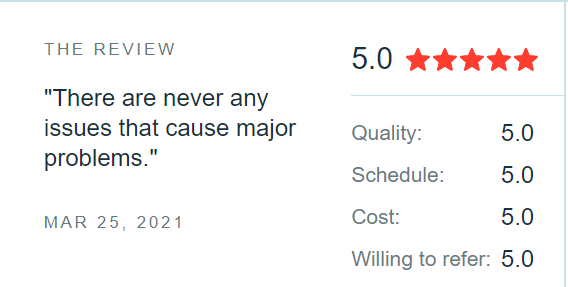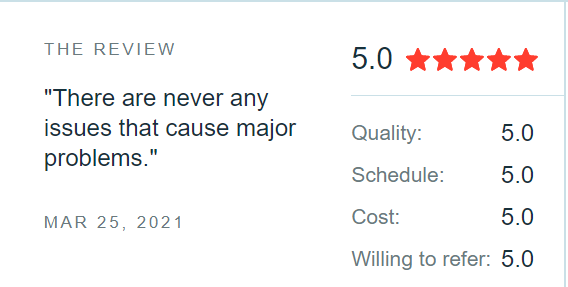 As you can see above, the quality of work, the cost, and the deadline for the project were perfect. They would even recommend us because they find us easy to work with.
The creative director gave us a 5-star review because we boosted their main source of revenue, earning 100,000 subscribers on Youtube. We only communicated via email but our streamlined process made it easy for us and the client to understand a certain goal.
"There are never any issues that cause major problems." – Creative Director, Criminal Defense Law Firm
Not only are we featured on Clutch, but their sister company, The Manifest, also has our hearts pumping. You can find us on their website listed as one of the top web development companies in the Philippines that caters to clients and customers from all over the world. 
To sum it up, we take businesses on a whole new level. We've worked with various industries and helped cope with the digital revolution. We've brought companies to life using the latest tools, technologies, and strategies. We have empowered and provided quality cloud-based solutions to small and medium enterprises, corporations, local government offices, schools, and companies.
Let's empower your business through IT solutions!