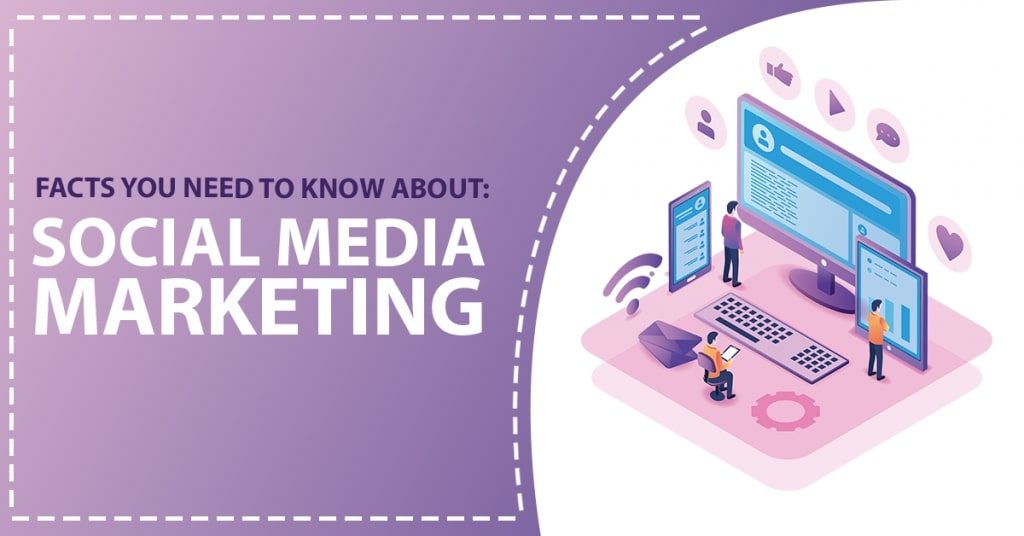 Apr 12, 2019
The Need-to-Know Facts n' Stats of Social Media Ads and Marketing
Being involved in digital marketing helps you appreciate the random ads that pop up on platforms we visit or use everyday. One particular platform and strategy that's only been getting more and more importance, in particular, is social media marketing or ads.
Have you ever experienced scrolling through Facebook, and here comes an ad for a product you viewed on Lazada? Sometimes it doesn't even have to be from Lazada; it could be from other online shopping apps you wanted to check, and Facebook is tempting you even with ads.
Although most people don't pay heed to stalker-y ads, other online audiences would take the bait and end up buying. What turned out to be browsing through Facebook or any similar app then becomes a sale for a company.
That, everyone, is the power of social media marketing and ads.
Now for the typical user, this type of marketing may or may not spark too much interest. However, for marketers and business owners, we know that this strategy has grown to become an MVP of online marketing.
Just think about it, everyone can own a social media account – your dad, your mom, your sister, your brother, your aunt, your uncle, that cousin you haven't heard from for the past ten years – everyone! Even PETS have viral social media pages (managed by their owners, of course).
How can you even think about NOT tapping such vast buyer market through social media ads?
Another great thing about this strategy is it's open for all types of businesses, big or small. Sometimes even small businesses can do a better job at doing their own social media ads than the bigwig corporations.
To delve more into how amazing social media marketing and ads can be for everyone, here are a few hard facts!
An average user worldwide spends 2.4 hours a day (Rebecca Stickler of WebFx)
In the entire world, Argentina and the Philippines rank the highest in daily social media usage followed closely by Mexico and Brazil according to We Are Social. This is evidence enough of how big a part social media now plays in our day-to-day lives.
When we're bored, we scroll through viral videos or posts on Facebook. If we want to post beautiful scenery or a cute selfie, we upload them on Instagram. When we want to share a quick though, we tweet it on Twitter.
There isn't a day that goes by that social media platforms are ramping up on user activity. This audience is just on standby until they see something they like on your social ads!
95% of adults aged 18-34 are more likely to follow a brand on their social media platforms (Dr. Liva LaMontagne of Marketing Sherpa)
Of course, you can't run a social media marketing campaign if you don't have profiles for your business or brand. That is the first and foremost requirement for social media marketing and using ads, and it just makes sense.
If your target market is between such range, they're likely to be active enough online to come across your ad! Even if they're not within that age range, you still have a chance to find your audience by running tests.
We follow our favorite clothing brands, cosmetics companies, gaming companies, etc. on their social media profiles for the latest news and updates on their products and see ads on our timelines for their products. Think of the possibilities of your target audience doing the same for your business!
Constant Contact (a popular email marketing platform) reported that 49% of small businesses have found social media marketing effective for their business (Sophia from ThoughtReach)
That's not a bad number!
As we're only going to go deeper and more advanced in the world of tech, businesses of different sizes and influence have long since realized the dangers of being left behind. From small businesses to big corporations, having, being active, and running social media ads have become something of a prerequisite to survive in this online world.
Most businesses can even survive through being solely an online store – meaning they don't also have to think about renting a physical store right off the bat! They eventually get to that after getting enough revenue from running their business online, often with the help of effective social media marketing campaigns!
Those facts above are just the tip of the iceberg when it comes to the awesome potential of social media marketing. Once you get to try it out, you'll experience its greatness firsthand!
With all that being said – don't just sit there, give it a go!