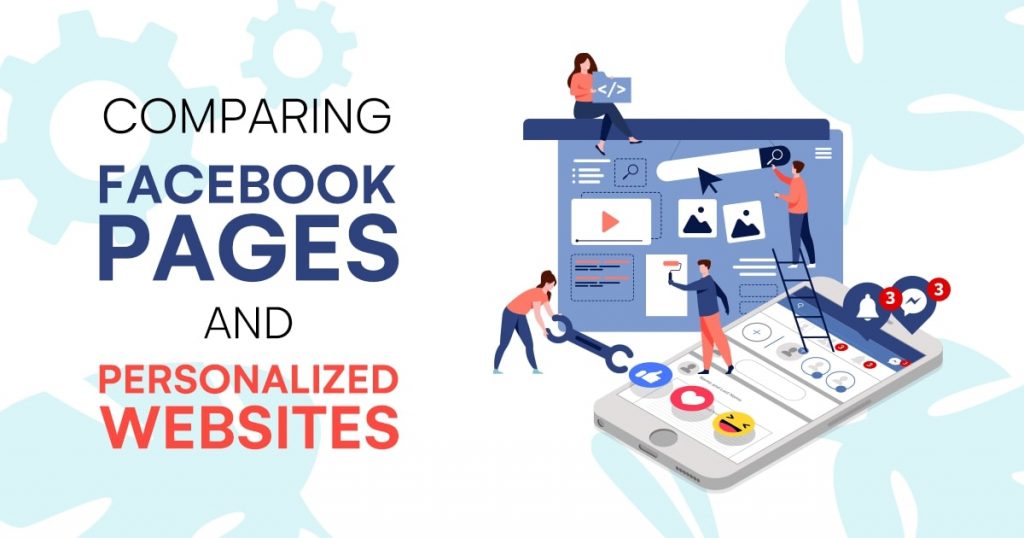 Jul 12, 2021
Comparing Facebook Pages and Personalized Websites
Web development and social media are two of the most influential and effective brand promotion tools you can use today. If you plan to grow your brand and have more people know about your products and services, then it would be best to establish your online presence in this digital world. For starters, you can create a Facebook Page or build a personalized website. In doing so, you can gain an advantage over your competitors. You also get access to a broader, even worldwide, market. In the end, you attain your ultimate business goal of increasing your return on investment (ROI). Join us as we discuss how Facebook pages and personalized websites compare and contrast.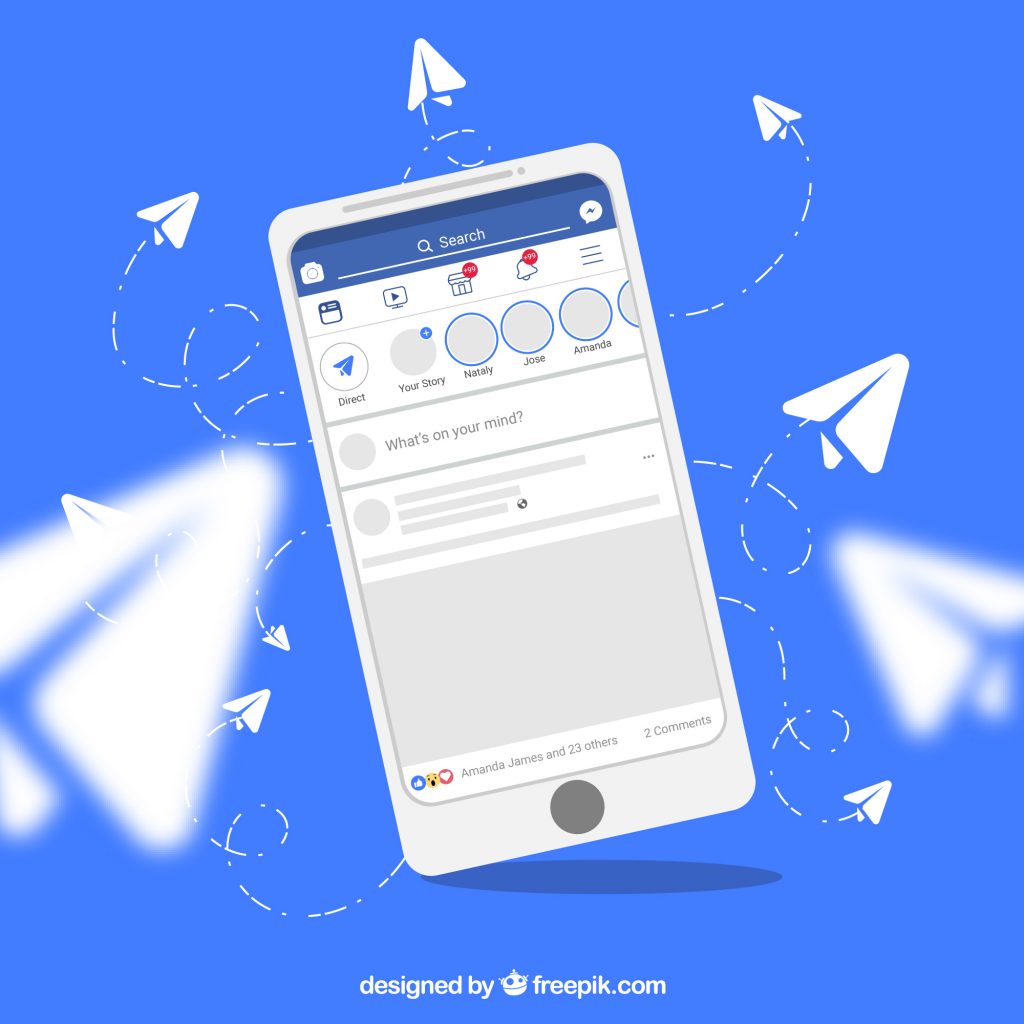 Comparing Facebook Pages and Personalized Websites
For businesses, whether they are still starting or are already esteemed in their respective niches and industries, Facebook pages and personalized websites serve different roles in helping build and market their brands. However, they also have certain similarities in achieving said goals.
Check out below how Facebook pages and personalized websites compare and contrast in the following items:
Ownership and Control

When you use a Facebook Page, you will be subject to Facebook's Terms of Service. These terms govern the types of products and services that you can offer on your pages. On the other hand, when you have your personalized website, you have complete control over the products and services that you present to promote and grow your brand. You also have the freedom to present them how you want to, especially when you want to establish a particular branding to make it more unique.

Design and Layout

When you have a Facebook page, you do not have that much freedom in customizing the page's design and layout. You can only choose to change your profile picture and cover photo. This can become problematic, especially when you want to achieve a look that showcases your brand's colors. Fortunately, with a personalized website, you can design and build a website depending on the goals you are targeting and your brand's colors. As such, you can change the theme, appearance, functionality, and feel of your website as much as you want.

Information Delivery

In websites, information flows following an "audience-content" basis. This means that your audience (or site visitors) will have to search for your website among the thousands of other websites available on search engines to locate and reach your content. On the other hand, with Facebook pages being part of a global social media network, your information flows following a "content-audience" basis. Therefore, your audience (Facebook followers) can receive your latest updates directly, whether they asked for them or not.

Updates and Notifications

With a personalized website, you can encourage your site visitors to subscribe to your newsletter. Through this, you can inform them through email of your latest product offerings and services. You can also tell them if you have promos and discounts. Similarly, your Facebook followers can receive notifications about your latest postings and content on your page. As long as they follow your Facebook page, your existing customers and even potential clients will see your posts on their Facebook feeds.

Ad Revenues

You can display advertisements on your personalized website. Doing so helps you generate revenue by setting your rates and managing your inventory. So, while running a business website, you can also display ads and use the revenue to pay for your domain, hosting, and other bills. In the same way, you can advertise from your Facebook page to help reach more people and introduce them to your business. Facebook also allows you to boost a post, get leads, or promote an event. So, if you learned how to analyze Facebook ads, you can optimize them so that you can get more people to visit and shop on your business website.

Performance and Analytics

When you have a Facebook page, you can use the Page Insights feature to get information as to the performance of your page, including audience demographic (age, gender, location, etc.) and how people respond to your posts. As such, you can determine which content engages your audience better. Similarly, if you are running a personalized website, you can use a web analytics tool such as Google Analytics, which allows you to track your site performance. You can then know which pages or content needs improvement for a better user experience.

Comment Policies

When using a Facebook page, you cannot review comments before they are posted. As a result, you have to keep a close eye on possible hateful or spiteful remarks from individuals who may only want to discourage your customers. On the other hand, when you have your personalized website, you can formulate your own policies concerning comments. However, the process of moderating comments may be time-consuming. But you also have to remember that your comment collection may be as good as what builds you.

Engagement and Interaction

On your website, you and your site visitors have limited opportunities to interact with each other. As such, even if people have posted their comments on your web page, the others will not receive a notification about said posting of comment. On the other hand, when you have a Facebook page, your followers can like, comment, save, and share your posts. In doing so, your followers' friends can also see your content. When this happens, you also increase the chances of getting more Facebook followers and, in the end, increasing your ROI.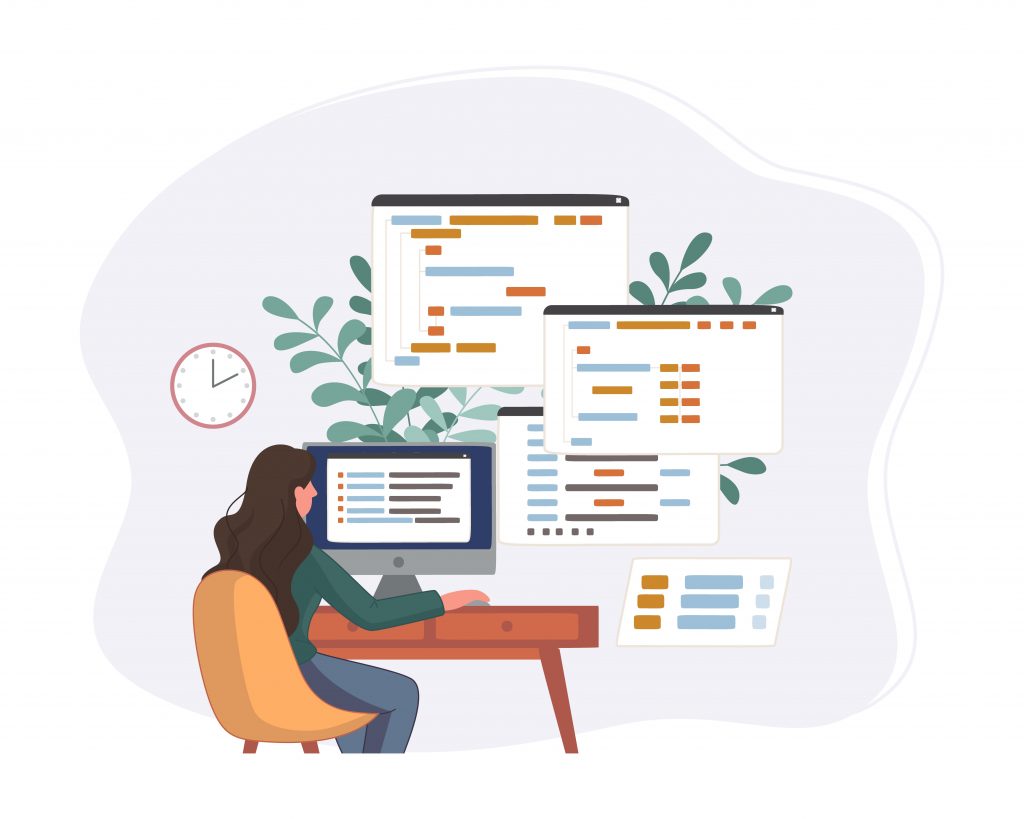 Make the Most with Facebook Pages and Personalized Websites
Suppose you decide to design and build a personalized website for your business. In that case, you can consult a professional web design and development company in the Philippines to help you out. On the other hand, if you choose to create a Facebook page for your business, you can also approach experts in social media marketing to give you a hand! With that being said, good luck on your marketing journey!
Have we missed any other similarities or differences between using Facebook pages and personalized websites for one's business? Let us know in the comments section below!