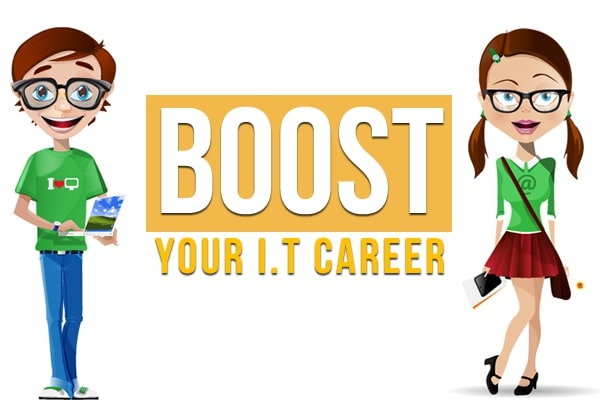 Sep 12, 2014
Three Tips That Can Help You Boost Your IT Career As A Website Developer or Designer
With the growing need for businesses to go online to further promote their brand and business, company owners are always on the lookout for good website developers and designers. Sometimes these business owners even search for something more in a developer and designer than just the basic skills. Thus, this calls for an Information Technology career growth and development for IT people.
This means if you happen to be a developer/designer, knowing all the techniques in creating a good website is great. However, with the demand that is going on now, it will be a lot better if you know how to do responsive web designs.
This means you are going to have to learn how to create a website. A website that is fit for both a full-screen computer and a tiny Smartphone screen. This makes viewing your website more convenient, especially for Smartphone users and can also increase customer conversion.
However, that is not the only thing you have to do in order to boost your IT career as a web developer/designer. What else can you do? To answer that question, refer to these helpful tips below.
Information Technology Career-boosting Tips To Keep In Mind
Get a full-time employment as a developer/designer. This may seem like the most obvious thing to do. However, these days, people prefer to go freelance rather than work for a certain company. There is nothing wrong with being a freelancer, let's make that clear. Moreover, gaining experience through working in a company can better boost your career. In this particular way, it exposes you to how businesses and companies operate. And this will this allow you to have a better idea on how you should handle your own career.
Communicate and communicate well. Communication is the key to almost everything. It is the key to establishing good relationships to solve problems and untangle messy misunderstandings. It is also the key to getting the information you need and giving people the information they need. You get the point. You need to learn how you can effectively communicate with your team and most especially with your clients. How well you communicate can make or break your career, so work on it!
Network like crazy. Some of you might prefer to just work for extended hours rather than attend social events set up by the company. While you might get lauded for being a hard worker, you are missing one of the most important steps to building your career, and that is networking. You have to get to know your co-workers and people from other companies if ever you are invited to inter-company events. According to Jamie Begin, a Cloud Consultant & DevOps Engineer, "a moderately-skilled programmer who's really good at communicating with people is worth at least 3-5x more to most businesses than a brilliant programmer who prefers to be left alone all day."
Summation
Get experience in a full-time job, communicate, and network. These are three of the most important factors that can boost your Information Technology career as a website developer/designer. Have these tips in mind when you are reaching for success because it is a lot more attainable than you think!