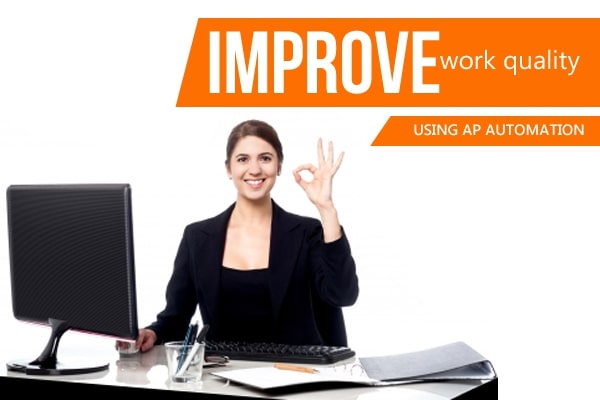 Aug 6, 2014
Reduce Risks and Improve Work Quality By Using AP Automation
Aside from effective web designs, the development of apps, software and systems have also greatly contributed to the efficiency of companies all around the world and in the Philippines. A good example of a handy system is AP Automation. In your company you probably have your own accounts payable department, where they handle all processes involving invoices and transactions between your company and a supplier. They are also responsible for managing your company's bookkeeping systems, where they input important financial data. This is where AP Automation or Accounts Payable Automation can assist your company's Accounts Payable department. AP Automation benefits can help you in ways you can't imagine. To put it simply, AP Automation turns all the processes into an automated or electronic system. This is then secured using the latest OCR (Optical Character Recognition) or other advanced recognition technology.
It sounds like a simple enough job, but actually human error such as lost invoices and wrong data entry can happen. It might not sound like such a big deal compared to being sued or losing a large amount of customers, but these errors can eventually lead to that, so watch out!
Here are some of the solutions AP Automation can provide:
E-invoicing
Scanning and workflow
Online tracking
Reporting capabilities
Electronic invoice user interfaces
Supplier networks
Payment services
Spend analytics
AP Automation also allows suppliers and dealers to submit their invoices over the internet for routing and processing.
The other AP Automation Benefits include the following:
Aside from speeding up processes in the Accounts Payable department, the system also allows an employee to take less time when searching for lost, mislabeled and misfiled documents. This eventually saves time and gives an employee more time to attend to more important tasks.
AP Automation literally "eliminates paper", as invoice processing is done digitally. Through this system it is easier to safely store data and it is also less likely to lose or misplace invoices, which usually happens when they are on paper.
Since it eliminates paper, it means you will no longer need to spend on big and bulky filing cabinets. These cabinets and drawers also tend to take up a lot of office space, and by eliminating their use you can have a more spacious office. Through AP Automation, you can save money and de-clutter, which means you also save space.
It will be quicker for authorized parties to annotate, review or sign invoices. This means they can approve, suspend or deny invoices faster as well. An AP Automation system eliminates the tendency of delayed or overlooked invoices. Thus, other business processes can speed up too.
AP Automation also eliminates or reduces risky costs that result from processing errors. These include manual keying, late payments, and lost or incorrect payments.
It is possible for you to experience plenty of other AP Automation benefits by actually using one. Through AP Automation, you can reduce risks and improve your work quality, so try it out soon!