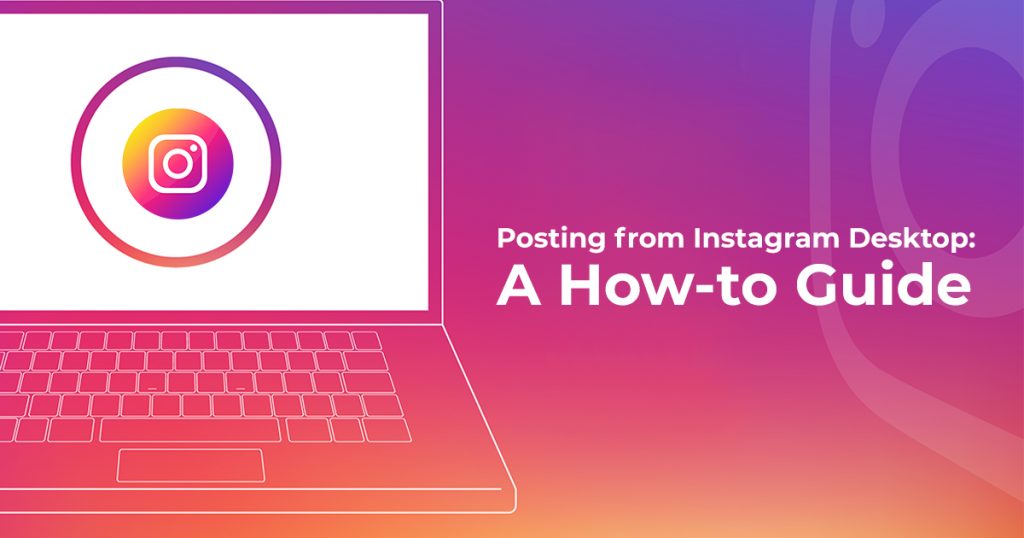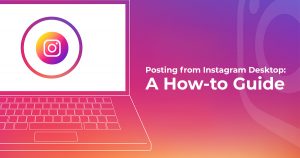 Dec 8, 2021
Posting from Instagram Desktop: A How-to Guide
If you're an Instagram fiend but need to upload images from your desktop computer for one reason or another and still don't know, your saving grace arrived on October 21, 2021. Uploading images and posting them on Instagram Desktop naturally requires a desktop computer. But, of course, you need pictures to post! (And, of course, traffic-boosting Social Media captions to go with them.) Usually, Instagram users upload selected images from their phones. However, it's crucial to post infographics or promotional photos and videos to drum up visibility in Social Media Digital Marketing. As a result, you bolster engagement! So, here's how to get started with Digitally Marketing your brand on Instagram via its Desktop or browser.
Instagram and its Desktop iteration
Since launching in 2010, Instagram has become a top image- and video-based Social Media platform. It's widely used by people worldwide, across multiple demographics. Thus, there's a need to use Instagram as a channel for Digital Marketing! In addition, the platform goes exceptionally well with products, as they lend themselves to an audience receptive to visual media.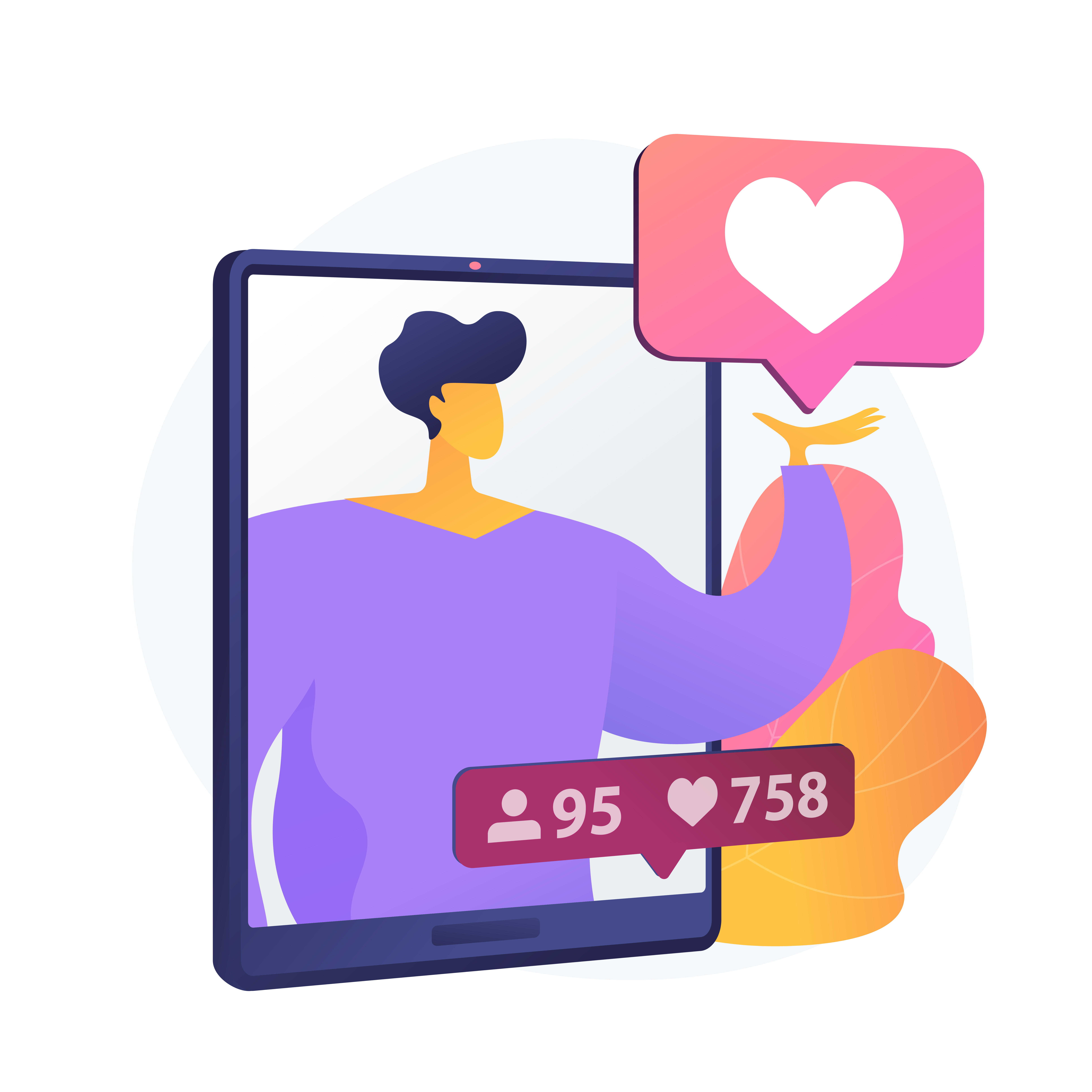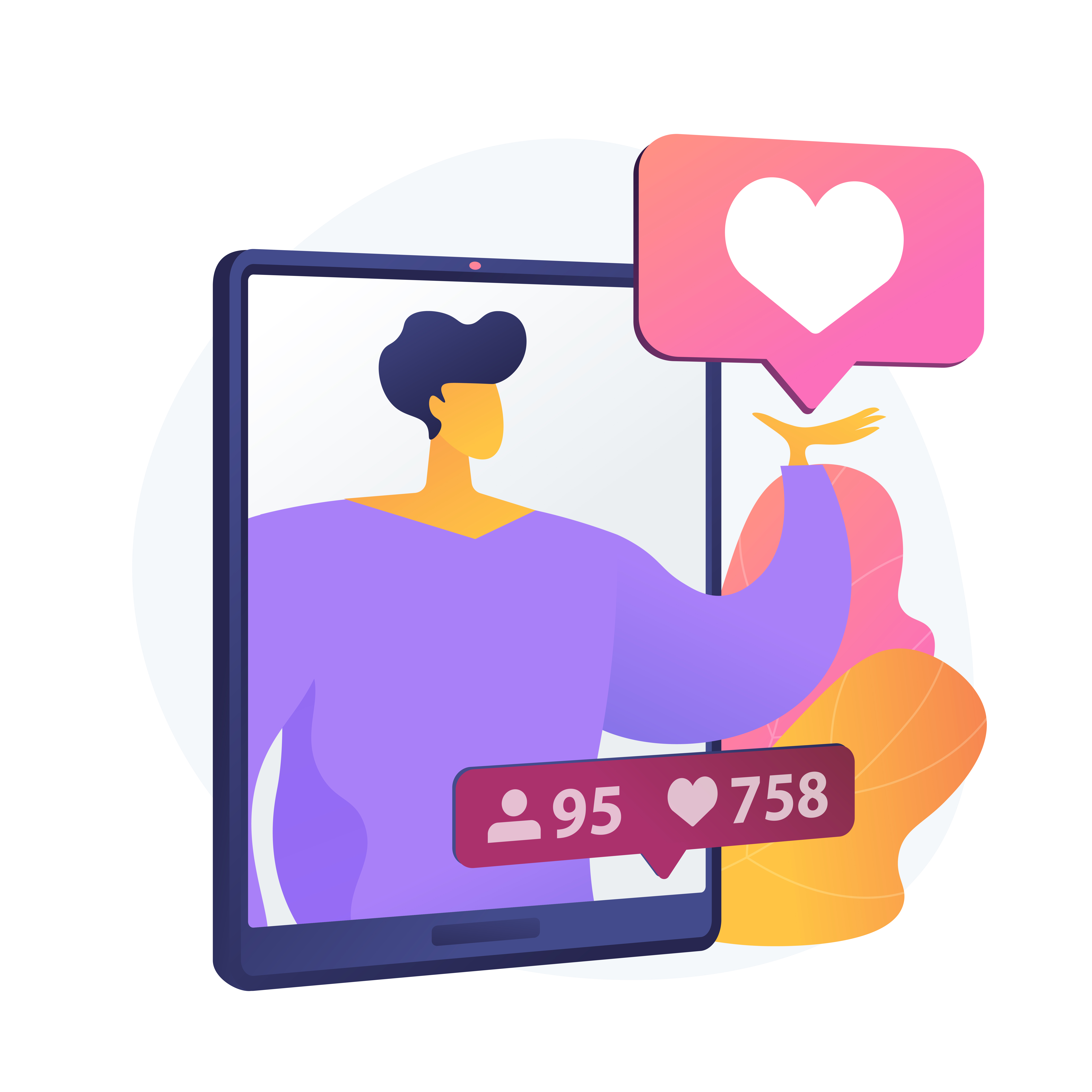 As of 2021, Instagram has 1.074 billion active users. Not leveraging the power of the visual media-focused platform could be a huge missed opportunity! After all, humans process visual data 60,000 times faster than text. Playing into this biological trait is likely the reason why Instagram is such a hit with its users. But, of course, one can't ignore that it was — and still is — a portable app and did not ask for much. All its users need is access to their Camera or Camera Reel, and off they went! However, the same can't be said for Digital Marketers, who need more prep time to post choice visual content that draws attention to their brands and leads to conversions.
Instagram on Desktop: Why is it such a big deal?
Instagram for the Desktop browser was launched on October 21, 2021. (Additionally, Instagram released a whole bunch of features, but that's an article for another time.) So, here's the lowdown on why this is such a big win for Digital Marketers:
Instagram desktop allows its users to pull existing image files from their non-mobile devices. Desktop will make it easier for Digital Marketers to access particular infographics, memes, videos, and other visual content for posting! That brings us to our second point —

The chances of accidentally posting brand content on personal accounts will lessen drastically! So will the chances of posting personal content on brand accounts. Neither are good if you want to keep your accounts' image nice and proper!

You don't have to burden your smartphone with all the image files you need to post! Likewise, you don't need to generate or edit media on your Desktop, then send them to your phone for uploading. The moment you get the right people to sign off on the media, you're free to post them via the web browser!

It also allows real Instagram followers to see posts on a larger screen! Whether you're a Digital Marketer or not, you probably will appreciate the larger scale of Instagram Desktop all the same.
How to post images via Instagram on a web browser
Now, if you know how to post Instagram images on mobile, then you'll be happy to know that the process for posting images on the Desktop web browser isn't that different! But, if you're not familiar with the Instagram uploading process, here you go!
1. Click on the '+' icon on Instagram's navigation bar.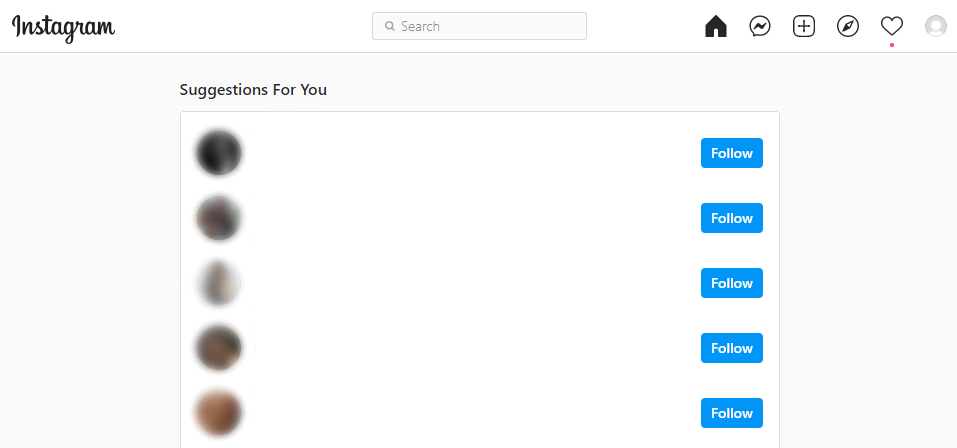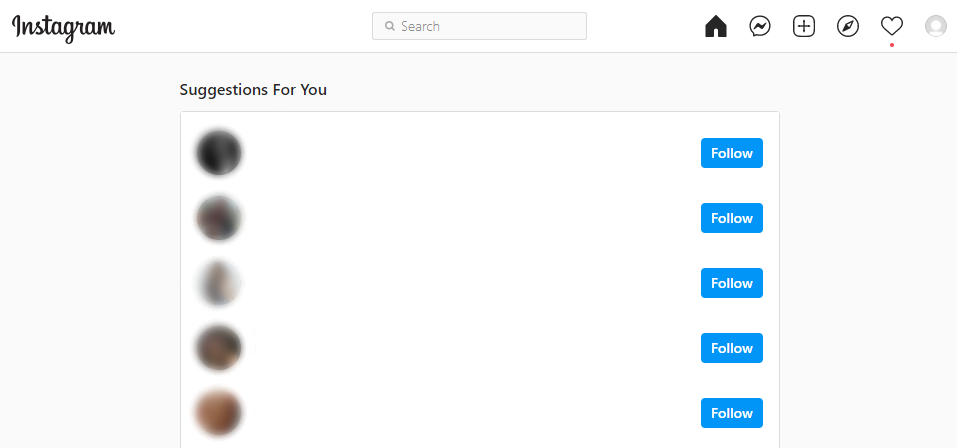 Source: Instagram.com.
From your Instagram homepage, you'll see a navigation bar at the top of the page. You want to click on the + icon, which is sandwiched between the Inbox and Explore icons. It'll open up a small popup!
2. Create a new post.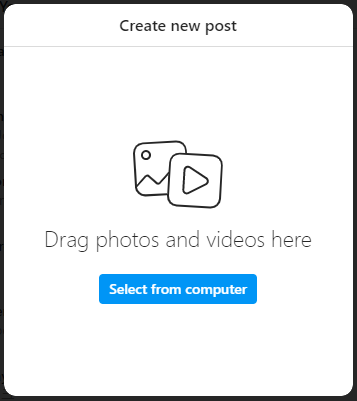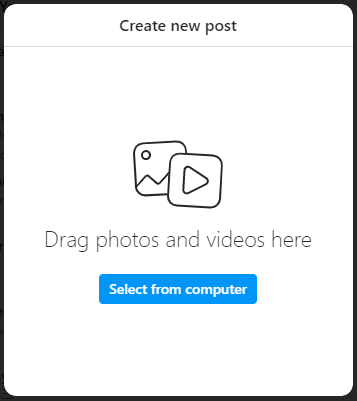 Source: Instagram.com.
This popup will prompt you to drag or select your desired media! You can pick as many as you need.
3. Crop your media!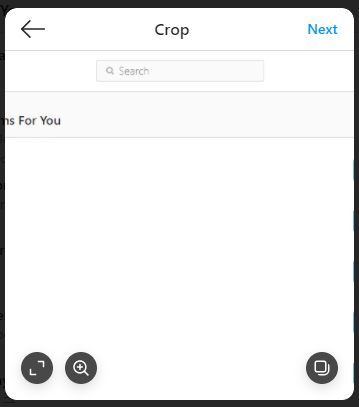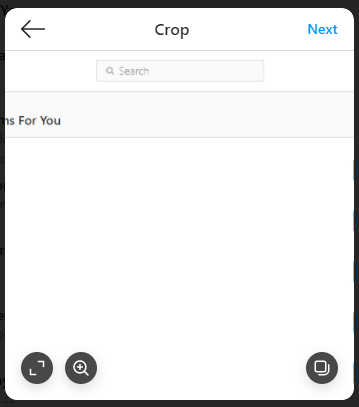 Source: Instagram.com.
After choosing your images or video, Instagram will prompt you to crop the images to a more manageable size. Once done, click Next.
4. Edit your media with Filters and Adjustments.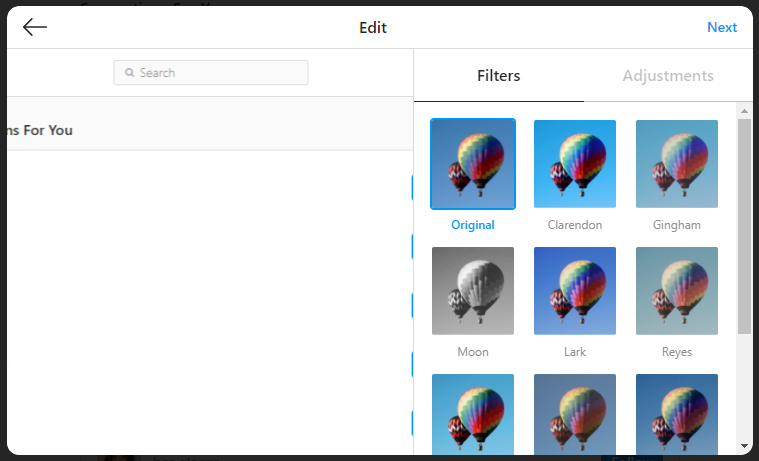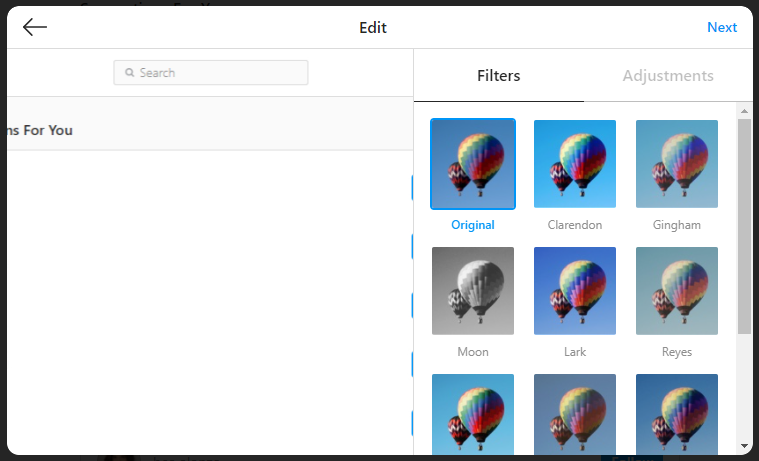 Source: Instagram.com.
Edit your image further if you need it. For example, the Filters tab can help with colors. Also, Adjustments can help with the intensity!
5. Add your caption, location, and more!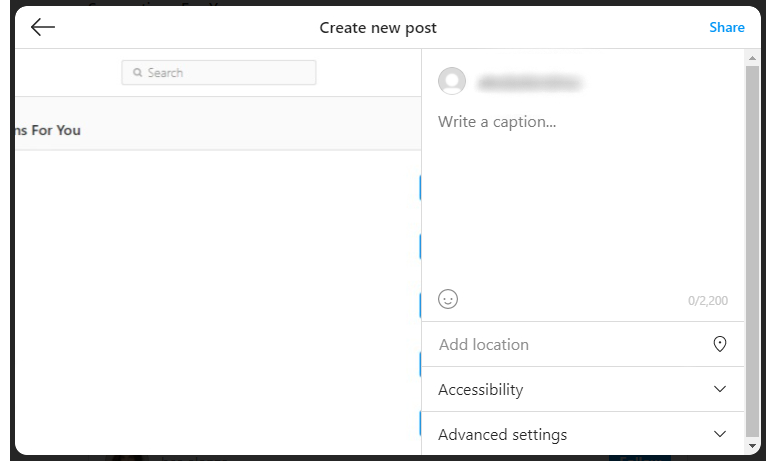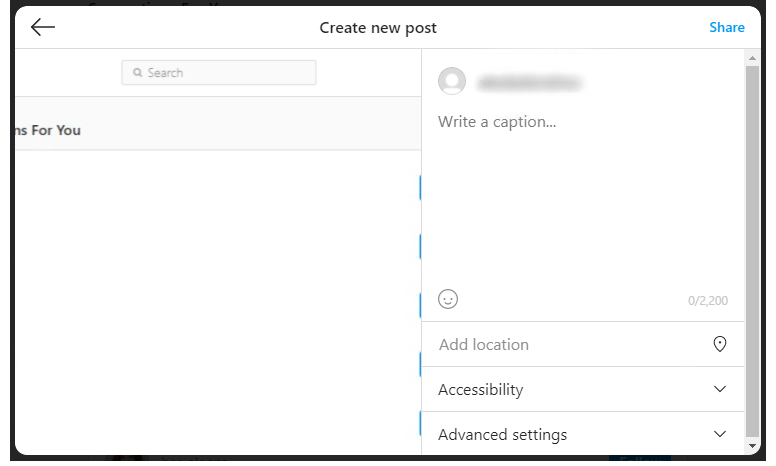 Source: Instagram.com.
You're almost done! After you workshop your images or videos a bit more, you get to fix up the finer details. First off, you add your post captions, which shouldn't exceed 2,200 characters. Also, if necessary, add your location! Accessibility allows you to input alt text for your own purposes. In Advanced Settings, you can toggle commenting as needed. 
6. Finally, click on 'Share' to unleash your post into the world!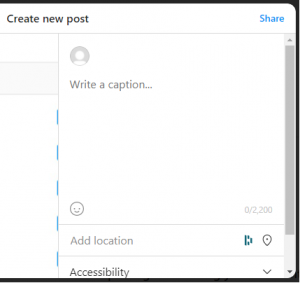 Source: Instagram.com.
Things to note before posting from the web browser:
Instagram Desktop still has a lot of features you can access. In addition to posting videos and images, you can, of course, check your feed. The search feature is still available on the Desktop version, and you can peruse hashtags or desired Instagram users at your leisure. Also, you can check and respond to your Direct Messages, as well as notifications. Although Instagram on Desktop has opened up a new avenue to Digitally Marketing your brand, it still has its limits! 
Instagram users can, of course, post pictures and videos to Instagram. However, posting Instagram Stories and Reels via Desktop is out of the question. So are IGTV posts. Also, you can't do Live videos, either.
Don't lose heart, though! Even if you can't create Stories or IGTV posts, you can still browse, like, and comment on those posts.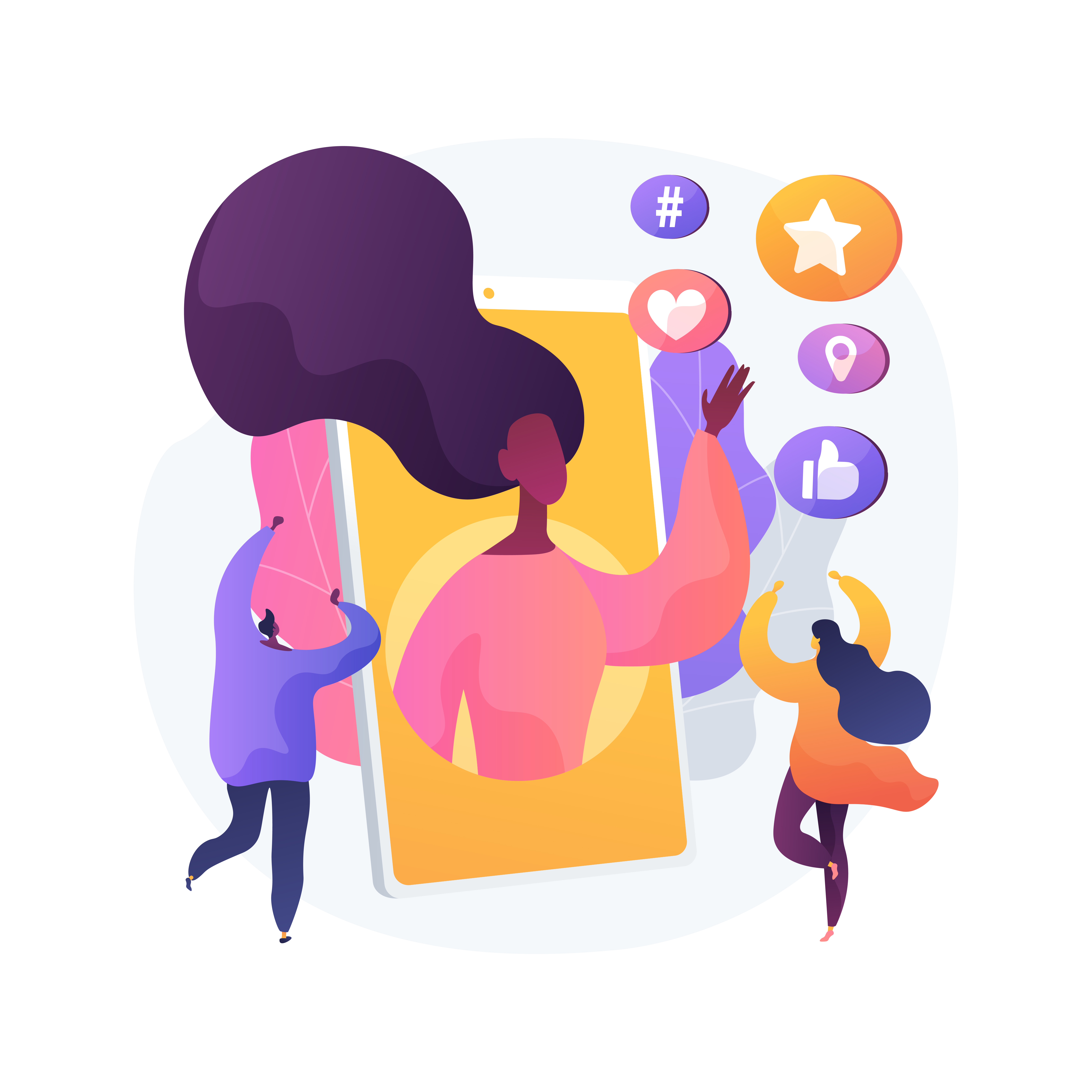 Things just got more accessible for Digital Marketers!
As of October 21, 2021, Instagram users, or 'Instagrammers,' can now post on Instagram Desktop! The updated feature will allow Digital Marketers especially to have an easier time uploading visual content for their brand. So, there won't be any more personal-content-on-brand-channel oopsies or brand-content-on-personal channel mistakes! Or at least, there'll be fewer mistakes than before. Additionally, one can see Instagram posts on a larger scale.
However, Instagram on Desktop browsers isn't without its limits. Though most of Instagram's features have carried over to Desktop, such as uploading media, users can't post Stories, Reels, or IGTV posts. Still, posting content through the web browser is no less accessible. And it's pretty quick, to boot! 
Surely Digitally Marketing your brand will come quickly to those who deal in Social Media Marketing Services in the Philippines. But hopefully, we've shed some light on Digitally Marketing your business on Instagram.