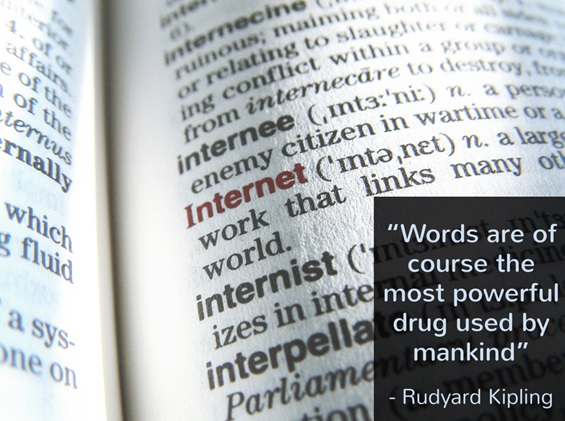 Oct 14, 2013
Quality Content: Why Is It Important?
"Words are of course the most powerful drug used by mankind" – Rudyard Kipling.
Content is the most important part of your website.
If the content on your website does not provide information needed by end user, your site will have a little value to your visitors who search for information on various subjects. End users want to have answers to their question and solutions to their problems. If your website will be able to meet their desires, wants and needs, they will definitely keep coming back.
Content is king
It has been said many times that websites that get most traffic are those whose content is constantly changing, improved and added. This is because visitors want to see and learn something new every time they visit your site. The kind of relationship that you establish with your visitors will greatly depend on your site's content. It is even one of the key components in their decision making whether to do business with you or not.
Content is responsible for making your site rank in search engines
Frequency is the key identifier of search engines to rank your site in search results. If your website is the constant source of new and fresh information, it can boost your ranking in search results page and drive more number of traffic. Hence, your content is your SEO power tool to be on top of the search results page.
The How's of producing quality content
Ideally, once visitors clicked your website, they should be able to know within seconds what your site is all about, what your site can do for them and why they should do business with you. The keyword to remember about content is quality. So, keep in mind the following things when you create your content:
Avoid using jargon; keep your content easy to understand by using simple and familiar words.
Know your subject and audience well
Provide valuable and educational content that can help others, provide evidence when needed
Think about a content that is shareable and linkable
And last and most important, create content for humans, not for search engines
There is no limit on the types of content that you can create. Here are some of the proven simple yet effective ideas that you can consider:
Ebooks
This is one effective and helpful way to pass on your ideas and knowledge to your visitors. You can create downloadable ebooks as a channel to share your expertise to your end users.
List
Most of readers love to read articles in list forms. You can create a blog posts, articles, videos with "Tips on…", "How to…" etc.
How to's and Video Tutorials
One thing has been proven by multiple studies for agency marketers: Video materials can increase the user's time spent on a website, user engagement and conversion rate. You need to have a little explanation to describe how your products and services work, and video can accomplish that task.
Infographics
This is one of the easiest methods for visitors to digest and understand facts about a certain topic. Readers love infographics because they are aesthetically pleasing. The colors and presentation of data are also factors that can make them interested to read the information given.
Content creation might be easy, but it really takes a lot of thinking and analyzing to produce a high quality one. You can always seek help from the providers of SEO outsourcing in the Philippines to brand image and connect you to your existing customers as well as generate new ones.