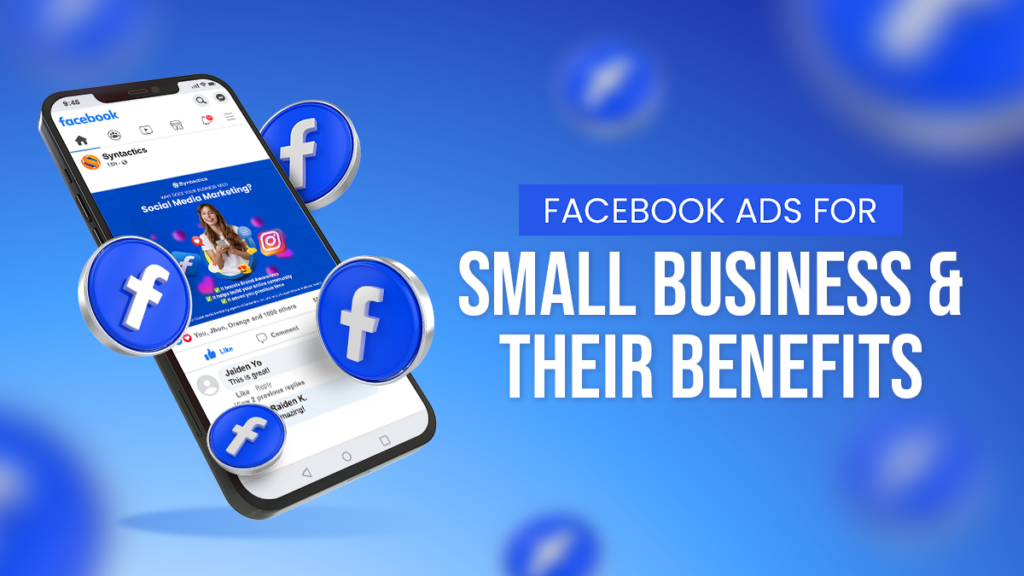 Aug 11, 2023
Facebook Ads for Small Business & Their Benefits
Through digital marketing, businesses can spread awareness about their brand online, driving traffic to their websites and even social media pages. So if you're a small business, advertising on social media via Facebook ads offers various benefits!
Facebook is a social network with a strong user base and has significant growth even in emerging markets. After all, its users spend a lot of time interacting with content and engaging in conversations on the platform. As a result, it's an excellent opportunity to gain more brand recognition.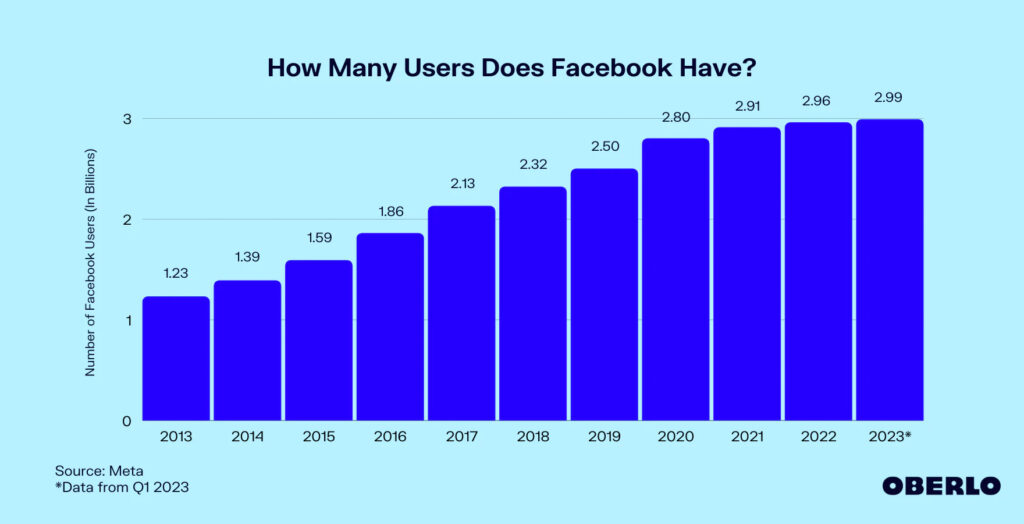 Source: Oberlo.
Firstly, Facebook has consistently been the most popular social media platform at nearly 300 billion MAU. This makes it an excellent opportunity for broadening your small business' reach.
The Benefits of Facebook Advertising for Small Businesses
Targeted Reach
The Facebook platform has a precision targeting feature that can maximize exposure. As a result, ads are shown to users who are more likely to be interested in your business' products or services.
With so many people using the Facebook platform, you'll have a broad geographic reach and get attention. Also, there are various users on the social network from varying age and gender groups with particular interests and behaviors!
Overall, Facebook allows you to target more specific audiences than traditional marketing channels. Small businesses, especially with a skilled Facebook Advertiser in the Philippines, can take advantage of the platform's targeting.
Cost-Effectiveness
One of the benefits of Facebook advertising is that it's relatively affordable for small businesses. Brands on Facebook can set their own budget and control ad spend. Though it's perfect for your business' needs, specific spending amounts can vary based on the following:
Your specific advertising objectives;
The target audience;
Your industry;
Competitors; and
The campaign budget allocation.
As a flexible advertising platform, Facebook also offers bidding options which include:
Cost-Per-Click or CPC;
Cost-Per-Mille or CPM; and
Cost Per Action or CPA.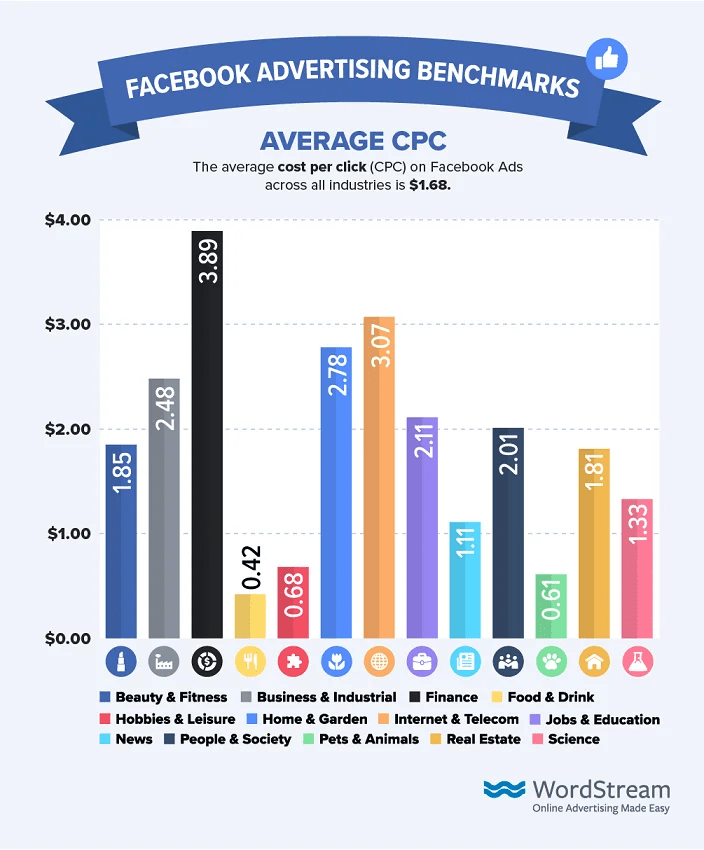 Source: WordStream.
Increased Brand Awareness
Because of Facebook's targeting capabilities, it can also boost brand awareness. The best way to attract audience attention is with compelling ad content. 
Any experienced Facebook Advertiser in the Philippines will tell you that excellent ad copy is key to converting Facebook users. But, you can create advertisements in various ad formats which can effectively increase brand visibility, such as:
Image advertisements;

Carousels;

Slideshows;

Collection ads;

Instant experience ads, etc.
These ad formats allow businesses to present their Unique Selling Proposition or USP to capture user attention. So, showcase your products, services, or brand to a wider audience with the platform's help!
Talk to Our Graphic Design Experts
to Add Excitement to Your Ads!
Enhanced Customer Engagement
Another benefit of Facebook advertising for small businesses is that your brand can interact directly with potential customers. For instance, audiences can engage with your ads by liking, commenting, and sharing them. Also, "81% of businesses share videos" on the platform.
This helps increase organic reach and even encourages social interaction with other Facebook users. Also, Facebook Messenger and chatbots allow users to interact directly with your business. They can initiate conversations by asking questions about your products or services. 
By answering customer inquiries and providing personalized assistance, your small business can foster stronger relationships with your audience.
Accurate Performance Tracking
Facebook provides analytics and reporting tools so you can track ad campaign performance. For example, a Facebook Pixel can collect marketing performance data on your business site and Facebook ads. As a result, your small business has access to real-time data you can use to evaluate your campaign's effectiveness.
This real-time data measures key metrics, including some of the following:
Impressions

or the number of times your ad is shown to Facebook users;

Reach

or the total number of users who saw your ad at least once during the campaign period;

Click-Through Rate (CTR)

or how many users clicked on your ad after seeing it, expressed in percentages;

Conversion Rate

or the percent of users who completed a conversion action after clicking your ad.
Afterward, you can use the data to make informed decisions and improve your Facebook ad campaigns. Facebook Advertisers in the Philippines find these metrics instrumental for optimizing ads and refining targeting.
Remarketing and Retargeting
According to 89% of marketers, personalized ad campaigns result in a positive ROI. Facebook offers powerful remarketing and retargeting options to reach out to customers who previously showed interest in your brand. You can add them, plus people on your email list, to your custom audiences!
On the one hand, Retargeting involves serving ads to users who visited your website and/or took specific actions on it. Then, Remarketing refers to re-engaging users who interacted with your content on Facebook or Instagram. 
Both strategies reach out to individuals who previously showed interest in your business. In addition, retargeting and remarketing are possible through custom audiences.
So, you can deliver targeted ads for re-engagement to increase Conversion Rates. After all, one of the benefits of Facebook advertising for small businesses is that it has a more personal touch. 
How to Run Facebook Ads for Small Businesses
Running Facebook Ads for small businesses involves a series of steps. These involve effective audience targeting and using compelling ad content to create optimized campaigns. In fact, many of these overlap with the creation of a Facebook ad campaign.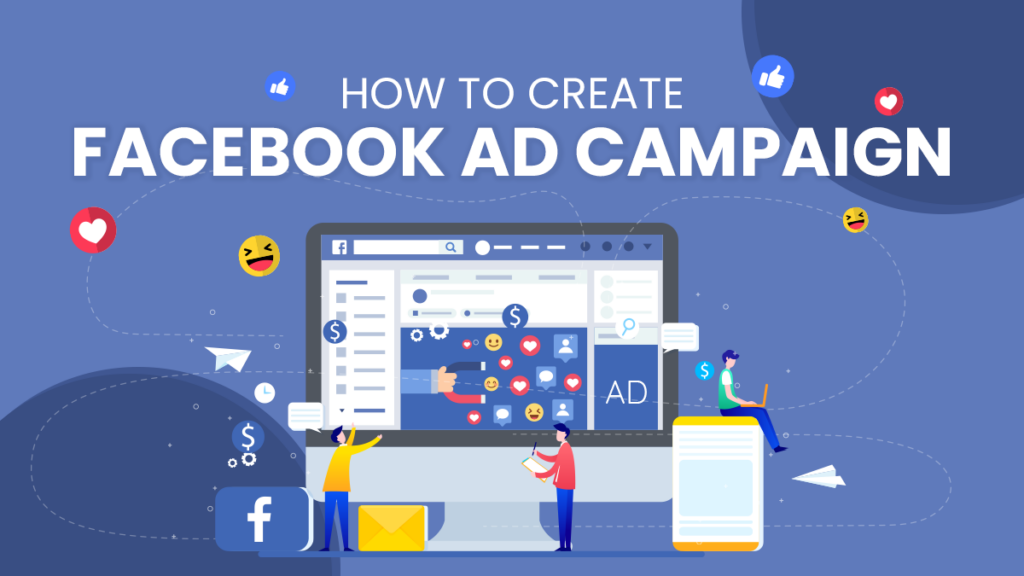 Here's a step-by-step guide on how to run Facebook Ads for your small business from start to finish:
1. Define Your Objectives
First, you must determine your Facebook ad campaign's primary goal, whether it's: 
Increasing brand awareness;

Driving website traffic;

Generating leads;

Boosting sales; or

Promoting a specific offer.
Boost Brand Reach on Other Social Networks!
Our Social Media Specialists Make It Happen.
2. Identify Your Target Audience
Next, you must understand your target audience, as it's crucial for reaching the right people with your ads. So, use the platform's targeting options to define your ideal audience based on the following factors:
Demographics;

Interests;

Behaviors; and

Location. 
3. Set a Budget
You must also decide on your ad budget based on your overall marketing goals and budget. So, choose between daily or lifetime budgets, and adjust them as you monitor ad performance. An experienced Facebook Advertiser from the Philippines will know how to strategically for the best results.
4. Choose the Right Ad Format
Next, select the ad format that best suits your brand, content, and audience. Choose from Facebook's various formats, such as:
Image or photo;

Video;

Carousel;

Slideshow, etc.
Persuade Your Audience with the Right Copy!
Talk to Our Content Writers for More Information.
4. Create Compelling Ad Content
Your advertisements need attention-grabbing ad copy that clearly communicates your brand message. For greater success, you should pair excellent copy with high-quality visual elements relevant to your message.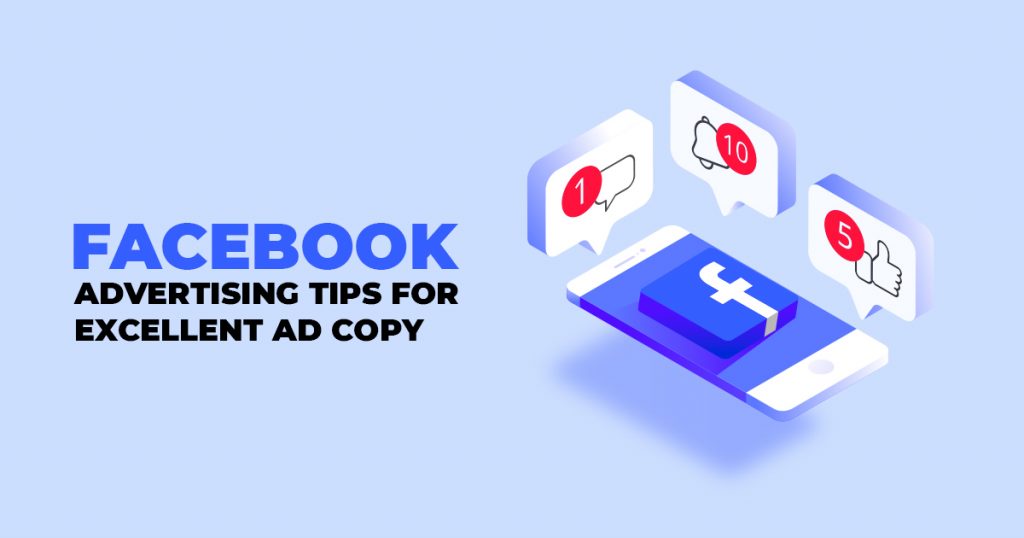 5. Design a Landing Page
Once a Facebook user clicks your advertisement, it'll send them to a particular destination like a landing page! It should be tailor-made for your campaign's objective, and optimized so that it's easy for users to navigate. Fortunately, you can use Landing Page Builders for your Facebook Ads.
6. Set Up a Facebook Business Manager Account
Before creating ads on Facebook, you need to create a Business Manager account. The Facebook Business Manager account is a centralized platform that allows business owners to manage multiple ad accounts!
Also, it lets you access analytics and collaborate with team members or agencies. The account is necessary for convenience and security since it controls access to your Facebook ad accounts, pages, and various assets.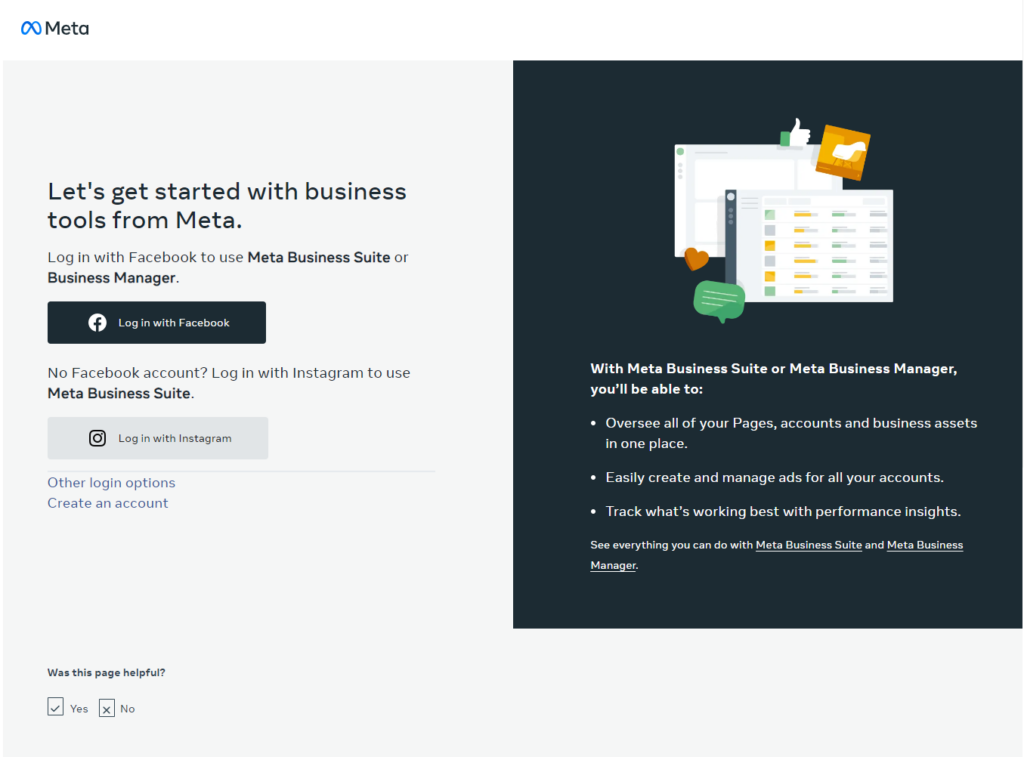 Source: Meta.
A Facebook Advertiser in the Philippines will know how to utilize the account to its full potential.
7. Create and Set Up Your Ad Campaign
From your Facebook Business Manager, go to the Ads Manager to create your ad campaign and follow steps 1 to 3!
8. A/B Test Your Ads
A/B testing can help you find the best-performing elements or ads. You can create the best possible advertisement by testing different ad variations with different copy or visuals. Use this to optimize your advertisements for maximum success! 
9. Monitor and Optimize Performance
It's critical to keep an eye on your Facebook ad campaign performance. Ads Manager will display real-time data on the following metrics:
Click-Through Rate or CTR;

Conversion Rate; and

Cost Per Result. 
This data can be instrumental in making data-driven decisions and optimizing your ads.
10. Retargeting
Retargeting strategies can re-engage audiences who have had previous interactions with your business. So, you can create custom audiences using the following information:
Website visits;

Page engagement; or 

Previous customer data.
11. Analyze Results and Adjust
Regularly review your campaign's performance and analyze the results. Adjust your targeting, budget, ad content, or landing page based on insights gained from the data to improve your ad campaigns.
By following these steps, small businesses can effectively run Facebook Ads tailored and targeted to the audience. As a result, they boost Engagement Rates and allow you to achieve marketing objectives. Remember to stay consistent, creative, and data-driven in your approach to maximize the impact of your Facebook ad campaigns.
Final Thoughts
Facebook advertising benefits small businesses since the platform has various features to target your audience and improve brand awareness. For instance, you can remarket and retarget previous customers and even accurately track campaign performance! It's a cost-effective way to improve customer engagement!
Thus, the platform's tools can help maximize your Return On Investment or ROI by targeting specific audiences. As a result, Facebook ads are worth it for small businesses.
Small businesses have a vast audience with Facebook Advertising strategies, so take advantage of it and reach your desired demographics! You can talk to a Facebook Advertiser in the Philippines to further improve your brand reach.