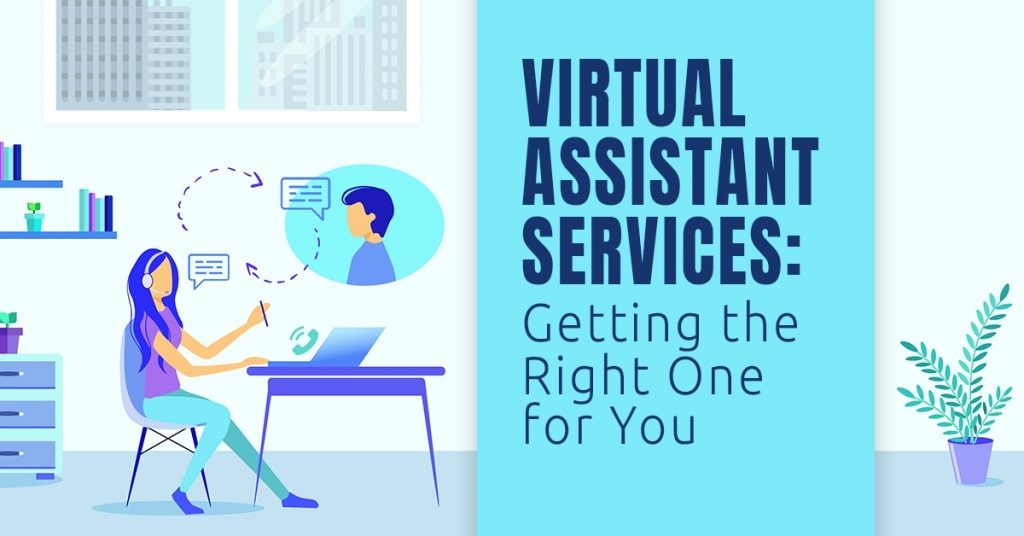 Sep 25, 2019
Virtual Assistant Services: Getting the Right One for You
Hiring a personal assistant to deal with all the tedious paperwork and bookkeeping is a norm in most business organizations. Hiring a virtual assistant (VA), however, takes it a step even further. A virtual assistant can do pretty much do what a personal assistant does.  You can refer to our article on the Top 20 Tasks of Virtual Assistants on virtual assistant services they can do.
Furthermore, The VA Handbook is a dedicated site that teaches how to become one effectively.
Remote workers, another term to classify VAs, have many benefits for organizations and individual entrepreneurs outside the four corners of their physical office. There are significant reasons why many are investing them, including:
The need for a cost-effective solution to address increasing operating expenses and workforce costs; and
The need to focus on more important business aspects than time-consuming tasks.
Once you've gotten past a few reasons not to hire a Virtual Assistant, one thing to note, VAs serve today as your business partners similarly invested in ensuring that your company becomes successful and profitable.
Types of Virtual Assistants: Onshore, Offshore, and Outsourced
Adopting VAs has been a recent main topic today and which one is better suited for any organization. Unfortunately, we have no straightforward advise except to present the pros and cons.
So far, there are three kinds of virtual assistants, with each having different advantages to offer, depending on what's needed:
Onshore
Offshore; and
Outsourced.
Given these types, here are the pros and cons of each:
#1: Onshore VAs
These are virtual assistants that have the same time-zone, culture, and language as with the company or entrepreneurs hiring them. Adjusting is just a walk in the park.
Advantages
No issues with communication: The best thing about this relationship is interacting with an onshore VA in the same language when working. You can comprehend each other very well, and instructions using the local idioms can easily be understood.
Proximity: Monitoring the projects to a local you outsourced them to is simple for you.
Regulations: Dealing with an onshore VA implies that the same rules and laws govern both of you. It is, therefore, simple to say that if legal issues arise, it won't be difficult for both sides to file complaints.
Disadvantages
Labor cost is high: For the same services provided by offshore and outsourced VAs, they generally dictate high salary rates. That implies that working with them will require you to invest more resources.
#2: Offshore VAs
These virtual assistants are generally located in a different country with a different time-zone, culture, and main dialect as a means of communication.
Advantages
Low cost of labor: The primary benefit of an offshore VA is the low cost of labor, in contrast to onshore VAs. These virtual assistants live in countries with low cost of living and therefore demand affordable rates.
Quality: Even with affordable rates, these virtual assistants deliver quality services that meet or even surpass all your work requirements and expectations.
Communication meets halfway, or all the way: Offshore VAs stay as professional as possible when communicating with clients and make sure both sides understand each other. Due to geographical constraints, these individuals maximize all possible channels and tools of communication, including emails and applications like Skype or Google Hangouts.
Disadvantages
Different time zones: Working with an offshore VA implies dealing with various time zones. As a consequence, communication delays may occur.
Social and cultural differences: When dealing with an offshore VA, you may encounter cultural differences though they may be able to speak fluent English. Be cautious, accordingly, to prevent from being offensive while providing work leadership and guidance.
High risk of unavailability. When an offshore VA is unavailable due to sickness and other personal reasons, task delivery can get delayed.
Problems when legal issues arise: Although solving a difficulty with an onshore VA can be easy, the same can not be said about offshore VAs. If you have conflicts with direct foreign workers, the issue needs to be handled by an international court.
#3: Outsourced VAs
In this model, the business organization deals with an external agency referred to as the Third Party Service Provider to offer virtual assistant services.
Advantages
All Offshore VA Pros. Since the structure is the same as with offshore VAs, you can expect the same positives.
Improved Productivity. The service provider ensures that its virtual assistants maximize the quality delivery of output and monitors their performance keenly.
Increased Flexibility. When you need more skills and capabilities in your workforce, the service provider can help you find them with ease.
Availability. There will always be a virtual assistant to meet your needs.
Lower Cost of Operations. The external agency is responsible for its own cost of operations, infrastructure, and additional workforce training. With that, your company no longer needs to invest in training, research, and development.

Security: An added value for this model in handling sensitive information. Most agencies provided a "non-disclosure agreement" to partners and ensure that the data processed is secure and well-protected.
Disadvantages
Again, cultural and social differences. Expect a period of adjustment needed to accommodate certain cultural and social practices. For example, an agency offering virtual assistants in the Philippines may abide by a schedule of holidays that might conflict with your work timelines.
Time zone difference. That may still be a concern for companies who intend to outsource. However, arrangements tend to be negotiated when dealing with service providers that are flexible to operate outside the norm.
Final thoughts on Virtual Assistant Services
To conclude, deciding to embrace virtual assistants depends on how far you are willing to explore possibilities and opportunities as a business organization. Technology has made way for companies to innovate and improve the dynamics of their workforce.