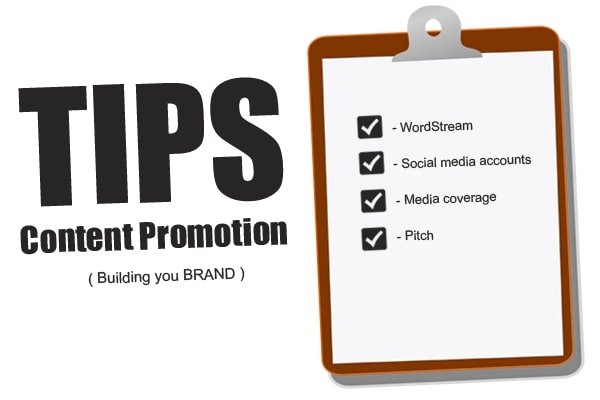 Jun 17, 2014
Four Tips on How You Can Build Your Brand with Content Promotion
Brand Building Using Content Promotion
A website's content is a business' key to building their brand. Great content that has all the essential information that a customer wants and needs to know does not just attract more customers. However, it keeps them coming back as well. That said, you need to know the different ways in brand building. One way is through Content Promotion.
The main reason why content promotion has to be done more often because although new customers are great, having regular customers as well is the icing on the cake. Content promotion is actually the essential factor for brand building, and not SEO or Search Engine Optimization.
However, SEO is still a great method of gaining more exposure and making your website more visible. It is just that there is more to brand building than being visible. Your website visitors have to engage with your brand as well.
This means converting them from people who stay on your website for less than 2 minutes for people who stay longer and come back because they want to know your brand. You need to encourage them to have some form of loyalty to your brand. Also, you can achieve this with a content promotion.
WordStream is a well-known website. They were able to pull off an effective content promotion strategy that they are still currently using.
Here are a few tips you can learn from their content promotion and some other tips that can be found on the internet:
At WordStream they use a "reverse funnel" approach with their content promotion. This means that instead of creating the content first, they think about how they can promote and market before starting with content creation. They also call this starting with the end in mind. You have to think of a strategy first before creating the content, or else the content will just go to waste when the strategy fails.
Use your social media accounts to their full advantage. This is probably obvious because these days, almost everyone has a social media account. Likes and Shares on Facebook may look like a small thing, but it can actually do wonders to promote your content. How? Well, notice how you see "(name of your friend) liked (name of the Facebook page)" all the time on your News Feed? Yeah, that is how. Twitter is also a great social media leverage because many famous people are on Twitter. If they stumble upon your content, find interest in it and retweet it, their fans will follow like lambs to a shepherd.
Media coverage is a traditional but influential method of promoting your brand. Find publications that might be interested in what you are doing. Also, find out what particular stories they like to cover. Most people in the media know what topics are interesting. If they want to cover it, then that must mean you created a content that is easily promotable.
Pitch your brand to influential people in the industry. These people are usually the ones who have already perfected content promotion. They have followers who read almost everything they post. Establish a mutually beneficial relationship with them. When you have accomplished that, they can help you build it a lot by making backlinks to their website or sharing your content on their social media accounts.
There are many ways for you to succeed in content promotion. However, these are the few tips that might be the most helpful. When you have great SEO and great content promotion, major brand awareness is just within reach.