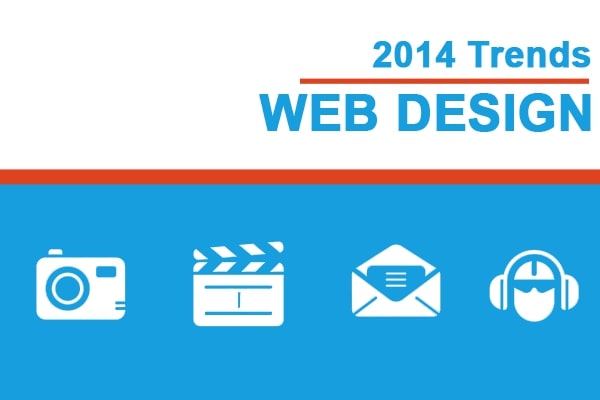 Jun 19, 2014
Rocking The Website Catwalk: Four of the Latest Trends In Website Design
All day, every day –  that is how long a website is open, ready to answer to any interested customer. It is similar to a convenience store. However, it is even more convenient since we do not have to leave our houses to look up a website. Yet, just simply owning a website is often not enough because website design trends come and go. This is a world where keeping up is the only way to survive.
What happens when we cannot keep up with the website design trends? Well, we end up like the fashion designers who cannot keep up with the competition and the changing wants of the general public. They become finished, done, through, fini,. People do not remember them because they became outdated. Try imagining that happening to your websites because you didn't get "in" with the latest website design trends.
Many rewards can come your way if you are dedicated to keeping your website up-to-date in terms of design and content. For one thing, you can attract more customers. Two, your website will not end up like a washed-up fashion designer!
The website designing world can be as harsh and fast-paced as the fashion designing world. However, its rewards of becoming known and trusted are just as great. Sooner or later, through hard work and dedication to keeping an up-to-date website, our websites can become the Victoria's Secret Fashion models of the virtual world.
2014 Website Design Trends
Manipulating photos.
Now maybe the first thing that comes into your mind when I say "photo manipulation" is photo filters in Instagram that the "hipsters"1 like to use. While it is true that the community of "hipsters" are fond of using Instagram filters, adding photo manipulation on our websites can do much more than simple photo filters! Recent versions of Photoshop and similar types of software provide us with many effects that can add some "pizazz" or personality to our website. For example, adding a soft, pastel effect on a picture of a cupcake for a pastry business. It does not only look more appealing, it IS more appealing! It is sort of like you just want to pull that cupcake right out of your computer screen.
Moving "Loading" Images
When people wait for a particular website or webpage to load, the last thing they want to be staring at is a blank, unmoving page. We can keep them entertained and keep them on the website with something as simple as an animated loading page! Like a cute animated character counting down. You can also add something similar to the loading sign on YouTube videos that turns into a Snake game!
Nixing the Sidebar
This style is often used on magazine-type or blog websites so the content becomes the main attraction. Sidebars often cause a lot of distraction. Really, why would you want to place a distraction when you want readers to focus on your article? By nixing the sidebar, readers can zero-in on your content a whole lot better compared to having those annoying, crowded, and distracting sidebars.
Short and Sweet User Registration
Most online applications and software require users to register before they can buy a product/service or use the application. They can be really interested in your business at first. When they see, however, a horrifyingly long registration, chances are they will go "Nah… too lazy" and exit your website. This is a fast-paced world, nobody has the time to fill up a freakishly long registration form if they do not need to! So keep it short, about only 2-4 fields with important information like their name and address, etc. You do not have to make them write an extensive family history!
These are some of the latest web design trends you can follow, but remember what I said about trends – they are always changing. Keep yourself updated and you can see how attractive your website can be to potential customers.
Hipster is a term popularly used to denote an international subculture primarily consisting of Millennials living in urban areas. (http://en.wikipedia.org/wiki/Hipster_(contemporary_subculture))