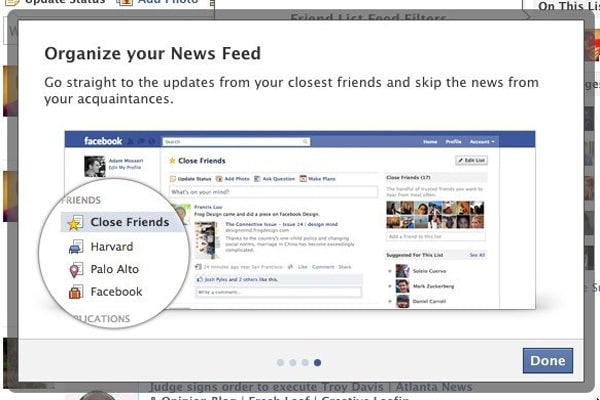 Feb 10, 2014
Facebook Updates News Feed Algorithm to Give Users More Relevant Content
In early December last year, Facebook has already rolled out the changes they made to their News Feed. The goal of these changes is to deliver the right content to the right people at the right time so they do not miss the stories that are important to them.
Ideally, Facebook wants their News Feed to show all the posts that users want to see. This means that what you will see in your news feed will be more focused on the things that you like and are relevant to you.
So, how does Facebook do this?
Facebook's new News Feed algorithm is based on the following:
How often you interact with a friend, a particular Page or a public figure like your favorite celebrity.
How interested are you in a post that has many likes, comments and shares? Facebook would also consider the type of post or content you like to share to the world and to your friends.
Facebook is also aware of the content that you do not want to see, like if you hide a post in your page or the type of posts you blocked.
This definitely means that not everyone in your list of friends or the people who follow your page will see everything you post. No matter how many likes or shares your post has, if some of your friends or your page's followers do not like that kind of content, they will not see it on their news feed. It will always depend on how your friends or the followers of your page interact with your posts and the kind of content you post, which they like to engage with.
Furthermore, this new change in Facebook's News Feed has pushed social media marketers to try their best at adding high quality articles and blogs to their brand's page content. Now, if you have a Facebook page for your business, always combine the images you post with a high quality news story or content. That way, people will be more interested to interact with your page and you might be rewarded for that. In fact, Facebook has said that they will reward brands that publish great content.
Marketing using social media sites like Facebook is now becoming very challenging to all social media marketers. Social media marketing experts are now being forced to take digital marketing more seriously and adapt whatever the hottest meme is on social media industry.
In addition, Facebook admins want social media marketers to heighten their "link-share" method. Link-share is the posting of content that contain the headline, an image and the brief description of the article and its link. Facebook has found out that these posts get more engagement from the number of likes, comments, shares and clicks. This type of post is better than sharing links by embedding the links in your status updates.
As Facebook continues to update their site's algorithm to give people what they really want, it is time that you focus on what you think people will "like".
What do you think about the changes of Facebook's News Feed algorithm?